The Nintendo Switch is no stranger to retro games and retro game collections with a new one seemingly releasing every few weeks. A lot of publishers in Japan are bringing arcade classics and older arcade style titles to the system in the form of standalone releases like Ikaruga or collections like the Street Fighter 30th Anniversary Collection. A little while ago, publisher City Connection started bringing classic Psikyo arcade titles like Gunbird and Strikers 1945 to the system on the eShop. Japanese developer Psikyo is most known for shoot 'em ups that it has released in arcades and then home consoles over the early 90s.
The Psikyo developed shoot 'em ups slowly started hitting the eShop in Japan and eventually worldwide every few months for about $7.99 each. Psikyo Shooting Stars Alpha from NIS America collects 6 classic Psikyo shoot 'em ups into a single collection at a slightly discounted rate with one exclusive addition. The games featured are Strikers 1945, Strikers 1945 II, Strikers 1945 III (exclusive to this collection in the West), Sol Divide, Dragon Blaze, and Zero Gunner 2. Every game has multiple difficulty options which is always a welcome addition.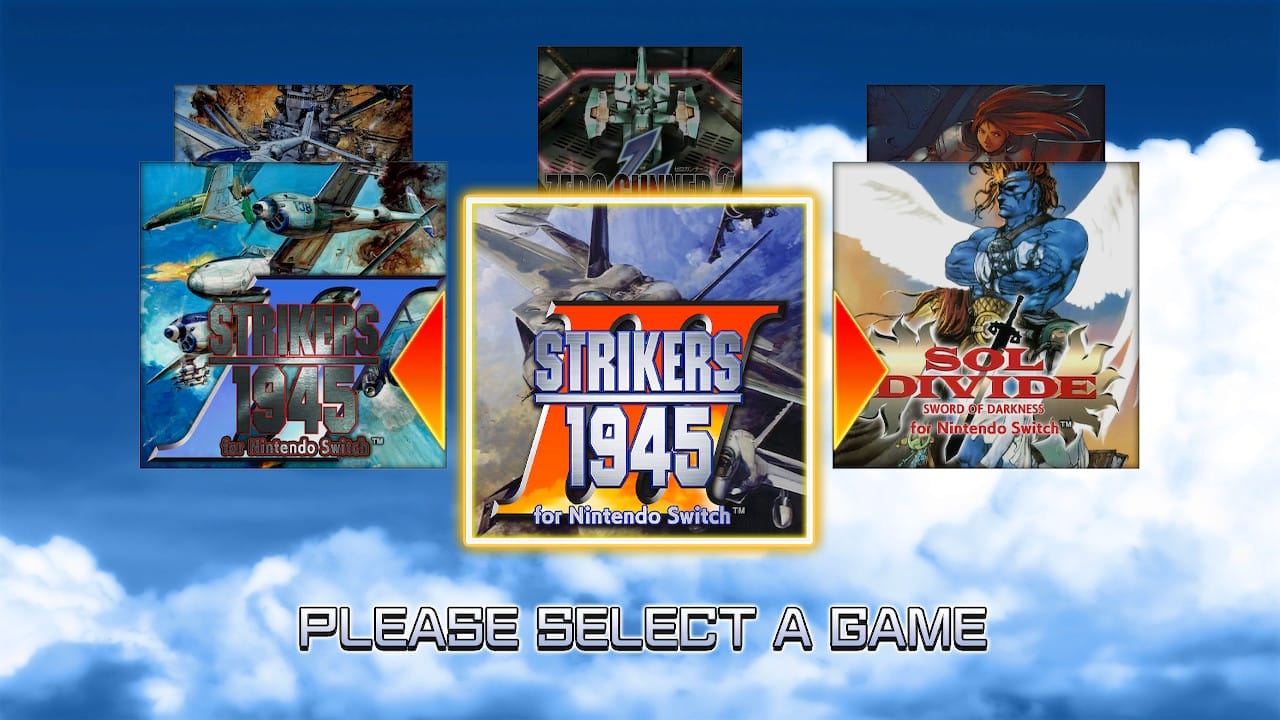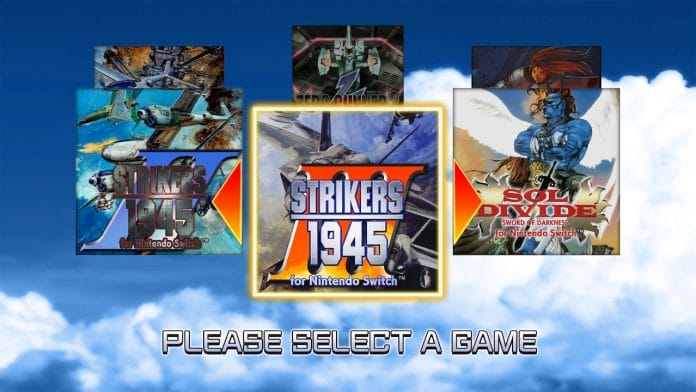 Strikers 1945 and Strikers 1945 II are World War II-themed vertical shoot 'em ups while Strikers 1945 III is a more modern (timeline wise) vertical shoot 'em up. Each one has you selecting one of multiple planes while trying to survive through waves of enemies and collecting various power ups. The bosses are pretty creative with transformations like tanks transforming into a mech. The only real complaint I have with these three releases is that they aren't too varied compared to each other. It is good to have all three in the same series in a single collection but newcomers might be put off by this aspect. Having Strikers 1945 III is worth it for me because it is not available on its own on the eShop in the West.
Sol Divide is a horizontal fantasy themed shoot 'em up with three playable characters. This game even has an overarching story that is basically an excuse to get into the action. The enemy variety, setting, and gameplay here are all very interesting. Instead of losing a life when you get hit, Sol Divide features a health bar which is an anomaly compared to the other shoot 'em ups in this collection.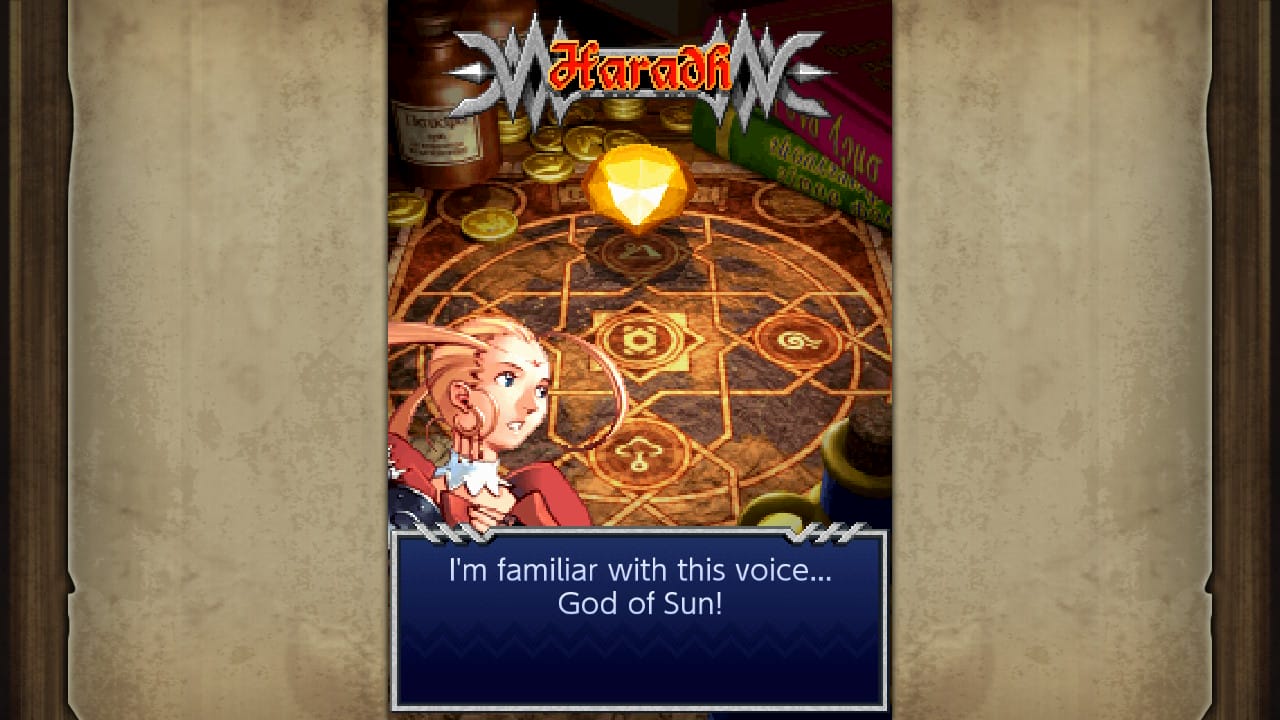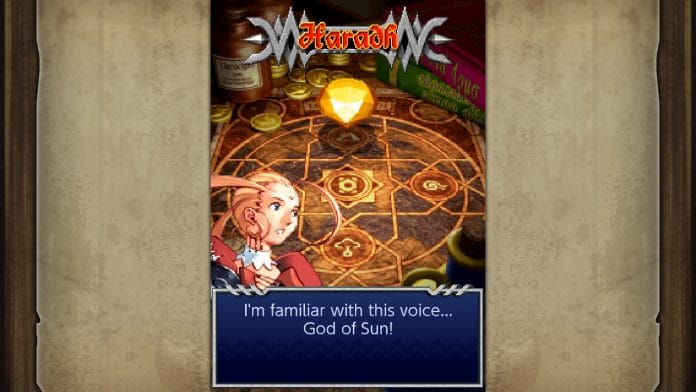 Dragon Blaze is the second fantasy themed shoot 'em up in the collection and this one is a vertical shoot 'em up. Out of all the games here, Dragon Blaze is by far the best looking and most creative one. I love the designs of enemies, environments, and playable characters. This is easily the best game in the collection for me.
Zero Gunner 2 on the other hand feels as awkward to control now as it did when I bought the release a few months ago on the eShop. Zero Gunner 2 has some 3D elements in the visuals and feels like a twin-stick shooter that is being held back by unintuitive arcade controls. This is the weakest part of the collection for sure.
In terms of feature set, the games included in Psikyo Shooting Stars Alpha include display settings to customise the visuals, game settings to tweak the progression and font, controller settings to customise every button on the controller, reset options to clear progress, and a manual to view gameplay details. Having tried out dozens of retro releases on Nintendo Switch, the City Connection Psikyo ports are easily the most responsive of the lot in terms of interface and loading. You can even adjust the number of lives, health (when applicable), and other options in the collection.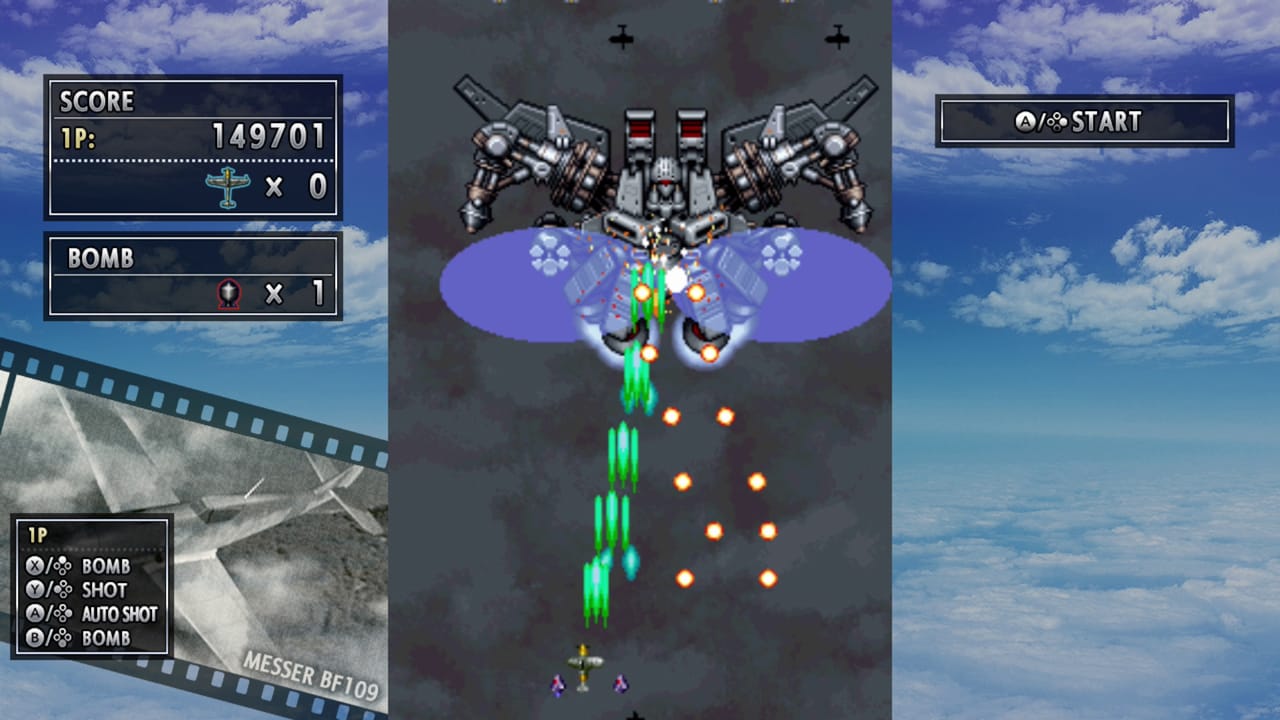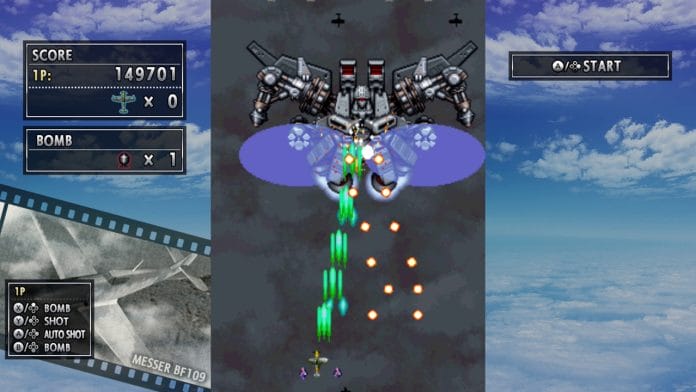 If you own a Nintendo Switch Flip Grip or any stand that lets you play your Switch vertically, you can change the display orientation to play in Tate Mode which is ideal for the vertical shoot 'em ups.
If you already own most of these games digitally, the collection offers nothing new in terms of content for the existing games. NIS America's release just has them all in a single app launcher versus individual tiles for each game if you bought them standalone. It is disappointing that this collection lacks any bonus content like digital art or music players that are the norm with other collections. If you already own most of the games featured here on the eShop, you're better off buying Strikers 1945 III on the Japanese eShop on its own. For everyone else, this collection offers great value and brings some arcade classics to the Switch in great conversions with some very useful options.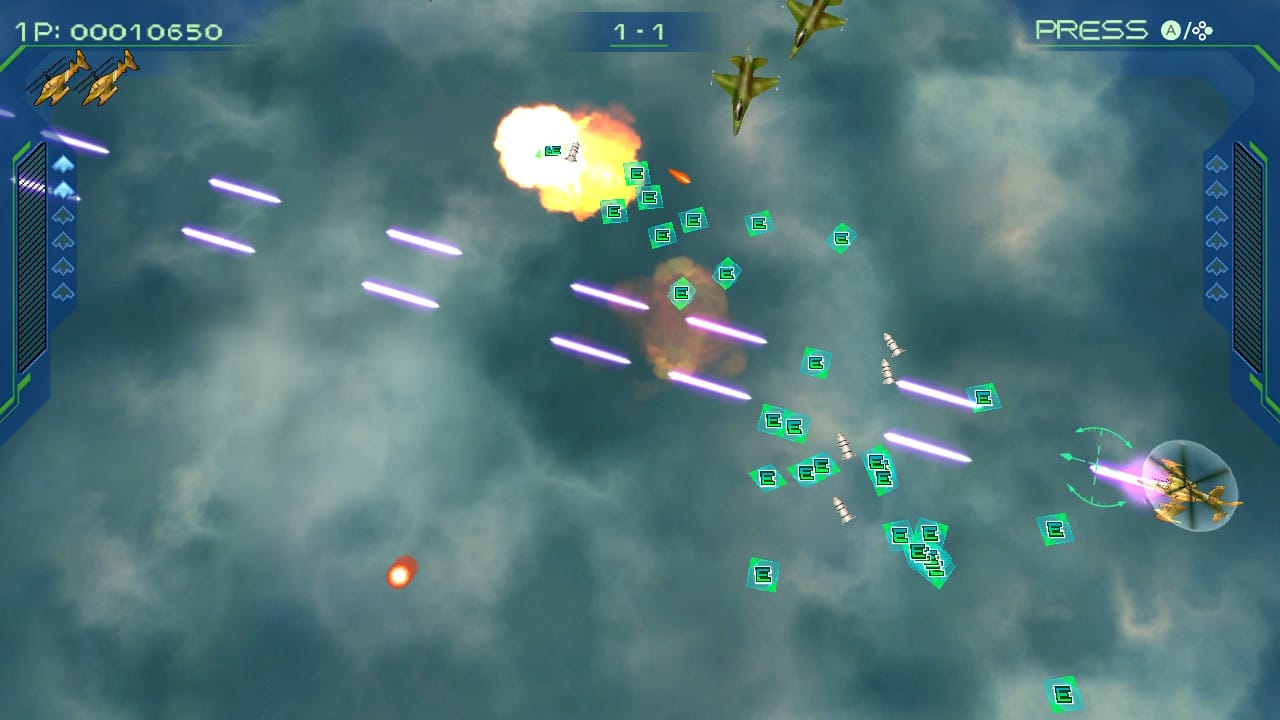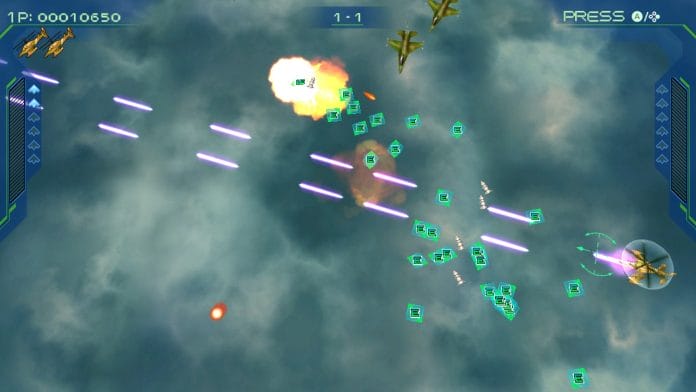 Psikyo Shooting Stars Alpha has five games that are absolutely worth your time and Zero Gunner 2 that isn't as much fun to play. This is easily one of my favourite retro collections on Nintendo Switch and I can't wait to finally play Sengoku Cannon when Psikyo Shooting Stars Bravo releases bringing the Gunbird games and more to Nintendo Switch in a convenient package. If you've never played vertical or horizontal shoot 'em ups, Psikyo Shooting Stars Alpha is a great introduction to arcade classics with a plethora of accessibility options.