Originally released back in December 2018 in Japan, Kunio-kun: The World Classics Collection has made it to the West on PS4 and Nintendo Switch as Double Dragon and Kunio-kun Retro Brawler Bundle. If you aren't familiar with the long-running Kunio-kun series, that has seen multiple entries across the years across a plethora of platforms. River City Girls is also a part of the franchise.
The Nintendo Switch and even PS4 are no stranger to retro collections with a new one hitting the platform seemingly every month. When publishers go the extra mile, some collections go from curiosity purchases to essentials for many people. The Double Dragon and Kunio-kun Retro Brawler Bundle includes three Double Dragon games, 11 Kunio-kun classics from the Famicom Disk System, and four Kunio-kun games the West has already seen. The 11 Kunio-kun of the games included have been released with an English localisation for the first time ever which is the big draw for many retro gaming enthusiasts.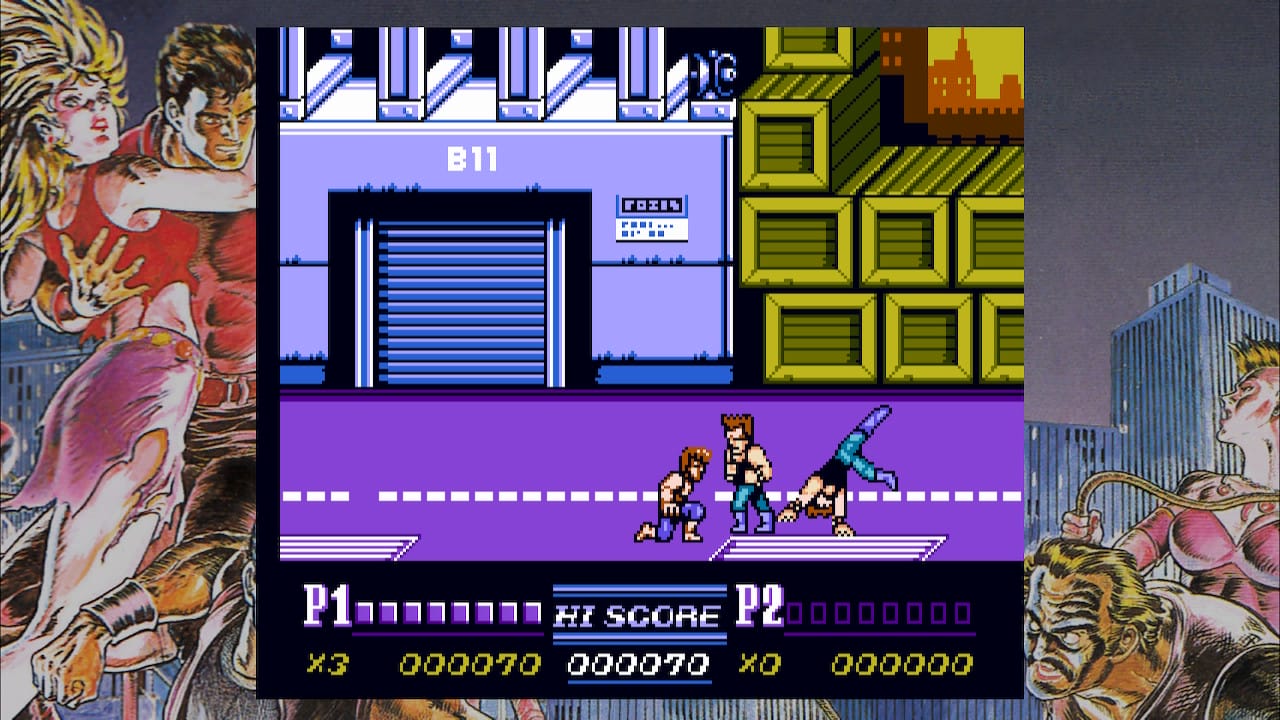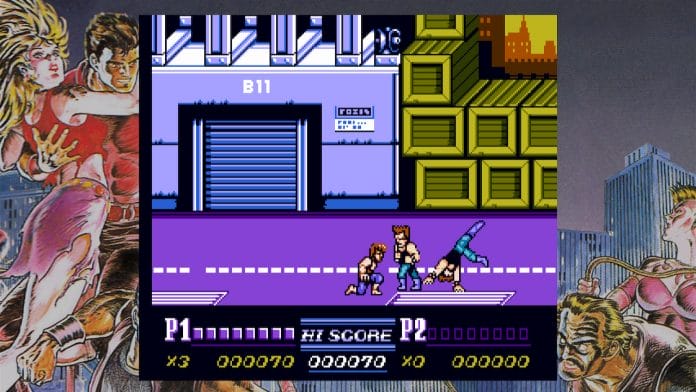 Double Dragon I, Double Dragon II, and Double Dragon III are the three Double Dragon games included. The fighting game spin-off Double Dragon (for the Neo-Geo) isn't included. Renegade, Super Dodge Ball, River City Ransom, and Crash 'n the Boys Street Challenge are the previously localised Kunio-kun games that are included here.
The newly localised games are Nekketsu Renegade Kunio-kun, Nekketsu High School, Dodgeball Club, Downtown Nekketsu Story, Nekketsu High School Dodgeball Club – Soccer Story, Downtown Nekketsu March Super-Awesome Field Day!, Downtown Special, Kunio-kun's Historical Period Drama!, Go-Go! Nekketsu Hockey Club Slip-and-Slide Madness, Surprise! Nekketsu New Records! The Distant Gold Medal, Nekketsu Fighting Legend, Kunio-kun's Nekketsu Soccer League, Nekketsu! Street Basketball All-Out Dunk Heroes that are from multiple genres ranging from sports games to action RPGs.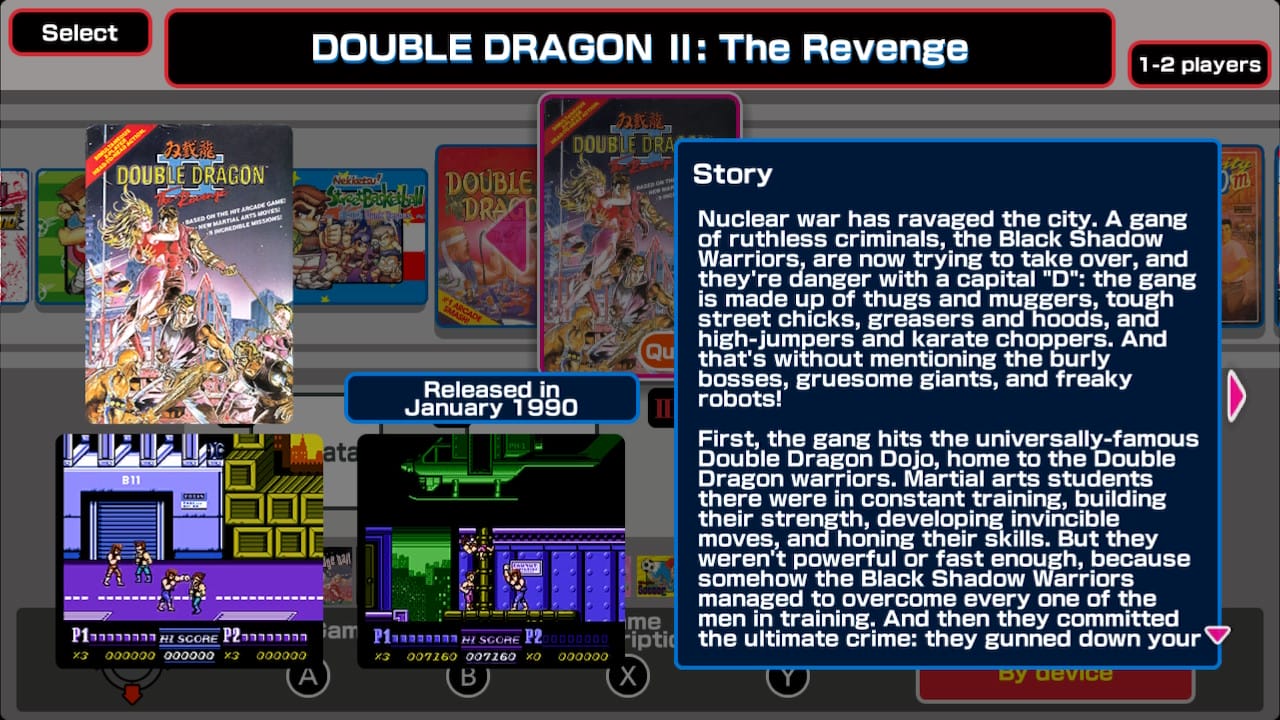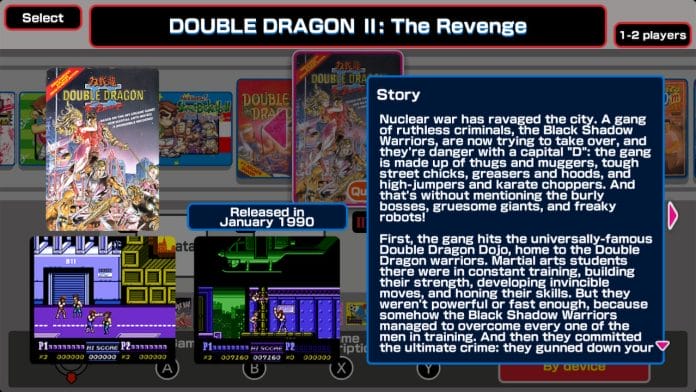 Many budget priced retro collections only have a few games and while this release includes 18 games in total, some of the games aren't really things I've been going back to play. While the inclusion of previously Japanese-exclusive games makes the package much better overall, I only really see myself playing little over half of these games often. Out of the Double Dragon and previously localised games, I didn't care much for Crash 'n the Boys Street Challenge after playing it for a bit. The rest were a lot of fun and I've been playing Double Dragon and Double Dragon II daily.
Out of the newly-localised games, the sports releases are very nice and just having online multiplayer in every game will add a lot of replayability to the Famicom games included here. Don't expect to enjoy every game here because players unfamiliar with sports games from the late 80s and early 90s will not find many of the newly localised games as anything more than a curiosity.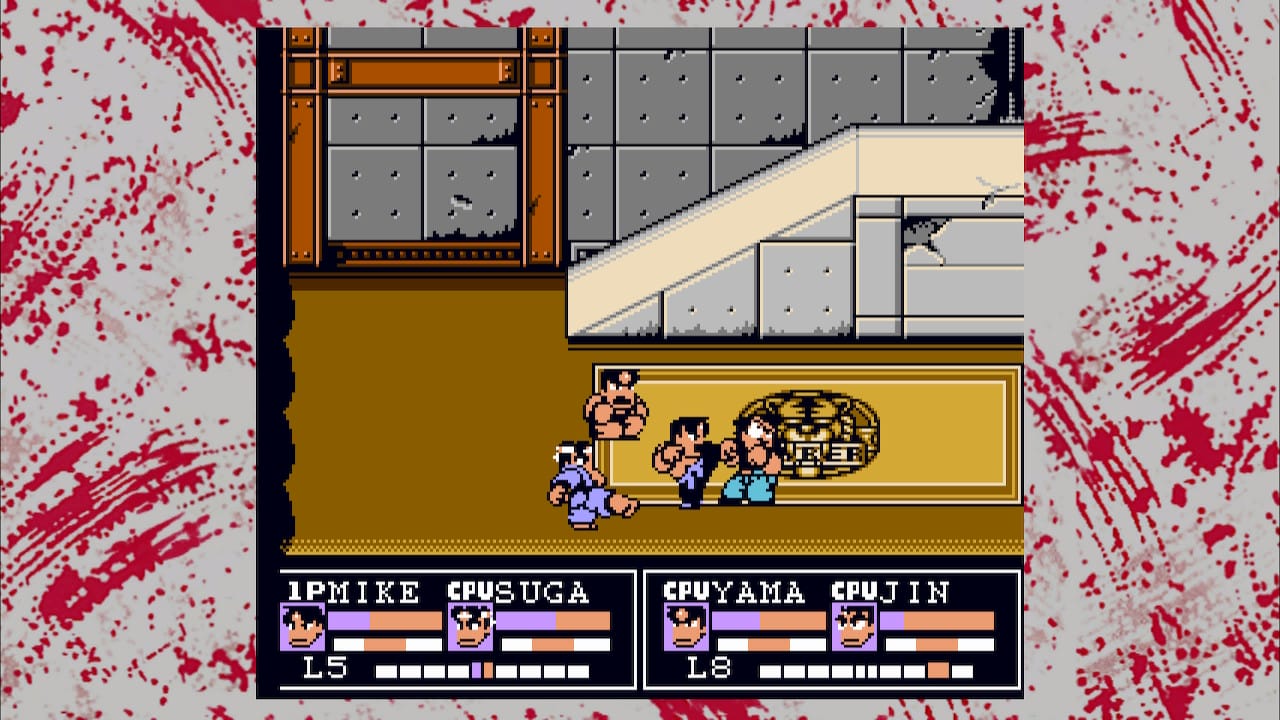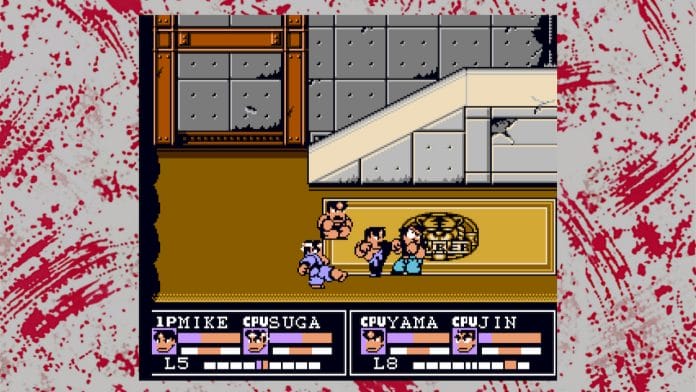 When it comes to visual options, you can play these games in standard mode with black bars or a wallpaper around the game display, a zoomed standard mode that maintains aspect ratio but is zoomed in, a 4:3 mode, a zoomed 4:3 mode, and a full screen mode that stretches the image all the way to fill up the screen. The wallpaper settings can be changed per game with options to use no wallpapers for all games. There are also two scanline options with intensity sliders. For controls, you can re-assign any button as you please.
One interesting addition is the ability to add a reverb to the game sounds. You can even tweak the reverb depth and length or toggle various equalizer options. It is good to see an addition like this so players who are familiar with the originals can play around with the audio settings to match their original setup for each game.
In terms of gameplay additions or enhancements, this collection lets you take every single game online and it includes leaderboards support. You can also play "Quality Up" versions of most games here that are basically the original games with visual fixes, bugs fixed, and even game balance improvements. The game description option lets you see exactly what the "Quality Up" version changes for a specific game in addition to giving you a brief description of the game in question with its original release date. There are also four suspend save slots available per game. Even though the Nintendo Switch doesn't have its own achievements system, this collection has 55 achievements spread across the games included.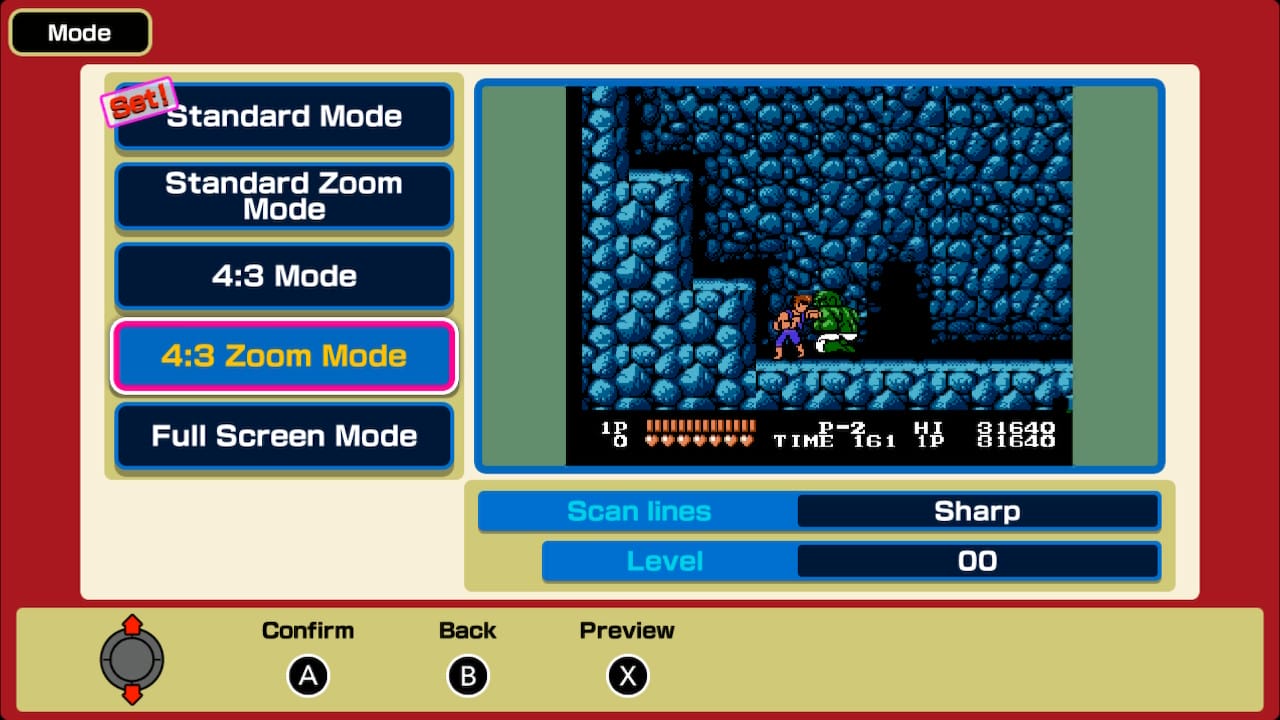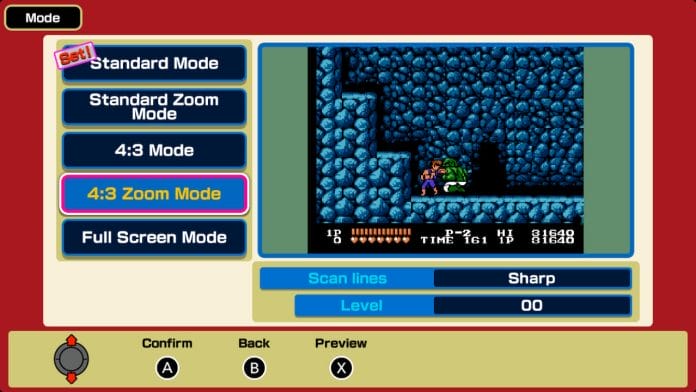 While I love almost everything about this release, it is disappointing that there are no real extras like a gallery for concept art or high resolution box art. A video player for trailers or even a making of for the port or localisation hurdles would've also been a nice extra. Having online available for every game included and the ability to play "Quality Up" versions is great though.
Overall, the Double Dragon and Kunio-kun Retro Brawler Bundle is a fantastic collection of classic brawler games. While a lot of the games here will not have aged well for a lot of players, the localisation of previously Japan-only releases with improvement options makes this one of the most important retro game bundles in recent years. Fans of old brawlers and sports games will find a lot to love here. While it is disappointing that there is no gallery or any other of the extras these collections usually have, there's no denying the value offered here.