Dr. Mario World is Nintendo's latest mobile game for Android and iOS. Created in conjunction with LINE and NHN, Dr. Mario World is a match-three game akin to Candy Crush Saga. It's currently available in parts of the world, releasing a day earlier than intended. Despite Dr. Mario World not having an India release, that didn't stop us from checking it out, as creating an App Store account for the US is rather simple. We played Dr. Mario World on an iPhone XR and here's what you need to know.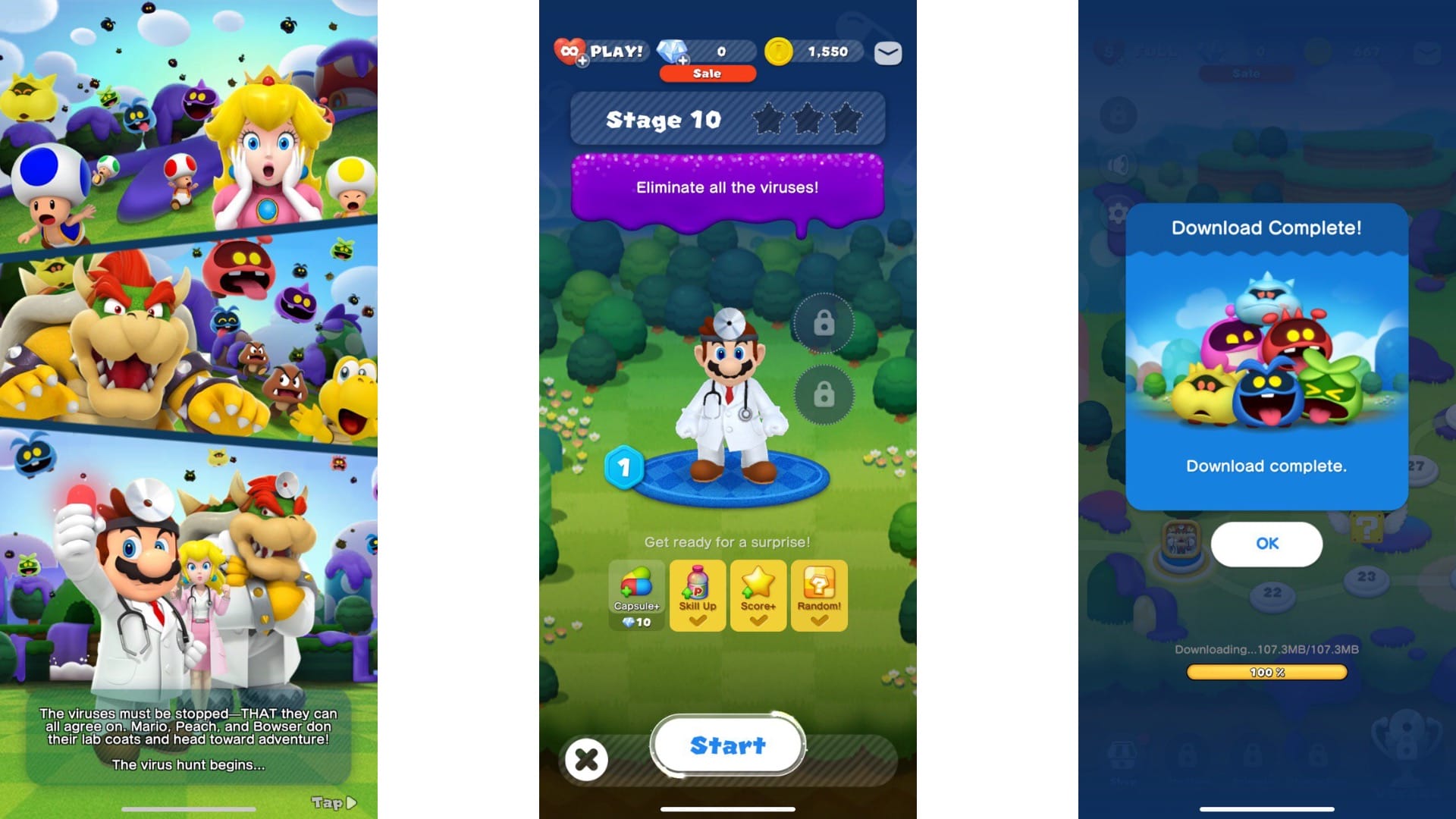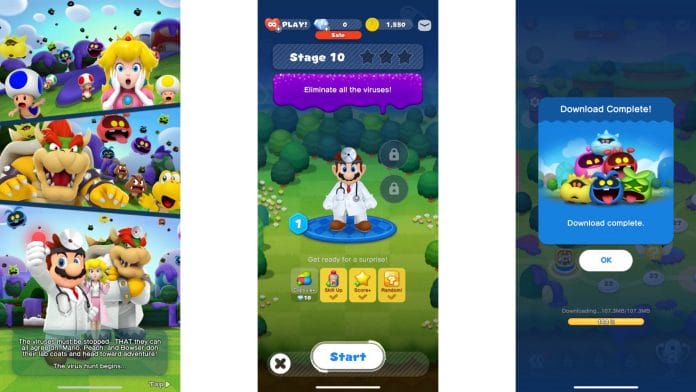 In Dr. Mario World, the Mushroom Kingdom is under siege from a virus outbreak of the non-Windows PC variety and it's up to Dr. Mario and friends to sterilise the world with a collection of coloured capsules that pop viruses of the same colour. Simply put: if you align a capsule of the same colour as two viruses vertically or horizontally, they're cleared from the stage.
Throw in a host of elements like bricks in which these viruses can hide, bombs that go off, clearing full sections of the screen when similar coloured pills or capsules are placed next to them, or power-ups that let you max out your skills, and there's more than enough in way of perceived depth.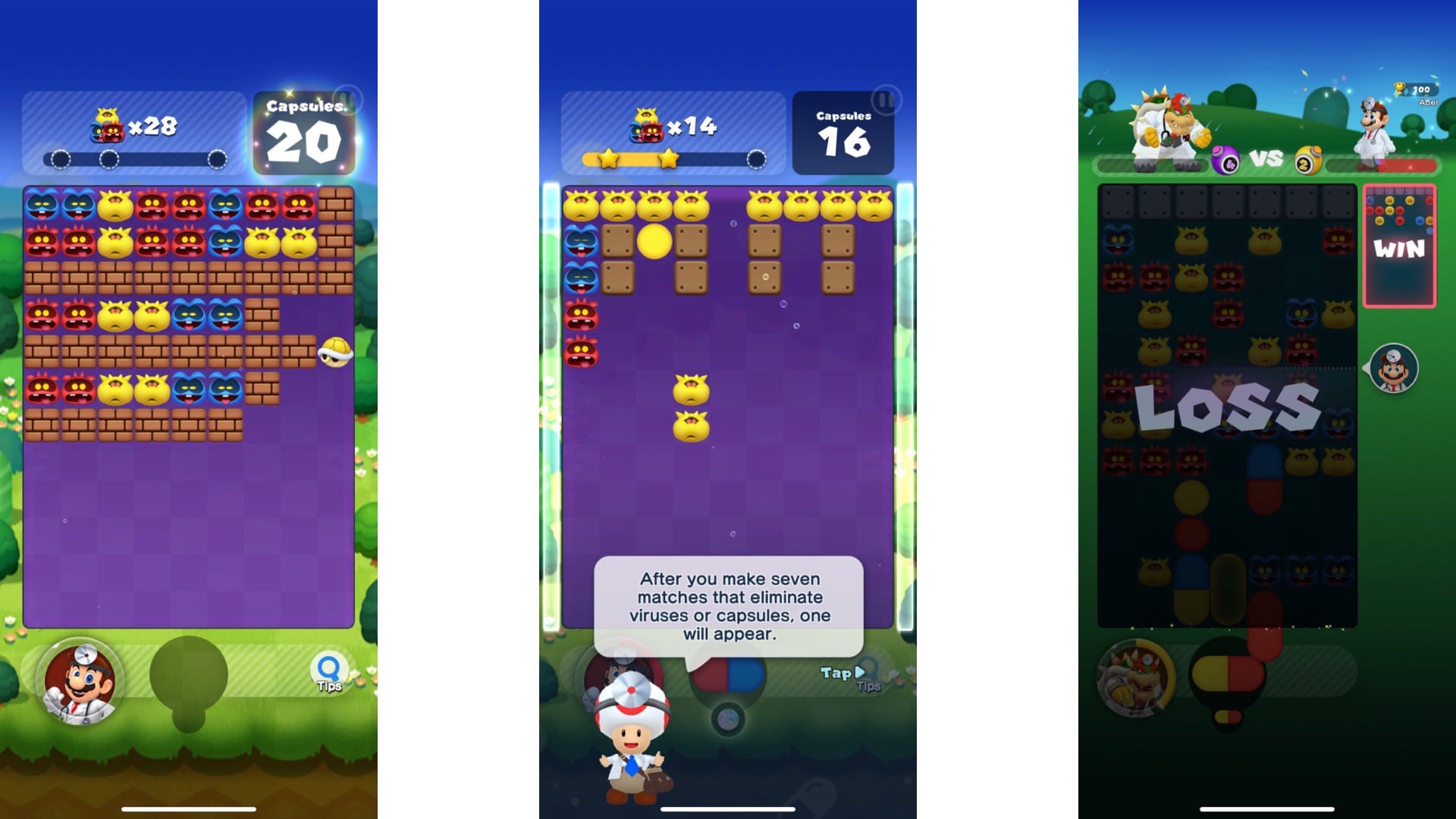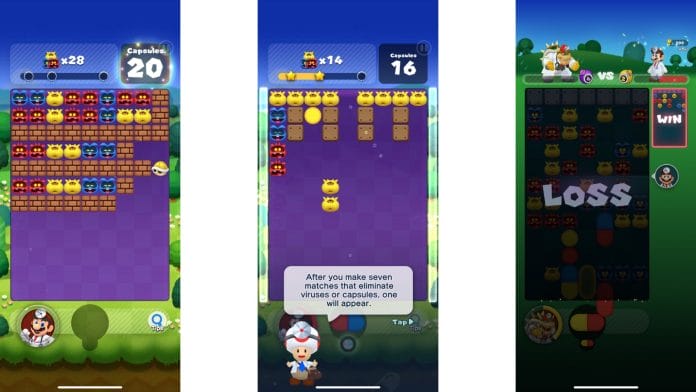 Of course, this is before considering you have several doctors to choose from such as the eponymous Dr. Mario, Dr. Bowser, and Dr. Peach to name a few. Each character has their own set of skills. Dr. Bowser lets you clear two rows from the screen at random while Dr. Mario clears the lowest row. Then there are assistants which basically act like perks, giving you a small buff to your score or abilities.
All of this may seem overkill for a simple match-three puzzle game, they actually work quite well with what's available. Skilled players will have no issue breezing through levels while the assortment of power-ups, abilities, items, and assistants makes it accessible for those who aren't as perceptive or patient.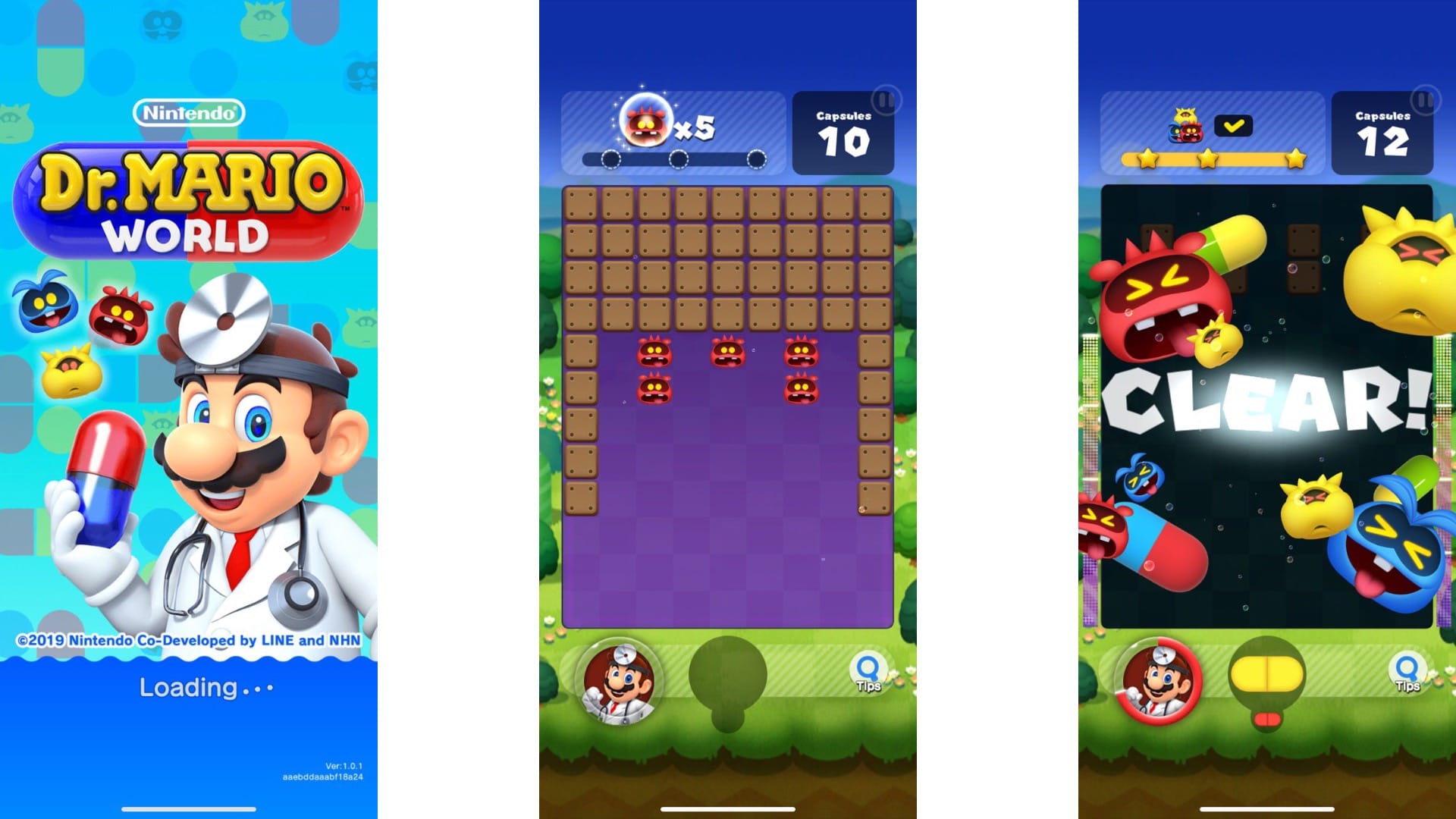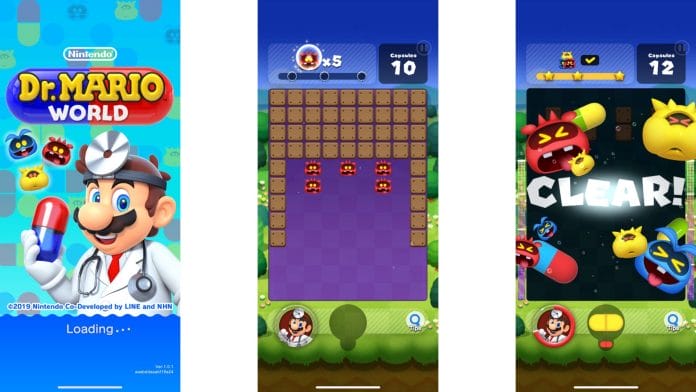 Firing up the game for the first time nets you an infinite number of hearts to use in 60 minutes. After that, you'll be waiting 25 minutes per refill. Each heart allows you to play a single level. There are coins and diamonds that you can use to buy new assistants, doctors, power-ups, and extra capsules that you can use in a level.
On the whole, Dr. Mario World's monetisation feels fair. We never felt the need to spend on in-game items to progress and clearing levels is entertaining. It helps that the controls are ridiculously responsive, allowing you to rotate your capsules as you see fit and that the music is as catchy as it was in the original Dr. Mario.
That said, there were some instances where getting back into the game after pausing took longer than expected. This probably has to do with Dr. Mario World being an always-online title and that the game is just rolling out in select countries, but it's annoying all the same. Multiplayer is in real time and worked as it should. It's a frantic race to send as many viruses in the direction of your opponent. There's no hint of lag or slowdown, though it'll be interesting to see if it's the case weeks down the line.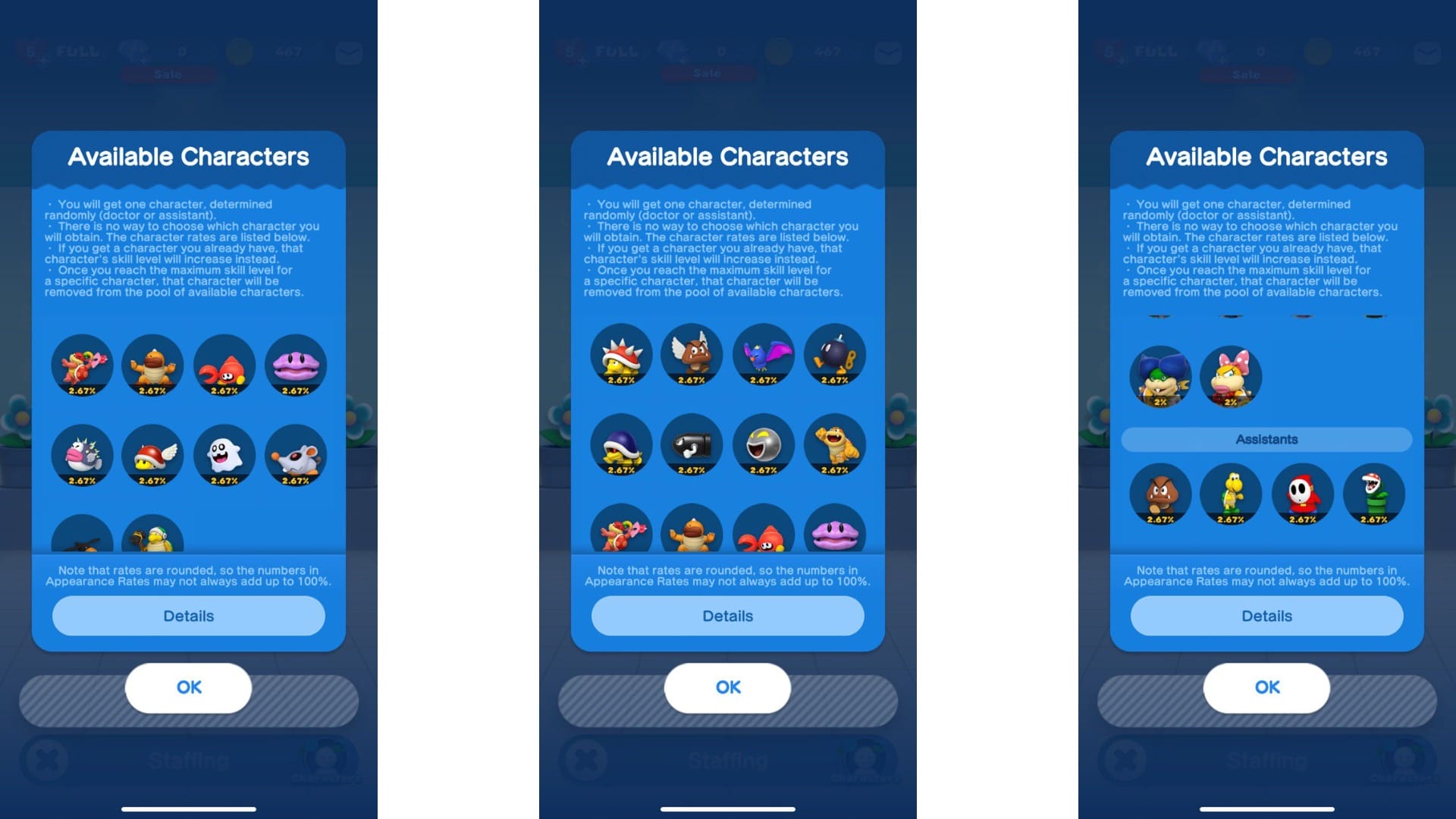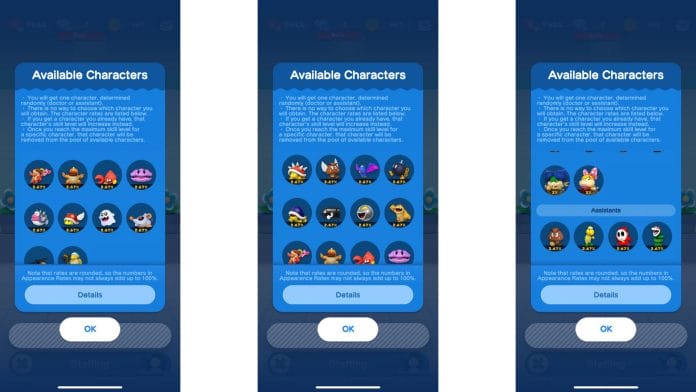 Despite Dr. Mario World's core gameplay loop being enjoyable, it loses its sheen when you look past its extremely polished production values. Outside of multiplayer, there's little else that doesn't borrow from the playbook of what's already hit smartphones over the last decade.
While this doesn't make it any less fun, it lacks the air of ingenuity that's perpetuated Nintendo's recent efforts, even those in the mobile space like Dragalia Lost and Animal Crossing Pocket Camp, both of which feel a lot more unique than Nintendo's latest mobile outing. This is because Dr. Mario World is essentially just a Candy Crush Saga with Nintendo flavour.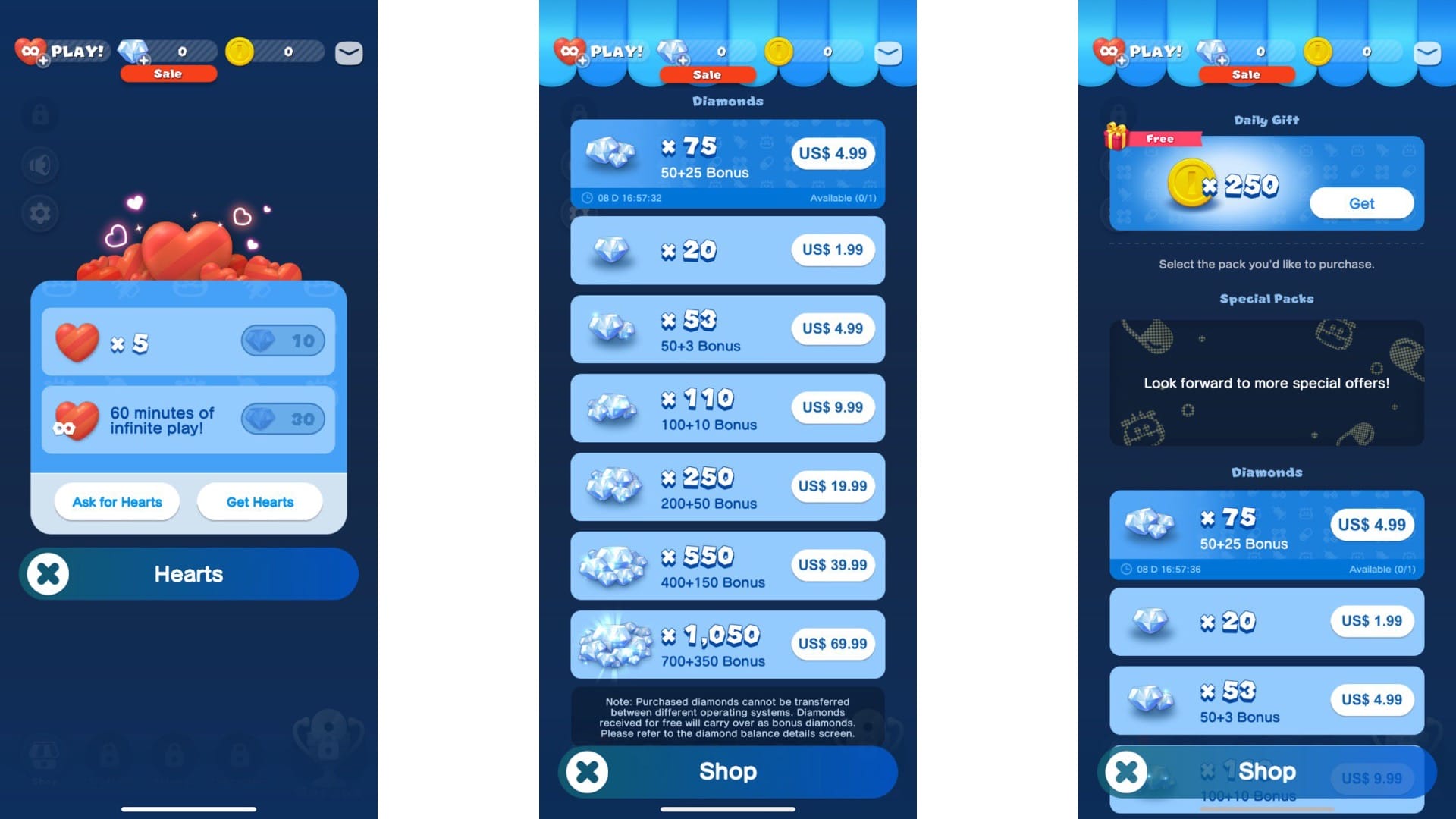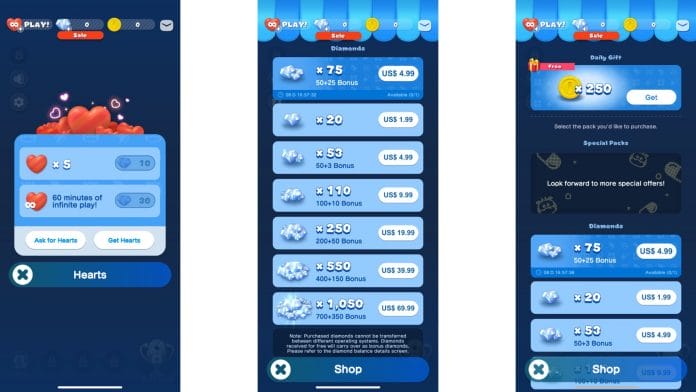 Perhaps this wouldn't be the case if Dr. Mario World launched around the time Jelly Splash and Candy Crush Saga hit their stride, but right now, it's just another match-three game with a catchy soundtrack. You'll have fun for a bit, but there's no reason to come back when the novelty wears off.