When Dynasty Warriors 9 launched on PS4, Xbox, and PC platforms, it was a technical mess on almost everything. I made the mistake of playing it on the base Xbox One (S) where it was awful at launch. After eventually trying it on Xbox One X, PS5, and Xbox Series X through backward compatibility, it was better, but still had a lot of issues. The Dynasty Warriors 9 Empires announcement confirming a Nintendo Switch version had me very curious given how poorly the base game ran on more powerful systems. Having now played Dynasty Warriors 9 Empires on Nintendo Switch, Nintendo Switch Lite, PS5, and PS4 Pro, the Nintendo Switch version is a mess, but it somehow is better than I expected given the base Dynasty Warriors 9 experience at launch. This review will focus on the Nintendo Switch port and you can read my thoughts on the PS5 version and full game here.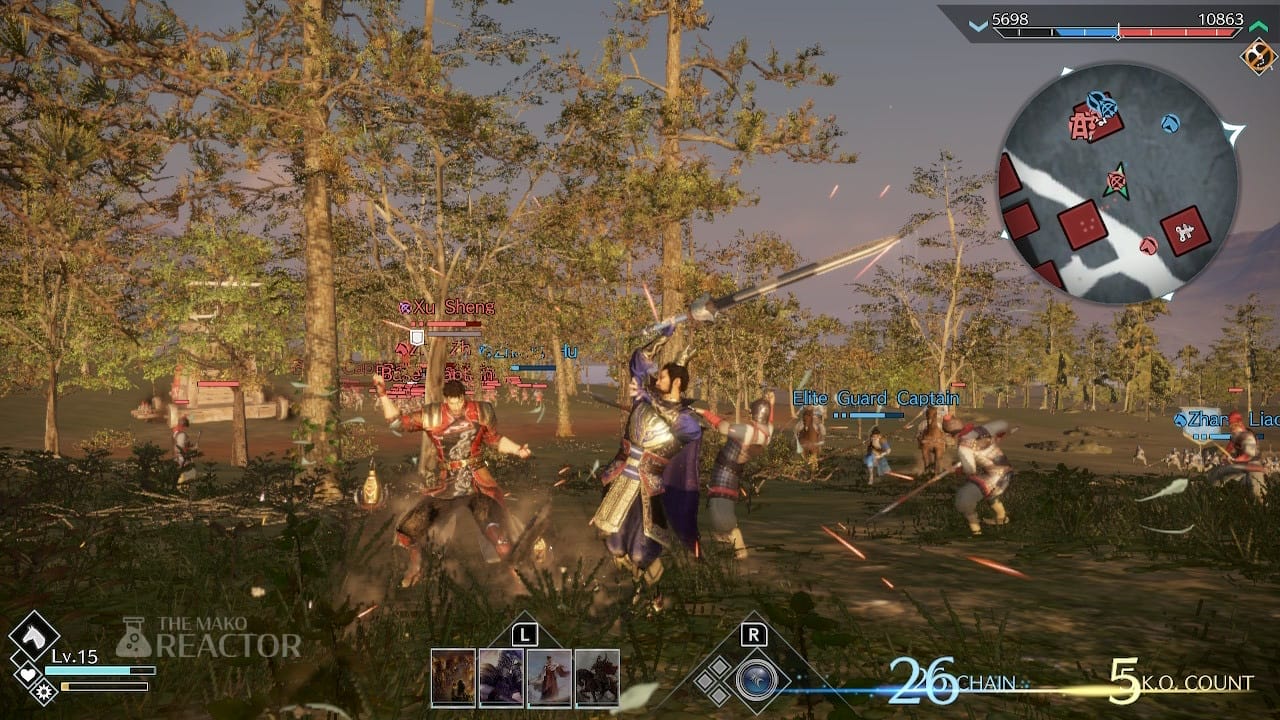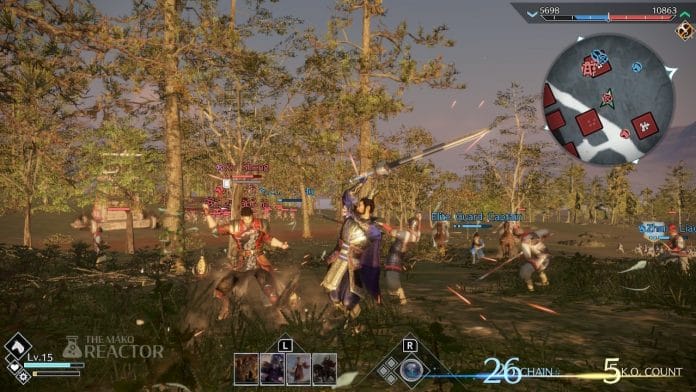 In terms of contents, Dynasty Warriors 9 Empires on Nintendo Switch has the same modes and content as the game on other systems. This isn't a new release made for Switch like we had in the past on Nintendo 3DS and PS Vita sometimes getting bespoke versions. Dynasty Warriors 9 Empires does however lack the movie and action mode option seen on more powerful consoles.
Visually, Dynasty Warriors 9 Empires on Nintendo Switch lacks the screen tearing seen on some other consoles including PS5. Barring that, everything is downgraded quite a bit. It isn't like Dynasty Warriors 9 Empires is a real looker on any platform barring current generation consoles, but it has tons of issues on Nintendo Switch.
On the performance side of things, even the menus don't run smoothly. Scrolling through the main menu sometimes has a few hiccups. I verified this across my OLED model (docked and handheld) and Nintendo Switch Lite. Load times aren't awful, but they are noticeably slower than the new consoles as expected. The in-game performance is not great. This isn't even just about the usual unstable frame rate that some warriors games have, but a miserable experience taking into account the blurry visuals accompanying the frame rate. Despite the game not feeling great, it doesn't feel as bad as the base Dynasty Warriors 9 did on Xbox One years ago for what it is worth.
Samurai Warriors 5 felt like a game that was designed with Nintendo Switch in mind, and it helped quite a bit with how well that game ran compared to some other warriors games on Nintendo Switch. Dynasty Warriors 9 Empires reminds me of the worst parts of Hyrule Warriors: Age of Calamity without the redeeming factors that game had when it comes to gameplay.
I hope Dynasty Warriors 8 Empires can be localized eventually because Nintendo Switch owners shouldn't have to suffer through this as the only Dynasty Warriors Empires release available in the West. In its current state, Dynasty Warriors 9 Empires is one of the worst performing and looking games I've played on Switch in a long time. There are much better Warriors games on the platform that are worth your time and money like Samurai Warriors 5, Fire Emblem Warriors, Dynasty Warriors 8: Xtreme Legends Definitive Edition, and even Hyrule Warriors: Age of Calamity (yes even this one with its own technical issues).
The future for Dynasty Warriors seems a bit grim right now, but at least Omega Force gave us an excellent recent Warriors game with Samurai Warriors 5 which is more than worth your time on Switch right now. Hopefully the team can take all the feedback into account for the next Dynasty Warriors release but it absolutely deserves better than Dynasty Warriors 9 Empires.
Switch port review: This review focusses on the Nintendo Switch version and port quality of a game that was either previously released on other platforms or one that simultaneously launched on Nintendo Switch and other platforms.