Back in 2019, Sega announced multiple games based on the Tokyo 2020 Olympics ranging from arcades to consoles and mobile platforms. Since then, we've had the excellent party game Mario and Sonic at the Olympic Games Tokyo 2020 release on Nintendo Switch and Sonic at the Olympic Games Tokyo 2020 hit mobile platforms. The headlining game, Olympic Games Tokyo 2020 – The Official Video Game, released in Japan back in 2019 but it didn't release internationally until this past week. Olympic Games Tokyo 2020 – The Official Video Game is now available globally with less than a month to go for the 2020 Summer Olympics in Tokyo, Japan. I've been playing Olympic Games Tokyo 2020 – The Official Video Game on Nintendo Switch over the last week and it has been surprisingly fun for the most part.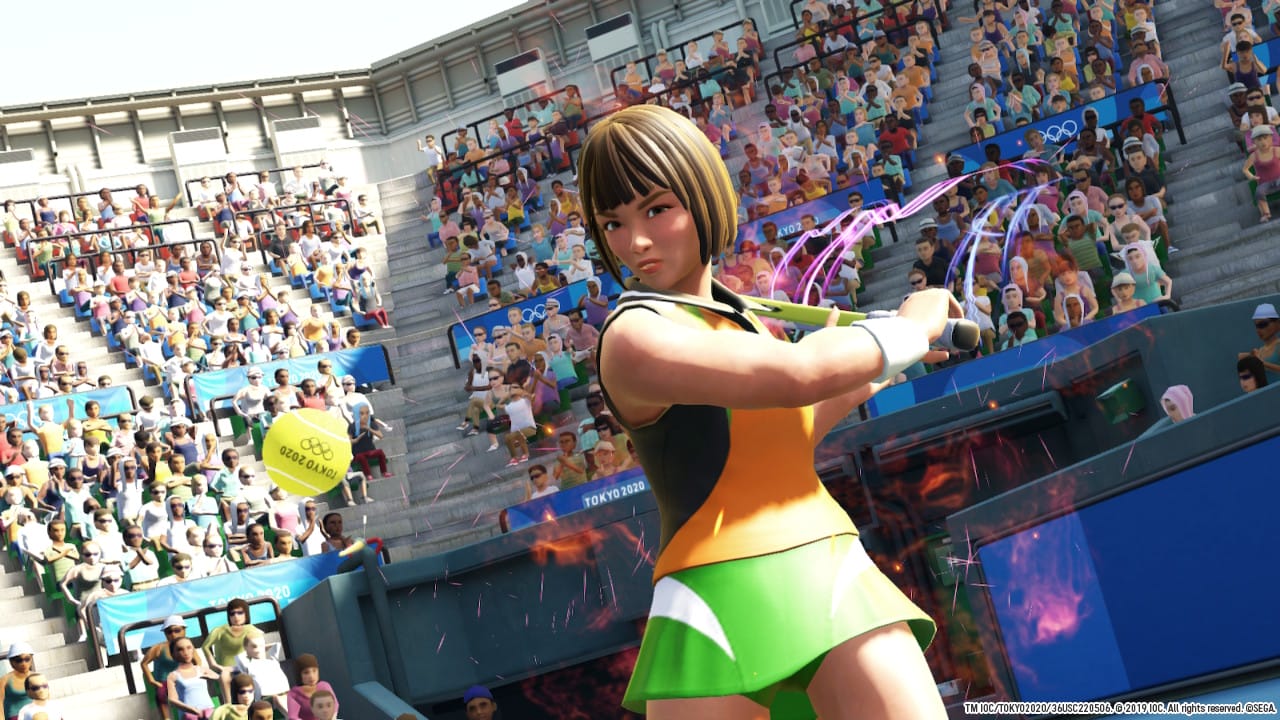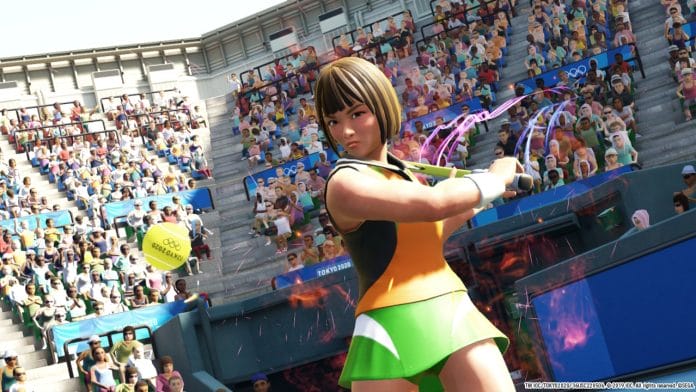 Structurally, Olympic Games Tokyo 2020 is a bit surprising. There isn't a grand story here but a set of sports events for you to either practice or take part in through the Olympic Games. The Olympic Games mode lets you pick whether you're playing online, offline, solo, or locally against another person or the computer. Once you've chosen this, you get to select one of the 18 events available and enter the qualifiers to attempt to earn a medal through a few sets of said activity in the Olympic Event mode. If you don't want to select individual activities, you can opt to go for the preset medleys or create your own medley. The medley options will be good for when you have friends over and want to set things up for a long session.
While the Olympic Event mode has its own difficulty (with a few unfortunate spikes in some activities), the medley modes let you change the computer's difficulty. Olympic Games Tokyo 2020 aims to be accessible and it gets the job done for the most part when it comes to controls. Just about every event is simple to control with the in-game tutorials doing a good job of getting you onboard. You're still better off trying things out on your own in the practice mode though. One baffling aspect is how the tips before an event get unlocked the more you play said event. This feels a bit counterproductive given how tips usually rotate across loading screens so you learn more while you wait.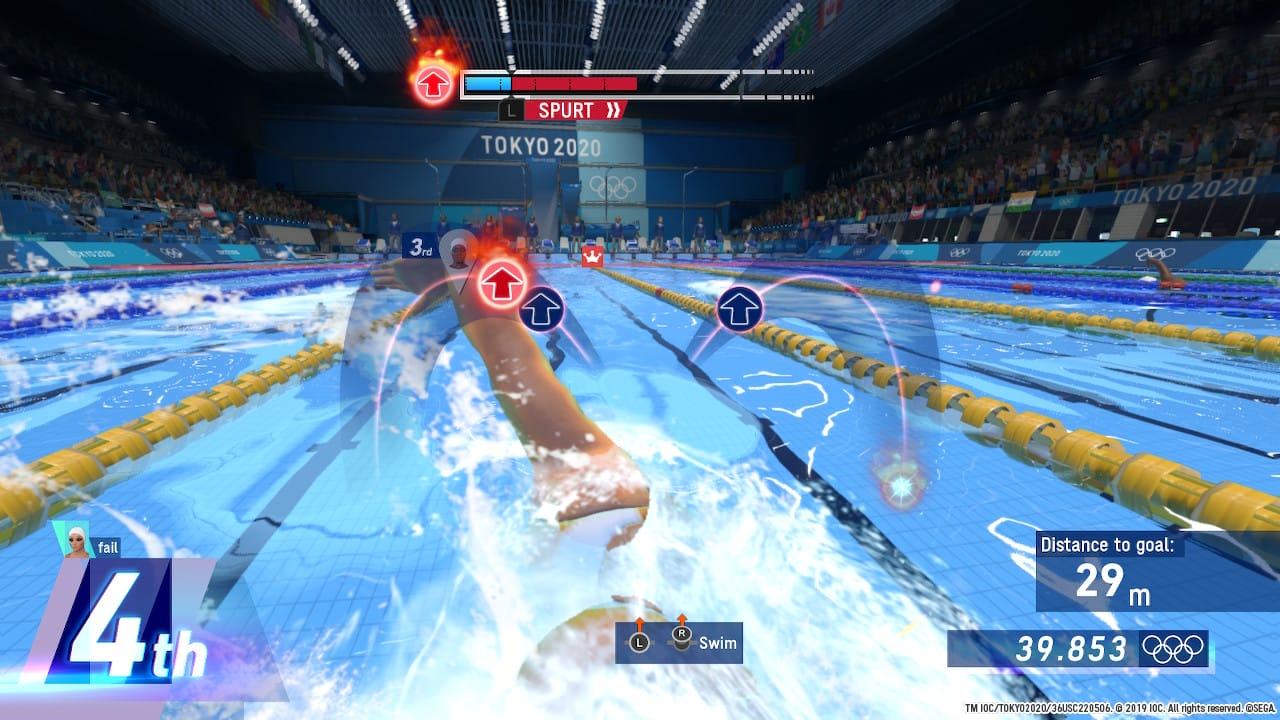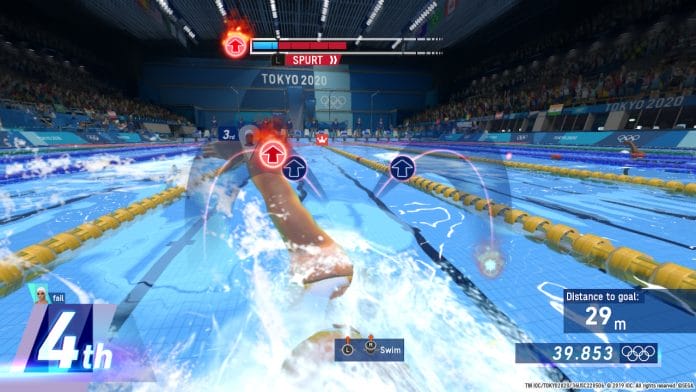 One of the biggest surprises in Olympic Games Tokyo 2020 is the character creator. Not only do you have an in-depth creation suite available but you also have a lot of outfits to unlock through progression (with points). While a lot of these are the usual sportswear, there are some gimmick costumes and even the ability to play in a Sonic costume through the launch update. Olympic Games Tokyo 2020 doesn't go for a realistic approach to visuals or events and it succeeds at being a fun arcade-style experience that tiptoes around more serious gameplay in some of the events.
Out of the events included, I found myself enjoying swimming, tennis, and sports climbing the most. Swimming even worked really well online in the times I managed to join a room on Nintendo Switch to try out the online. The event I was looking forward to the most, table tennis, was rather disappointing. Speaking of the online mode, you can join a public room automatically if you just want to casually get into a game online. If you'd rather play only with friends, you create or join a passcode protected room. There's also a ranked games mode where you can join in to aim for the top of the leaderboards through rotating activities that change based on real-time. You also have the option to join an online room or create one as two players on the same system.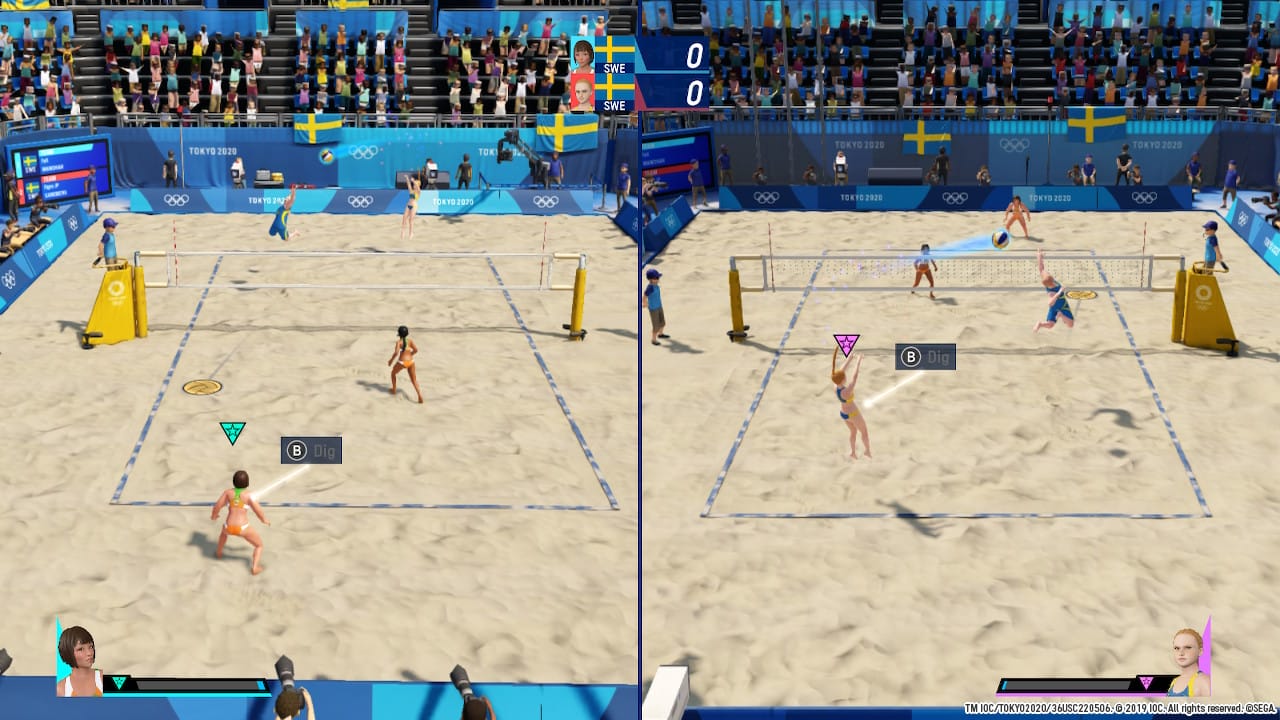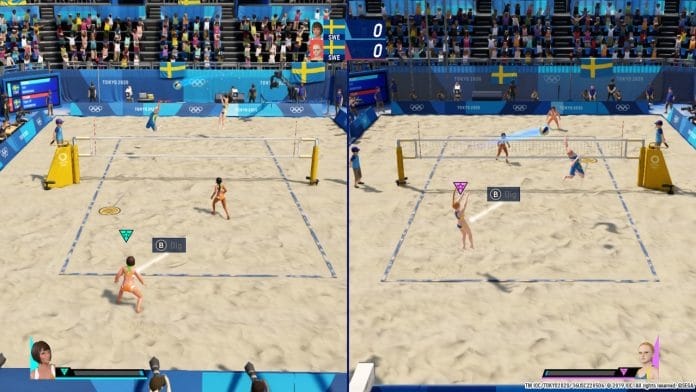 Barring the online, Olympic Games Tokyo 2020 includes splitscreen but you need to have two full controllers. You can't use a single Joy-Con each and play on Nintendo Switch. I tested splitscreen in volleyball with a Nintendo Switch Pro Controller and Joy-Cons and it worked well albeit with a reduction in image quality. As a party game, Olympic Games Tokyo 2020 gets the job done for its events and modes.
Visually, Olympic Games Tokyo 2020 on Nintendo Switch looks mostly good. Depending on the event you pick, the image quality and performance will vary. Both docked and handheld lack good anti-aliasing so expect jagged edges in a lot of places. It never looked bad in my testing both docked and handheld but you're obviously better off going for the PS4 or Xbox version if you want the best performance and visuals in Olympic Games Tokyo 2020 and would prefer playing on TV. One aspect I want to highlight is the interface. The menus and animations are very slick and colorful. On the audio and music side of things, Olympic Games Tokyo 2020 gets the job done with a catchy opening and serviceable commentary and narration during the events.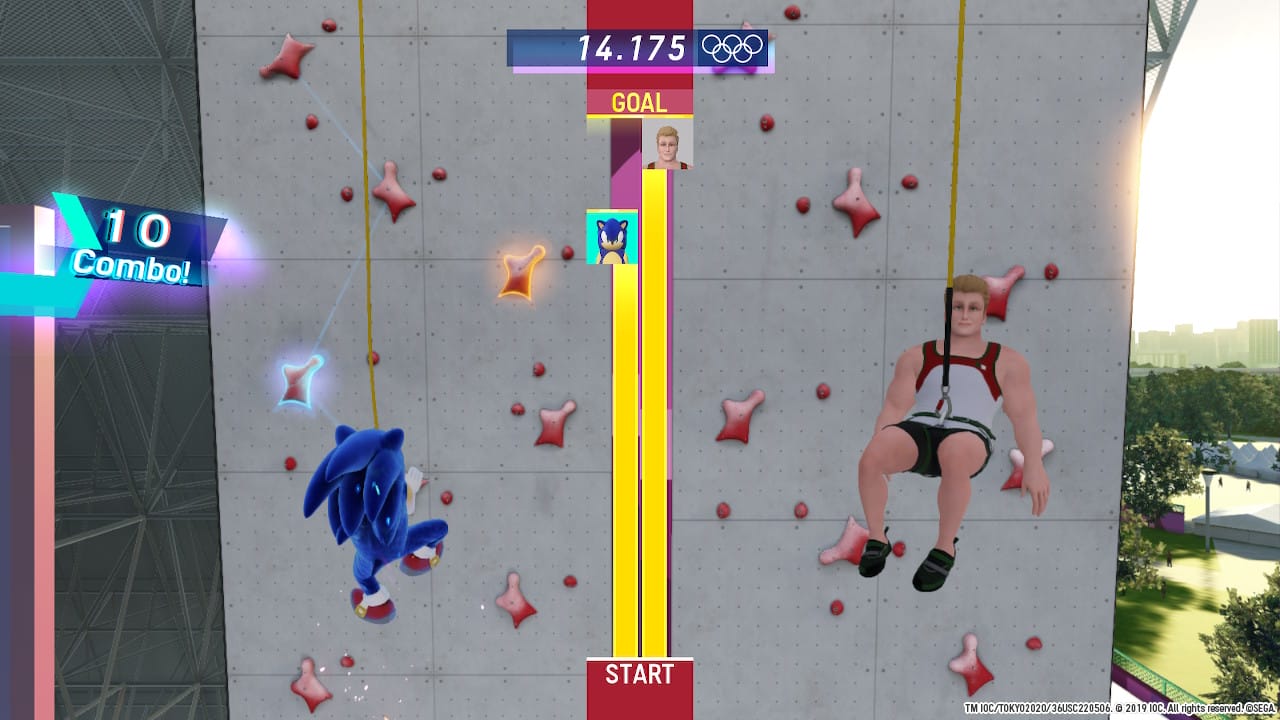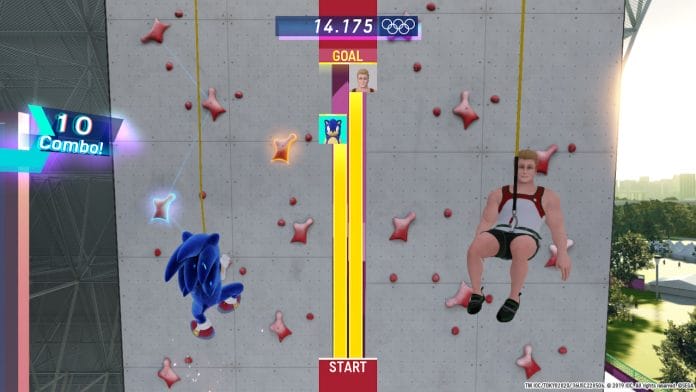 For those wondering about Nintendo Switch-specific features, I already covered the lack of single Joy-Con support for local play but there is local wireless support. I couldn't test this out but there is support for up to four players on local wireless versus up to eight online. There is also no touchscreen support for menus and the events for those wondering.
There are a few things I'd have liked to see in future updates like more character creation parts or the ability to unlock things from Sega's older sports games. Considering the game has been out in Japan for two years now and the fact that the 2020 Summer Olympics are a month away, I'm not going to be optimistic. Despite what I hoped to see in future updates, Olympic Games Tokyo 2020 delivers in being a fun and accessible party game on Nintendo Switch. It is a bit inconsistent when it comes to quality across the various sports events but will serve you well if you're looking for a new party game on Nintendo Switch. Consider getting Mario and Sonic at the Olympic Games Tokyo 2020 first, because that remains one of the best party games in years.