Capcom Arcade 2nd Stadium from Capcom is a surprising release for a few reasons. When I bought the original Capcom Arcade Stadium on Switch last year, I expected more games to be added as paid DLC eventually. I didn't think we'd get a completely new bundle that used a similar backend as the first collection, but with new games. Capcom Arcade 2nd Stadium includes 32 Capcom games from across various genres, and I hadn't played most of them before. For my Capcom Arcade 2nd Stadium Switch review, I'm going to highlight why this collection is worth your time, and also what you should keep in mind if you've never played any of these games before.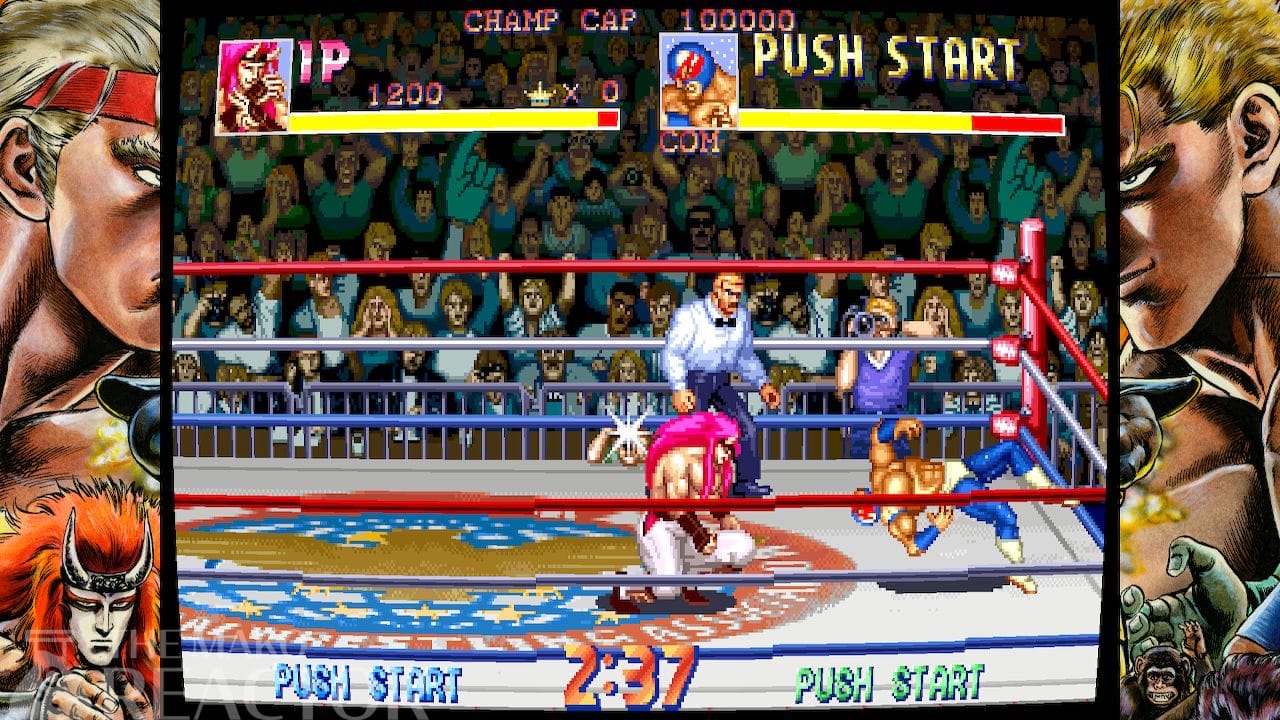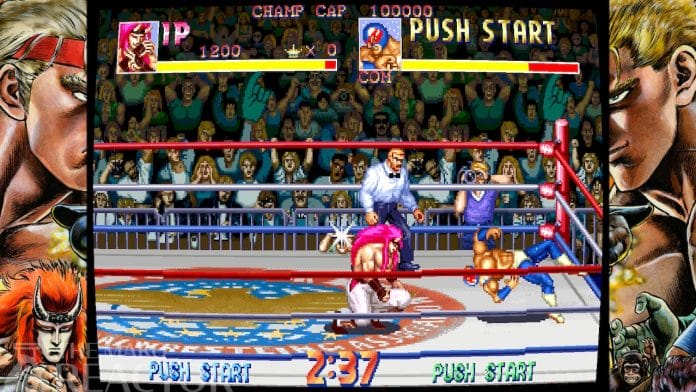 One of the biggest problems I have with Capcom Arcade 2nd Stadium, is with the overlap of games in existing collections. If you already own the recently released Capcom Fighting Collection or the Street Fighter 30th Anniversary Collection and aren't too familiar with Capcom's arcade games, you likely have the most well-known games in this collection already. If you don't, or don't care about overlap, this collection has a lot of great games that I'm glad to have finally experienced.
Before getting into the games, you can buy Capcom Arcade 2nd Stadium with individual games if you just want a few, or get the complete bundle with all 32 games together. Just like the first bundle, there are smaller DLC sold for invincibility, which should just be included for those who buy the complete bundle at this point. Another similarity is in how Capcom Arcade 2nd Stadium only includes local multiplayer options and no online play. It does have online leaderboards though.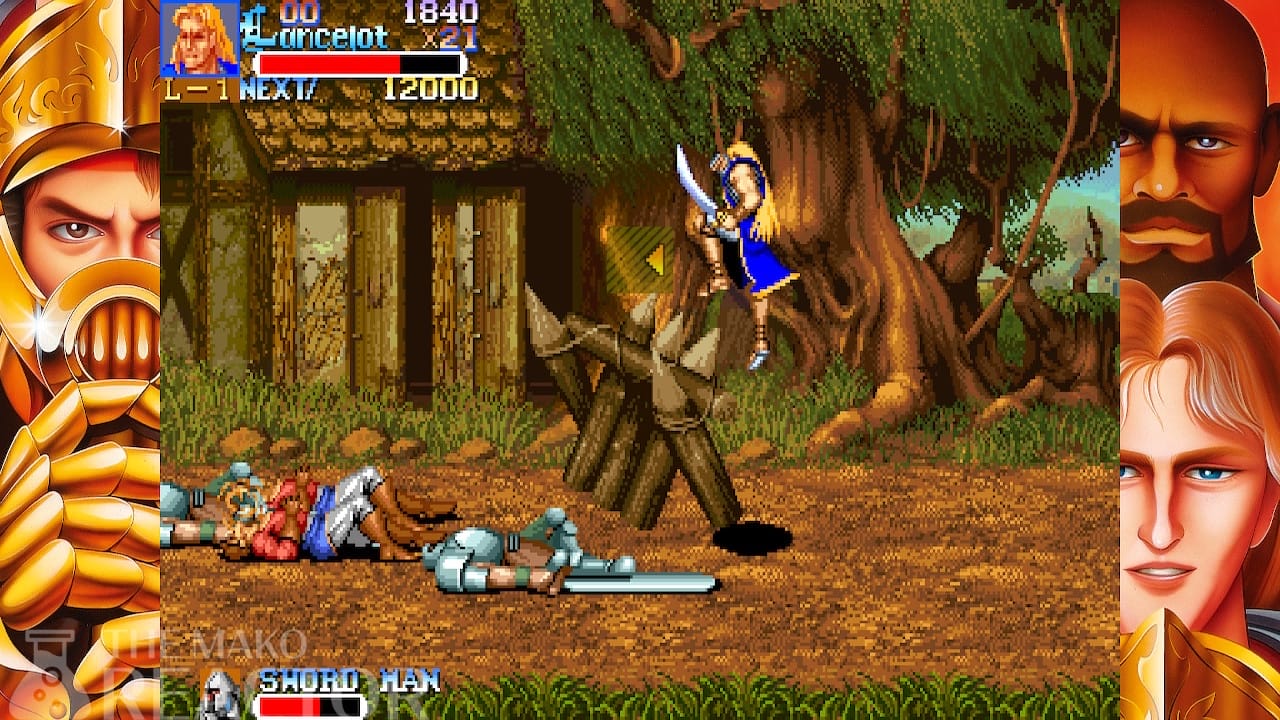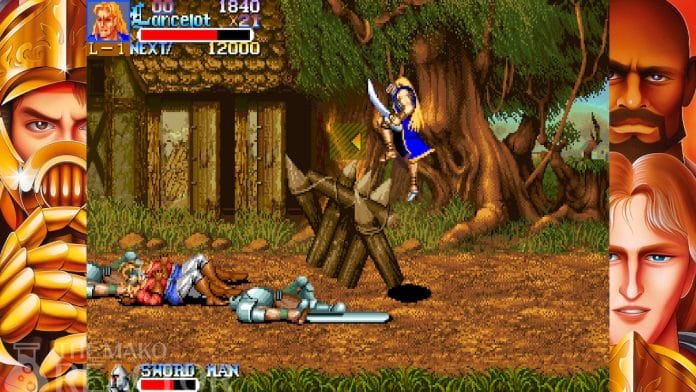 The highlights of this collection are Mega Man: The Power Battle, Capcom Sports Club, SonSon, LED Storm, Magic Sword, and Saturday Night Slam Masters. I had never played any of these before, and I've enjoyed playing them daily since getting review code for this collection. Saturday Night Slam Masters in particular appeals to my 90s wrestling game nostalgia. LED Storm and Capcom Sports Club have been great for quick rounds as well. Magic Sword looks excellent, and enjoying these games just makes me sad that there is no physical release for this collection right now.
Each game included has individual game settings you can adjust with a toggle for invincibility if you own that DLC and display options. These game settings let you tweak the game difficulty and more to your liking. The display options let you adjust the frame between 2D and 3D ones with many options. You can also use filters or change the display orientation. I did this for some games as my current monitor supports rotation by 90 degrees now. This will also be useful for those with a Flip Grip. While you can adjust this on a game by game basis, I settled on a specific 2D frame and applied it to all with no filtering. I like the games to look as crisp as possible.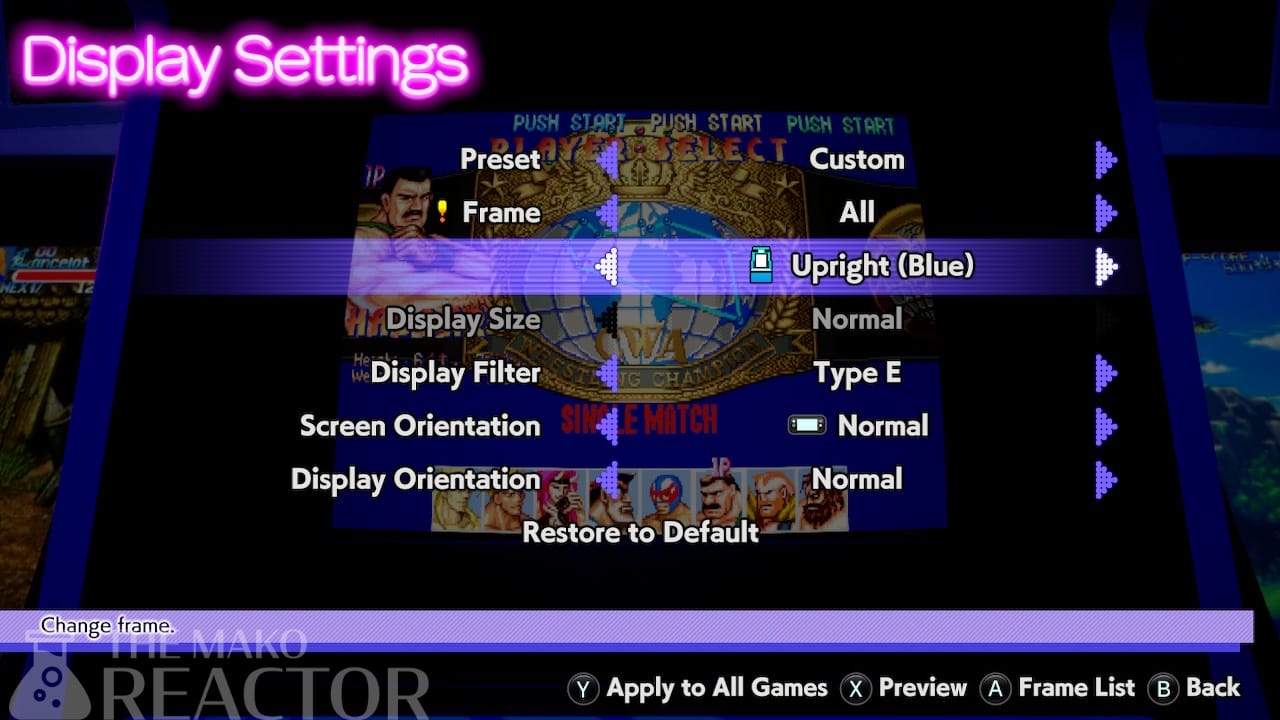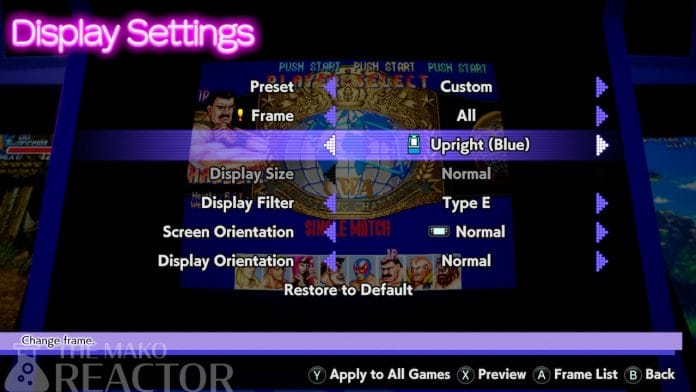 Each game also has challenges with their own rules. These challenges include score-based ones, time-based ones, and special challenges. Your scores here can go up on the leaderboards. It is worth noting that you can choose to launch the game in offline mode in which case these options will be greyed out until you go into the options and connect to online mode. Each game also has an in-game manual. This sadly doesn't include the actual manual scans as an option. The final notable bit of customization, is in how you can change the arcade cabinets and colors for each game in your own arcade in the background.
Barring the games, the lack of a museum mode to read interviews or look at design documents is very disappointing. Capcom's collections usually have amazing bonus content like that, but both Capcom Arcade Stadium releases lack any extras like that. Maybe a potential physical release can include physical content like that at least.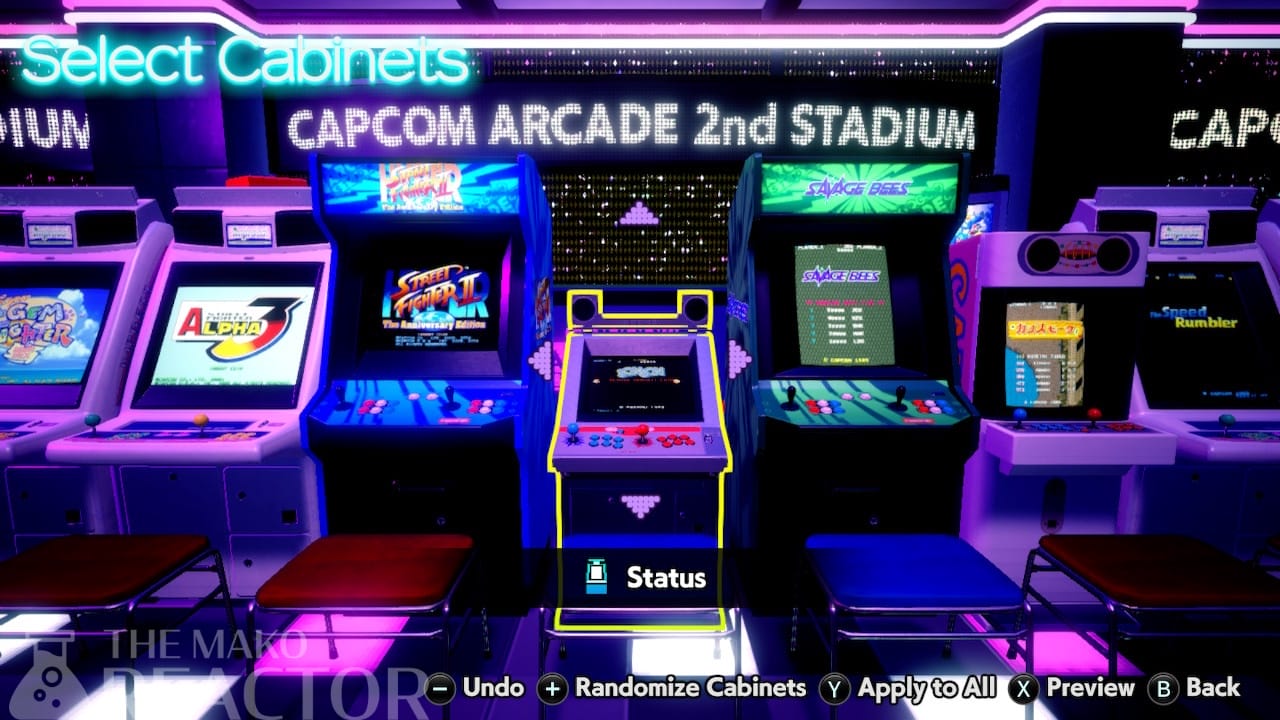 If you aren't a fan of older arcade games, there's a chance the accessibility options here will get you to play and enjoy these games. Rewinding, save states, and other quality of life features will definitely help you get over any barrier, but this collection is really perfect for those who enjoy arcade games. As someone who didn't play many of these games before and hadn't heard of some of them until the collection was announced, I enjoyed my time with Capcom Arcade 2nd Stadium quite a bit.
If Capcom does want to do another one, I really hope they improve the extras for these releases. This collection not being DLC for the first one makes sense from a marketing perspective, but it definitely isn't as convenient for players who want all the arcade classics in a nice convenient launcher. You will now have to deal with two launchers. Barring that, the overlap with other collections is the only real downside here.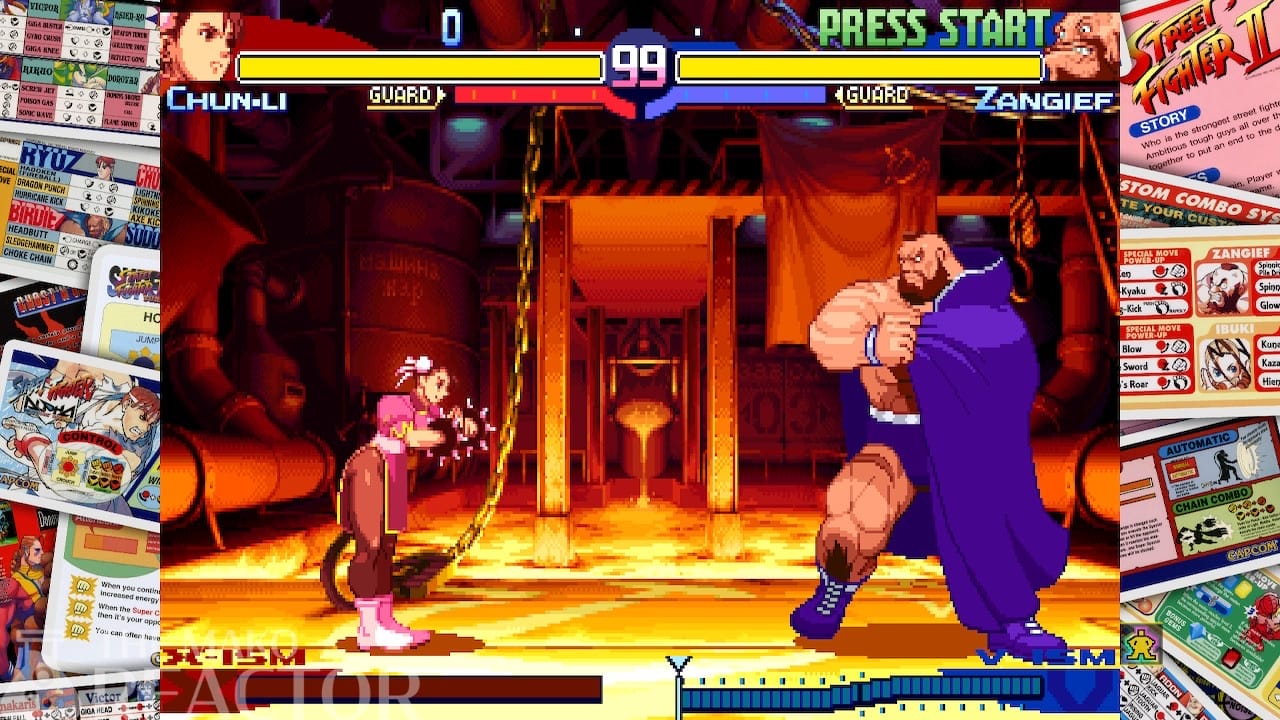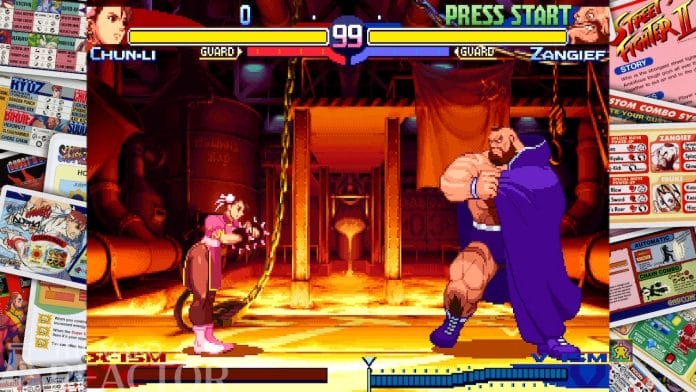 Capcom Arcade 2nd Stadium itself has some excellent games and many that are worth experiencing even as a curiosity. The asking price is fair for the complete bundle, but I wouldn't consider getting the games standalone. Capcom Arcade 2nd Stadium is currently available as a digital-only game on the eShop, Steam, PS Store, and Microsoft Store. Hopefully Capcom does a physical bundle for both collections now that they are both available on all platforms.