Ever since Capcom revealed the Capcom Fighting Collection, I've been very interested to see how I feel about many of these games that I had never played before. I own every Capcom collection on Switch, so I was also interested to see how this compares to not just Capcom's other collections on Switch, but also the large selection of retro or older game bundles available on the system with more coming out every few months. So far, I've liked Capcom's Street Fighter 30th Anniversary Collection barring the online, and thought the Beat 'Em Up Bundle was good value for its asking price. For my Capcom Fighting Collection Switch review, I'm going to discuss how the games feel today, and also how the collection has worked in my time pre-release with it online compared to other games on the system.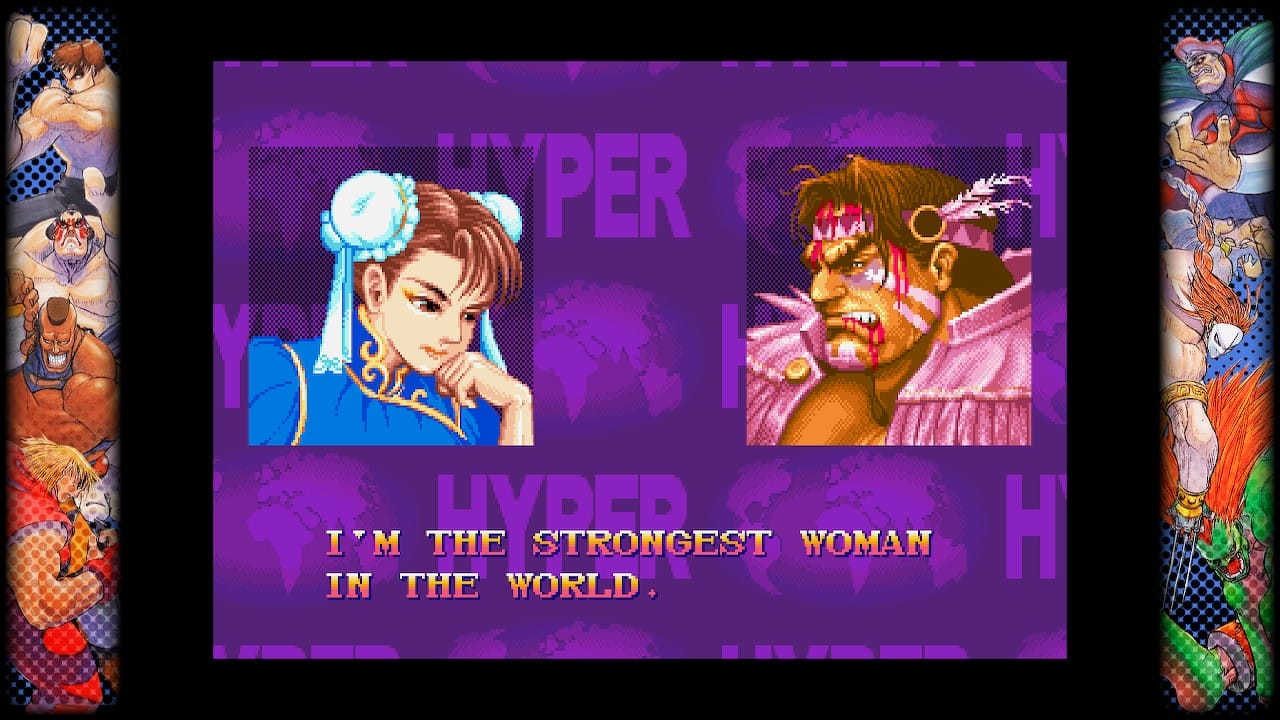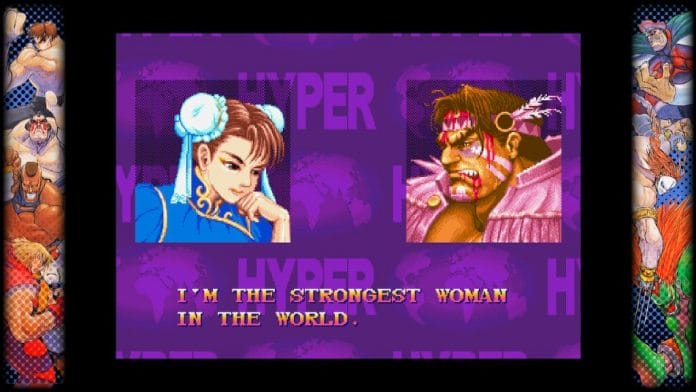 Capcom Fighting Collection includes Darkstalkers: The Night Warriors, Night Warriors: Darkstalkers' Revenge, Vampire Savior: The Lord of Vampire, Vampire Hunter 2: Darkstalkers' Revenge (previously Japan-only), Vampire Savior 2: The Lord of Vampire (previously Japan-only), Red Earth (never on console before), Cyberbots: Fullmetal Madness, Super Gem Fighter Minimix, Super Puzzle Fighter II Turbo, and Hyper Street Fighter II. As you can see, this collection leans heavily on Darkstalkers with all five Darkstalkers games being included here. The other additions are interesting as I hadn't heard of Red Earth or Cyberbots before this announcement. I definitely regret not looking into them before, and always appreciate another way to play Super Puzzle Fighter II Turbo.
Darkstalkers is actually one of the big reasons I ordered this collection's physical release. Barring obviously seeing tons of art from the characters online, a lot of my friends kept telling me to play the games. I didn't bother with no official way to try them on current systems. Thankfully, the Capcom Fighting Collection sorted that out, and I finally see why I had been recommended these games before. I really wish Capcom had brought this collection out sooner or at least done a Darkstalkers-only release before.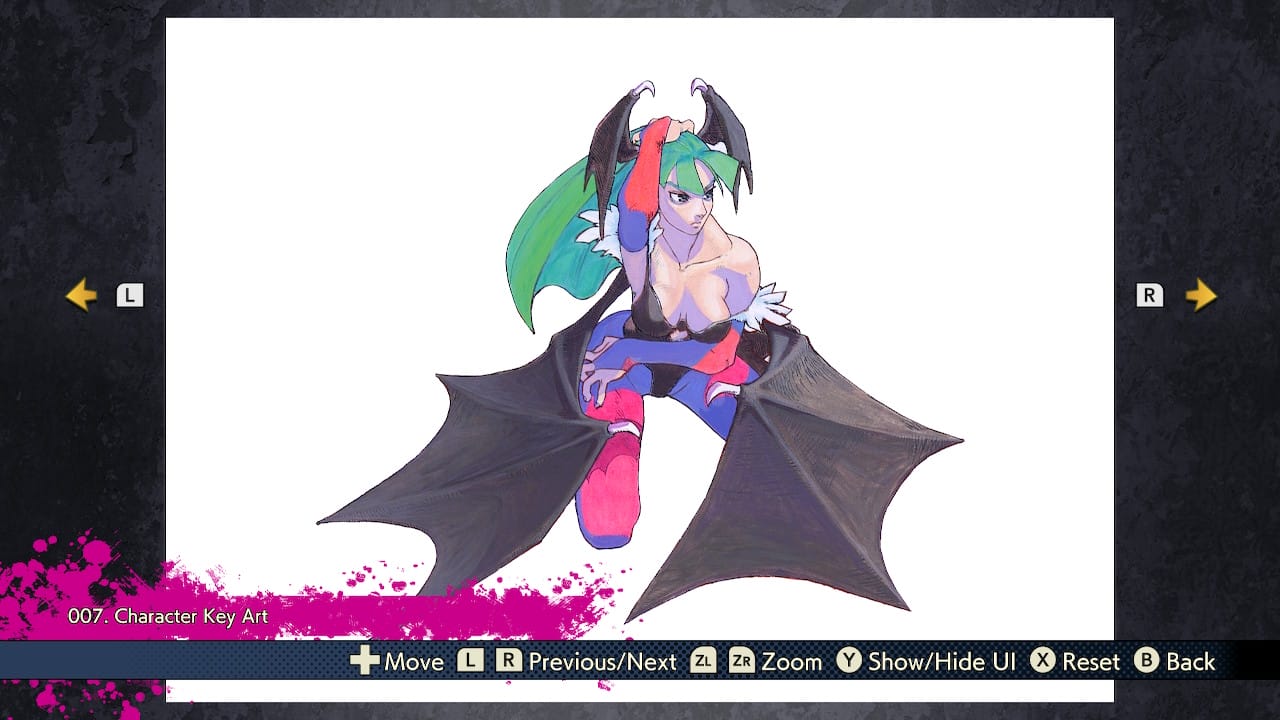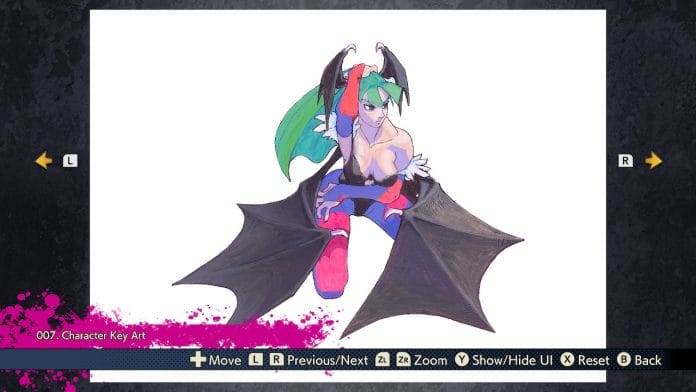 Before getting into the other games, the Capcom Fighting Collection uses the same interface as the Capcom Beat 'Em Up Bundle. This includes the saving animations, main menu, and UI to get in and out of games. Barring the offline play, you have access to online play with casual, ranked, and custom match options. It is annoying that the Switch version of the Capcom Fighting Collection does not support inviting friends to your lobby while the Steam version does. On Switch, you need to give a friend your lobby code or have them search.
The training mode included for the games here is definitely the best addition. Having never played Darkstalkers before, I used it regularly to practice, and it is a well-implemented training mode. I ended up liking the first Darkstalkers quite a bit, and also dipping into Super Puzzle Fighter II Turbo as a break. Super Gem Fighter Minimix is the funniest of the games included here bringing Super Puzzle Fighter II Turbo designs to an over-the-top fighter. Hyper Street Fighter II: The Anniversary Edition is a good addition given that it lets you play different Street Fighter II versions of individual characters. If you enjoy Capcom's fighting games and never played these before, I'd still recommend this collection on Switch because it is another great bundle of older games I hadn't played, that I've gotten to enjoy through a new release.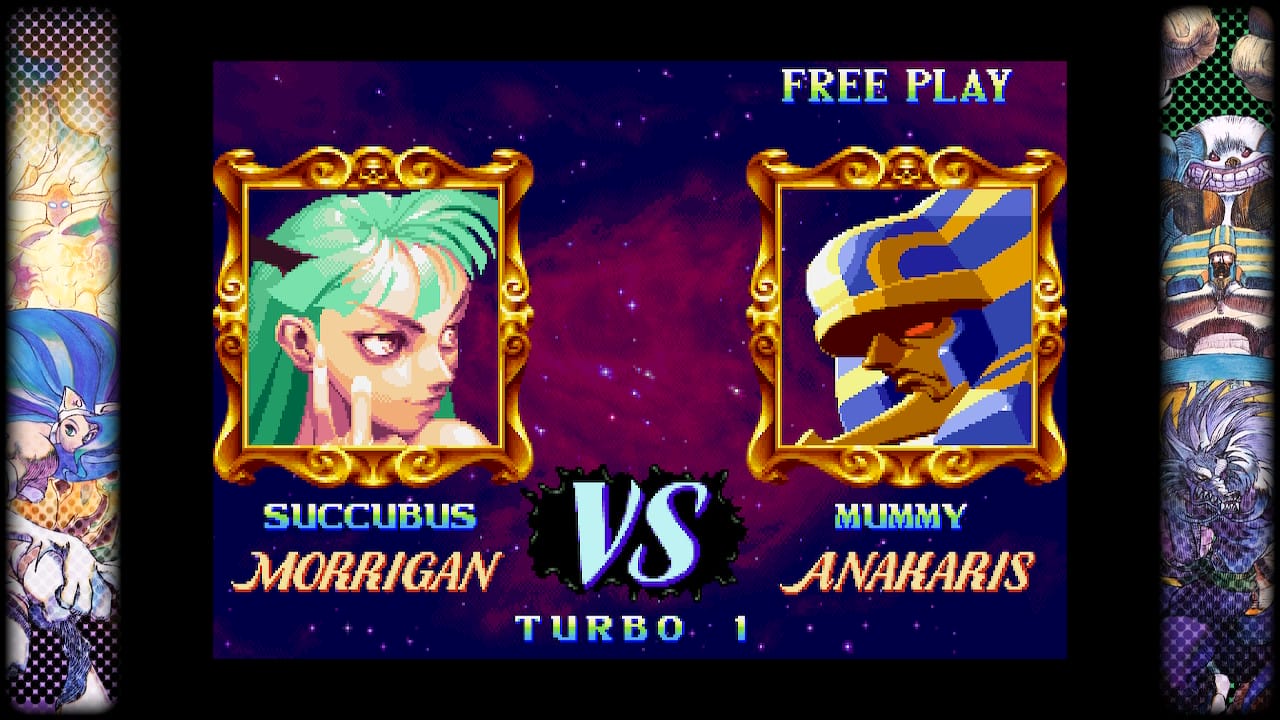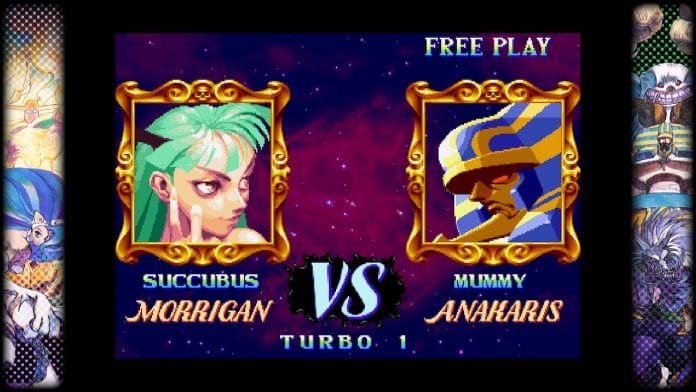 When it comes to the extras, there are two aspects to cover. The default Capcom Fighting Collection museum mode has a gallery and music player. These feature media, design documents, posters, and more from the games included, but the limited launch period purchase gives you bonuses in both sections. The songs from the launch bonus are excellent, so keep that in mind when you buy or consider buying this collection. I would've liked some interviews with the Darkstalkers staff like we had in the Samurai Shodown NeoGeo Collection since this is likely many people's first encounter with the Darkstalkers games.
Pre-release it has been hard to find people to play Capcom Fighting Collection with online, but I did manage to test some of it with a friend over a wired connection. Granted, he was in another country, but to make the most of this, we tested 5 different games (across genres) on the same setup. Power Rangers: Battle for the Grid was the best of the lot online with only minor issues while we did two matches. Streets of Rage 4 had some issues, but was still great overall. Persona 4 Arena Ultimax had issues, but it wasn't unplayable. Street Fighter 30th Anniversary Collection and the Capcom Beat 'Em Up Bundle were both unplayable for us. The Capcom Fighting Collection online experience is above the Street Fighter Collection and about the same if not worse than what we experienced playing Persona 4 Arena Ultimax which doesn't have rollback netcode. I will be testing it more once there are people playing online, but right now with whatever I could test, the online isn't great at all sadly.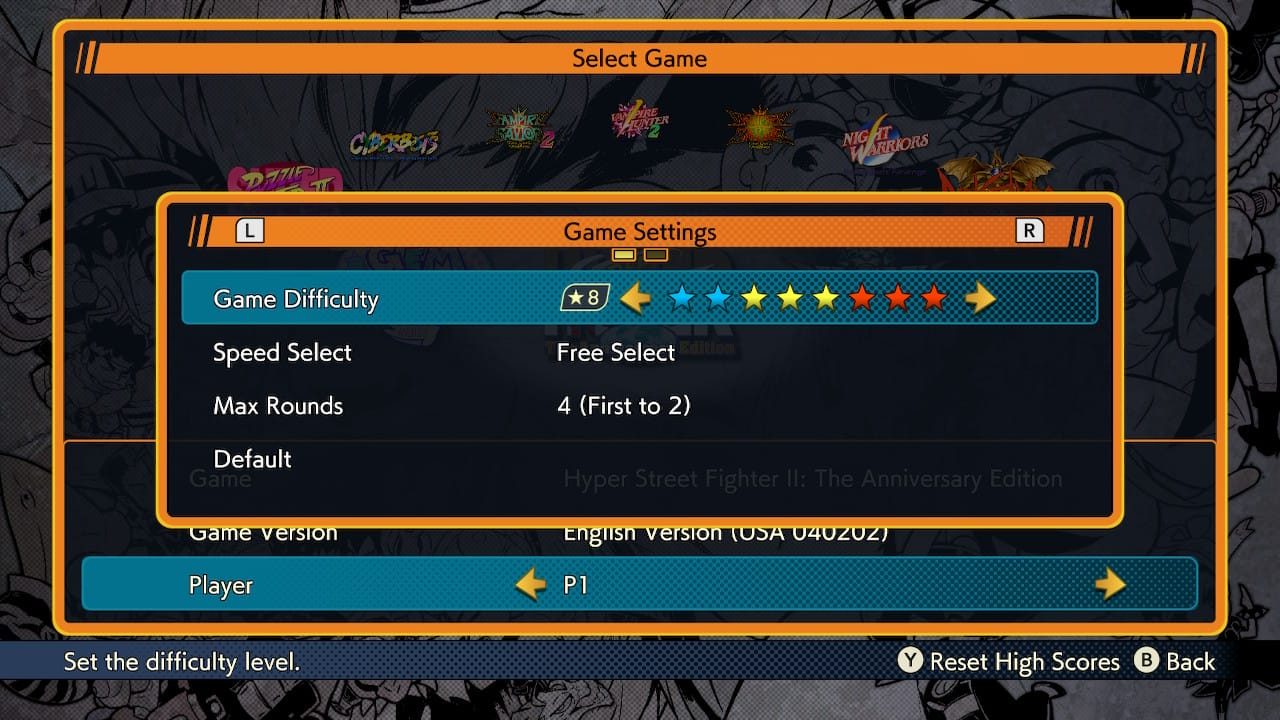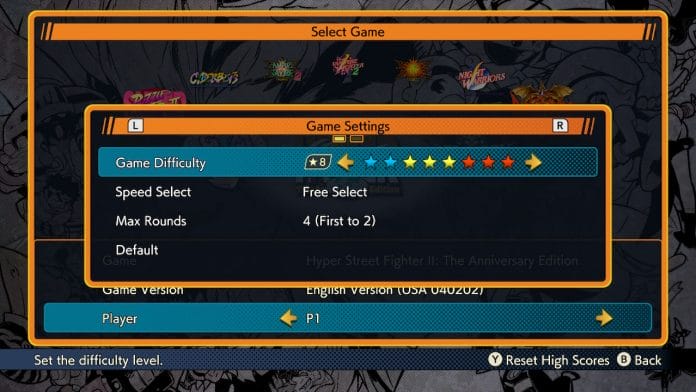 Barring my issues with the online, there are some aspects of the Capcom Fighting Collection that I hope can be improved. Right now, save states aren't available for each game. Trying to save in one game overwrites the state in another. That isn't a huge issue and the Capcom Fighting Collection has been excellent with its museum and offline modes so far across all the games for the asking price. I'm glad I finally got to play Darkstalkers and see why people were excited for Red Earth and Cyberbots. Having another way to play Super Puzzle Fighter II Turbo is also always welcome, as is the over-the-top Super Gem Fighter Minimix. If you've already played these games before in some form, the museum is a nice bonus to having the games on modern platforms.
Switch port review: This review focusses on the Nintendo Switch version and port quality of a game that was either previously released on other platforms or one that simultaneously launched on Nintendo Switch and other platforms.