So far, this generation of consoles has seen four Sword Art Online games with all of them being on PlayStation and PC platforms with a few exceptions where Bandai Namco Entertainment brings something to Xbox One or Nintendo Switch. The Sword Art Online games always focus on the VR MMORPG aspect of the anime and while earlier games have been more like JRPGs that happen to feel like an MMO, Bandai Namco decided to give the reins to Dimps (Freedom Wars, Street Fighter IV, Dragon Ball Xenoverse). This has resulted in a game that is actually competent in its own right and one that might be worth looking into even if you aren't a Sword Art Online fan.
Sword Art Online: Fatal Bullet Complete Edition launched on Nintendo Switch last month bringing the base game with all updates and DLC to a portable for the first time. After the base game released on PS4, Xbox One, and PC last year, Bandai Namco has consistently supported it with post launch content both free and paid. The game saw three major DLC packs release and they are all included in the Switch version right from the get go. This includes Dissonance of the Nexus expansion as well as the Ambush of the Imposters DLC, Betrayal of Comrades DLC, and Collapse of Balance DLC. The DLC packs include new story quests, dungeons, weapons, bosses, characters, and a lot more. In terms of content included, I have no complaints about this release and there is more than enough to justify the asking price.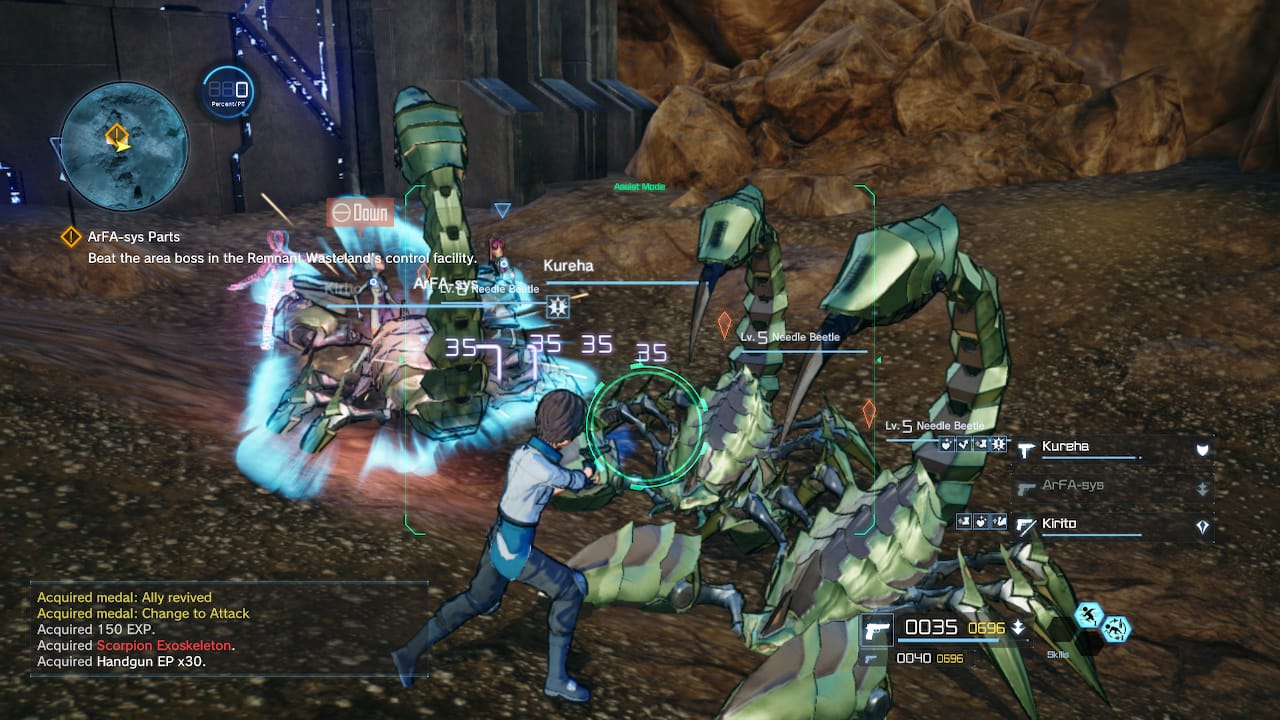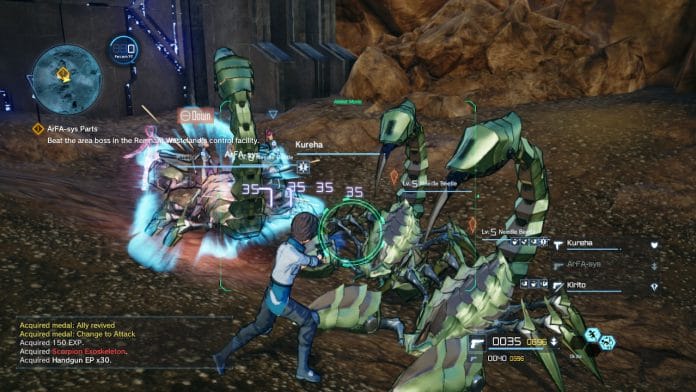 Fatal Bullet is set in the Gun Gale Online VR MMORPG and is an alternate take on the canon in the anime. While there are a few references to Hollow Realization (the previous Sword Art Online game on Nintendo Switch), you absolutely can play this as your first Sword Art Online game and I'd recommend it since the core gameplay here is so much better than the other Sword Art Online games. Once you create your own character, you progress through a basic tutorial with your friend Kureha. Your aim is to get a rare item to access a special area in the MMORPG. You end up finding the item accidentally and this is where you run into Kirito. This is where the main story begins and it isn't great. Once you meet the massive cast of characters, you will realise that the real draw of Fatal Bullet is the gunplay and traversal.
Unlike earlier Sword Art Online games, Fatal Bullet lets you play an all original character sporting various firearms in combat. While earlier games also focussed on the MMO aspect of Sword Art Online and were basically MMO-lite JRPGs, Fatal Bullet is actually more of a third-person loot shooter. You can clearly see the Freedom Wars (PS Vita game developed by Dimps) influence here in terms of gameplay. The core gameplay loop has you tolerating lots of dialogue that's far from enjoyable to be able to move to your next mission. Another thing to note is that the game only offers Japanese voice acting so get ready to read a ton. On paper, the structure and gameplay isn't something I thought I'd enjoy much given the setting, but the combination of having strong combat and traversal ready to pick up and play anytime on a portable was enough for me to enjoy my time with Sword Art Online: Fatal Bullet on Switch.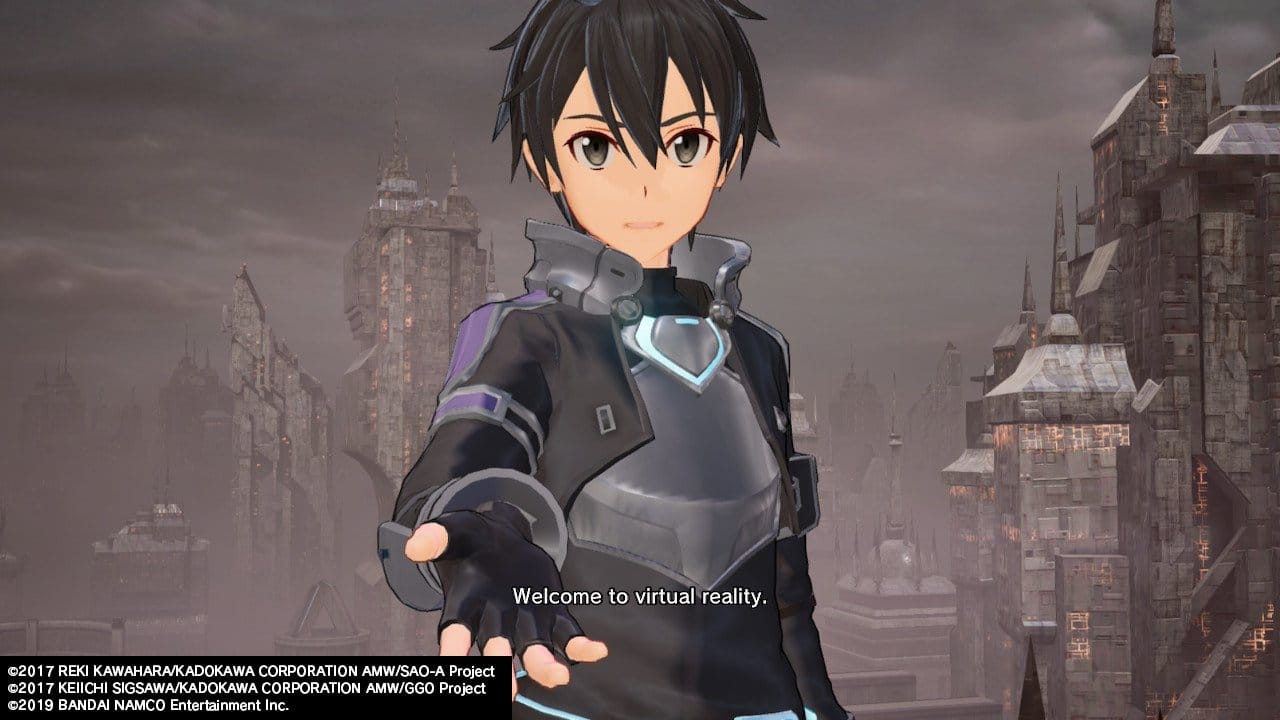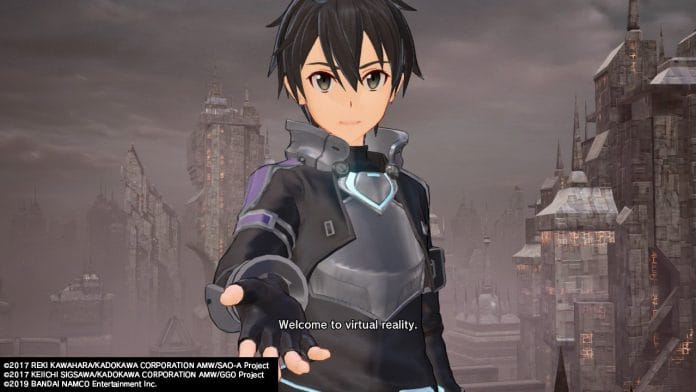 Compared to other platforms, Fatal Bullet on Nintendo Switch has lower quality visuals. It never looked great in general but you can tell the resolution has taken quite the hit to ensure a stable frame rate here. When in handheld it is lower than native resolution but it isn't terrible by any means. Fatal Bullet looks good in motion and has some very interesting environments despite some questionable layouts for some of the dungeons.
As with God Eater 3, Bandai Namco has ensured that Sword Art Online: Fatal Bullet Complete Edition maintains a mostly solid frame rate. It targets 30fps and manages to hit it both docked and handheld almost all the time. There are instances where it drops a bit but it doesn't get remotely as bad as the drops in Link's Awakening. The drop in resolution compared to other systems is noticeable but having more responsive controls and performance has made the trade off worth it.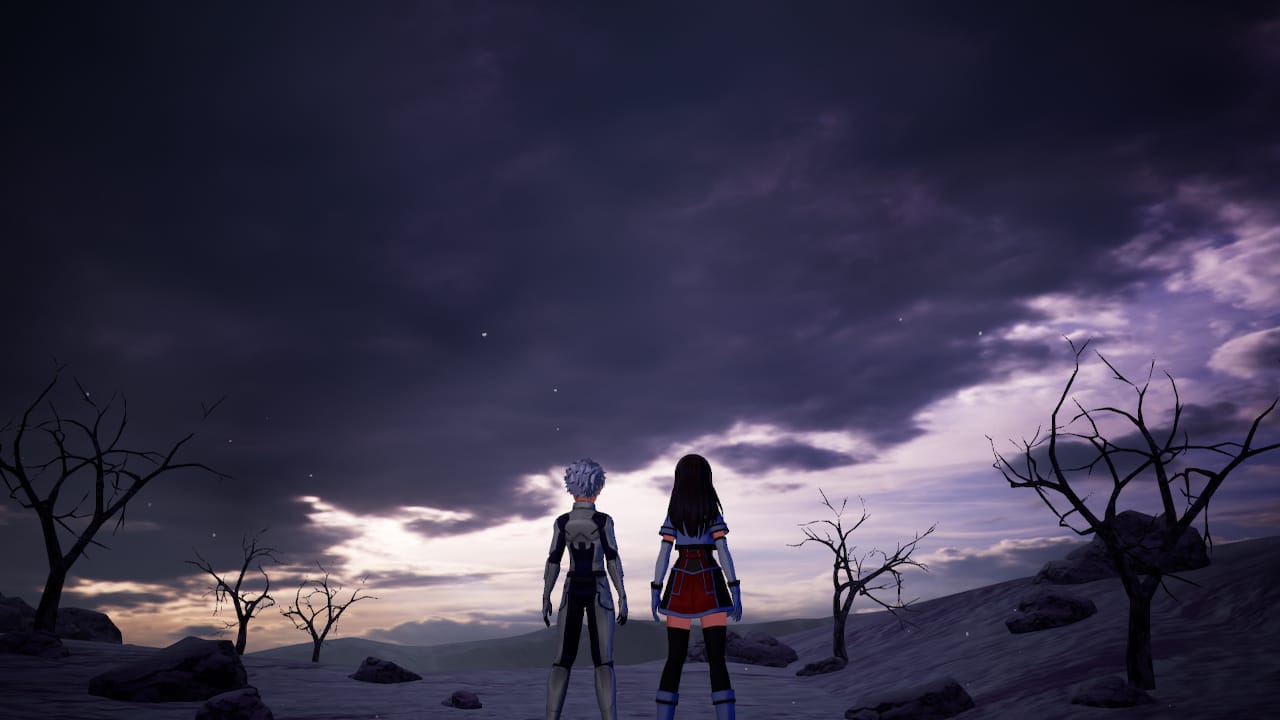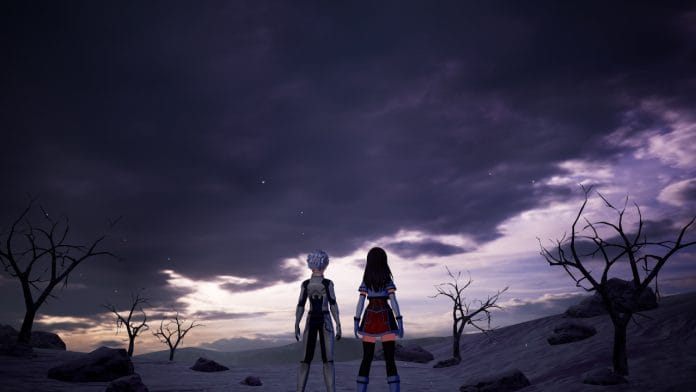 It is always interesting to see how developers make use of Switch hardware in ports. Fatal Bullet has a plethora of motion control options for combat. This includes letting you use motion controls for camera, aiming, and scoped combat. You can even toggle motion controls on or off for specific actions. There is no touchscreen support at all. New to the Switch version is the option to play multiplayer using local wireless as well as online. I expected just motion controls tacked on but Bandai Namco and Dimps have impressed me with this port and how it takes advantage of what's available only on Nintendo Switch.
Barring some of the dungeon designs and how the core gameplay loop can feel repetitive for some, the story itself is nothing memorable. I almost wanted to just skip all the cutscenes and move on to the next mission because that is actually fun. Hopefully some of the performance issues can be addressed as well because this has the potential to be really great with proper post launch support.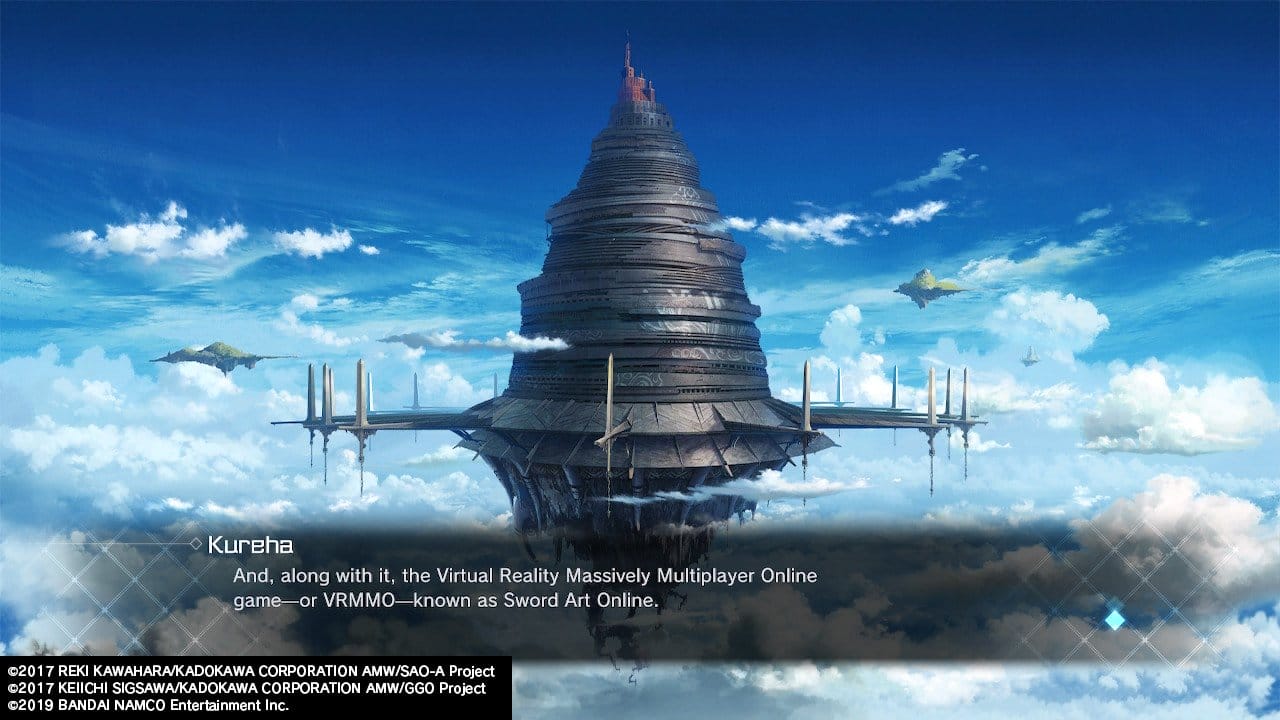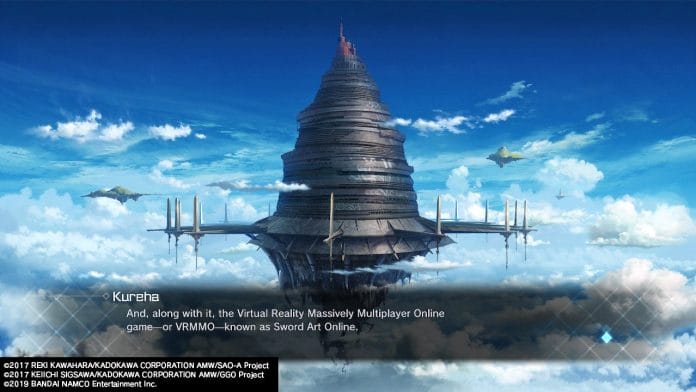 Overall, this is definitely the best Sword Art Online game available. While Hollow Realization was a noticeable step up on the mediocre Hollow Fragment and Lost Song, Fatal Bullet is actually a fun game that happens to be a Sword Art Online game. Moving over to Dimps for development definitely helped. The core gameplay is a lot of fun and I'd even recommend this to those who aren't fans of Sword Art Online just because there isn't much on the Switch that offers gameplay like this.