When Taiko no Tatsujin: Rhythm Festival was revealed, I was excited to try a new game in the long-running rhythm game series, but mostly was glad to see it get a worldwide simultaneous release. The announcement also revealed the Taiko Music Pass subscription featuring hundreds of bonus songs which was an interesting new payment option for Taiko games given how much paid DLC they get. I've spent a ton of time on Taiko no Tatsujin Drum 'n' Fun! on Switch, but enjoyed the PS Vita import game and the PS4 game as well over the years. I was curious to see how Taiko no Tatsujin: Rhythm Festival would compare to prior games, and how the subscription would be implemented at launch. For this Taiko no Tatsujin: Rhythm Festival review, I'll cover the base game content, initial thoughts on the subscription, and whether this game can fully replace the prior ones on Switch.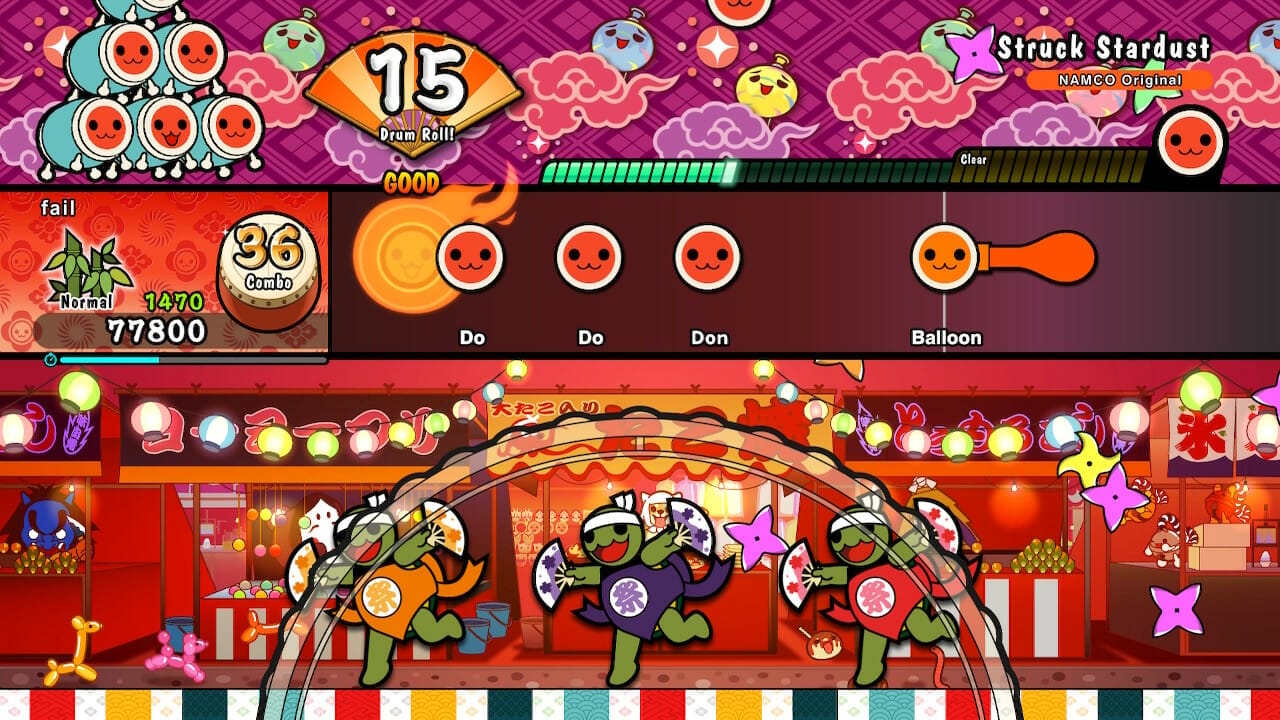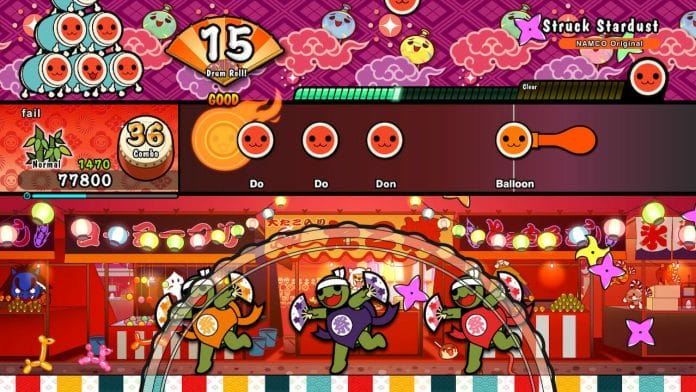 At this point, I wasn't really worried about the core gameplay in Taiko no Tatsujin: Rhythm Festival, because the last three releases on Switch have been great, but I was curious to see how Bandai Namco Entertainment would try and make this one feel fresh for those who have been playing prior entries and buying the DLC. The biggest differentiator barring the party game / mini-game changes, is the DLC model which I will get to in a bit. It also introduces new ways to play with others, and an online multiplayer mode that has worked brilliantly in my testing over the last few days.
Taiko no Tatsujin: Rhythm Festival is split up into five main modes. Taiko Land is where the two current party games are available. These include the new band concert multiplayer mode that you can play with up to four players and the Great Drum Toy War mode that is an interesting take on a versus mode in a Taiko no Tatsujin game. While these are nice additions, don't expect the same tier of party game offerings as prior games right now. Dondoko Town is where you play online across ranked and room matches. I've had no issues with matchmaking and online play so far, and was surprised at how well it worked so far on Nintendo Switch when I played docked and handheld. Online Room matches are also available in the Thunder Shrine mode.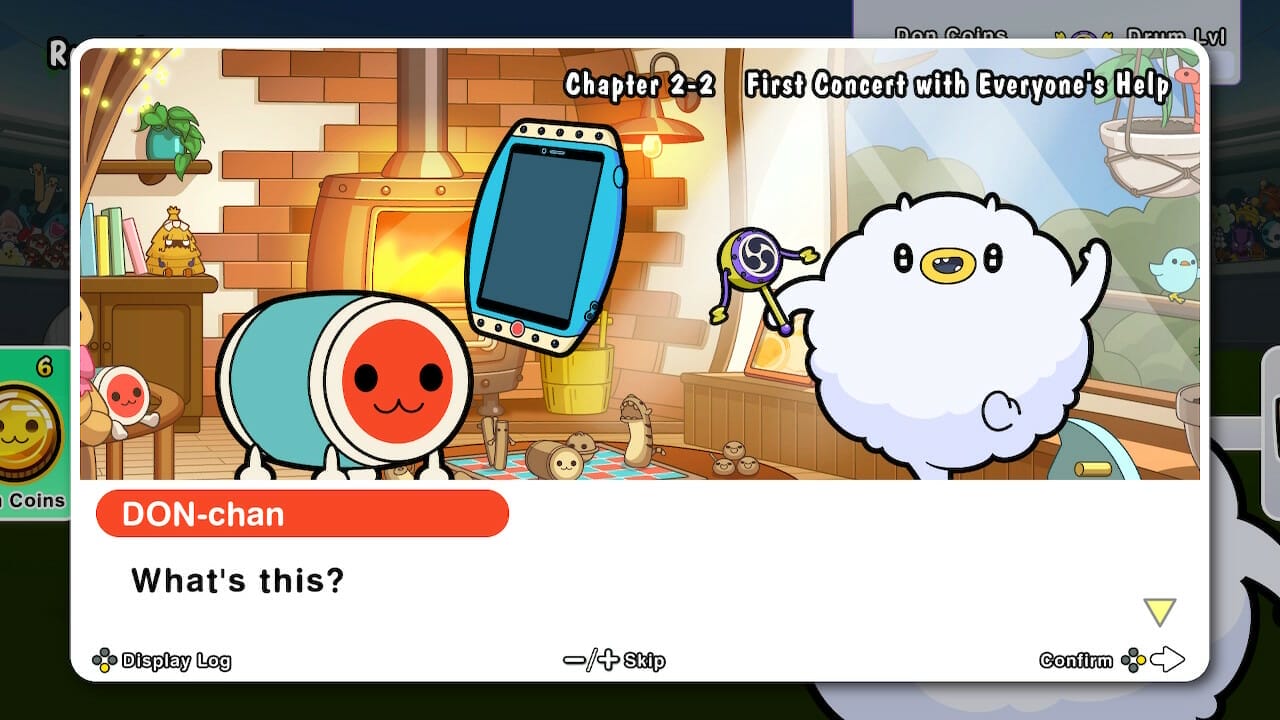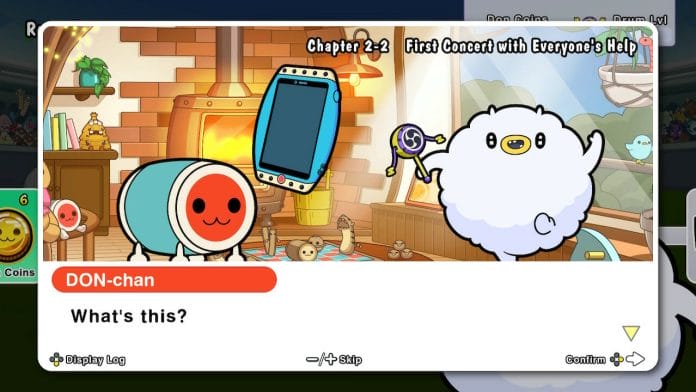 Thunder Shrine is the main mode you will spend your time in. This is where you play the rhythm game solo or with a friend locally. You can also use Improvement Support to try out parts of a song to get better as you inch towards overcoming a hard or extreme run during regular play. There are more than 70 songs included in the base game, and these are accessible by default in the library section of the Thunder Shrine. The second and third tabs in this mode are where you access the Taiko Music Pass and additional DLC. The base game includes some notable songs and regulars like A Cruel Angel's Thesis, Life Will Change, the main Katamari Damacy theme, Megalovania, Guren no Yumiya, and more.
While I got review code for the base game, I decided to try out the subscription since it is the real draw of this release for longtime fans. You can subscribe with auto-renewal on or off here in one month or three month tiers. The only downside to the Taiko Music Pass right now is how you have to manually add songs to your library and download them one by one when you subscribe. I hope a future update lets you bulk download songs.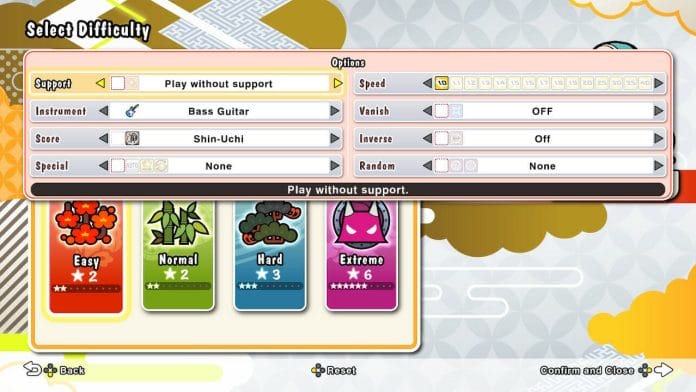 While you make progress across different modes, you slowly earn Drum Level, Don Coins, and more that all are counted towards rewards. This rewards path is a blend of a light story mode and battle pass-like path with regular rewards. These rewards range from new story chapters to coins that you can use in the final section of Taiko no Tatsujin: Rhythm Festival which is the store. The store lets you buy the usual cosmetics, but also instrument sounds to replace the default sound effects.
Visually, I've had almost no issues with Taiko no Tatsujin: Rhythm Festival. It looks and runs great, especially on the OLED screen in handheld mode where I spent time playing with touch controls. The load times are a bit long compared to Taiko no Tatsujin on Apple Arcade. The audio design outside the songs is also great here with the title song from the game being very catchy. I already owned the Taiko Drum Set by Hori through the previous game physical bundle, and it works perfectly with Taiko no Tatsujin: Rhythm Festival across modes I tried it with. If you already own one, you can just plug it into your Switch dock and play without any issues.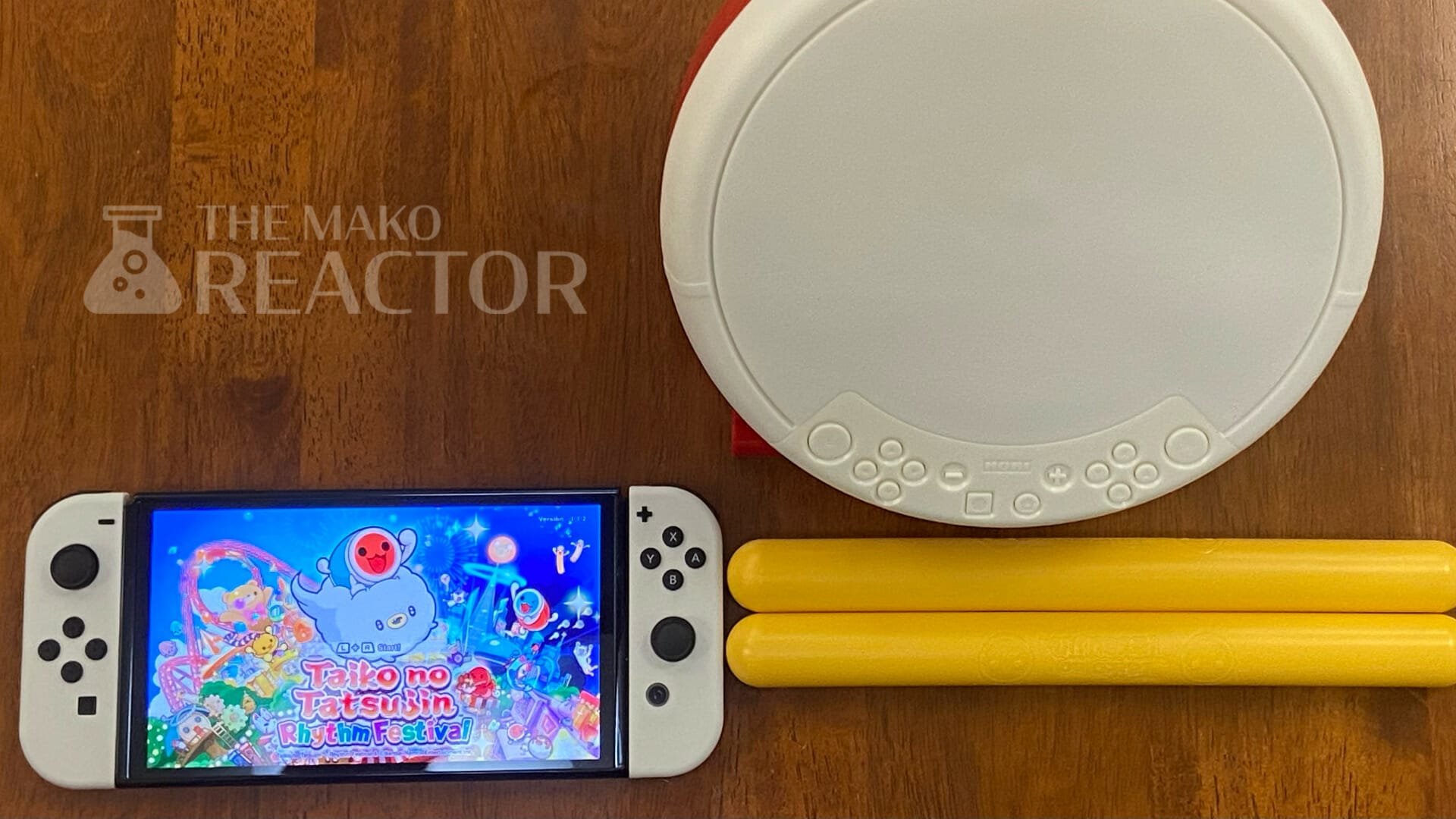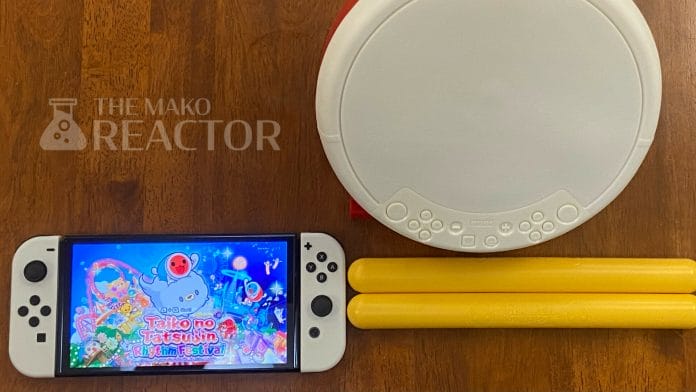 Taiko no Tatsujin: Rhythm Festival is a fantastic addition to the Switch library, and one that also serves as a great entry point for newcomers to the series with its subscription option for additional songs. Even if you just buy the base game, there's a lot to do here across the offline and online modes. While it can't fully replace Taiko no Tatsujin: Drum 'n' Fun's mini-games and robust DLC years later, it is off to a strong start. I look forward to revisiting older games as well for different songs not included here, but hope that we get better game and anime music over time.
Hopefully my Taiko no Tatsujin: Rhythm Festival review helped you decide if this is worth investing into if you're a newcomer to the world of Taiko no Tatsujin or a longtime fan of the series. I'm definitely looking forward to seeing how Taiko no Tatsujin: Rhythm Festival evolves over time because Taiko no Tatsujin: Drum 'n' Fun got tons of updates over the years. Hopefully we get some notable VTuber songs in the subscription or as paid DLC packs like Groove Coaster on Nintendo Switch alongside more Nintendo songs from other franchises like Fire Emblem and Xenoblade Chronicles.