The Pokemon Sword and Shield India price has been revealed. With a release date of November 15, you can pre-order Pokemon Sword and Shield for Rs. 4,299 apiece via Games The Shop. While other sites and stores are yet to bother listing the Nintendo Switch exclusives, they should hopefully maintain the same price range. This is a welcome change from the ridiculous Rs. 4,999 price we saw for Pokemon Let's Go Pikachu and Eevee, Super Mario Maker 2, and the soon to be released Marvel Ultimate Alliance 3.
With a Rs. 4,299 price, it puts Pokemon in the same league as Call of Duty: Modern Warfare, Death Stranding, and FIFA 20, all of which occupy the Rs. 3,999 to Rs. 4,499 range. And with most Switch owners having multiple consoles, the competitive day one price means that fans won't have to resort to the grey market, parallel imports, or digital downloads, all of which are around $60 (almost Rs. 4,200). Reason being, this is, much like Super Mario Maker 2 and Marvel Ultimate Alliance 3, an official listing with customers getting a bill and after sales support. The competitive pricing makes Pokemon Sword and Shield a day one option for the country's many Pokemon fans.
Pokemon Sword and Pokemon Shield Release Date
Pokemon Sword and Pokemon Shield for Nintendo Switch release date is November 15, 2019. Like past entries, it will be available in all regions on the same day.
Pokemon Sword and Pokemon Shield Starters
Grookey, Scorbunny, and Sobble are three Pokemon that players can choose to be their first partner. Newly discovered details for these Pokemon include the following.
Grookey
Category: Chimp Pokemon
Type: Grass
Height: 1′
Weight: 11 lbs.
Ability: Overgrow
The stick that Grookey holds, originally from the forest where groups of Grookey live, is imbued with special powers after being exposed to the energy within Grookey's body. Its green fur creates energy from sunlight. When Grookey drums with its stick near wilted flowers and leaves, they regain their colour.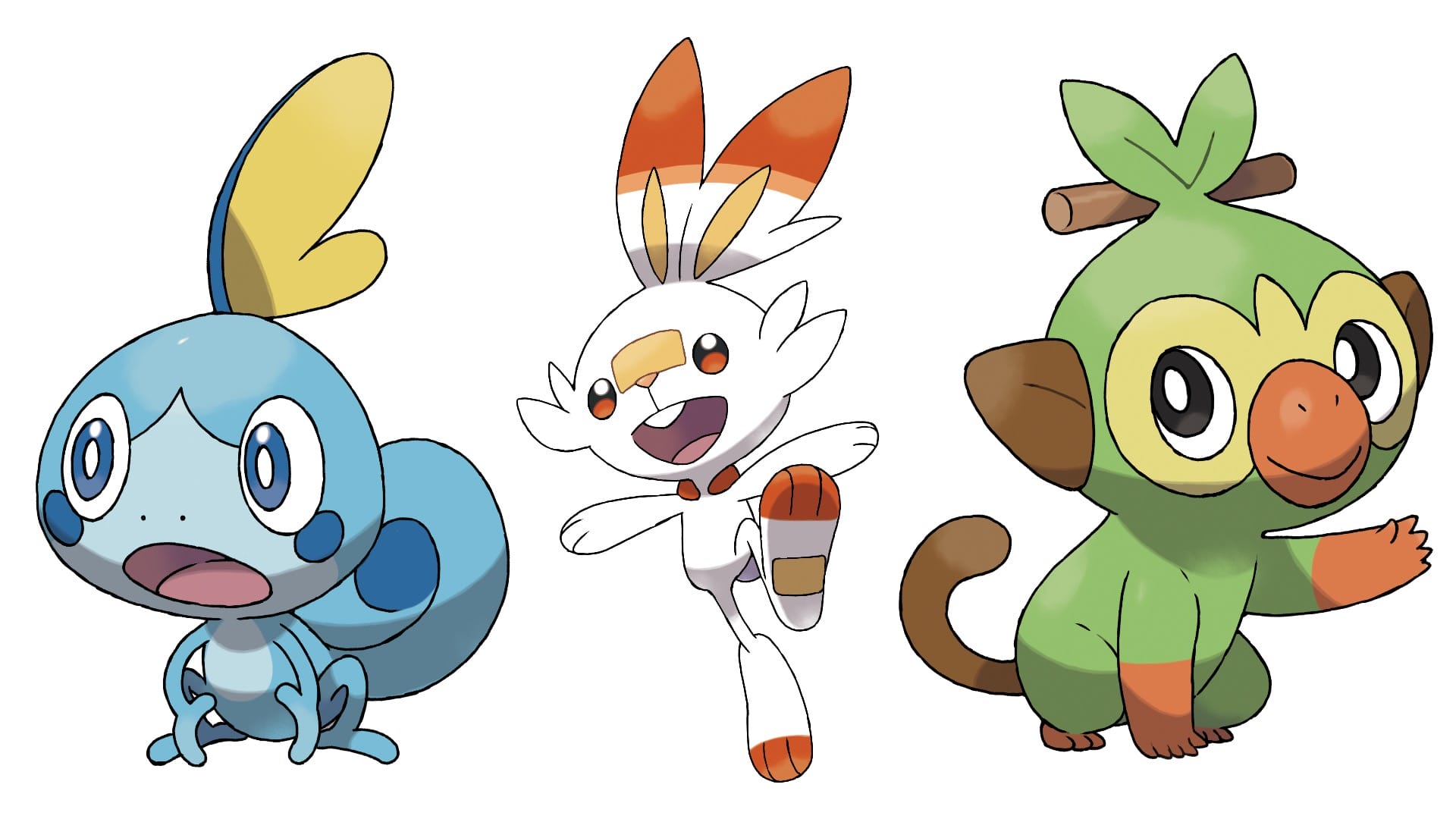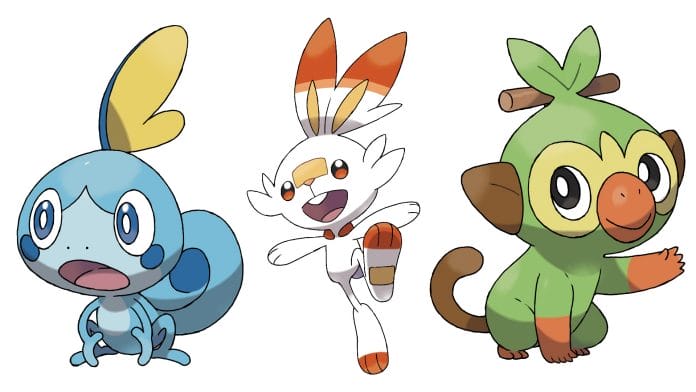 Scorbunny
Category: Rabbit Pokemon
Type: Fire
Height: 1′
Weight: 9.9 lbs.
Ability: Blaze
Scorbunny uses its powerful legs to confuse and disorient its opponents by running and jumping around them. Because the soles of its feet can become very hot, Scorbunny's kick can burn and damage opponents, too. With a sac in its chest containing viscous fire energy, Scorbunny can increase its heart rate and body temperature by running around. This awakens the true power of its fire energy and greatly increases its physical abilities.
Sobble
Category: Water Lizard Pokemon
Type: Water
Height: 1′
Weight: 8.8 lbs.
Ability: Torrent
When Sobble touches water, its body changes its pattern and color, allowing it to blend into its surroundings. A rather timid Pokemon, Sobble will secrete the water within its body like sweat and disappear into its surroundings when nervous or embarrassed. With tears that are as potent as a hundred onions, Sobble will start to bawl if it feels threatened, spreading its tears around the area and causing everyone around it to start crying uncontrollably. Sobble will then use this distraction as a chance to escape.