Back in February The Mako Reactor discovered that Microsoft would partner with Indian telecom giant Reliance Jio to bring Project xCloud to India. Project xCloud is Microsoft's game streaming service, allowing you to play console quality titles on your smartphone. At the time, some speculated that Project xCloud may be exclusive to Reliance Jio. However this is not the case.
In a recent post on the official Xbox website, Xbox boss Phil Spencer revealed that Project xCloud will be available through Xbox Game Pass. For the uninitiated, Xbox Game Pass is Microsoft's game subscription service, granting Xbox One and Windows 10 PC users access to over a 100 games.
"Later this year our cloud game streaming technology, Project xCloud, will come to Game Pass—so you and your friends can stream and play the games you love together on your devices," Spencer's post reads.
Several sources familiar with Microsoft's plans speaking to us on the condition of anonymity have confirmed that there were no plans to make Project xCloud exclusive to Jio to begin with. They claim that the Redmond-based company firmly believes that if it wants Project xCloud to be a mass product for those without access to an Xbox One, Xbox Series X, or gaming PC, it would need to be on every possible telco.
This would suggest that Project xCloud won't be exclusive to Reliance Jio in the way an app like JioTV is, which requires a Jio phone number to use (barring some unsanctioned, possibly illegal workarounds). Assuming Microsoft follows the same strategy for Xbox Series X, it may not be exclusive to Amazon India, a stark contrast to its Xbox One launch which saw it limited to Amazon India for the first year, a move that proved fatal for the company's efforts in the country.
We reached out to Microsoft and Reliance Jio to clarify this and will update this story if we hear from either company. Perhaps one of Microsoft's upcoming Xbox 20/20 episodes would provide more information on its Project xCloud plans for India.
Previously, we speculated that a deal with Jio would bolster Microsoft's chances in India thanks to the former's 380 million subscribers that could prove as a fertile testing ground for Project xCloud.
Other interesting details from Spencer's post include an uptick in engagement as well as a growing user base for Xbox Game Pass.
"Since March, Xbox Game Pass members have added over 23 million friends on Xbox Live, which is a 70 percent growth in friendship rate," Spencer's post reads. "Game Pass members are also playing twice as much and engaging in more multiplayer gaming, which has increased by 130 percent."
While Microsoft did not divulge the country-wide details for Xbox Game Pass usage, an accompanying infographic stated Asia's increase in Xbox Game Pass multiplayer gaming was 49 percent. The company confirmed to The Mako Reactor that this statistic includes India. Unlike other companies with interests in gaming, Microsoft considers India as a part of its Asia market strategy versus Sony and Ubisoft that considers the country a part of its Middle East and Africa efforts.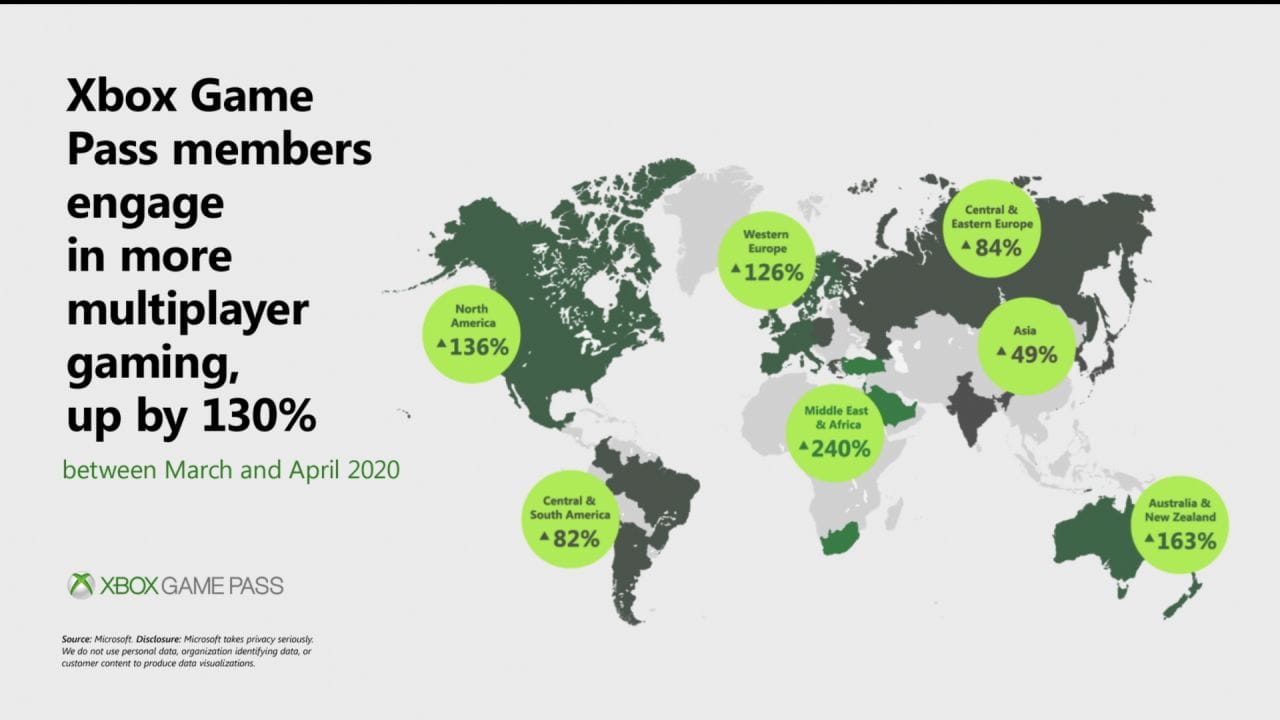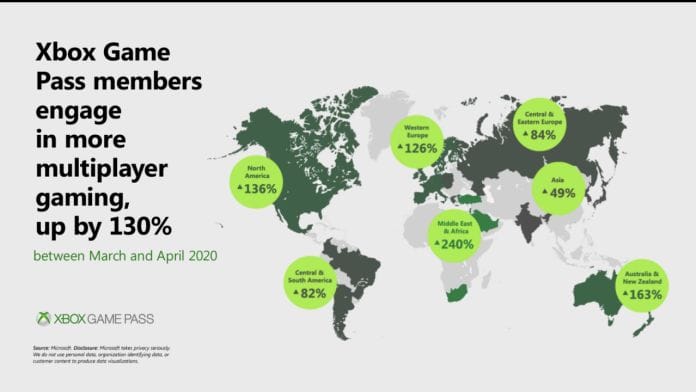 Will Reliance Jio Android gaming set top box play Project xCloud games?
While Jio may not be hosting the service exclusively, we won't be surprised to see Reliance offer special pricing or promotions for its users or even integrating it in its smartphones or Android set top boxes (yes there appear to be multiple versions, more on that below) to ensure engagement and usage of xCloud is higher on Jio versus other telcos when Project xCloud eventually launches.
At Reliance's last AGM most of the Indian media simply assumed Project xCloud was a part of the deal due to a questionable showing of Reliance's own "cloud gaming" tech running off an "Android set top box" when it appeared to be FIFA 19 with Xbox controller button prompts. Such a device or service has yet to see the light of day.
Since then, sources in the supply chain speaking to The Mako Reactor on condition of anonymity state that two versions of the Jio set top box are in development (neither to be confused with the already released Jio Fiber Set Top Box). Both are powered by Android and have the ability to play games with the latter being able to output recent Android titles in HD. It is unclear however, if both will be launched simultaneously or if both will even make it to end-users as Jio is yet to decide on its strategy for them.
Back in 2016, Nvidia was working with Jio to bring its Shield Android console to market as well as GeForce Now. Multiple sources familiar with the matter have stated this is no longer the case as discussions between the companies had fallen through at the time due to pricing concerns.
Bringing xCloud to these devices combined with potential big Facebook ad push what with the social media giant as well as US-based equity firm Silver Lake investing heavily into Jio could see Reliance position its set top boxes as the all-in-one living room device for Indian households complete with games and apps like JioTV, JioMart, JioChat, and its own JioPay payment service.
Though more than Jio, it would help Microsoft's chances in India tremendously. The Xbox One hasn't sold well in India and judging by the specs on the Xbox Series X, it's unlikely we'll see a better price for that console.
If implemented correctly with the right pricing and games, it could very well change how gaming is perceived in India overnight. It won't be easy though. At the moment, xCloud data usage is about 700MB for 15 minutes of gaming in our testing, managing costs and bandwidth options for users will be a massive challenge. One that's further compounded when you consider the scale at which Reliance Jio tends to operate at.
This aside, there are other concerns like providing consistent Internet connectivity as well as seamless payment options. And that's before considering that Sony may launch PS Now before xCloud or Google's own plans for a Stadia launch in India as well as the ongoing coronavirus pandemic that has limited consumer's ability to spend. One thing is for certain, the games business in India is set to be busier than usual.