After using the Xbox Series X for a little over a month and a half, Microsoft's most powerful console yet is perhaps its best ever. This is inspite of a so so unboxing and far from satisfactory user experience thanks to an all too predictable dashboard. It's far from perfect but there are still more than enough reasons to consider buying the Xbox Series X as long as you can find one.
Xbox Series X design and controller
First up, the console itself is easy on the eyes. It lacks the bizarre fins of the PS5 or the DJ turntable vibes of the Xbox Series S, opting for a look that's reminiscent of Silverstone's early small form factor PC cases such as the FT03-Mini. It's unassuming industrial design makes it right at home in most entertainment set ups regardless of your preference for vertical or horizontal console orientation.
Though the large holes up top make it a potential dust magnet, they cover a fan that exhausts air the only evidence of this is a cool quiet breeze if you put your hand over it during gameplay.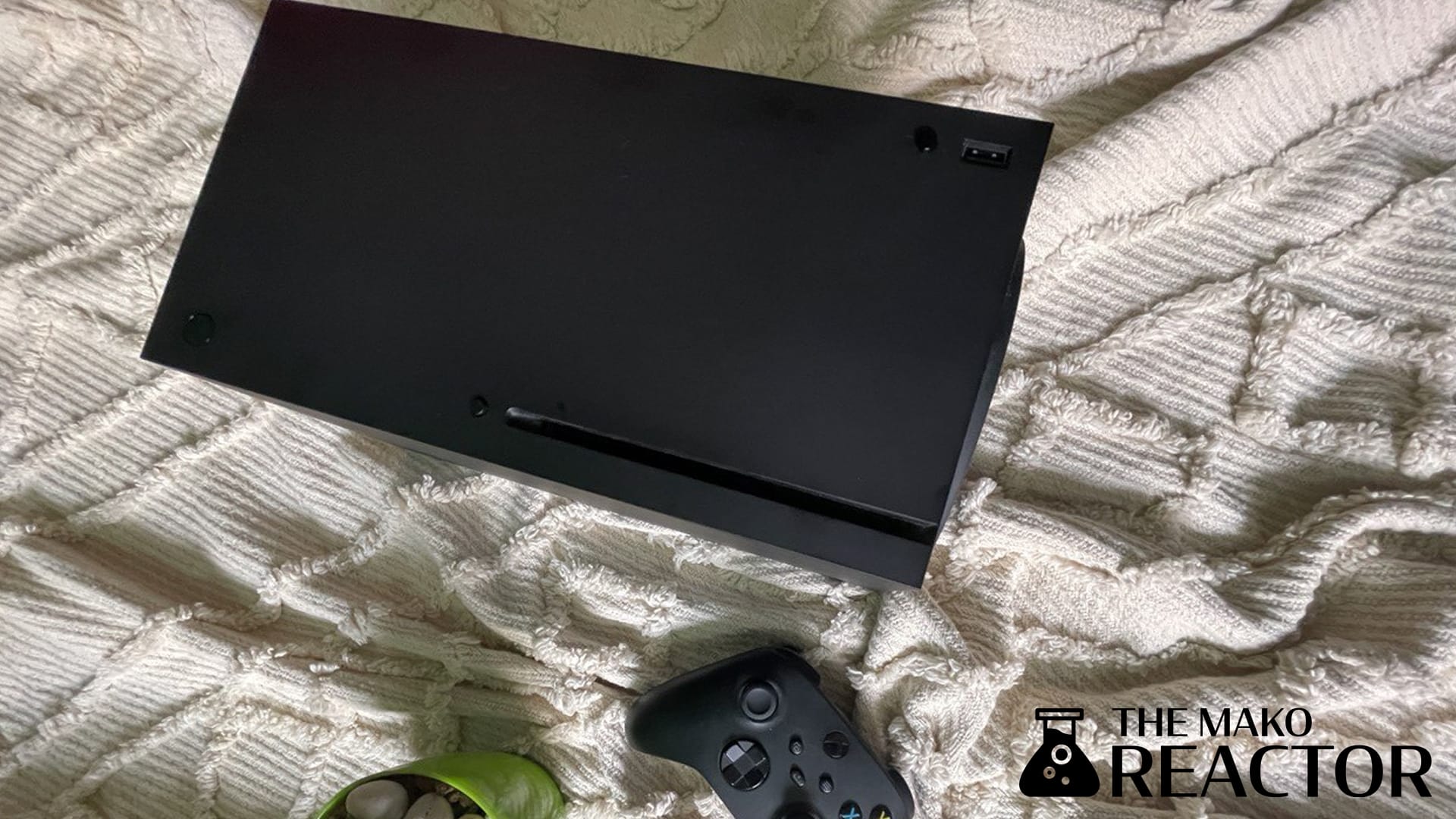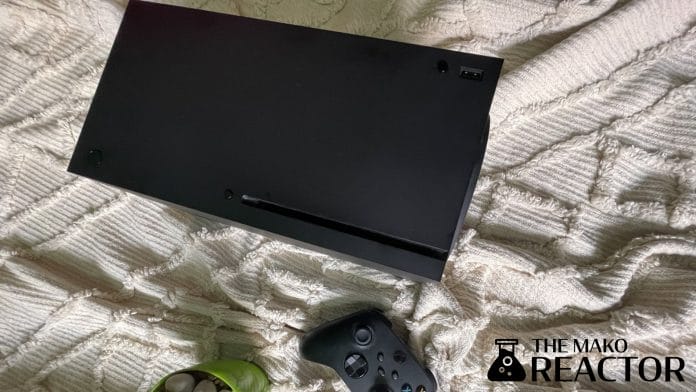 The matte black finish, first seen on the Xbox One X should hold up well over time. Though it's easier to scratch this time around as we noticed while trying to plug in a USB cable — miss the port by a few millimetres and you'll have a minor scrape on your brand new Xbox.
This aside, it is easy to maintain. When dust did build up, there was nothing a wipe down with a dry cloth didn't fix. This built to last, easy to use design applies to the Xbox Series X controller it ships with; its reinforced grips and sturdy analogue sticks coupled with a new and improved d-pad make the best Xbox controller ever even better. Thankfully, Microsoft has also added a share button for screenshots and videos that surprisingly only works in-game and doesn't let you capture anything on the dashboard like on PS4 and Nintendo Switch.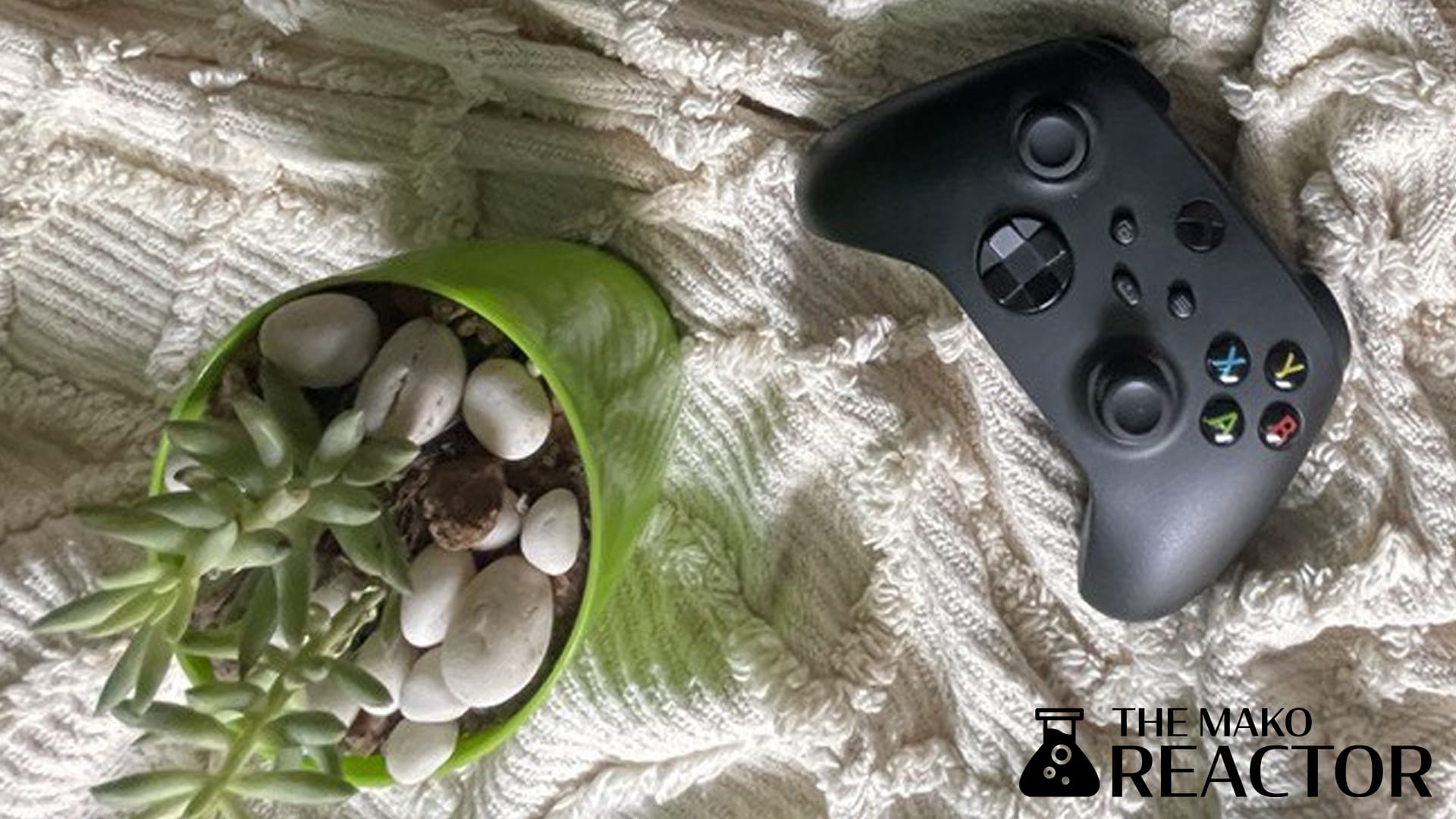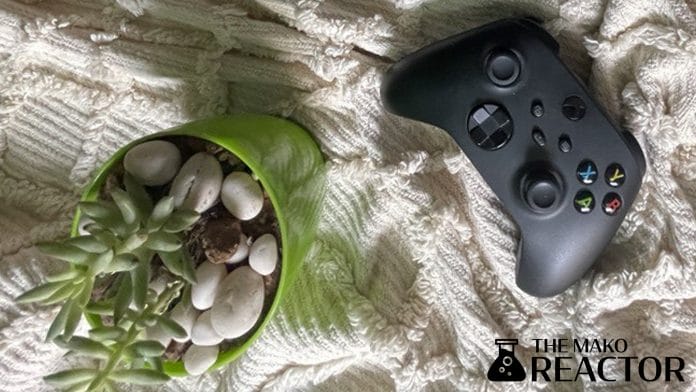 Xbox Series X OS and dashboard
While we've gone through the Xbox Series X dashboard in depth previously, it's perplexing how basic features are still absent such as being able to activate the Xbox Series X offline, view patch notes on the console, take a screenshot of the dashboard, store more than one Wi-Fi password at a time, transfer gameplay videos and pictures when your console is offline, and an overall lack of finesse that makes the PS4's UI seem cutting edge.
The single concession half-hearted concession Microsoft continues to make is allowing you to record your gaming moments on an external hard drive or pen drive that has at least 256GB capacity directly as you play. Granted full-time streamers have dedicated hardware to deal with such things but the more casual folk are locked into sharing via One Drive or Xbox Live or remember to plug in a hard drive before gaming. It's not as frictionless a solution as it should be.
Sure these issues existed on the Xbox One, Xbox One S, and Xbox One X as well, but they shouldn't carry over to the new generation of Xbox hardware.
There's an over reliance on the Xbox App for Android and iOS as well, you'll need it if you want to install games to the Xbox Series X without paying for them — great if you bought a game on disc and want to be ready to go the moment it shows up or if you simply have a would be digital purchase patched with all necessary updates before ponying down your hard-earned cash. Without the Xbox App you won't be able to make use of this feature at all.
That said, the Xbox Series X menus and UI is a lag-free versus what it was on original Xbox One or One S but makes us wonder why Microsoft decided to be so unambitious with so much power under the hood.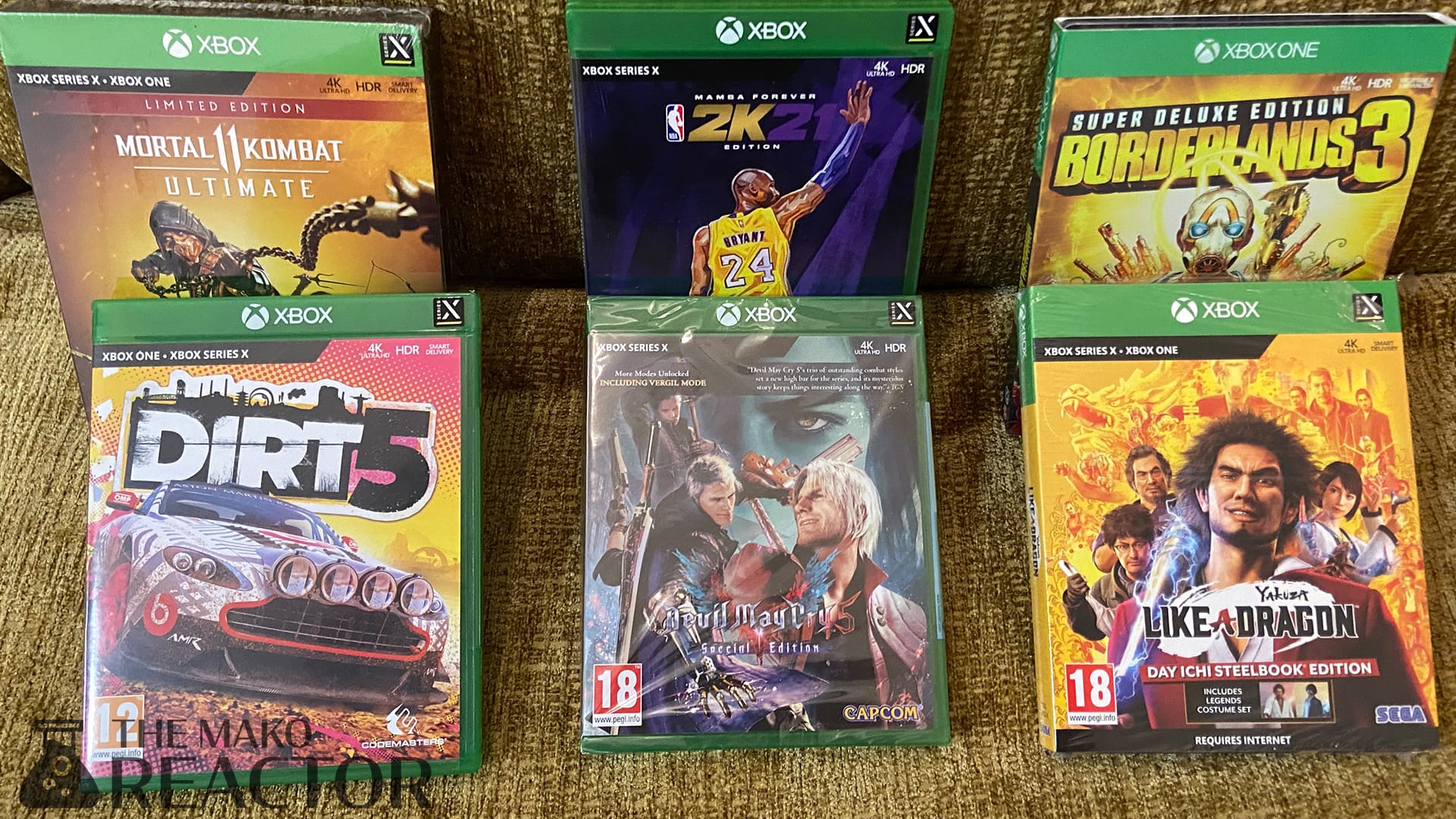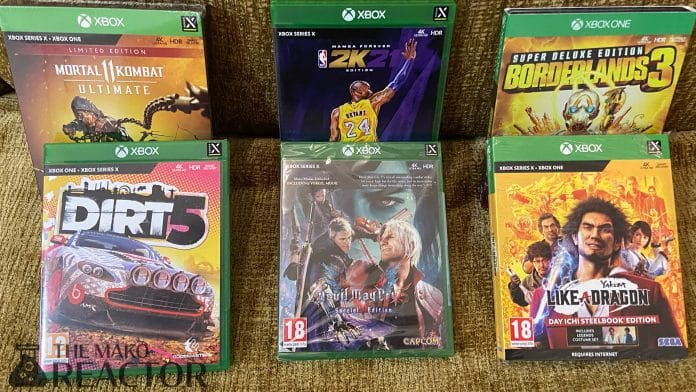 Xbox Series X games
As for the games themselves, this is where the Xbox Series X shines. Be it first-party launch titles like Gears Tactics or multi-platform masterpieces such as Yakuza Like a Dragon, the Xbox Series X ran most games well. Here's a brief run down of what we experienced.
Assassin's Creed Valhalla: Ubisoft's open-world epic had a rough launch on the Xbox Series X with visible screen tearing and the odd frame rate drop being prevalent early on. However the latest update fixed all our concerns. We preferred the Performance mode that allows for 60fps over Quality mode which prioritises visuals. The end result is a stunning game that runs smoothly even in its busiest moments such as duelling with multiple enemies at once. While we're nowhere close to getting to the end of Eivor's grand adventure, the Series X version of Assassin's Creed Valhalla is the best way to play the game if you don't have a high-end PC.
Cyberpunk 2077: After 50-odd hours, a plethora of bugs, and two crashes to dashboard, Cyberpunk 2077 is the posterchild for mismanagement in game development as you would have heard by now ad nauseam. After multiple patches, latest being version 1.06 at the time of writing this, it's still not in any shape it should have been for launch. Through our playthrough we were met with a litany of issues like crashing to and sticking in cars, being unable to draw our weapons in a fire fight, the quick hacks interface disappearing, glitched out mission markers, and entire quest lines being inaccessible due to moving one pixel in what Cyberpunk 2077 deems to be the wrong direction. Like Assassin's Creed Valhalla you can choose between game modes that prioritise frame rate or resolution. Though we'd recommend you go with another option: don't play this game even if you have an Xbox Series X until CD Projekt Red actually fixes all it's issues.
Control: quite possibly one of the best games this generation, Control on the Xbox Series X has the fast load times and smooth frame rate you'd expect on next-gen hardware. It also has some of the same annoyances like lag when you go in and out of its menus. Checking your weapons or even the map to know where to go next introduces unnecessary slow down. Sure this is not the Ultimate Edition of game that promises a true next-gen upgrade, but it feels like publisher 505 purposely knee-capped Control to force users to buy that version instead.
Dead or Alive 6: Dead or Alive 6 from Team Ninja and Koei Tecmo has been a great fighting game on Xbox One X. At launch, it included an option to play at 4K with an uncapped frame rate and this was pretty useless on Xbox One X given that the performance was too variable to be enjoyed in a fighting game environment. Fast forward to the Xbox Series X and Dead or Alive 6 runs at 4K 60fps in that same mode thanks to backward compatibility and it is easily the best way to play Dead or Alive 6 now. Older games with uncapped frame rates benefit a lot on Xbox Series X backward compatibility but going from a frame rate in the mid 30s to locked 60 is great.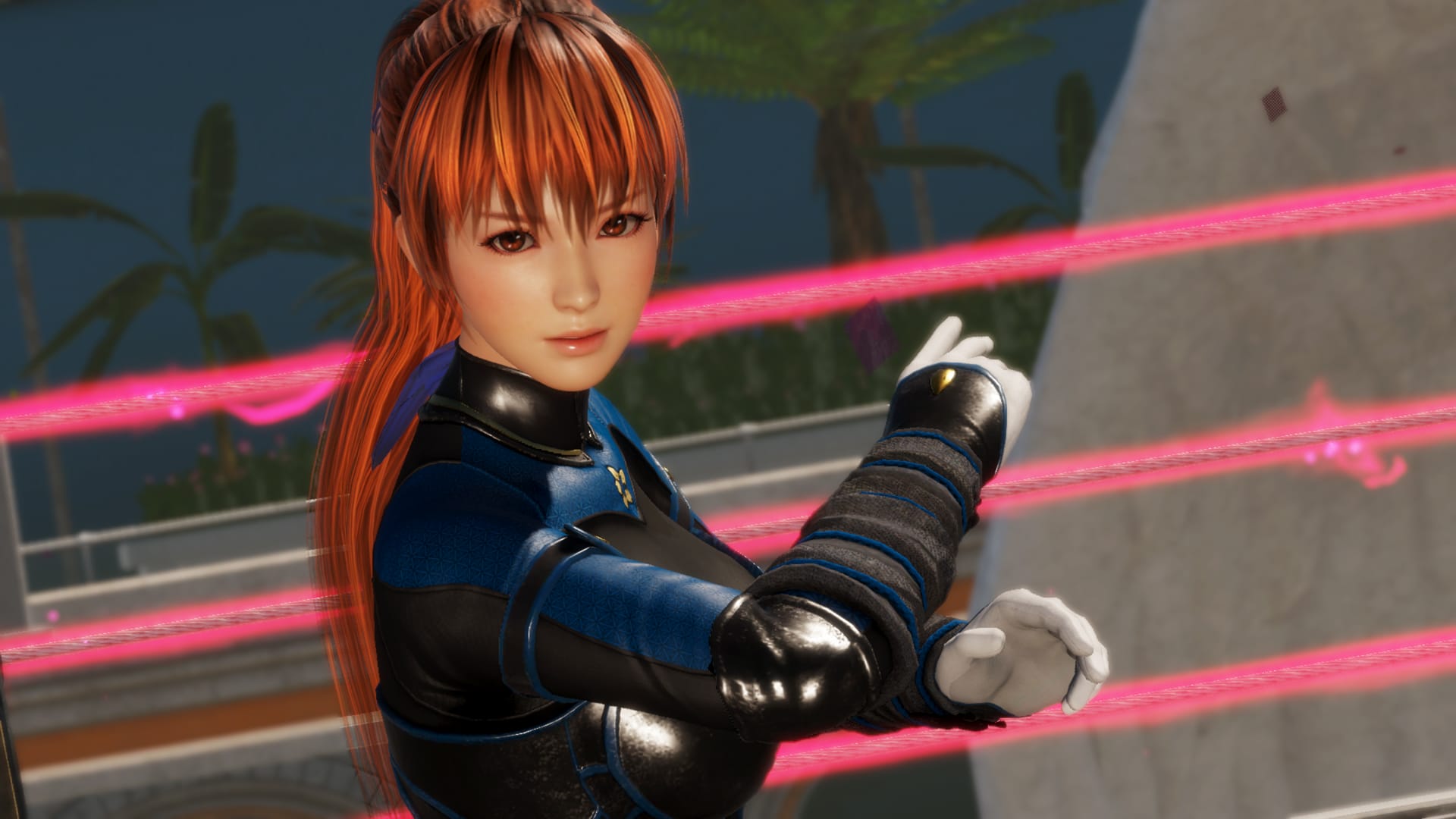 Dirt 5: Dirt 5 has been one of Microsoft's showcase games for the Xbox Series X|S consoles with multiple visual options including an option to run at 120fps. Having tried out Dirt 5 on Xbox One X and Xbox Series X, the upgrades are evident even when played on a 1080p display. Dirt 5 looks and feels excellent on Xbox Series X and mostly just feels a bit lackluster on Xbox One X. Codemasters Cheshire had a few issues with the game on Xbox Series X compared to PS5 in a few updates but Dirt 5 is in a very good place now on Xbox consoles. It even supports Xbox Smart Delivery which ensures your save data is ready for you across generations unlike PS4 and PS5 where all progress doesn't carry over. Dirt 5 is a stylish arcade racing game and while it doesn't push the envelope much for realistic visuals, it has been a brilliant launch game for the next-generation of consoles with its varied races, customisation options, and great soundtrack.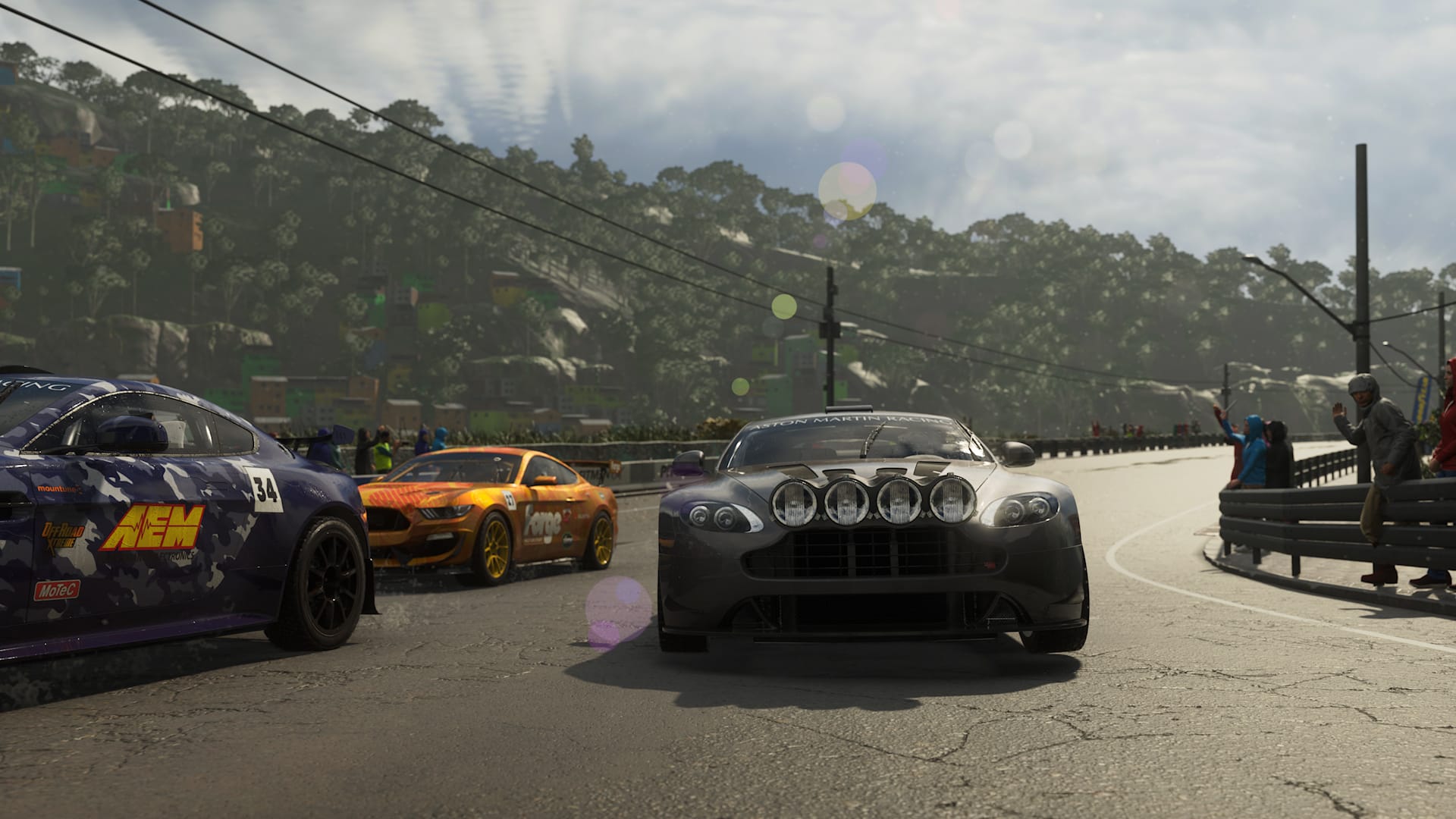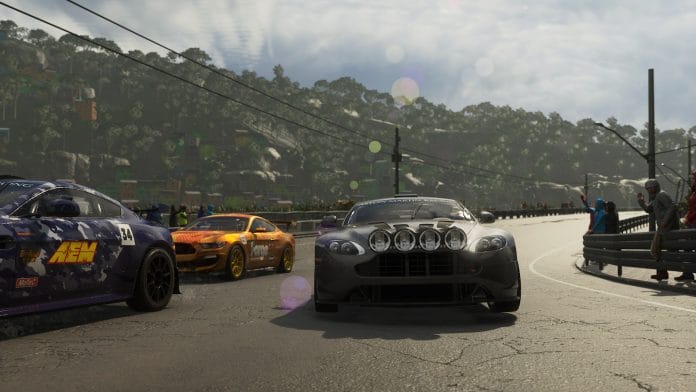 Destiny 2: Bungie's always-online shooter is ridiculously well-optimised on PC and on the Xbox Series X, it's just as good. Everything from lightning quick load times to gorgeous high-resolution textures make their way to Destiny 2 on Xbox Series X. Throw in an adjustable FOV slider and it's pretty obvious that the studio that birthed Halo isn't interested in playing platform favourites. This is quite possibly the best place to play Destiny 2 if you don't want to deal with the complexity involved with gaming on a PC.
Devil May Cry 5 Special Edition: Capcom brings Devil May Cry 5 Special Edition to the Xbox Series X with four modes to choose from. These include Normal (3840×2160), High Frame Rate (3840×2160 with image reconstruction for 100fps), Ray Tracing Performance Mode (1920×1080 with all ray-tracing effects on), Ray Tracing Quality Mode (3840×2160 with image reconstruction and all ray-tracing effects on). Of these, Normal and Ray Tracing Performance Mode felt the best at delivering a consistent and smooth frame rate, crucial in a game like Devil May Cry 5 Special Edition that focus on non-stop action. You can't go wrong with Capcom's first next-gen release.
Forza Horizon 4: While Forza Horizon 3 on Xbox One X didn't offer a higher frame rate mode compared to Xbox One, it looked a lot better on the system. For Forza Horizon 4, Playground Games allowed Xbox One X players to choose between a 60fps target and a 30fps target with higher resolution. For Xbox Series X, Forza Horizon 4 has been updated by Panic Button who worked on the recently released Doom Eternal for Nintendo Switch. Forza Horizon 4 on Xbox Series X offers no option for frame rate or higher quality visuals. The end result is a game that runs at 4K 60fps albeit with some cutbacks. While you would expect the 4K 30fps mode of Xbox One X to run at 60fps here, the game actually uses a lot of the visual settings of the 1080p 60fps mode on Xbox One X but runs at a native 4K 60fps on Xbox Series X. Forza Horizon 4 is one of the best racing games of the generation so it is a bit disappointing to see an upgrade that isn't actually upgraded over last-generation in every way. Hopefully this can be fixed in future patches. One big improvement with the update however is the load times which are much faster on Xbox Series X.
Immortals Fenyx Rising: heavily inspired by Breath of the Wild's game design with an art style cribbed from Pixar's greatest hits, Immortals manages to carve out its own identity thanks to its strong writing and game world that's ripe for exploration. It's no slouch in the technical department either, having the option to prioritise 60fps gameplay or stick to higher quality visuals. The Greek mythology-filled world looks great across both modes.
Monster Hunter World Iceborne: Monster Hunter World: Iceborne is notorious for awful load times on consoles and variable performance in every visual mode on PS4 Pro and Xbox One X. On Xbox Series X, Monster Hunter World: Iceborne almost feels like a remaster with super-fast load times and a much smoother performance even in the high resolution option. Barring the load times and performance improvements, there isn't anything that really stands out in Monster Hunter World: Iceborne but if you play the game regularly, you know how important those two aspects are. In fact Monster Hunter World: Iceborne is probably the best reason to upgrade to an Xbox Series X if you play it often and are still making your way through the plethora of event quests and content the game has to offer.
Mortal Kombat 11 Ultimate: Mortal Kombat 11 is a gorgeous fighting game that has looked excellent across most consoles since launch. For PS5 and Xbox Series X, most people were hoping for the improvements seen in the PC version to finally be available to consoles but the final game is a mixed bag. It is a definite upgrade over PS4 Pro and Xbox One X thanks to faster load times and visuals during gameplay, but it still runs at 30fps for the Krypt, Krushing Blows, and more. While cut-scenes at 30fps are expected, it is disappointing to see Netherrealm not bring the areas the game runs at 60fps on PC to consoles in some form. If it has to come at the cost of image quality, an option to change this would've been welcome. Thankfully, Mortal Kombat 11 Ultimate and Mortal Kombat 11 on Xbox Series X is a free upgrade for existing owners and also priced very well at retail in India.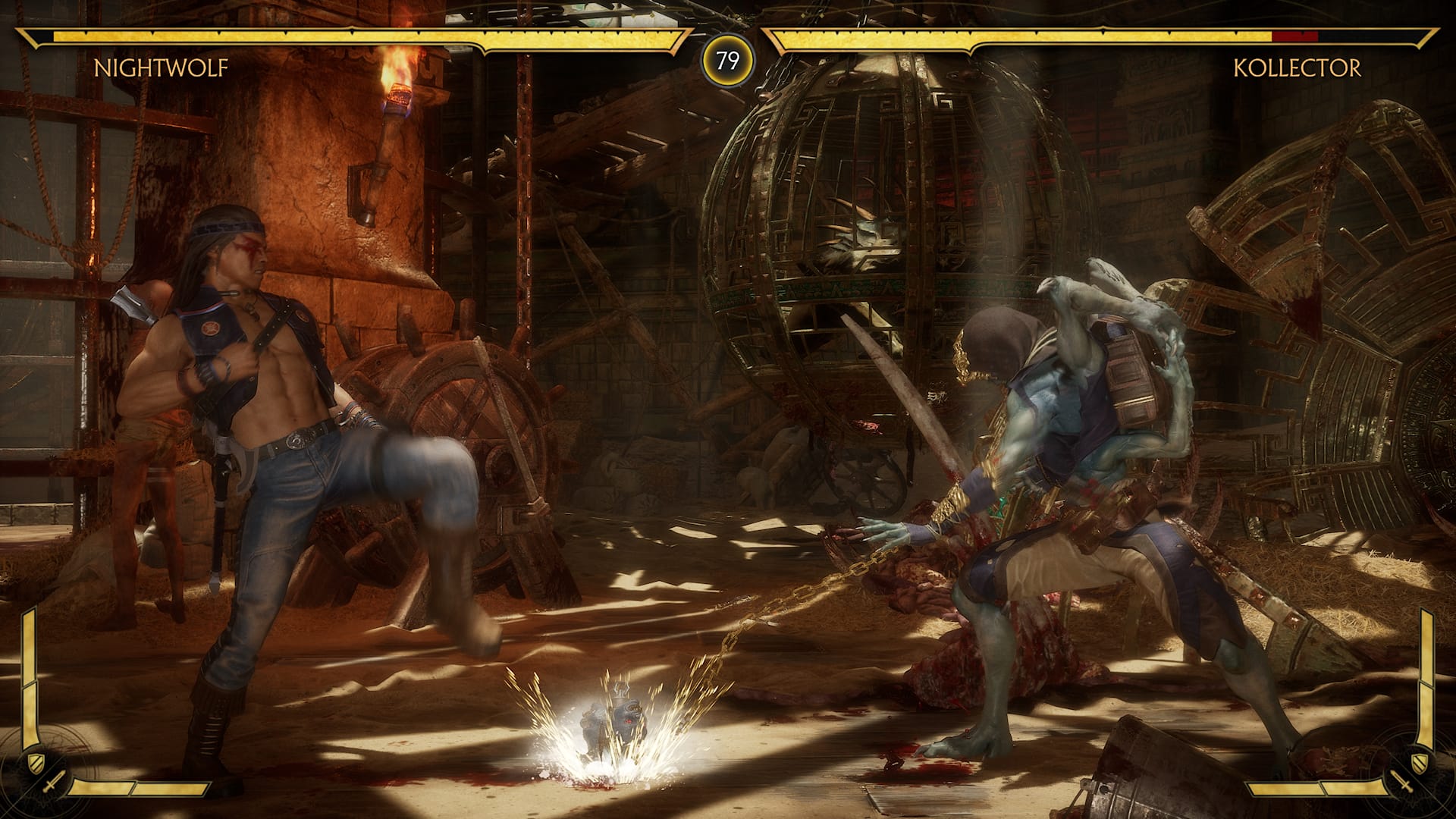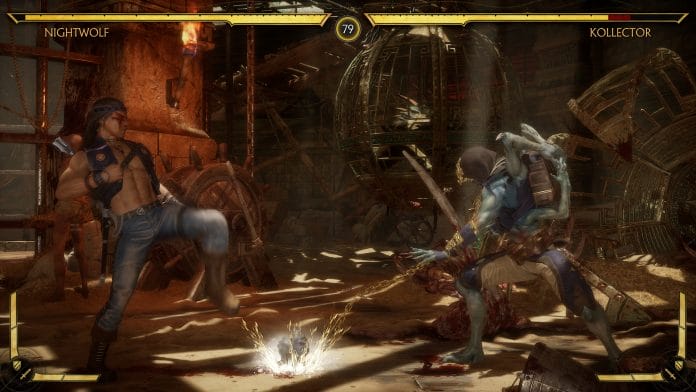 NBA 2K21 Next Gen: NBA 2K21 was the first game to be revealed with a $70 price tag for next-generation consoles. Sony and 2K showcased the game at the PS5 games event and having played both the current-generation version of NBA 2K21 and NBA 2K21 Next Gen on Xbox Series X, it is evident why there isn't just a patch to upgrade the older game. NBA 2K21 Next Gen is a big leap in image quality, lighting, and performance. NBA 2K21's long load times are almost completely eliminated which makes for a much better experience overall. Sports games usually end up being good showcases for generational leaps and while NBA 2K21 Next Gen on Xbox Series X isn't as big a jump compared to Xbox One X as NBA 2K14 was back in 2013, it is well worth getting if you enjoy the NBA 2K games. NBA 2K21 on PS4 or Xbox One on the other hand, isn't worth it and you're better off waiting to be able to play NBA 2K21 Next Gen.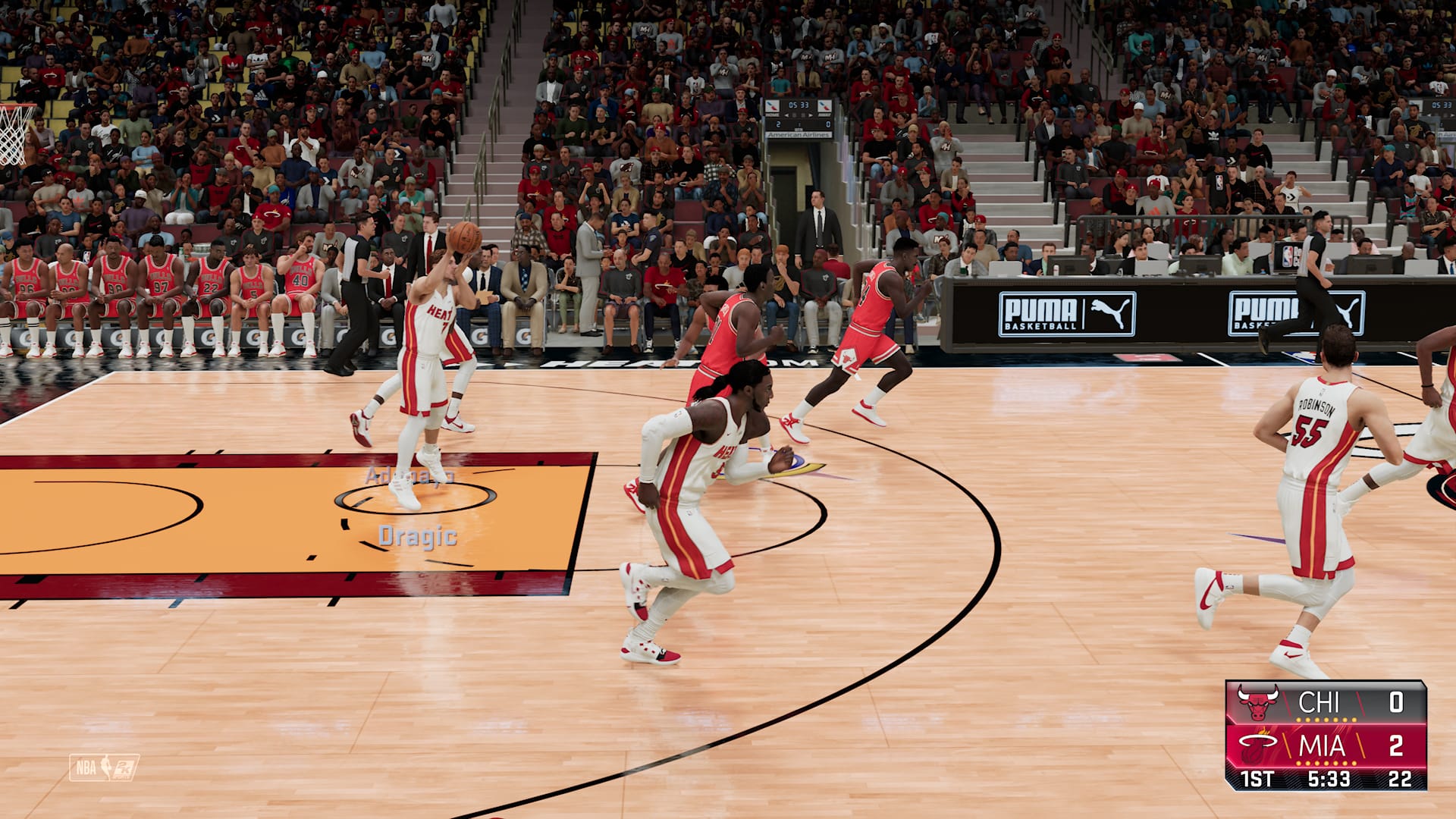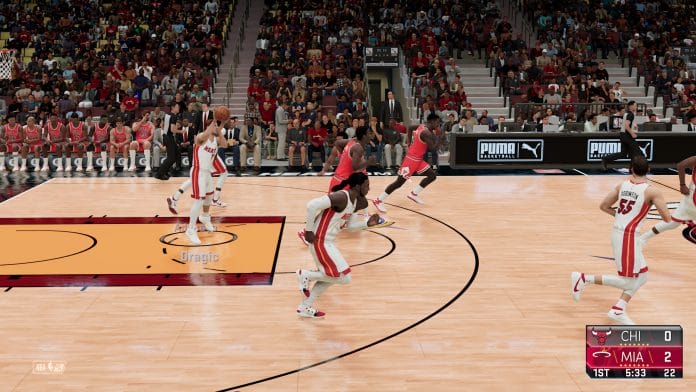 Yakuza: Like a Dragon: Sega surprised long-time Yakuza fans by inking a deal with Microsoft for this entry in a series that's synonymous with PlayStation akin to Final Fantasy and Metal Gear Solid resulting in the PS5 version delayed to March 2021. Thankfully, Yakuza: Like a Dragon is right at home on the Xbox Series X. There are options to choose between performance and image quality modes, with us preferring the latter. It runs on par with its PC counterpart with smooth, responsive gameplay that extends to its busiest, most extravagant moments such as over the top summons and crazy boss fights. The fact that its mini-games like karaoke are essentially latency-free on Xbox Series X make it all the better.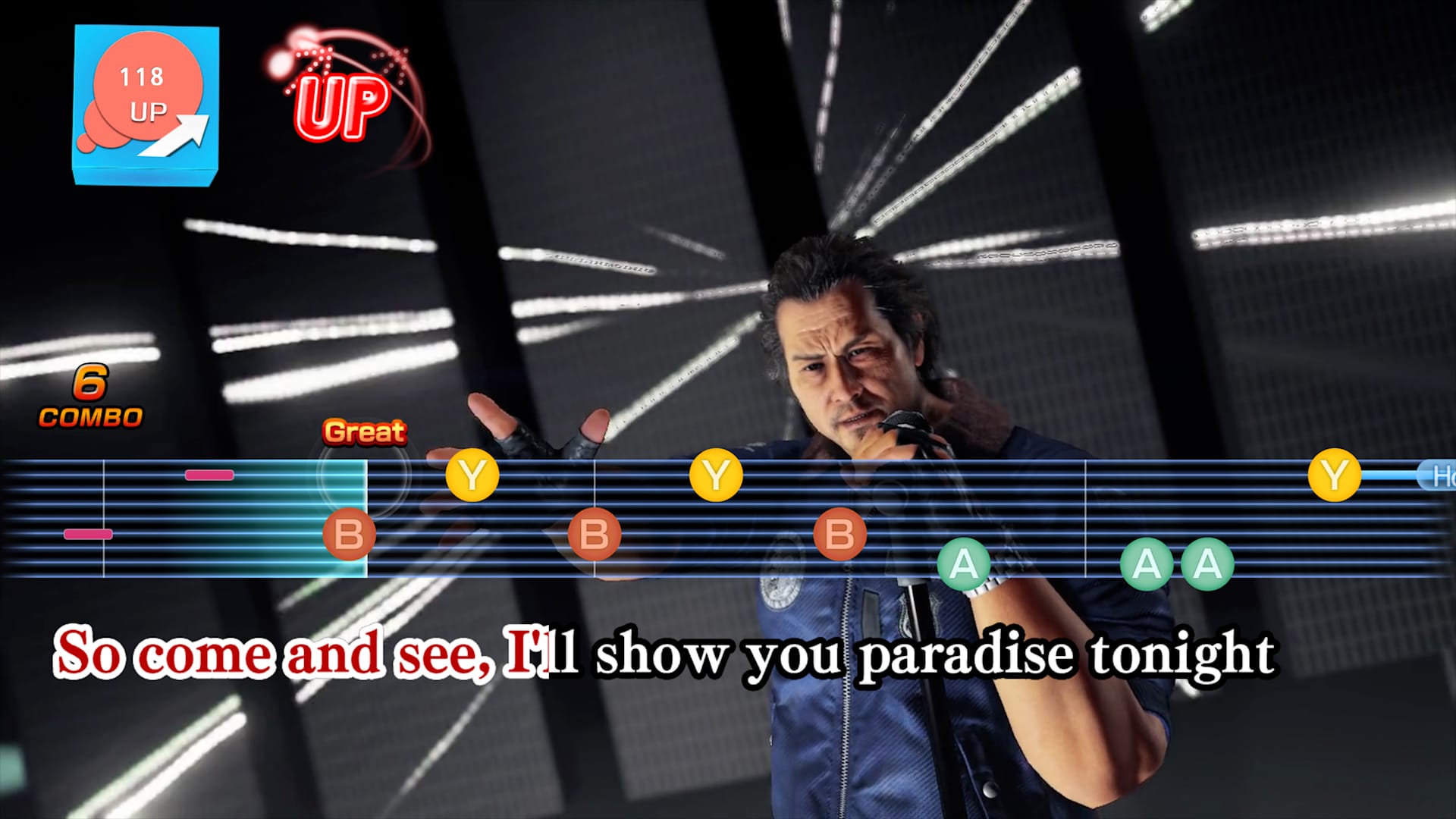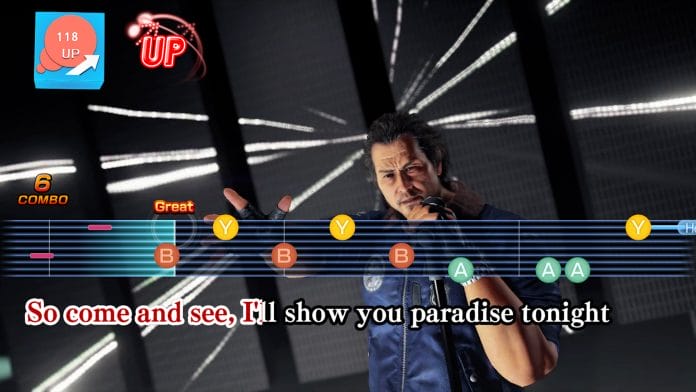 Watch Dogs Legion: Ubisoft's open-world hack 'em up is doesn't have any options to allow you to customise your experience in terms of opting for a higher frame rate over resolution and vice versa. Instead, the Xbox Series X gets ray tracing, better textures, and sharper effects versus the Xbox One X version. These add up to make a game that looks a whole lot better than its last generation counterparts with slick reflections and detailed rain and fog along with a better looking vision of dystopian London. However the 30fps frame rate cap and load times of around 27 seconds suggest its not making full use of the Xbox Series X's horsepower. Maybe the next patch proves us wrong.
Xbox Series X download sizes and games
When the Xbox One X launched, Microsoft's download system was a mess, forcing us download some games all over again instead of simply obtaining their Xbox One X updates for 4K, HDR, and smoother frame rates. That changed with time, reducing game download sizes and this continues to be the case with Xbox Series X. Thankfully, no game has hit triple digit gigabyte download status yet. Unless you count Call of Duty Black Ops Cold War and NBA 2K21 Next Gen of course.
Nevertheless in our first 50 days of use, our data consumption has been on the higher side according to the bandwidth usage counter present in the Xbox Series X's network settings. From November 10 to November 30 we used 1.32TB and from November 30 to December 30 we've used 983.91GB. This was for downloading games and updates as well as uploading around 20GB of gameplay footage and screenshots to One Drive. The latest Assassin's Creed Valhalla update was around 6.3GB while Cyberpunk 2077's was 15.35GB. And although the Gears 5 Xbox Series X patch was roughly 77GB, grabbing the Hivebusters DLC is around another 20GB.
Suffice to say if you don't have a decent Internet connection (ours is a 50Mbps line) you're probably going to have a tough time playing Xbox Series X games at their best considering even retail releases that are Xbox Smart Delivery enabled, require large downloads for Xbox Series X.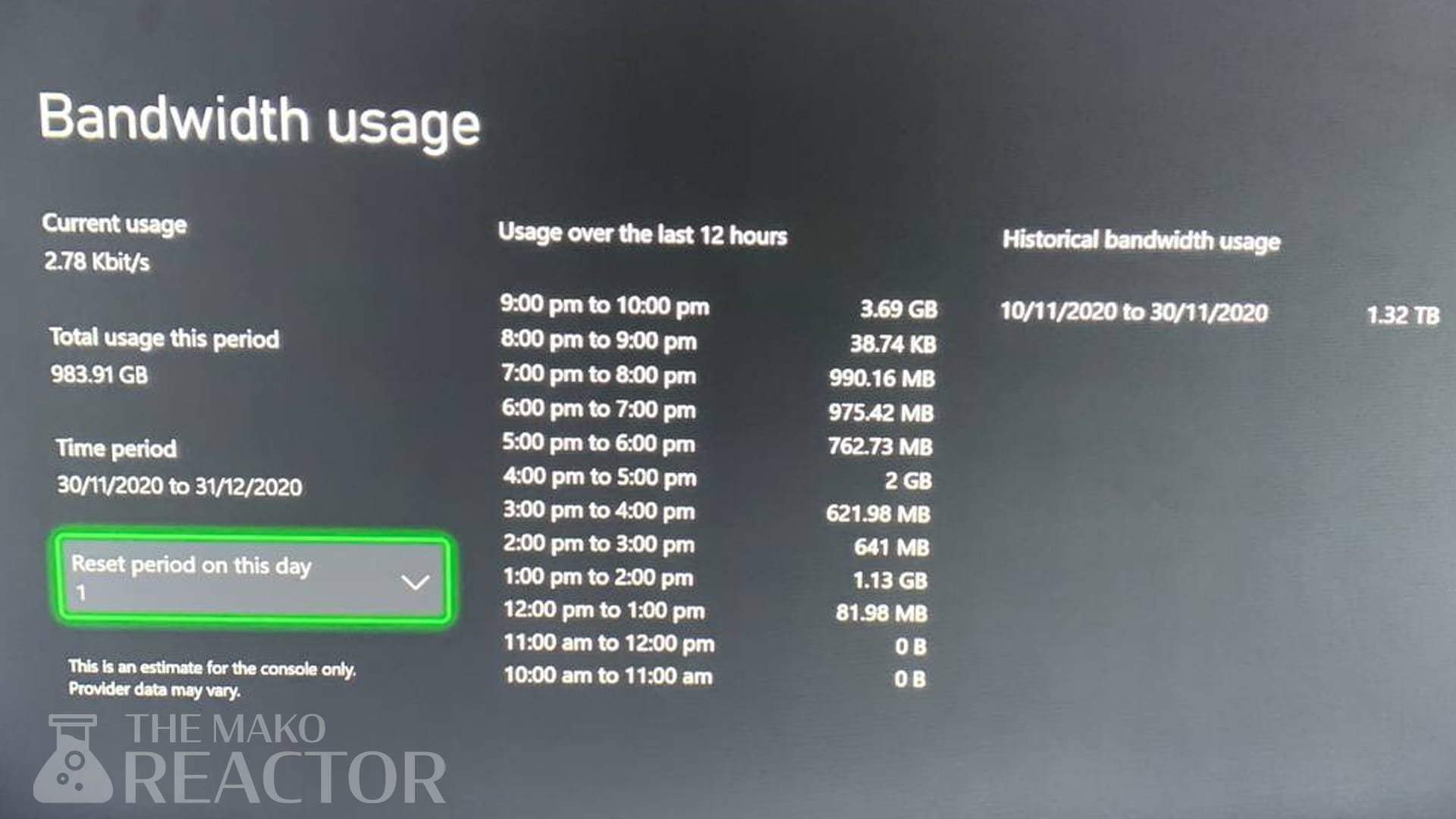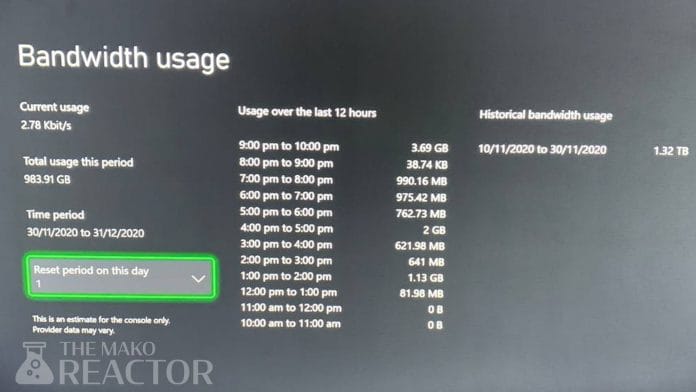 Should you buy the Xbox Series X?
Microsoft has made great strides in improving its ecosystem, Xbox Game Pass — the company's attempt at a Netflix-like service for games as well as the ability to stream games to your Android device locally or via xCloud (provided you're in a country that has it) are welcome additions that sweeten the deal. However what you save on buying games by using an Xbox Game Pass subscription, you end up spending on bandwidth. So before you jump in, you may want to upgrade your Internet plan.
Furthermore, we're yet to see Microsoft's many studio acquisitions or its existing IP make an appearance on the console. Halo Infinite has been pushed back and none of its other consoles exclusives have a release date either. With Sony hitting the ground running thanks to Spider-Man Miles Morales and Demon's Souls on the PS5, it'll be interesting to see when the next big Xbox Series X|S exclusive hits. So while it may play third-party games like Yakuza Like a Dragon or Assassin's Creed Valhalla well enough, there's nothing unique to Microsoft's box just yet.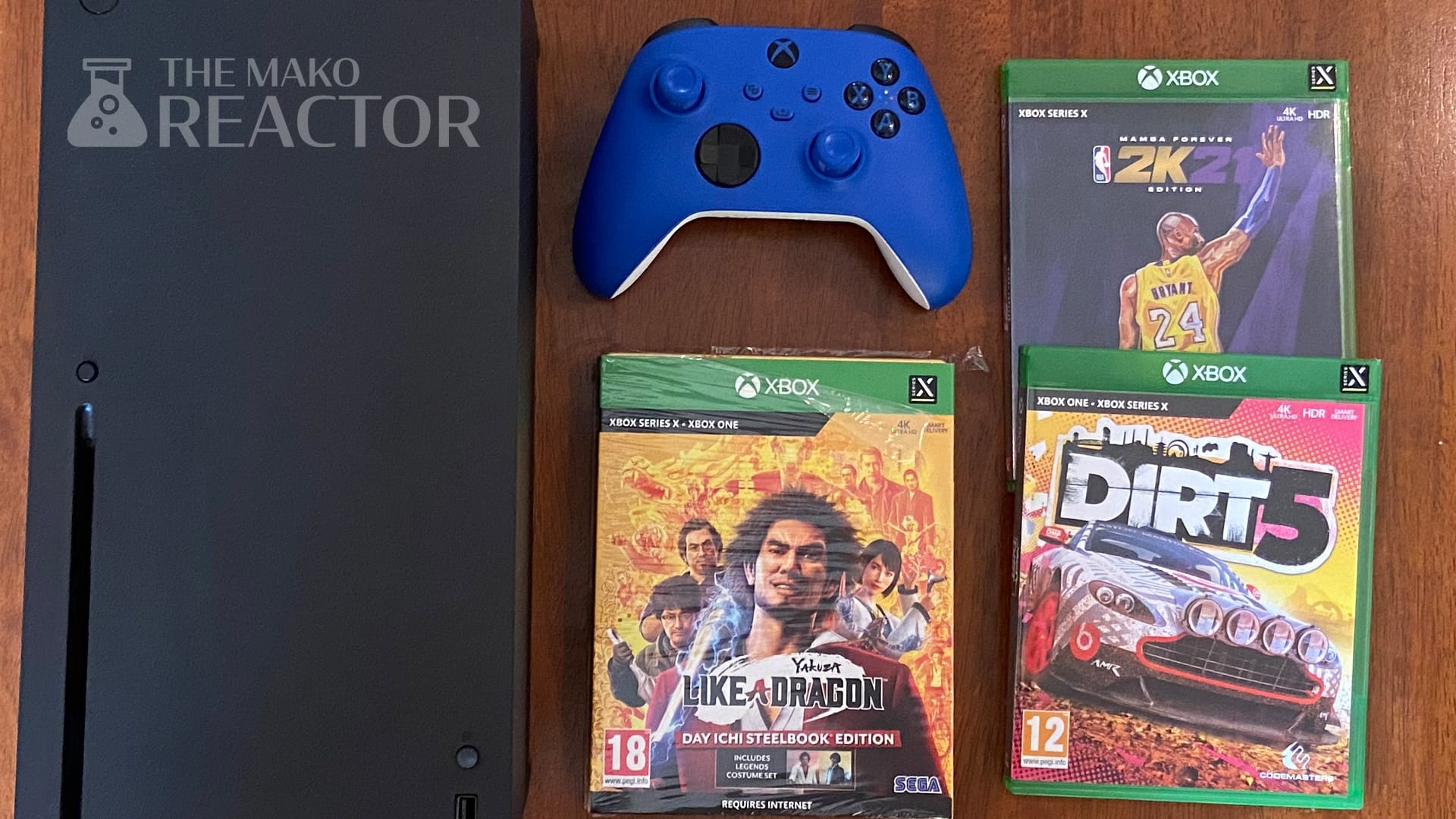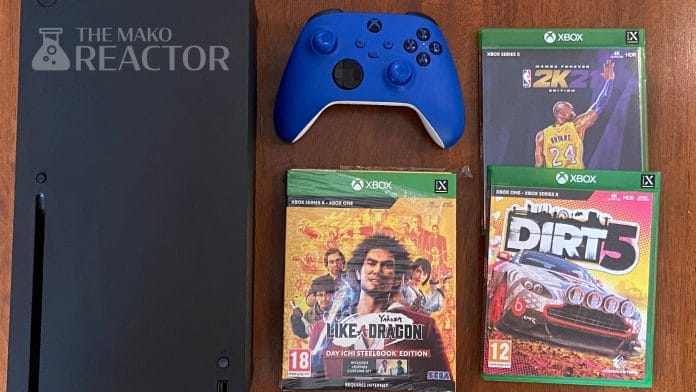 If you owned an Xbox One or Xbox One S and are invested in Microsoft's franchises like Halo, Gears, and Forza or care about backwards compatibility, an Xbox Series X is a no-brainer simply due to the performance benefits over either system — assuming you can buy one.
Right now, multiple readers of The Mako Reactor have confirmed to us that Xbox Series X orders placed as early as November 10 are yet to have shipped from official retail partners like Amazon India and Flipkart while the company itself claims in an email to us that "only partners / retailers can give you this information" regarding when it would be available next.
However, there's a lot to love in terms of overall improvements to both first and third-party games, a controller that remains the best in the industry, and some nifty features like being able to preload a game prior to purchase. Though there is scope for improvement in other areas like its dashboard and how certain features are implemented.
All in all, the Xbox Series X is great now and will hopefully get better with time. And if you manage to get one, have a fast Internet connection with no data cap, and aren't concerned about the lack of exclusive games for now, you won't be disappointed.
Review by Rishi Alwani, additional game testing by Mikhail Madnani.