Our Game of the Year coverage continues with the best video game soundtracks of the year. 2021 was a fantastic year for video game music across platforms. While discussing the best games of each year is always fun, I look forward to highlighting fantastic music in games as well given how much I value soundtracks in games when I play. So far, we've given our Soundtrack of the Year to Ace Combat 7: Skies Unknown in 2019 and 13 Sentinels: Aegis Rim in 2020.
2021 has a very unique set of soundtracks across genres including some surprises that I didn't think would be making it on this list before playing the games in question. Before we get to the list, keep in mind that we're an outlet that focuses on Japanese games and we cover all platforms for what to consider for our end of year features. With 2022 just beginning, here are the best game soundtracks of 2021.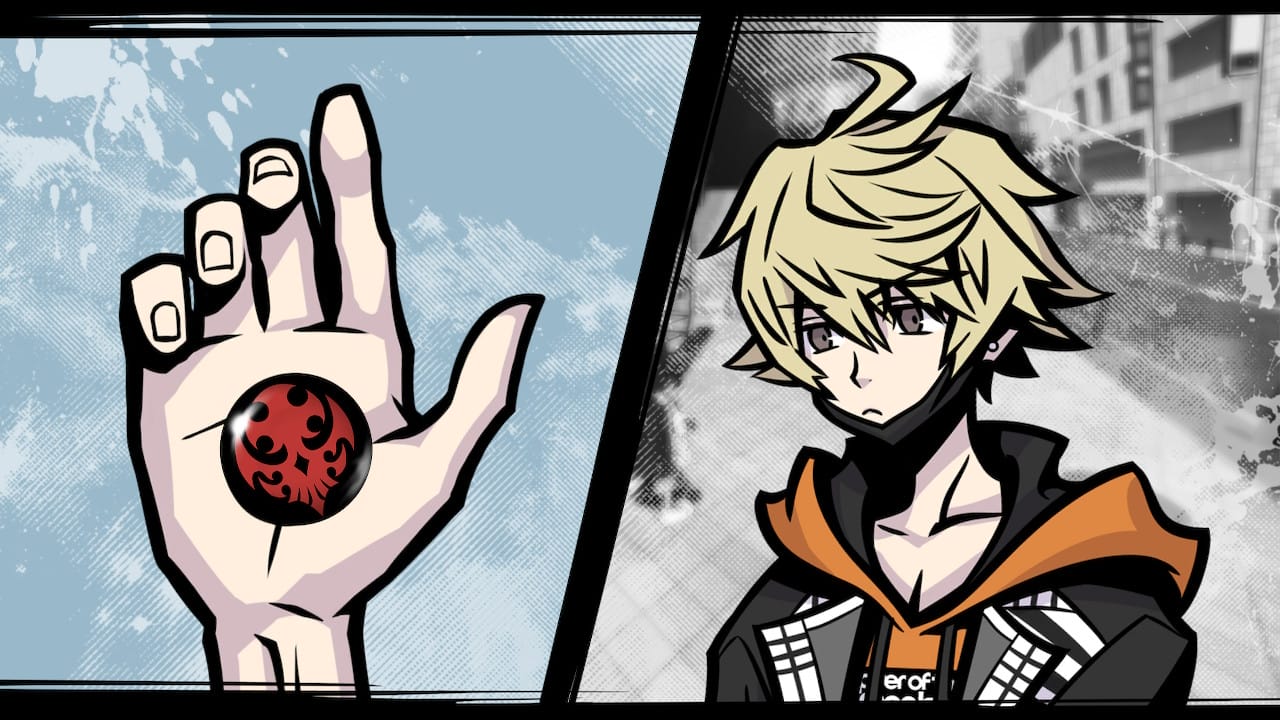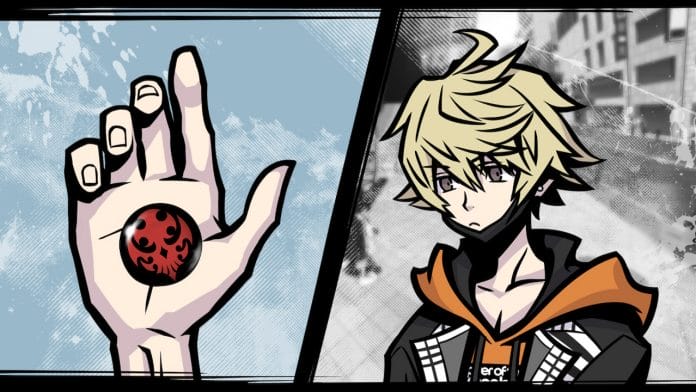 Best video game soundtracks of 2021
10. Scarlet Nexus
Scarlet Nexus was one of the nicest surprises of 2021 with its brilliant combat, gorgeous visuals, and sublime soundtrack. Composed by Hayata Takeda, the music of Scarlet Nexus has a lovely blend of different genres with many memorable melodies across the more relaxing themes that complement the more upbeat combat focused tunes. Expect drum n bass, fast-paced rock, techno, lots of piano, dubstep, and more in the Scarlet Nexus score. If you haven't played this yet, you owe it to yourself to try the free demo at least.
9. Monster Hunter Rise
Monster Hunter Rise's score is phenomenal across new songs and arrangements of classic themes from the series. It uses a lot of traditional instruments like the Shamisen, Shakuhachi, and more with vocal backing to elevate even the more popular monster themes from the series. While there are a few that don't hold up as well like Rajang's theme in Rise compared to Iceborne, Rise's soundtrack is well worth listening to even outside the game. Zinogre's theme is the best rendition of it so far and even the more calming tunes that remind me of Utawarerumono's vocal style never get old after hundreds of hours of play.
8. NieR Replicant ver 1.22474487139…
When NieR Replicant was revealed, I was most curious about the music. The original NieR soundtrack is legendary and I was hoping this new release would deliver on NieR's music legacy. Thankfully, the team went exceeded all expectations with a superlative score that not only fits NieR, but one that feels fresh in 2021. When I originally played NieR Replicant earlier in 2021, I was curious whether the new soundtrack would age as well. As of now, I've been listening to it more and more thanks to the awesome new arrangements of classic NieR songs that perfectly fit the enhanced visuals of NieR Replicant ver 1.22474487139…
7. Persona 5 Strikers
Persona spin-offs always have awesome music with the Persona Q games being the best of the lot in terms of soundtracks. I was confident I'd enjoy the music in Persona 5 Strikers based on trailers, but I wasn't expecting to be blown away by the original music as much. Persona 5 Strikers' battle themes are amazing and they made me wish the whole soundtrack had new music rather than relying on a few arrangements or other songs from Persona 5. Atlus continues to deliver great music with each release, but Persona 5 Strikers is one of the company's best soundtracks in recent years. Highlights from this soundtrack include the opening You Are Stronger and the battle themes: Daredevil, What you wish for, and Axe to Grind.
6. Guilty Gear Strive
Having discovered Guilty Gear through Guilty Gear Xrd, I had no idea what I was missing with great Arc System Works music until playing the BlazBlue and Guilty Gear games on PS4 and PS Vita. While many had high expectations of the visuals in Guilty Gear Strive, I was most curious about the soundtrack following that initial reveal. The final game's soundtrack is brilliant with memorable vocal themes for characters in the base game and DLC. Highlights include The Roar of the Spark, Armor-Clad Faith, and Requiem.
5. Ys IX: Monstrum Nox
Falcom Sound Team JDK continues to impress with great scores for modern Falcom games. The soundtrack for Ys IX: Monstrum Nox reminds me a lot of the game itself. While the game itself isn't as consistently great as Ys VIII: Lacrimosa of Dana, it has higher highs. That also applies to the soundtrack with songs like Welcome to Chaos, Glessing Way, Monstrum Spectrum, Norse Wind, and Crossing A/A being my favorites. As with other Falcom games, the soundtrack to Ys IX is available on literally everything digitally and on streaming services. Falcom's approach to music distribution is something more publishers need to follow.
4. FF7R Episode Intermission from Final Fantasy VII Remake Intergrade
If you haven't played FF7R Episode Intermission from Final Fantasy VII Remake Intergrade yet, you're probably wondering why music from DLC has placed so high on our best soundtracks of 2021 list. As with Final Fantasy VII Remake, Square Enix went above and beyond with the music in FF7R Episode Intermission. It has enough new music and arrangements to be its own full game. Highlights include Yuffie's Descendant of Shinobi battle theme, Lackey Beatdown, and all parts of The Runaround. If you enjoy jazz, you will especially enjoy The Runaround.
3. Shin Megami Tensei V
Shin Megami Tensei IV has the best soundtrack of all the Nintendo 3DS games and one of the best video game soundtracks of its decade. The music leading up to Shin Megami Tensei V's release was excellent, but I still wasn't sure what to expect. It turns out I should've had complete faith in both Ryota Kozuka and Toshiki Konishi for delivering one of Atlus' best soundtracks ever. Shin Megami Tensei V has excellent themes for the locales and perfect boss music. The Bethel battle music in particular is a highlight with the normal battle theme and abscess battle themes being highlights. The barring having some faith in the awes score were very high. After multiple playthroughs, I still cannot get enough of the distorted feel so many of the songs have. I can't wait for the full soundtrack to release in the next few months.
2. NEO: The World Ends With You
For a lot of people, The World Ends With You had one of Square Enix's best soundtracks. While I regard that soundtrack and the various albums that have released since, Takeharu Ishimoto absolutely nailed everything with the music in NEO: The World Ends With You. It brings in so many genres of music I love including nu metal while remaining stylish and perfectly complementing the aesthetic of the game. Over the last few weeks, I've been listening to the music in NEO: The World Ends With You a lot to see how I felt about it months after release. NEO: The World Ends With You also manages to bring in some brilliant arrangements of older songs while having its own set of amazing tunes like Storm, Incongruous, and the opening.
1. No More Heroes III
Picking the best soundtrack of 2021 was a lot harder than prior years because of the sheer quality of game scores this year. Over the whole year, I listened to a lot of video game soundtracks with non game music, but one managed to get better with every listen. That is No More Heroes III. No More Heroes III's music perfectly captures everything great about Grasshopper Manufacture games while excelling above in many aspects thanks to memorable boss themes, the Sushi shop theme, and even the intermission music. No More Heroes III made me a fan of the band Red Orca and introduced me to some amazing music. It is our pick for the best video game soundtrack of 2021. As of this writing, the only thing I don't like about No More Heroes III's soundtrack is that Marvelous has not announced an official release of it and taken down its own official upload of a part of the soundtrack. I hope we get a proper release for the No More Heroes III soundtrack this year.
2022 will no doubt have some amazing music with games like Monster Hunter Rise Sunbreak, Elden Ring, The King of Fighters XV, Atelier Sophie 2, and more.
Mikhail Madnani andRishi Alwani contributed to this post.