Monster Hunter Rise released on Nintendo Switch last March and it was a game that millions of people including myself were very excited to play. At launch, it was an excellent Monster Hunter game, but it lacked a conclusion to the story and proper endgame. Since then, Capcom has released two major updates and many smaller ones to keep the player base engaged and these helped a lot. Monster Hunter Rise is now on PC via Steam with almost everything added to the Nintendo Switch version available from day one. I've already reviewed the Nintendo Switch version and covered the PC demo so I wanted to focus on not just the full game in its current state and PC features, but also how Monster Hunter Rise is today on PC for someone who is new to the series or this game. I've been playing Monster Hunter Rise on Steam for review through early access provided by Capcom.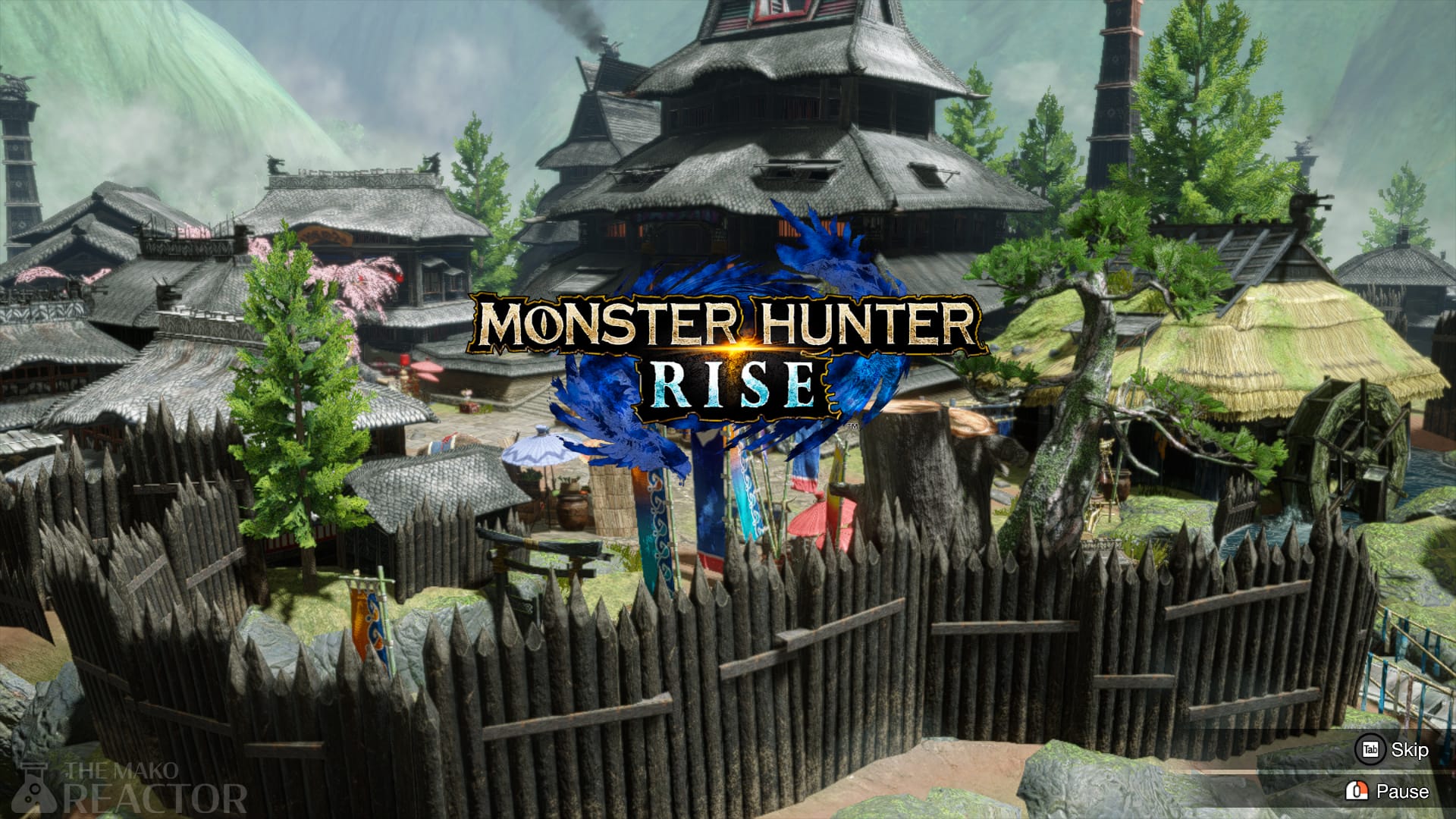 From day one on PC, you have access to everything the Nintendo Switch version of Monster Hunter Rise had from launch day until patch 3.6.1 barring amiibo functionality. This means that all the major event quests barring the ones added a few weeks ago and item packs are accessible right from the start. Having access to item packs and events from the start is awesome to not only save time early on, but also to have some variety in available quests from the get go. You will not need to waste too much time farming for specific items or money.
If you're completely new to Monster Hunter, Monster Hunter Rise on PC is a great way to get into the series thanks to how easy the early quests are, but it isn't as accessible as I had hoped thanks to the lack of great tutorials. Some mechanics aren't properly explained for absolute beginners and you will be learning through experience here. The onboarding is a lot worse than it is in Monster Hunter World. In a lot of ways, I feel like Monster Hunter Rise assumes you've played some game in the series before and have prior experience or assumes you will pick up things after playing with friends or doing some hunts. Once you get beyond these basics, the game truly shines mechanically.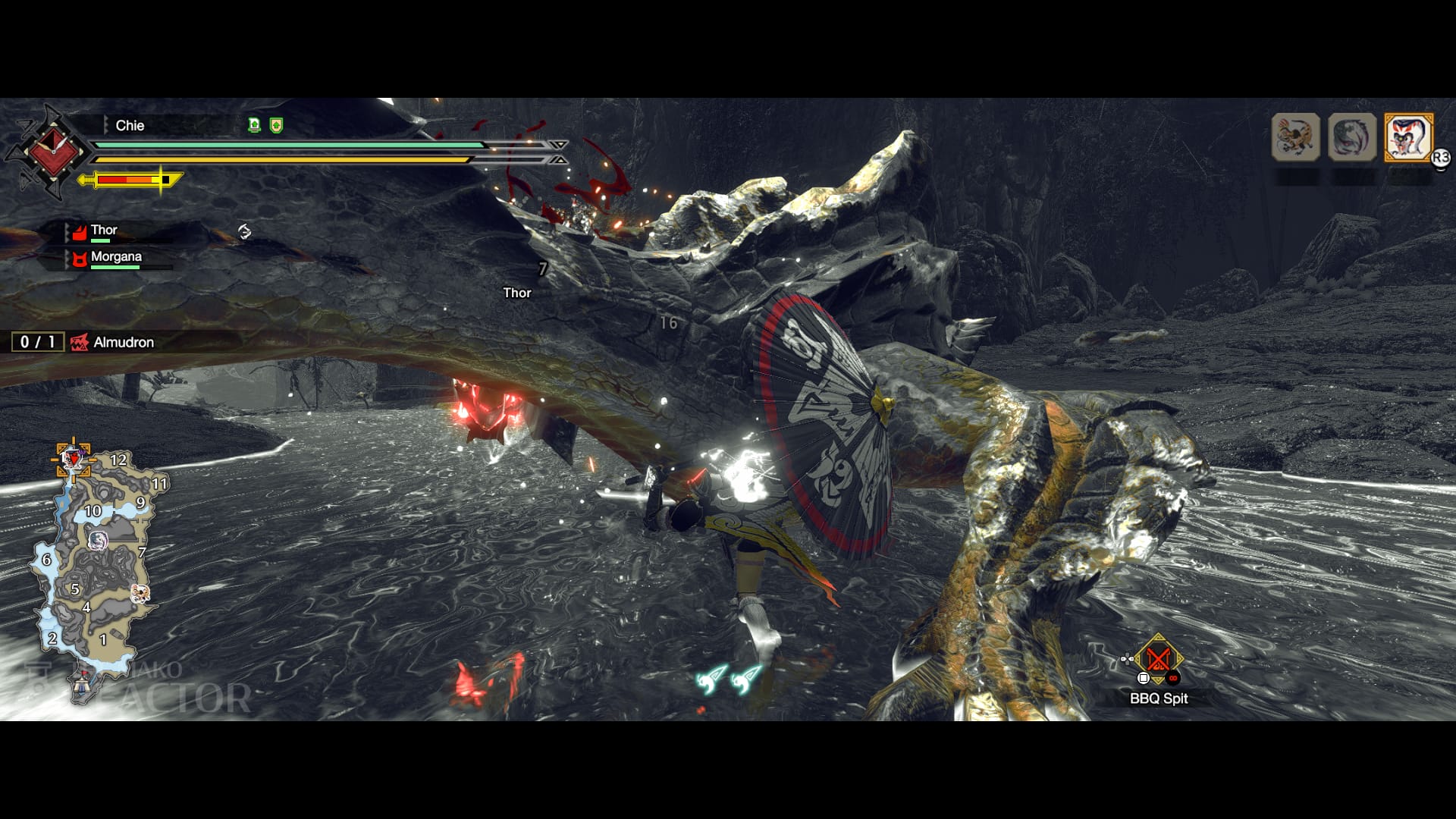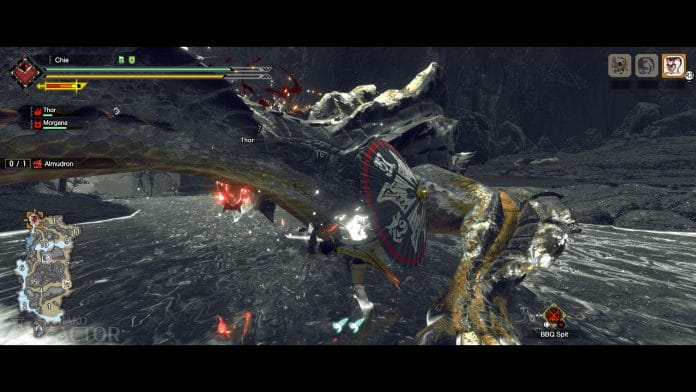 The free Monster Hunter Rise PC demo doesn't have all the features and is missing some technical improvements seen in the full game. These include more button prompt support with the full game also including full DualSense and Nintendo Switch Pro Controller button prompt options in addition to Xbox 360, Xbox One, and DualShock 4 prompts. Capcom actually added specific DualSense prompt options which is a nice surprise and welcome addition. I spent a majority of my 50 hours in Monster Hunter Rise on PC with my PS5 DualSense controller with the rest on my Xbox Series controller.
Beyond control options, Monster Hunter Rise also runs better on my laptop than the demo did with the same settings. I'm up to date with the most recent drivers and played on a laptop with an AMD Ryzen 5-3550H processor (2.1GHz Base speed up to 3.7GHz), 16GB DDR4 RAM, and an Nvidia GeForce GTX 1650 4GB GPU. I also tested the 21:9 aspect ratio mode which I will get to in a bit. I had no trouble running with everything maxed out at 1080p barring shadows which I set to low. With this I was able to get a near-locked 60fps. I say near-locked because the Flooded Forest caused drops to the high 50s in singleplayer in some parts and low 50s in multiplayer here. The image quality overall is a big step above the Switch version here.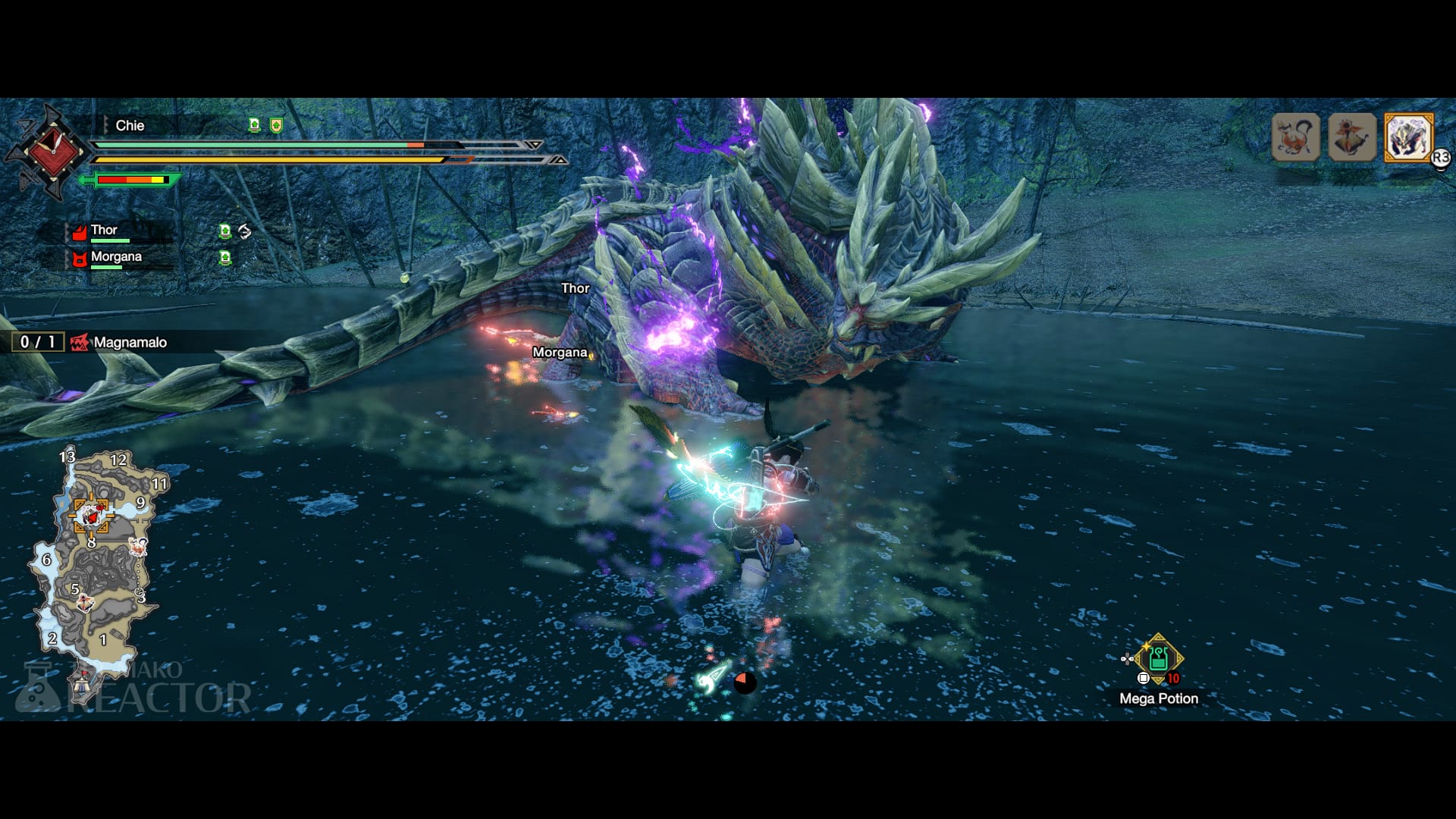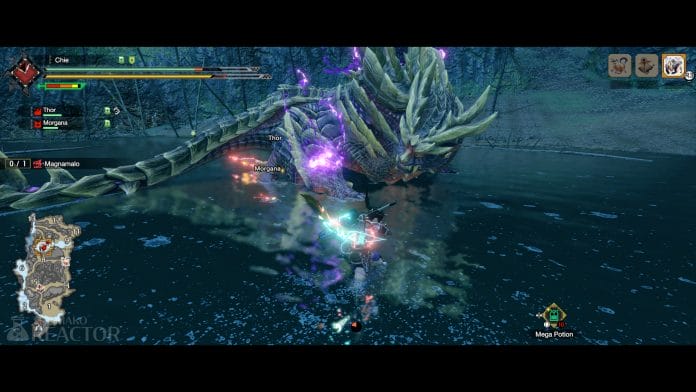 I played on both the laptop's own 120hz display to see how high the frame rate could go, and on an external 1080p 60hz display. I ended up capping the frame rate at 90 and turned down some more settings to get a constant frame rate above 70. This isn't ideal, but for a laptop like this, I wouldn't really bother with anything above 60fps for a more consistent experience here that actually looks great as well. One thing to note is that the shadow option doesn't seem to properly switch until you launch the game again. I tried this on two different systems. This is likely a bug that will be addressed soon or by launch, but it was worth mentioning as my only real issue with the options.
When it comes to ultrawide support, Monster Hunter Rise is a mixed bag. For one, it is 21:9 with no 32:9 support. The 21:9 support during gameplay is excellent with everything being correctly displayed. Cut-scenes are still 16:9 though, including some in-engine ones that render at 30fps weirdly. Some static menus are also 16:9 which is disappointing. Overall, the ultrawide support is good but not great. The screenshots here are all from playing at 1080p (some being 21:9 aspect ratio) with all settings at max barring shadows being low.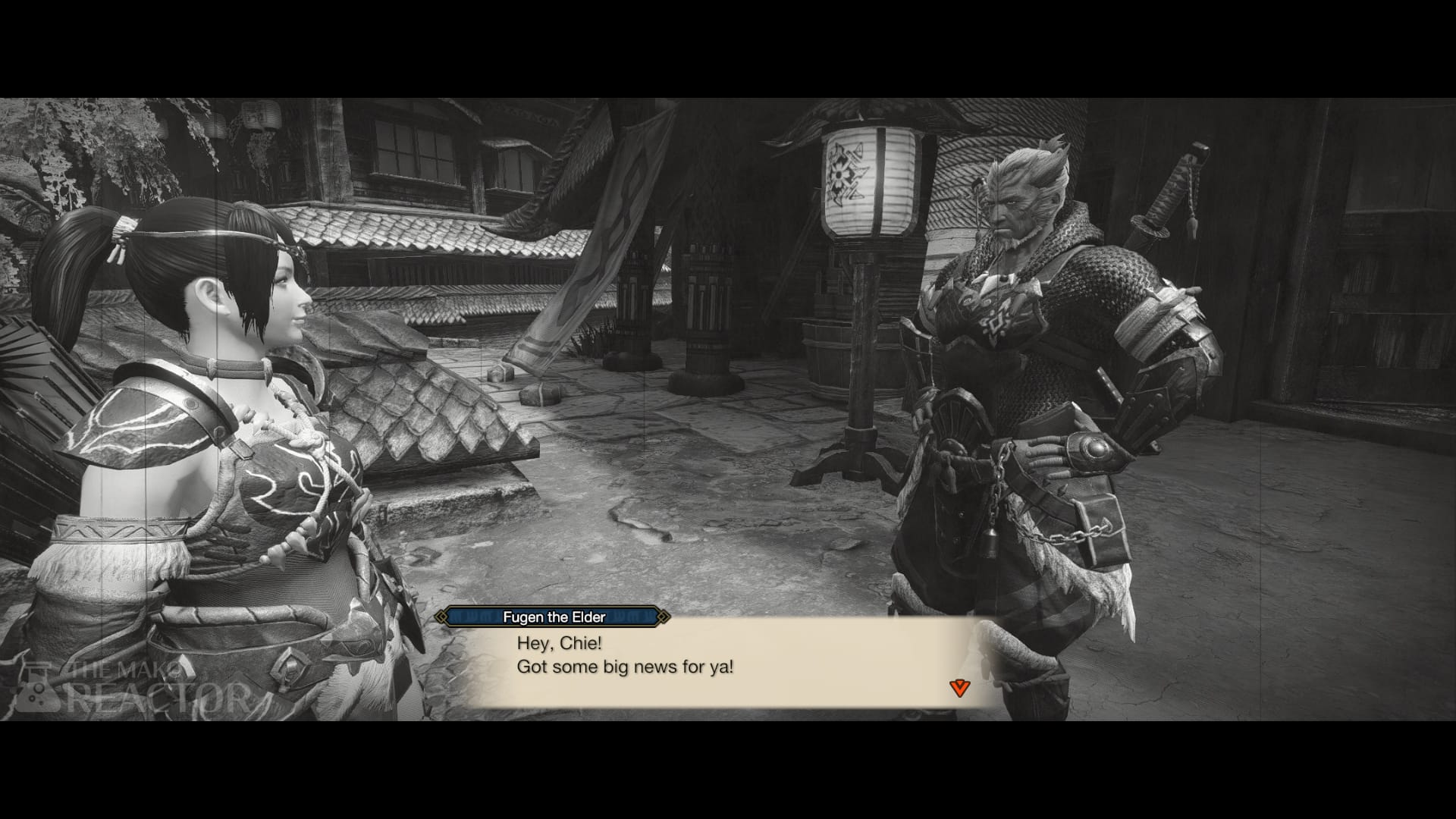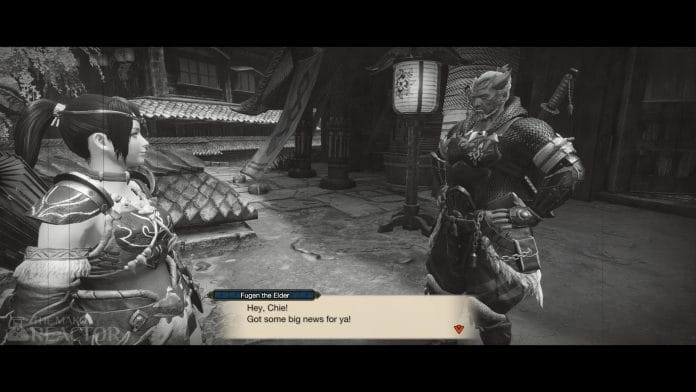 With support for resolutions including 4K and uncapped frame-rates, having some in-engine cut-scenes be rendered in lower fidelity at 30fps is very jarring. I can understand not having the pre-rendered ones redone for PC, but ones involving your hunter with armor displayed still being 30fps like the eating cut-scene is very disappointing. Hopefully a future update can fix this.
In its current state, Monster Hunter Rise on PC is in a vastly improved state compared to not only the day one Nintendo Switch release, but also the one available with all the patches. Having new screen filter options is interesting with the Warring Lands one being my favorite. There are cinematic filter options that even adjust the audio in accordance with the filter being used. At this point, the only reason I'd recommend the Nintendo Switch version of Monster Hunter Rise is if you only care about portability. Monster Hunter Rise Sunbreak arriving the same time on both platforms is no doubt going to push some to stick to the PC version going forward.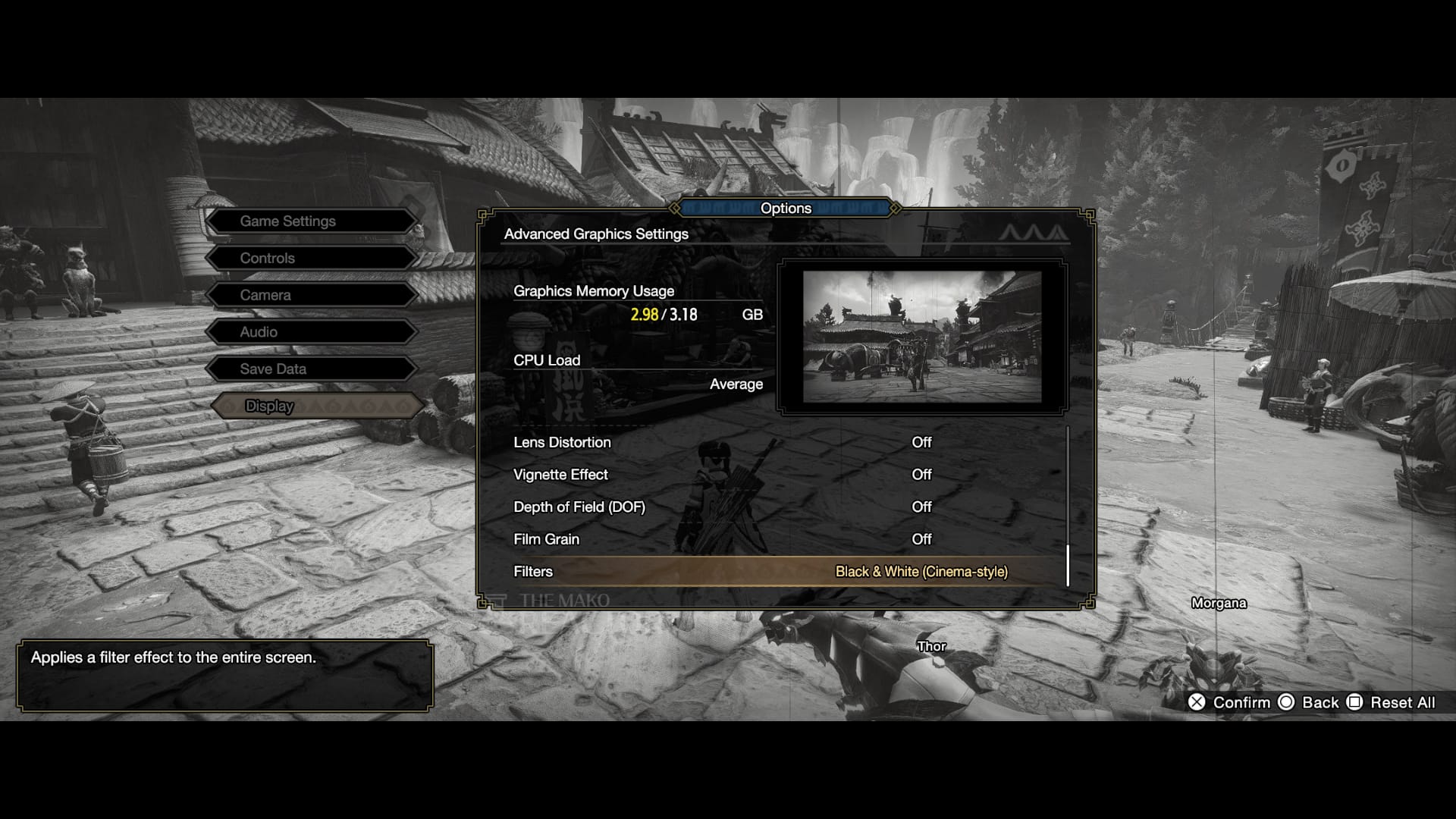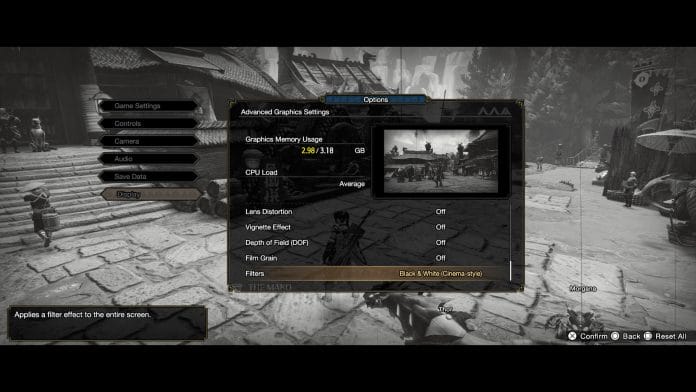 I hope future updates can implement improved draw distance and also not have the textures in the environment very clearly load in from a close distance as you approach different parts of a map. My major complaints with Monster Hunter Rise on Nintendo Switch remain the performance that can get pretty awful in multiplayer in two of the maps and the draw distance for certain textures. The performance is sorted on PC but the draw distance for certain things is sadly an issue even on PC. Hopefully the cut-scenes that are in-engine can be made to run at the correct frame rate as well rather than being rendered at 30fps and lower fidelity.
Barring those visual inconsistencies or issues, the biggest problem with Monster Hunter Rise on PC is the lack of cross save and cross platform online support with Nintendo Switch. Those who put in hundreds of hours on Switch will need to redo it all on PC if they want to move to PC for Sunbreak and the online player base will not benefit from a shared player pool thanks to no cross platform online. Capcom already confirmed these will not be implemented, but it is still disappointing to not have them in this PC version.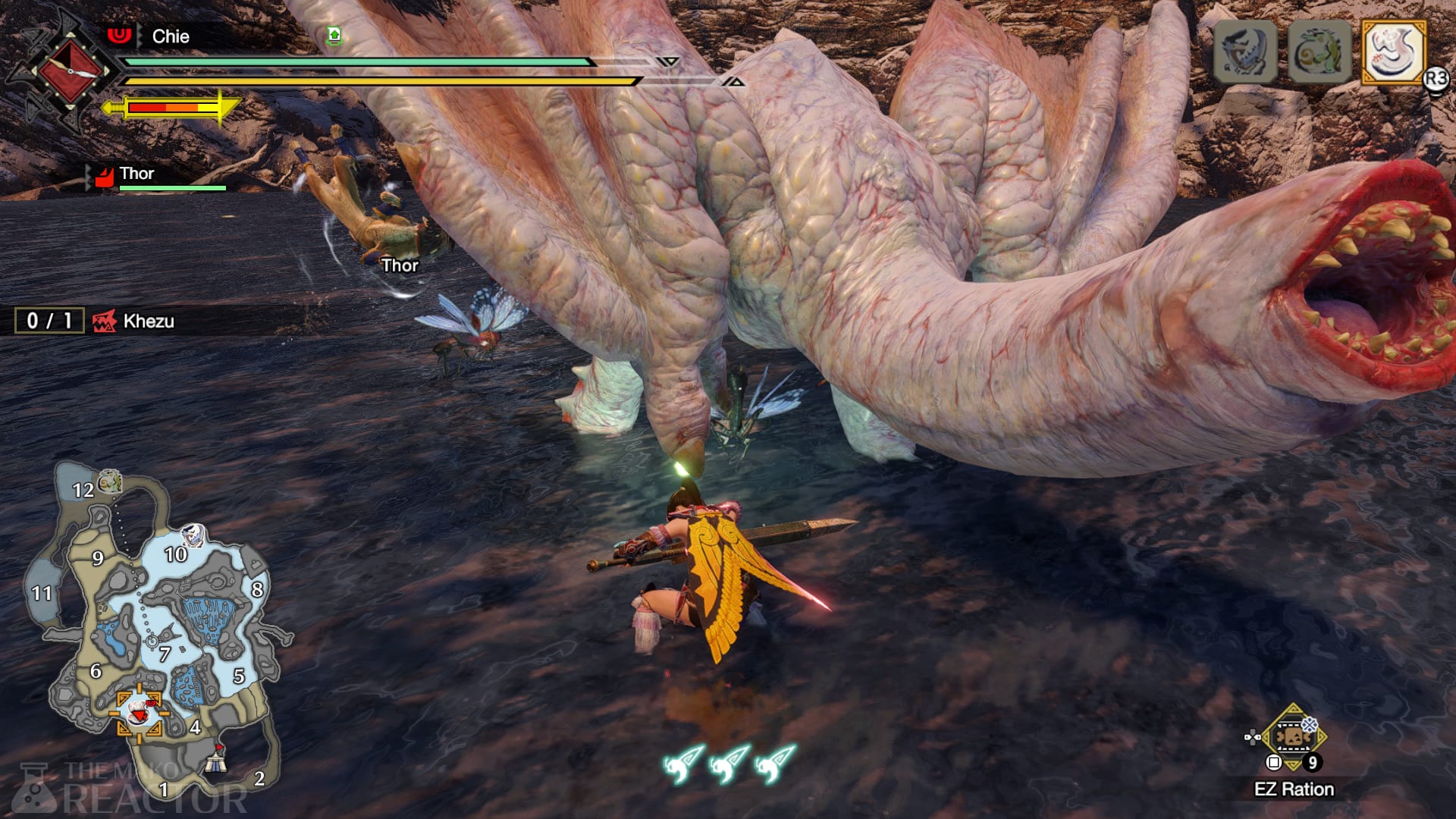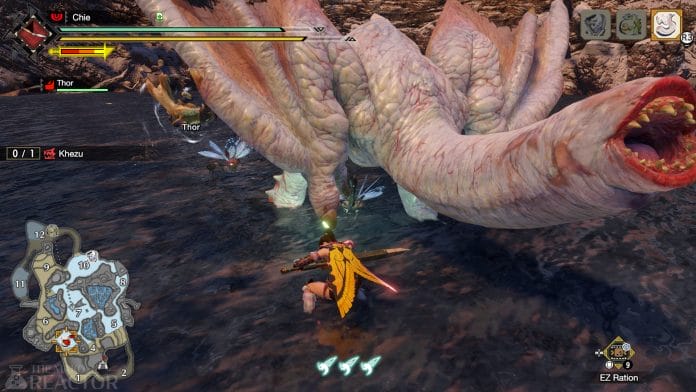 The big question for potential buyers on PC is whether it is worth getting Monster Hunter Rise now or to wait for a bundle with Monster Hunter Rise Sunbreak later this year. The drawback to getting it now barring the price compared to getting a bundle later is the mediocre endgame compared to what players are used to in the West with past games. Having almost all event quests available right from the start definitely will help keep you busy until Sunbreak releases.
Monster Hunter Rise on PC is a massive improvement over the Nintendo Switch version when it comes to not just performance and visuals, but also in the game's initial release state. Monster Hunter Rise day one on Nintendo Switch was pretty lacking compared to where it is right now even on Nintendo's hybrid system. While I was hoping for two specific visual issues on Nintendo Switch to be addressed in this PC version, it delivers in spades in every other aspect. If you waited to play Monster Hunter Rise on PC, your waiting has paid off. This is a great conversion of an excellent Monster Hunter game.