Over the years, Xseed Games has been localising and publishing games across all consoles and PC. In addition to bringing over titles from developers like Nihon Falcom including the first two Trails of Cold Steel games and Cygames' Granblue Fantasy: Versus, the company has also been releasing games from its own parent company Marvelous including the likes of Rune Factory 4 Special, Story of Seasons: Friends of Mineral Town, and Daemon X Machina.
In the run up to the upcoming Sakuna: Of Rice and Ruin, The Mako Reactor spoke to Ken Berry, President of Xseed Games, and John Wheeler, Localisation Manager at Xseed Games about working with a global pandemic, PC ports, regional pricing, localisation, limited editions, and more.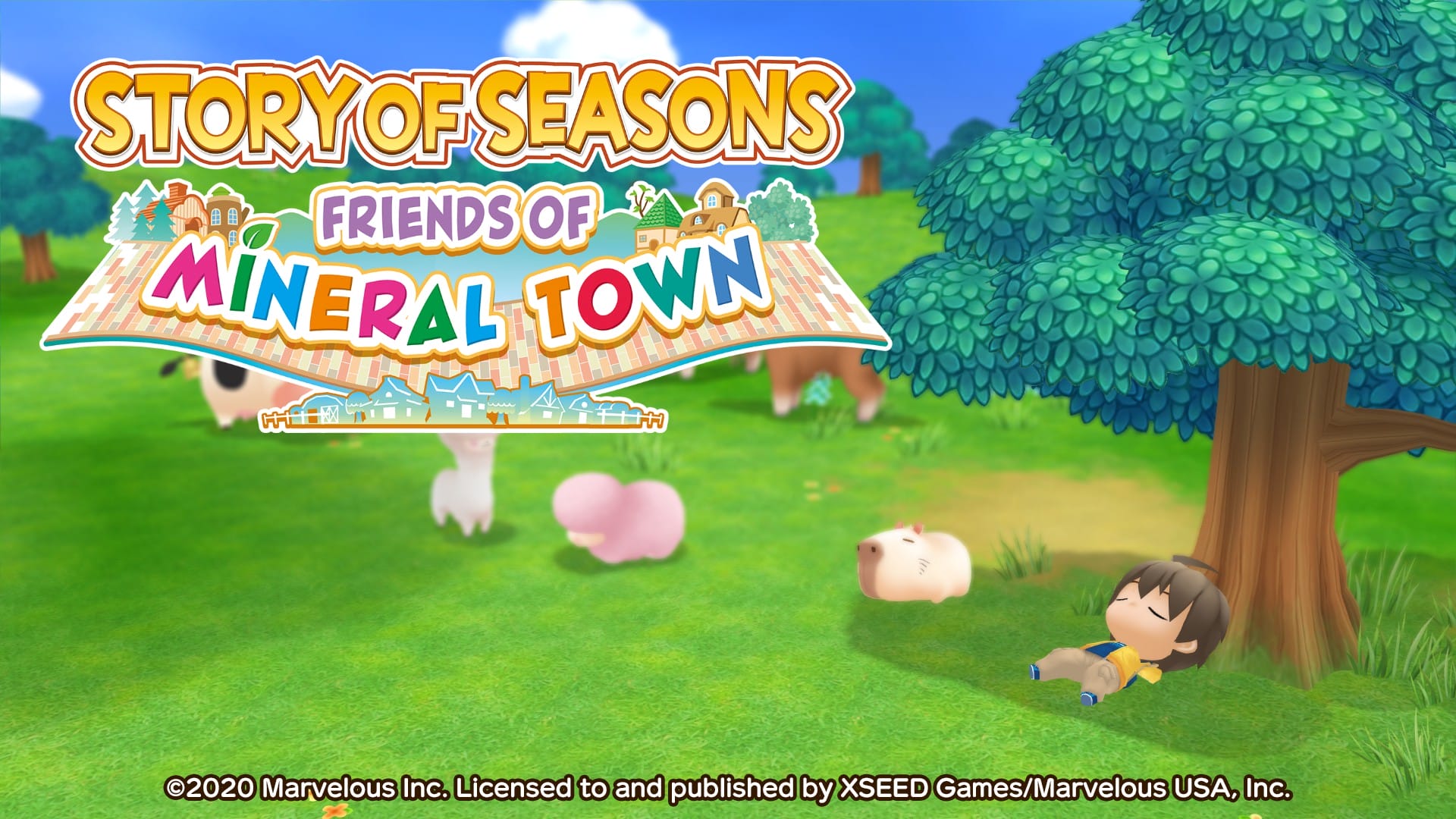 Story of Seasons is selling better on Switch than PC
Story of Seasons: Friends of Mineral Town marks the first mainline entry in the series to hit PC in addition to a console platform (Nintendo Switch) and it has been selling well on Nintendo Switch becoming Xseed Games' fastest-selling title. I wanted to know how it has been doing on Steam given the market for simulation and farming games on the platform and how it compares to the Nintendo Switch.
"Story of Seasons: Friends of Mineral Town has continued to sell extremely well post-launch, especially on Switch," Berry says. "People have been playing the original Bokujo farming sim series out of Japan, now known as Story of Seasons in the West, for a very long time on Nintendo systems dating back more than 20 years to when the original released on the Super NES, so the series has an established fanbase that associates it with Nintendo."
Berry goes on to add that it has been selling slower on Steam compared to Nintendo Switch.
"Sales on Steam have been a bit slower, but that's to be expected considering that it's the series debut on PC," he says. "And we know there's great growth potential there based on the success of other farming sims inspired by Bokujo/Story of Seasons."
Considering how games like Stardew Valley and My Time At Portia found a lot of success on Steam at lower price points compared to full-priced releases on consoles, I wondered if there was any hesitation from the company to bring Story of Seasons: Friends of Mineral Town to PC platforms.
"No, it's something that fans have been asking for and we've been wanting to deliver for a very long time", he says. "We just had to be patient and make sure we had the right title with a great PC port to make sure the same compelling experience the series is known for on Nintendo platforms would translate well. The indie games have helped grow the genre to a much wider audience across various price points, so there's room for lots of farming sims to co-exist and succeed together."
Steam regional pricing helps grow sales internationally
I asked Ken Berry about the impact regional pricing has had for the company's releases on Steam over the years.
"All that credit has to go to Valve as they did all the research into the local markets, allowing us to simply input our price in US dollars and have their pricing matrix automatically suggest an appropriate price in various other countries and currencies," Berry says. "Their pricing matrix has definitely helped grow sales internationally. There are times when we have to manually input our own price in certain currencies to be in line with the pricing of our local publishing partner."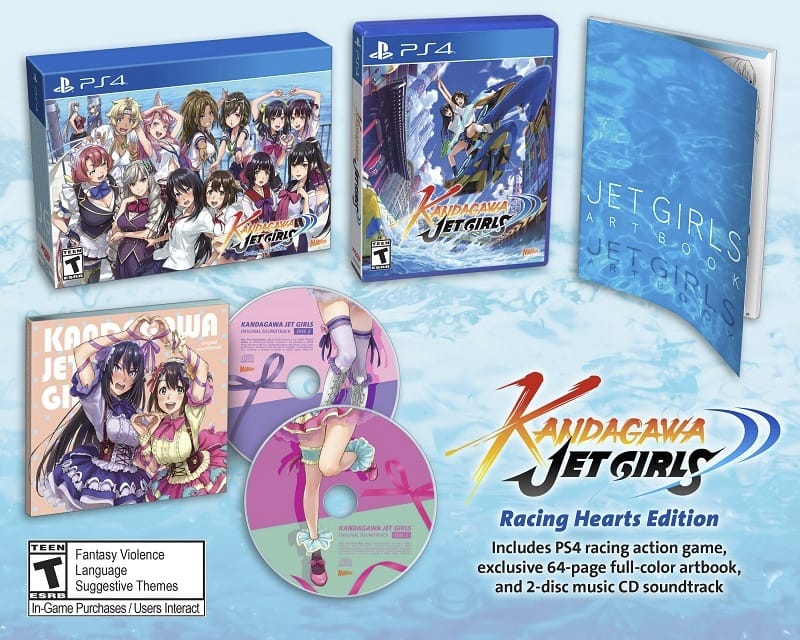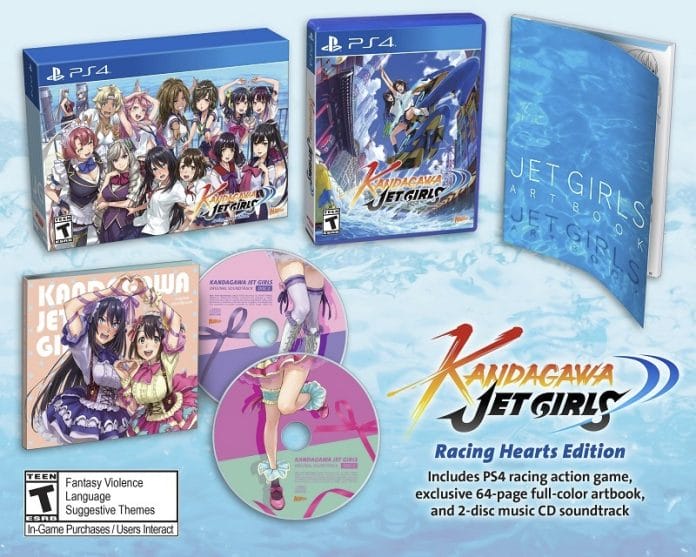 How Xseed Games approaches retail releases and limited editions
With big AAA game publishers sometimes not even shipping the full games on disc, many smaller publishers have been consistently releasing great physical releases of games. Xseed Games has been one of the few publishers to still do instruction manuals with games even in standard editions. I wanted to know how the company decides on approaching a release for a standard or a limited edition game for games like Kandagawa Jet Girls.
"That's how we differentiate our customers as anyone who wants a physical game will usually want other physical items too, or else they could just buy the standalone game cheaper digitally," he says. "That's the thinking behind why we sometimes only offer a single 'Day 1 Edition' version to retail that is more expensive than the digital version."
He goes on to clarify how certain bigger games like Rune Factory 4 Special will see two retail editions.
"We do realize there is still an audience who just wants the physical game without having to pay more for the bonus goods," Berry says. "So for larger releases such as Rune Factory 4 Special we will create a standalone retail edition in addition to the premium limited edition."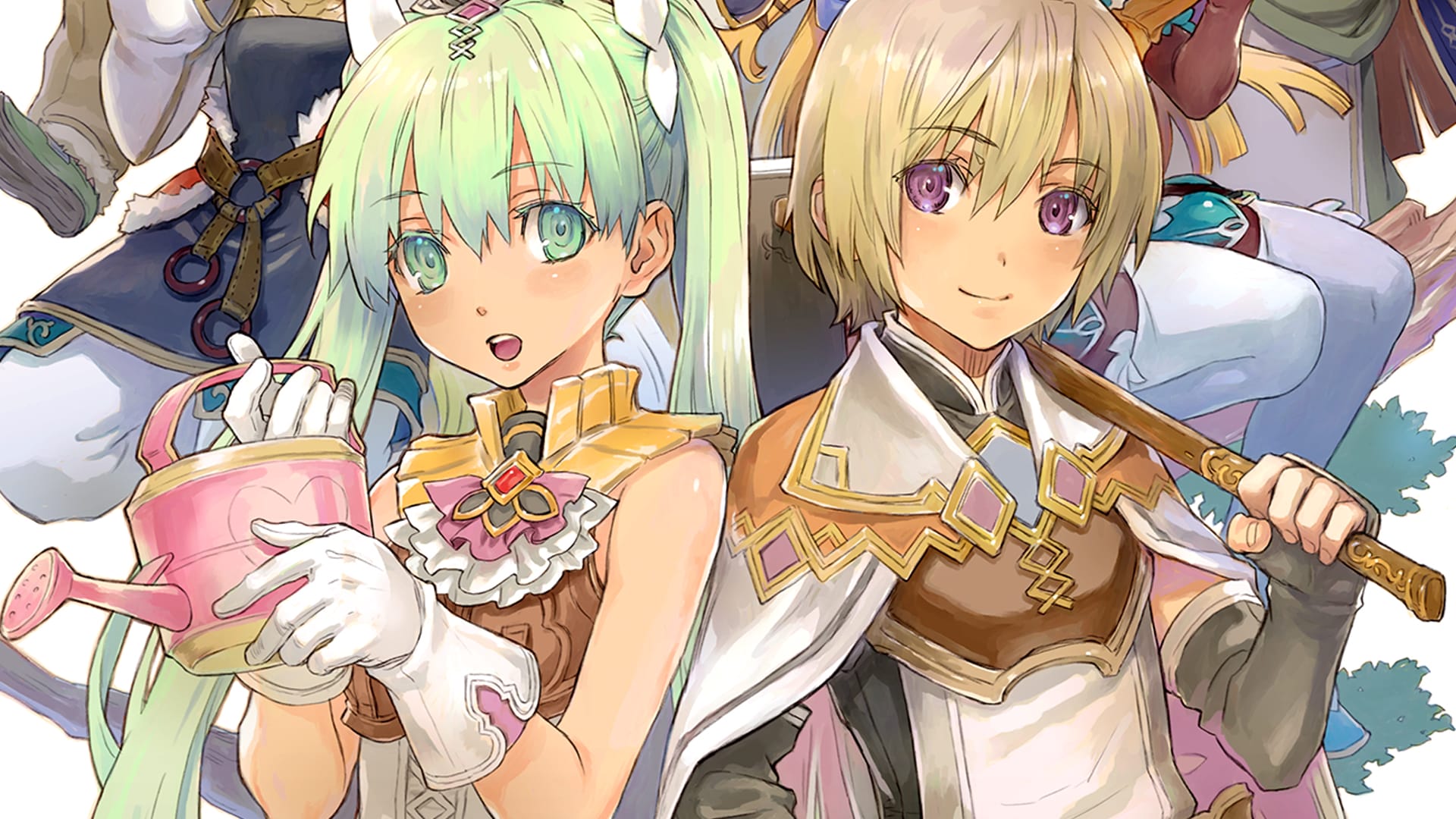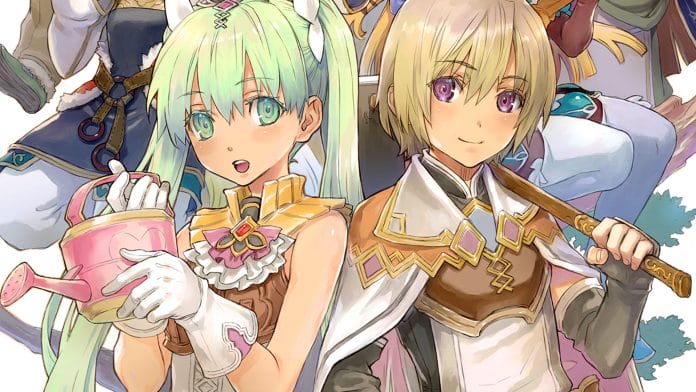 Localising newer and older games involves different things
Localisation for Japanese games varies across publishers when it comes to timelines. Some wait until the Japanese game is out before starting work while others start working alongside games in development in Japan. I asked John Wheeler about localisation for games still in devleopment versus those that have already been complete and released before work begins.
"For games where the Japanese text is still in development, the amount of coordination required between the developers and the localisation team is on another level," Wheeler says. "On our side, we spend a lot of time reviewing changelogs for the Japanese text provided by the developers as the text is updated and ensuring that any terminology or characterization updates to the Japanese are applied across the board to the English translation."
Wheeler also mentioned how the company worked with Story of Seasons: Friends of Mineral Town not just in English but also in other languages based on the English version.
"When our English text is then being translated into other languages, as was the case recently with Story of Seasons: Friends of Mineral Town, all of these changes to the English must be communicated effectively to the translators for those languages," he says.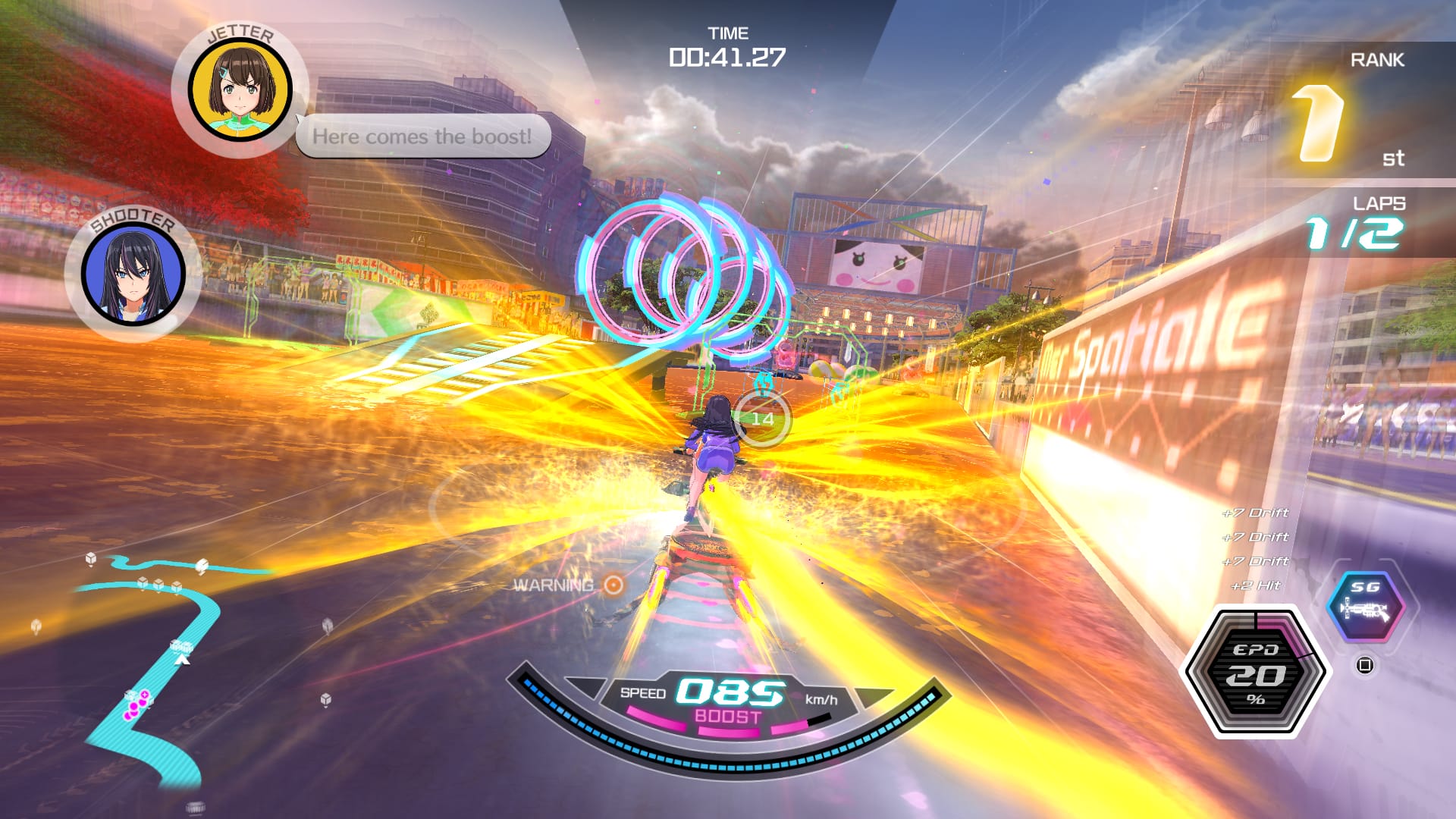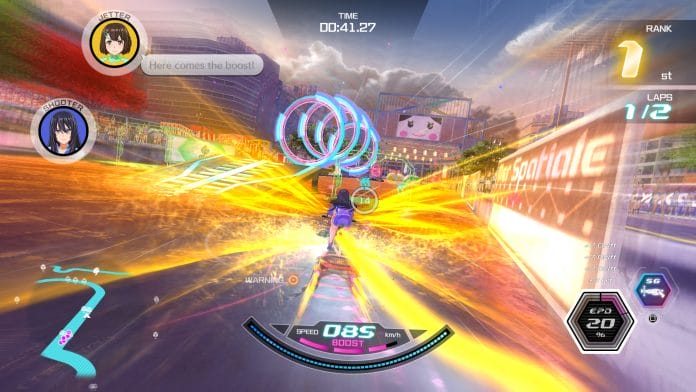 Unlike Story of Seasons, Kandagawa Jet Girls is a cross-media franchise that includes an anime as well as a game. Wheeler talked about how working with an existing property involves additional guidelines.
"Working on an existing property, whether it be a sequel or an adaptation of an anime, means that you are working with set style and terminology rules that are a part of the franchise's identity in English," he says. "For Kandagawa Jet Girls, the anime series was being simulcast with English subtitles while the video game was being localised, so our localisation team was provided with an English terminology list at the outset."
Wheeler went on to talk about how the company had to break one of its internal rules for consistency with the English anime.
"Following this list required us to break one of our internal style rules, which is to never write out honorifics such as '-chan' and '-sama' which we were willing to do to make sure the experience of the game was consistent with the franchise as a whole," he says. "Our translator and editor also watched the anime as it was being released to get an idea of how the cast was characterized in English. (Even in the games industry, it is rare that we have the opportunity to watch anime during work hours.) The main character Rin Namiki, who has moved to Tokyo from rural Japan, occasionally lets her local dialect slip through when she gets excited and seeing how the anime translators rendered this informed our own translation. For example, her expression 'Adorbs!' is a perfect translation of a rural dialect word meaning 'kawaii' (cute) that captures her energy and her unique vocabulary."
How Xseed Games is dealing with working in a global pandemic
It is always interesting to learn how publishers and developers are dealing with working from home during the global pandemic. I wanted to know how it affected production for Xseed Games' releases over the months.
"We have been working from home for a little over six months now, and while I think we've all gotten used to it, at the same time we do miss the face-to-face collaboration that is only possible in an office environment," says Wheeler. "The transition to working from home was stressful in the first month or so, as seemingly every company in our industry was simultaneously trying to figure out how to make their operations work remotely. We had to scramble to set up localisation QA for a title, but things settled down after a few weeks of headaches, and now it's business as usual."
"I've read stories about voiceover projects that were disrupted in some way by the transition to work from home, but we were lucky to not have any voiceover projects scheduled during those hectic first months," he says. "We completed a remote voiceover project recently, and the studio we worked with seemed to have it down to a science. At the same time, just like with working in an office, there is something lost by not being in the same room as the actor, director, and engineer, but that's just the reality we live in right now."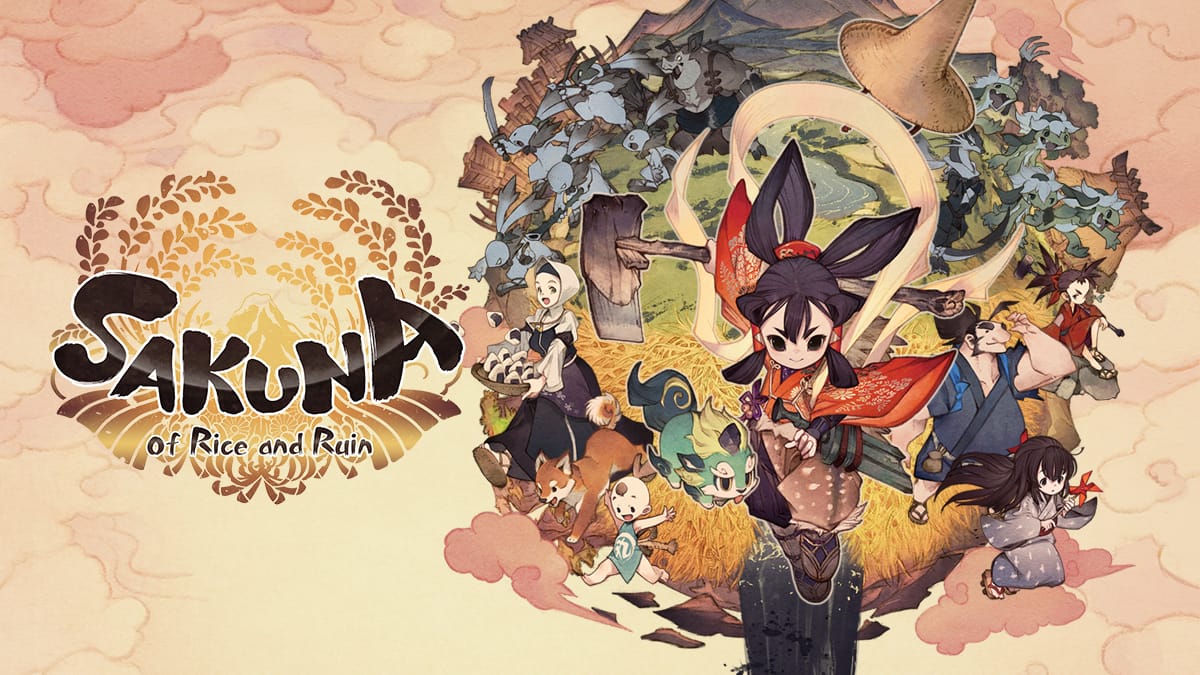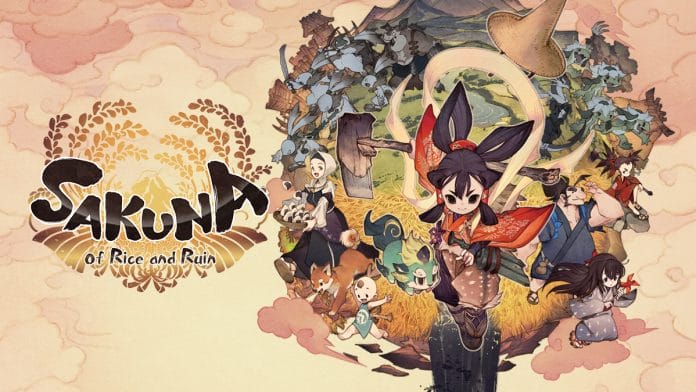 Xseed Games Co-Founder Ken Berry is now the President of the company. Having worked on so many titles across the publisher's colourful history, I wanted to know which his favourite project has been so far.
"I would have to say I most enjoyed working on Brave Story: New Traveler for the PSP," Berry says. "It was one of the first titles we published so I was still overseeing the localisation, but I also wasn't killing myself trying to meet a hard deadline editing everything by myself like Shadow Hearts: From the New World since I had hired famed localisation house 8-4 (who was also still relatively new at that time) to assist us."
He goes on to discuss his involvement over the years and what he enjoyed the most so far.
"I've been involved in almost every aspect of publishing such as sales, operations, marketing, PR, and QA, but I've always found localisation to be the most enjoyable since you have a direct impact on how the game will be experienced by people in a different culture from where it was developed." he says.
For many Japanese publishers and developers, the only way their physical games make it into India is through import stores and many fans having to go digital to ensure being able to play games on launch day. Xseed Games' localisations of Trails of Cold Steel and Corpse Party releases have made it here through parallel imports. I wanted to know what Ken Berry had to say for the Indian market and the company's fans here. The regional pricing definitely helps people here on Steam buy more of Xseed Games' releases.
"To be honest, I am not very knowledgeable about the market in India, but that is very nice to hear that we have fans of our games and localisation work," he says. "I think the recent release Raji: An Ancient Epic, which is a game developed by a team based in India, looks very compelling and have been tempted to pick it up, so hopefully it will help bring more attention to the country as a hotbed of indie development in addition to a growing consumer market."