With the Astral Chain release date of August 30, Nintendo held a preview event for the PlatinumGames developed Nintendo Switch exclusive. Video game tech analysis website Digital Foundry had some quality hands on time with the game and has revealed its resolution and frame rate. The Astral Chain frame rate is 30fps and sports a dynamic resolution that sticks close to 900p in docked mode on the Nintendo Switch. At the moment the frame rate and resolution for Astral Chain in handheld mode for the Nintendo Switch is unknown as Digital Foundry only managed to play it in docked mode. You can check out their detailed video right here:
At E3 2019, Nintendo announced a collector's edition for Europe and showcased loads of gameplay.
Astral Chain Collector's Edition (Europe) contents:
Astral Chain Physical Game
Astral Chain Sound Selection CD
Astral Chain Artbook (152 Pages)
Shikishi art board with illustration by Masakazu Katsura
Collector's Box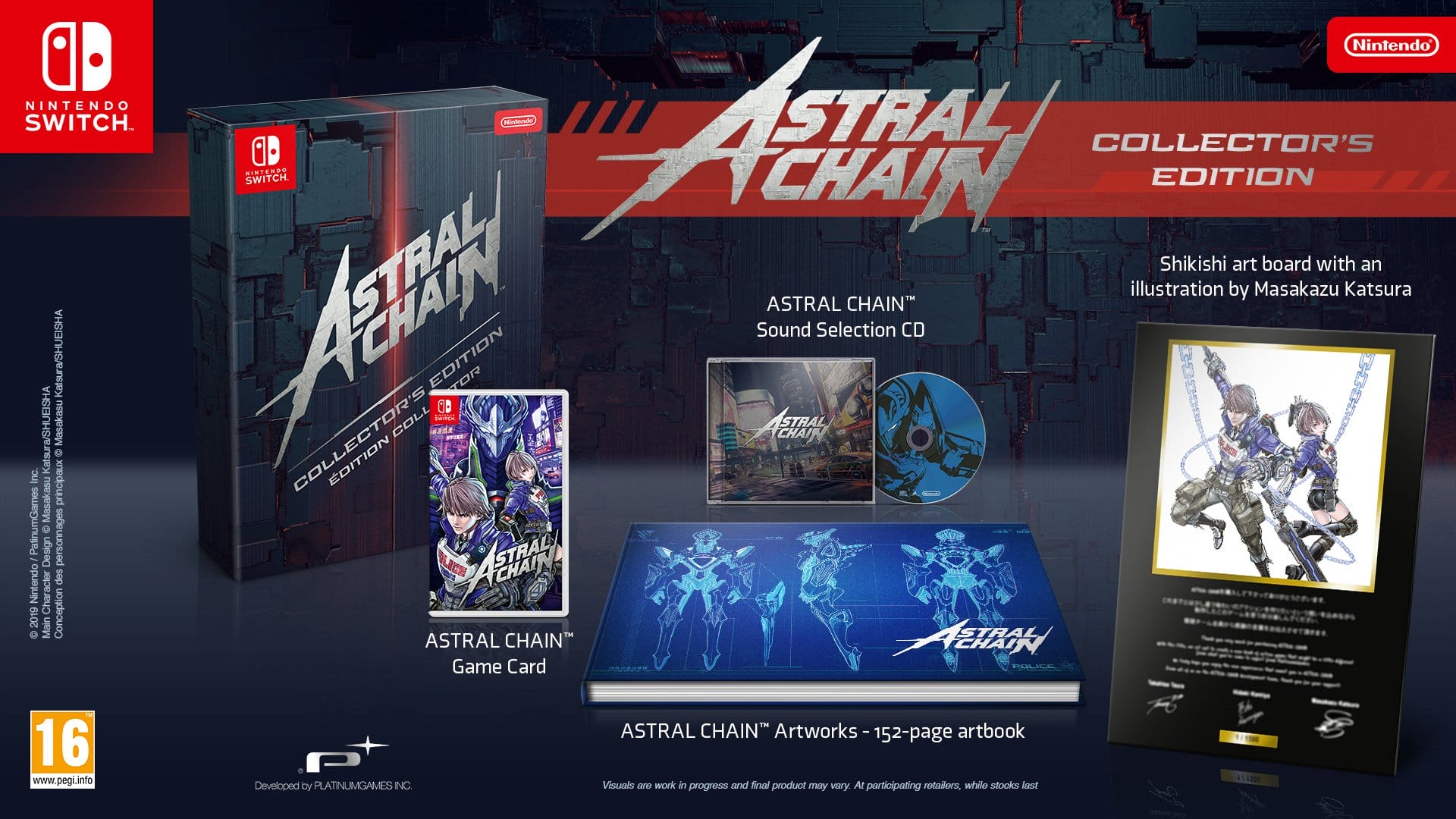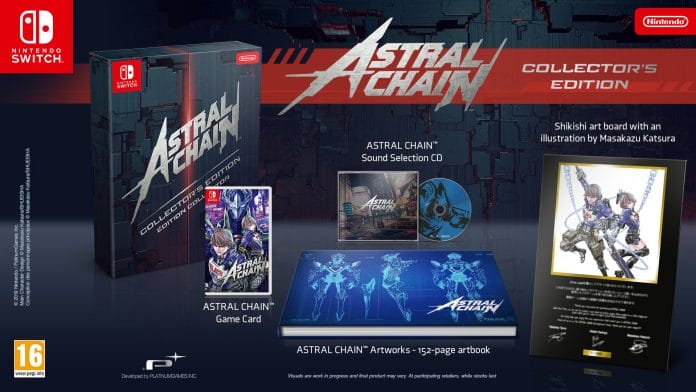 It looks like USA will not be getting any special edition for it right now. Nintendo has had a limited edition listed for Japan though. As of now, there is no confirmation on language support for the Japanese release.
Astral Chain Collector's Edition (Japan) contents:
Astral Chain physical game
Astral Chain soundtrack CD
Astral Chain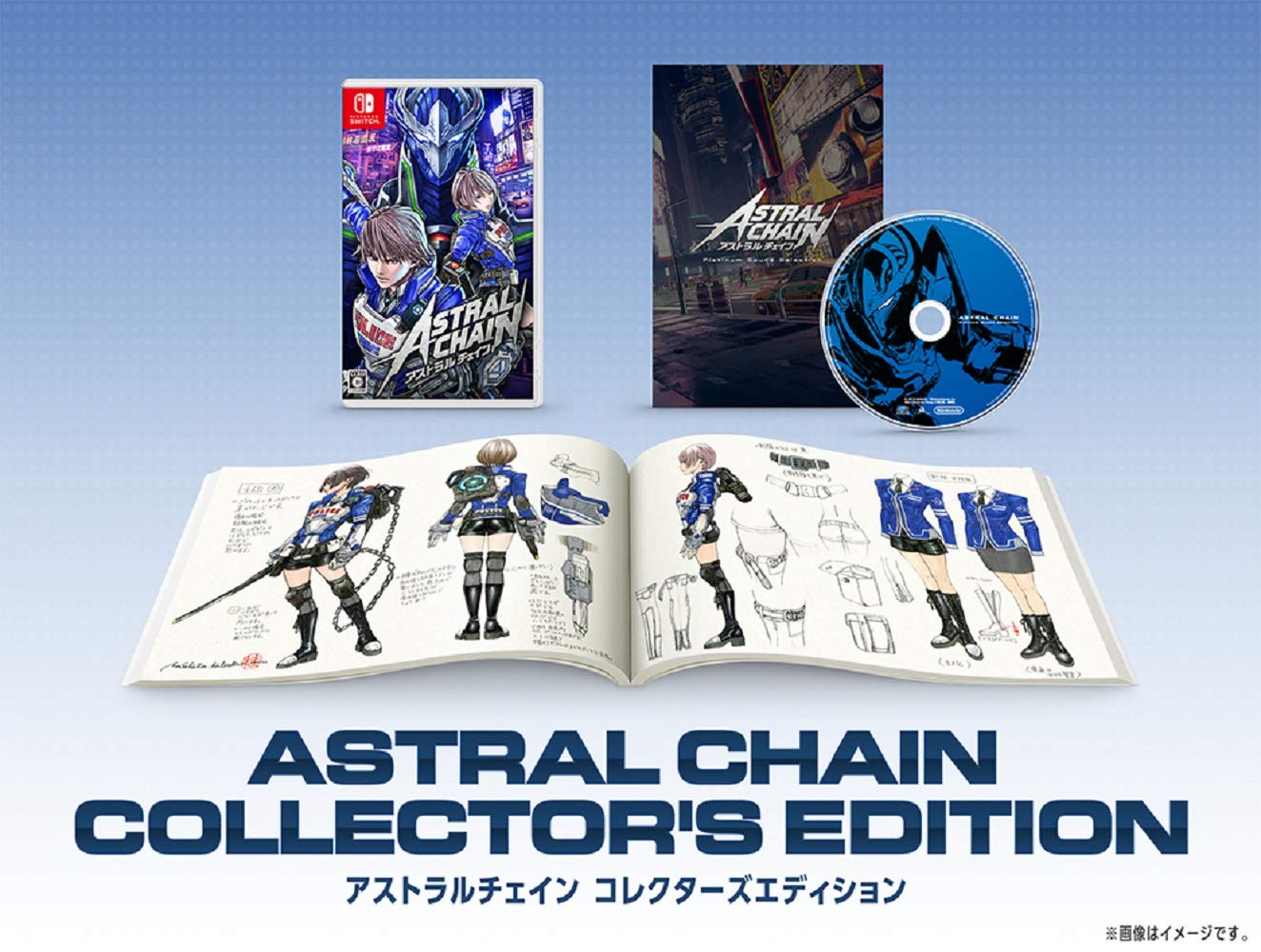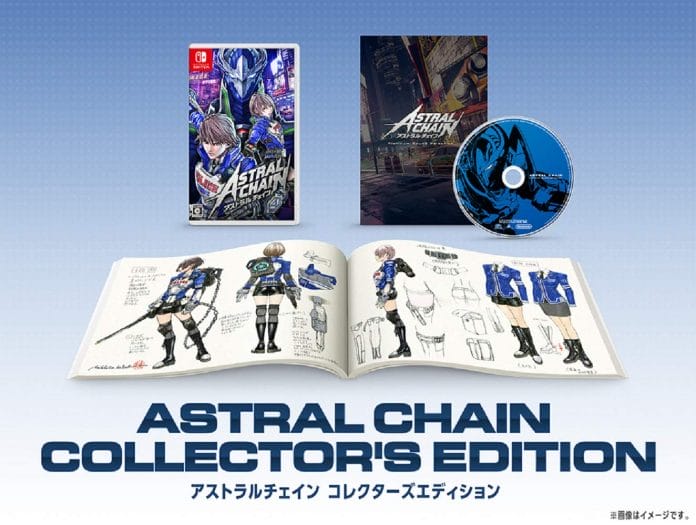 Nintendo Treehouse showcased the game in two different segments ahead of its release in August. Watch them below: