Atelier Sophie 2: The Alchemist of the Mysterious Dream from Koei Tecmo and Gust released this year and it is the series' first worldwide simultaneous release on multiple platforms and a fantastic entry. Check out my review and Switch port review of it. Today, the version 1.0.7 update has gone live on Nintendo Switch alongside the version 1.07 updates on PS4 (and PS5) and Steam. The download size is 43MB on PS4. This update fixes issues that occurred while using specific items. Watch the Atelier Sophie 2 trailer below:
Atelier Sophie 2 version 1.0.7 update patch notes
Fixed an issue that occurred when using certain items.
Other minor adjustments and bug fixes.
The patch notes from Koei Tecmo are below:
Fixed an issue that caused the game to crash when trying to use "Mosaic Umbrella" ("Atelier Plachta" DLC completion bonus) in the main game.
Fixed an issue in which the descriptions of some skills, effects, and traits differed from their actual specifications.
Fixed a playback issue that occurred when the BGM was changed in certain scenes.
Fixed display issues.
Other minor adjustments and bug fixes.
Atelier Sophie 2 version 1.0.6 update patch notes
Improved compatibility with the new DLCs.
Other minor adjustments and bug fixes.
Atelier Plachta extra scenario DLC details and download size
The Atelier Plachta DLC is an additional story episode featuring young Plactha as the main character set in the time after she has arrived in Erde Wiege. This is before she met Sophie but will feature Diebold and Ramizel as party members. The eShop page lists the download size as 255MB.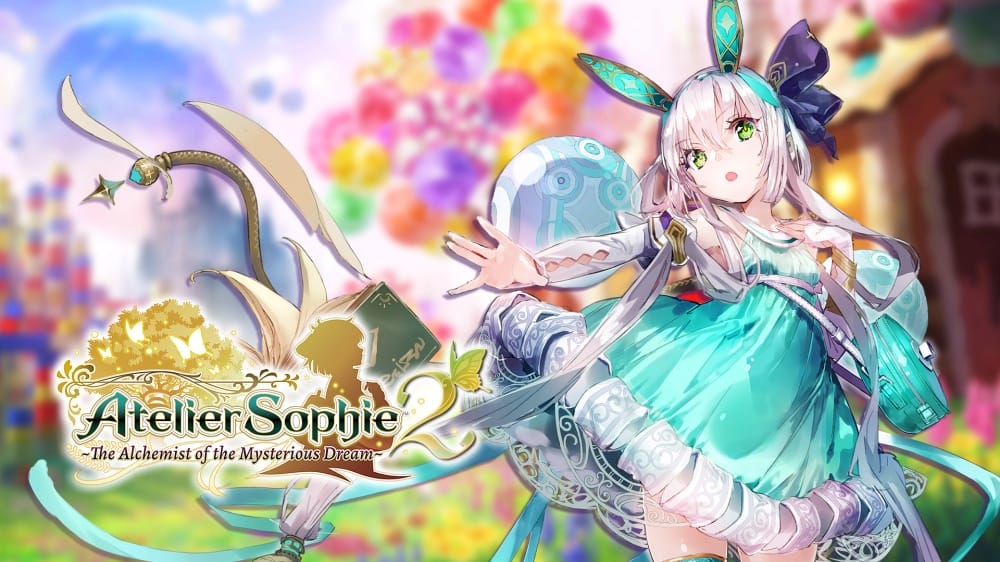 Atelier Sophie 2 Tales of Arise collaboration DLC
The Atelier Sophie 2 update 1.0.5 brought in the Tales of Arise collaboration. Details are below:
To celebrate the "Tales of" series & "Gust" collaboration, the update brings with it the free additional content "Tales of Arise" Collaboration Accessories.
Characters can put on the accessories "Alphen's Iron Mask", "Shionne's Hair Ornament" or "Owl King Doll," and after changing your outfit, you can enjoy events, battles, and exploration while wearing these accessories!
If you've been interested in the Atelier series but don't know where to start, read this. Atelier Sophie 2 is a fantastic new entry in the series and I can't wait to see how it evolves with more updates and DLC.
Atelier Sophie 2 is out now on PS4, Nintendo Switch, and PC via Steam worldwide.