Originally released on PS4 and PS Vita as two separate games, Digimon Story: Cyber Sleuth Complete Edition arrived on Nintendo Switch and PC via Steam last year. The collection of two JRPGs was priced reasonably well on Steam as well in India and never made it here officially on Nintendo Switch. Thanks to a post on Facebook from local Indian Steam users on Facebook, it has come to our notice that the previously released Digimon Story: Cyber Sleuth Complete Edition has been delisted on Steam in India.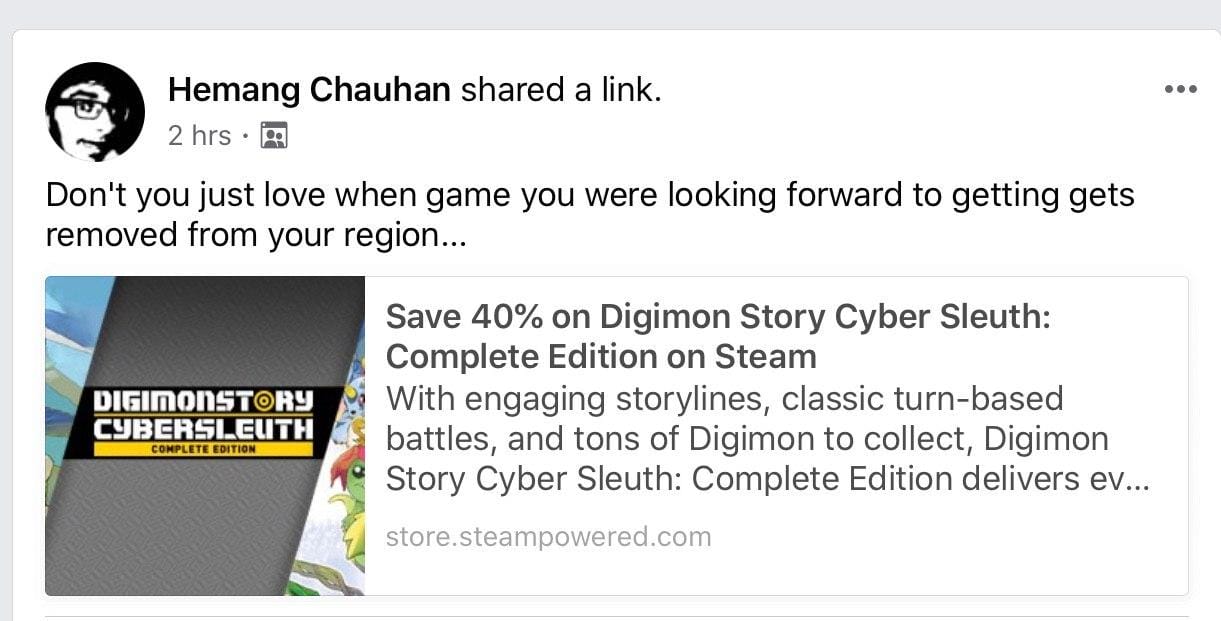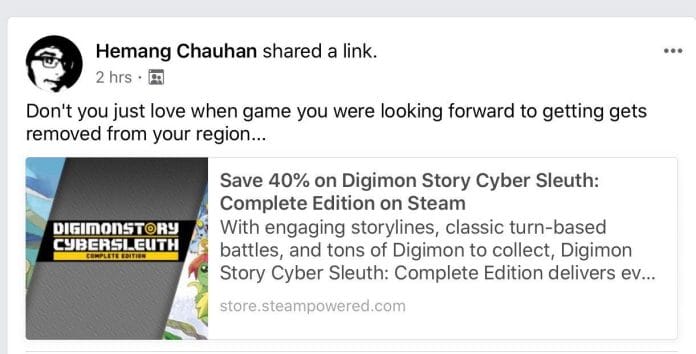 The Steam page for the game now goes to an error page saying the product is not available in the region. The Mako Reactor has reached out to Bandai Namco's India representatives as to why PC gamers aren't able to buy the game on Steam in India despite it being available earlier. We'll update this story if we hear from the company. As of now, it is not even clear if the game can be bought from a third-party store and activated in India considering the SteamDB page for the game lists Japan and India as the only two countries or regions on Steam where the game is not being sold right now.
This isn't the first time a Bandai Namco Entertainment game was available for purchase before it was delisted. My Hero One's Justice 2 was available as a pre-order in India on Steam before it was made unavailable for purchase on release day.
Digimon Story: Cyber Sleuth did not release here physically and digitally on PS4 and PS Vita. It is currently available digitally on Nintendo Switch in North America and Europe on the eShop.