Update: Added statement from Bandai Namco Entertainment on Xbox issue and clarified that the PS5 upgrade might cause issues for some.
At TGS 2022, Bandai Namco Entertainment announced that Dragon Ball Z: Kakarot is coming to PS5 and Xbox Series X|S with a free upgrade. Season Pass 2 was also revealed. This begins with a fourth DLC pack focusing on Bardock: Father of Goku TV Special which is out now alongside the Dragon Ball Z: Kakarot PS5 free upgrade you need to claim on the PS Store and the Xbox Series X version available through its own upgrade. I've run into issues with the PS5 upgrade process and also currently have no way to access my Xbox save which I explain below. Watch the new Season Pass 2 Bardock Alone Against Fate release date trailer below:
How to upgrade Dragon Ball Z: Kakarot on PS4 to PS5 for free
If you aren't seeing the free upgrade and own a digital copy of the game the upgrade is currently not visible on the PS Store. Make sure you follow the steps below:
Press down on the d-pad on the game's tile and select the three dots
Select view product
Select the three dots again and choose Deluxe Edition
Another dropdown lets you choose 'Game'
The free upgrade / download button will be visible now
Note: This is asking some users to insert a disc as mentioned in the replies here. We confirmed this works fine for us and with a reader who tested it on their own account. If Bandai Namco Entertainment posts and update on this situation, I'll update this story.
How to upgrade Dragon Ball Z: Kakarot on Xbox One to Xbox Series X – will save data carry over?
The upgrade shows up as an update to the Xbox version if you have it installed. Be careful here because I lost my save data since it requires you to launch the Xbox One version and upgrade your save before playing it on Xbox Series X version. I have the error below: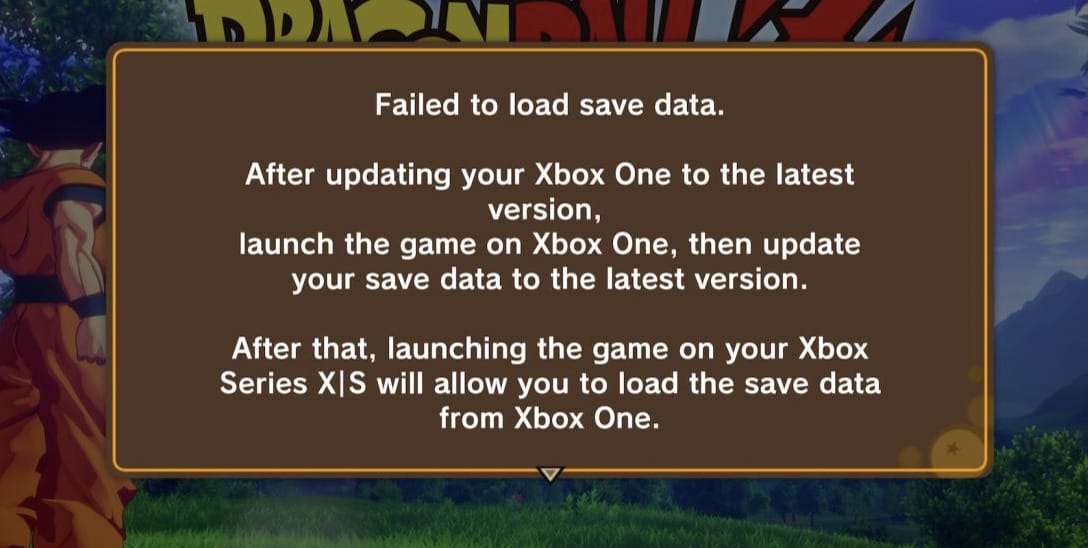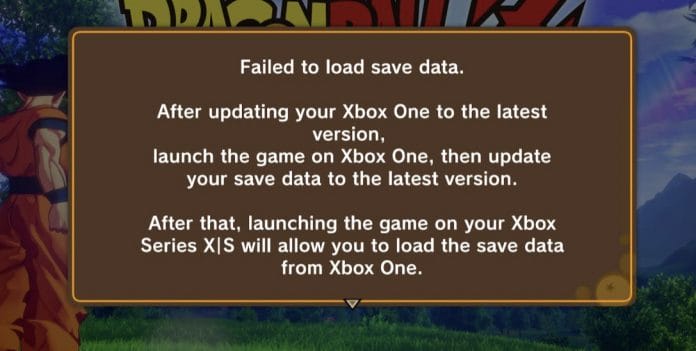 Bandai Namco Entertainment has acknowledged the issue and has confirmed that save data will not be deleted. The release of Season Pass 2 has been delayed because of this as mentioned in the blog post.
Dragon Ball Z: Kakarot PS5 and Xbox Series X frame rate
Bandai Namco confirmed that it will be 60fps with enhanced graphics. Check out the video below:
Dragon Ball Z: Kakarot Season Pass 2 release date
Dragon Ball Z: Kakarot Bardock Alone Against Fate has released today. Season Pass 2 includes a complete reproduction of the classic story letting you face off against Frieza in a boss battle, interact with other Saiyans and members of the Frieza Force between missions.
Dragon Ball Z: Kakarot is out now on PS5, Xbox Series X|S, Switch, PS4, Xbox One, and PC via Steam worldwide. Read my review of the Switch version here. Check out the official website here.