Final Fantasy VII Remake from Square Enix is set to release worldwide on April 10 for PS4 but physical copies will not be reaching customers on time in India. While Square Enix has been very proactive in posting updates for the game's retail release worldwide, expect more delays given the current situation worldwide.
Specialist retailer Games The Shop has begun sending emails to customers who pre-ordered the Final Fantasy VII Remake Deluxe Edition notifying them about the delay just like with Persona 5 Royal. As of now, a new release date for the retail release has not been announced. Expect emails or calls for a delay if you haven't already been notified for your pre-order of Final Fantasy VII Remake. The email sent out to customers who pre-ordered it is below: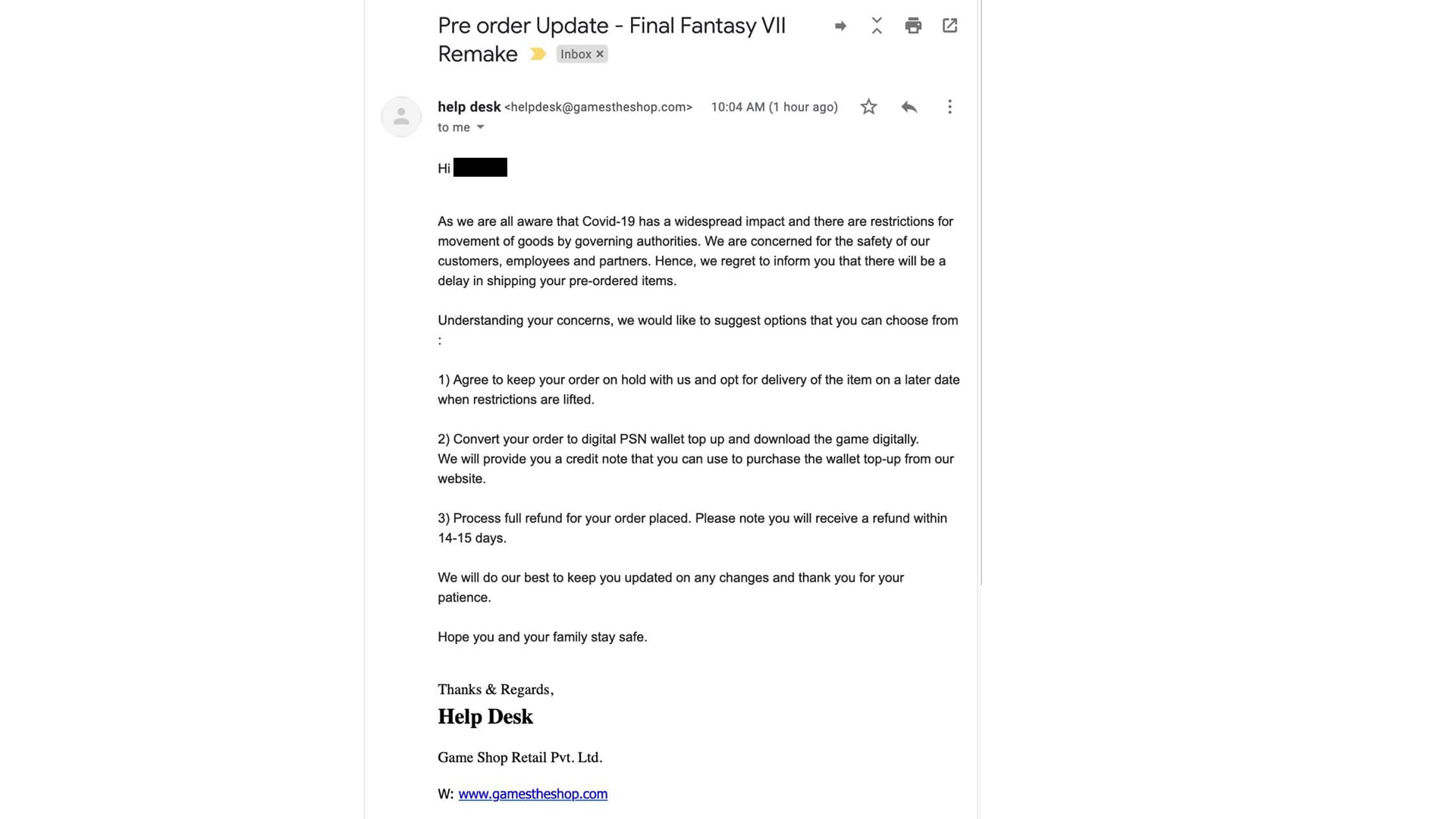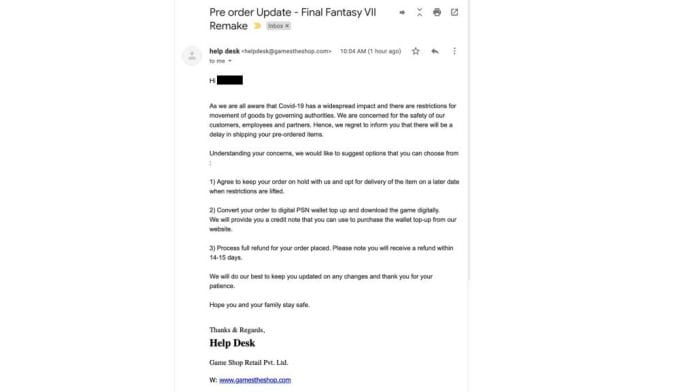 This delay shouldn't surprise anyone given the current lockdown across India where non-essential goods will not be shipped anywhere for the time being. If the lockdown continues, expect delays for Trials of Mana as well. Games The Shop is asking customers and potential buyers if they want to convert pre-orders to digital through a PS Store wallet top up. It is worth noting that the Final Fantasy VII Remake download size is little over 90GB so keep that in mind.
We found Final Fantasy VII Remake worth your time regardless of whether you experienced the original or are a newcomer to the series. Check out our review here.
Final Fantasy VII Remake releases on April 10 for PS4. When we have an updated time frame for the physical release in India, we will post about it.