Updated on July 17, 2020 at 4:21pm – added comment from Sony India on Ghost of Tsushima stock shortages.
If you were looking to purchase Ghost of Tsushima on Amazon India or specialist retailers like Games The Shop, you're out of luck. According to listings on both sites, the PS4 exclusive is sold out. Amazon's preferred retail vendor Cloudtail lists the Ghost of Tsushima Standard Plus Edition as unavailable until July 28 while Games The Shop has both Standard Plus and the Special Edition sold out. For its part, Flipkart appears to have delisted the game after having it up for pre-order.
However Amazon India still has the Ghost of Tsushima Special Edition still in stock for Rs. 5,999. Some third-party sellers still have the game in stock on Amazon though supplies are quickly dwindling.
Several offline retailers across the country speaking to The Mako Reactor have confirmed that they're already sold out as well. In fact some were only able to fulfill pre-orders and not day one customers.
"We sold out our entire stock of Ghost of Tsushima in pre-orders," says one Bengaluru-based retailer on the condition of anonymity. "And we haven't even got the stock yet due to lockdown restrictions. Thankfully, customers aren't cancelling orders and are understanding of the situation."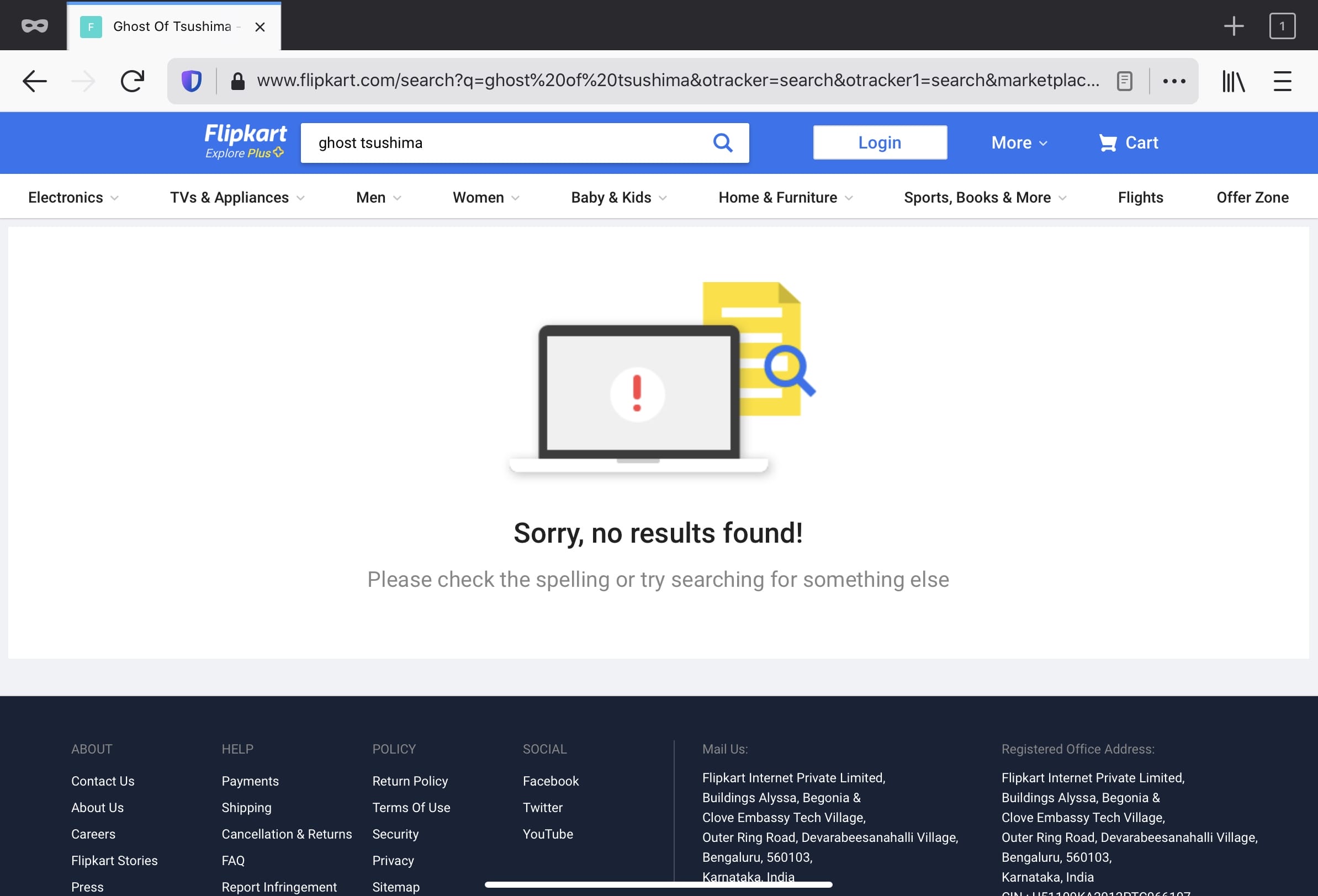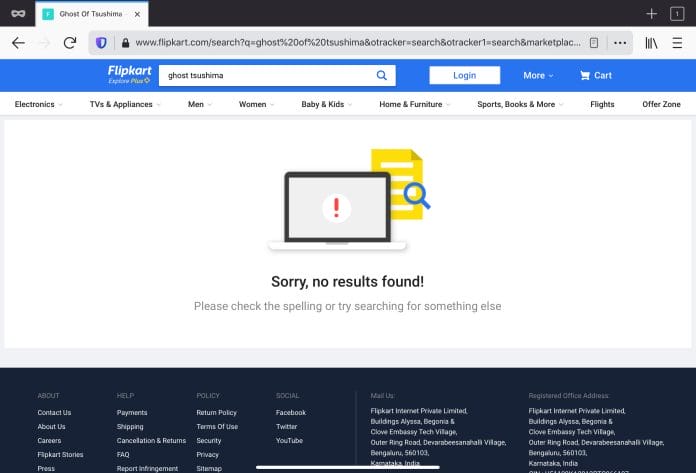 For its part, Sony has denied that the game is out of stock.
"The information is incorrect and at present Ghost of Tsushima is available in stores across India (except in locations where lockdown is in effect)," a spokesperson for Sony India tells us over email. "The title secured very good reviews and is selling beyond expectation. Our channel partners are happily serving the customers from their respective stores."
Odd considering Amazon India, Games The Shop, and even Flipkart are out of stock. These are perceived as some of India's biggest retailers with independent game stores making up the rest of the business.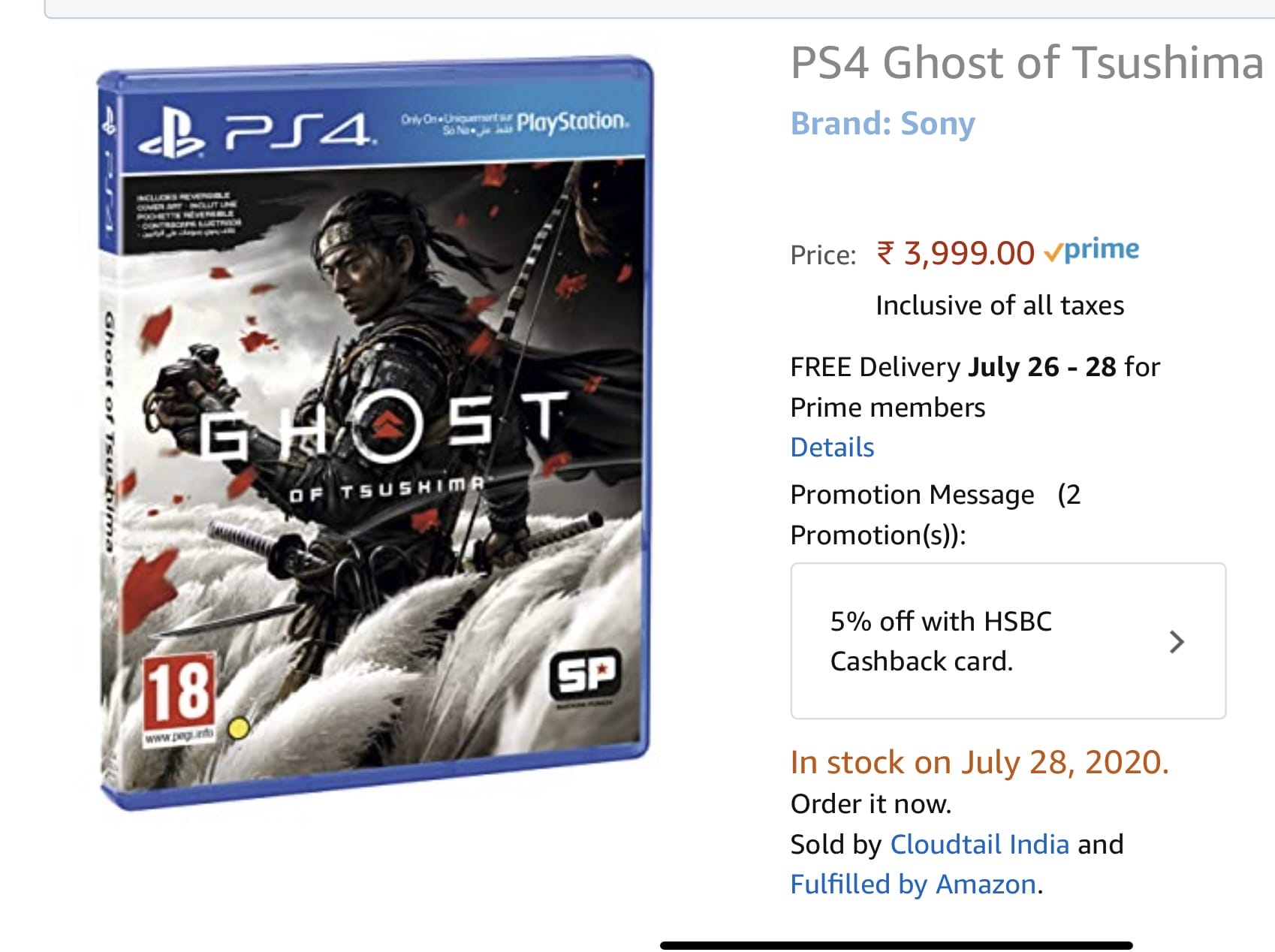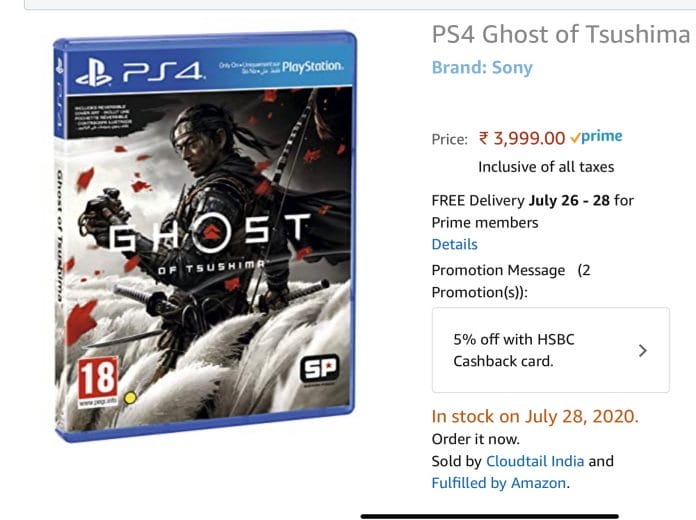 As we previously stated, considering the ongoing coronavirus pandemic and that it's the end of the PS4's lifecycle we wouldn't be surprised to see Ghost of Tsushima being tough to find after launch. Nonetheless, this is in sharp contrast to past big AAA releases from Sony. Uncharted 4, Spider-Man, God of War, Death Stranding, and God of War were all easily available on launch day as was The Last of Us Part 2.
This could either mean that Ghost of Tsushima has exceeded sales expectations to a degree where it bested everything else Sony has released this generation or the more likely explanation is that both Sony and its retail partners underestimated the demand for the game, similar to Indian distributor E-xpress with Yakuza 0.
The game is out of stock.

— Games The Shop (@GamesTheShop) July 17, 2020
Right now though, if you're looking to pick up Ghost of Tsushima, you may have to wait a bit. For what it's worth, Ghost of Tsushima is one of the best games from Sony this year with a fantastic photo mode to boot. Check out our Ghost of Tsushima review, buyer's guide, and everything else you know about Sony's PS4 swansong.