River City Girls by Arc System Works and WayForward arrived on all consoles and PC in 2019. Read my review of it here. You play as Kyoko and Misako who are trying to rescue their kidnapped boyfriends. When the game was originally revealed, it was confirmed that Limited Run Games would be handling the physical release for PS4 and Nintendo Switch in North America and that physical release and collector's edition released with a vinyl soundtrack. For PS5, Limited Run Games is doing a new physical release and a collector's edition. Watch the trailer for River City Girls that showcases Kyoko below:
River City Girls PS5 Limited Run Games pre-order date
Limited Run Games will have the PS5 version available as a pre-order beginning on August 13. Check out the box art below: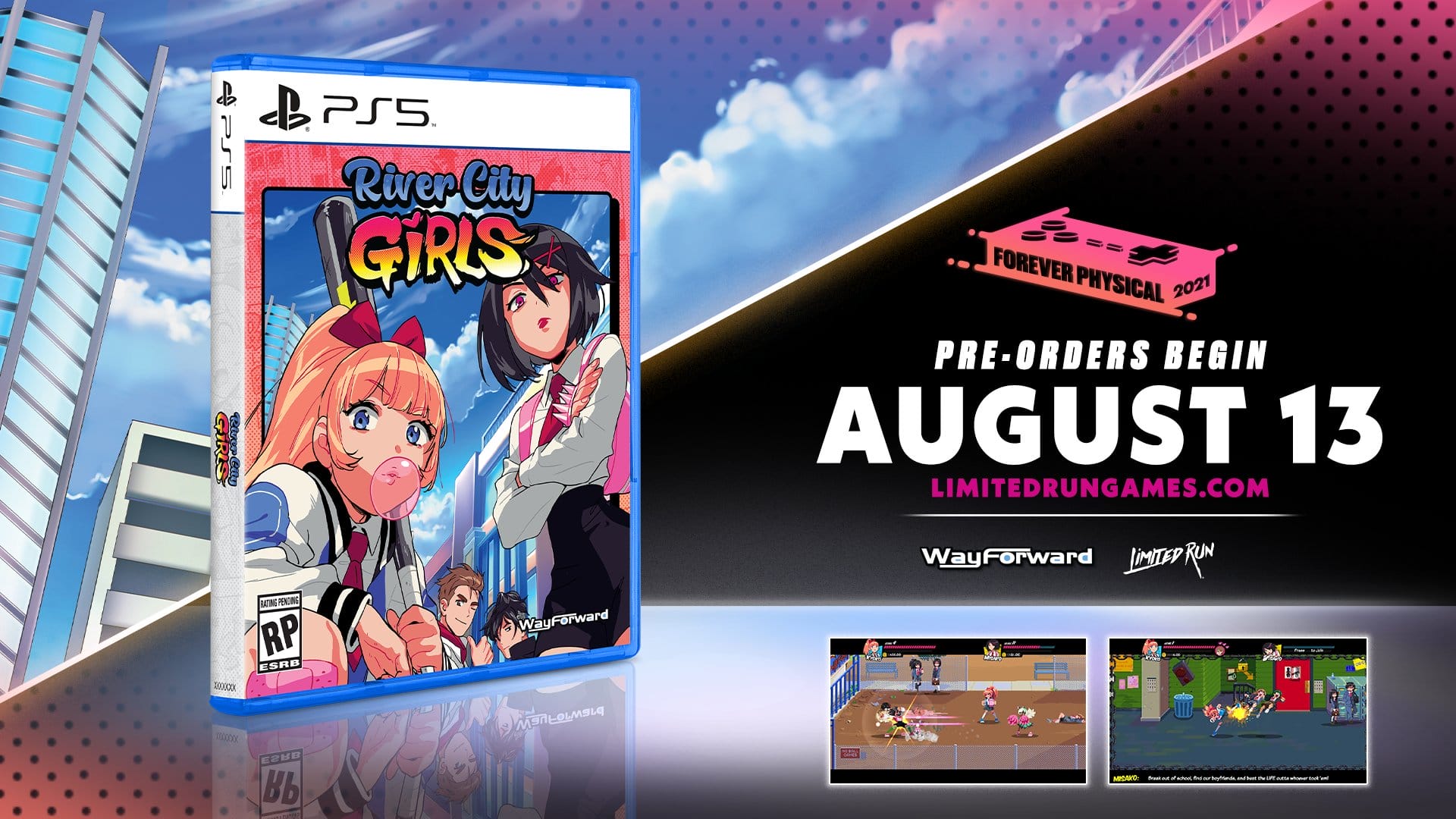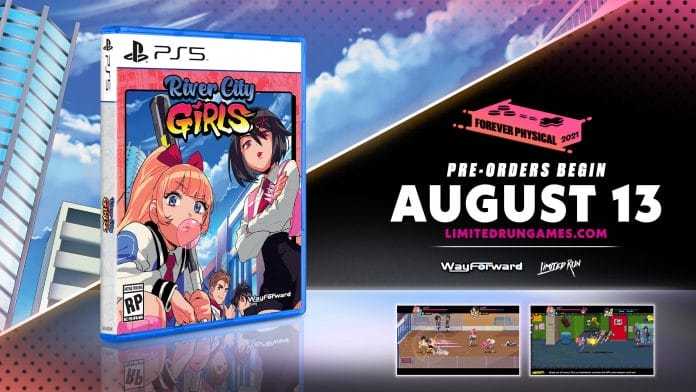 River City Girls PS5 collector's edition
Check out the River City Girls PS5 collector's edition below. It is priced at $84.99 and is an open pre-order.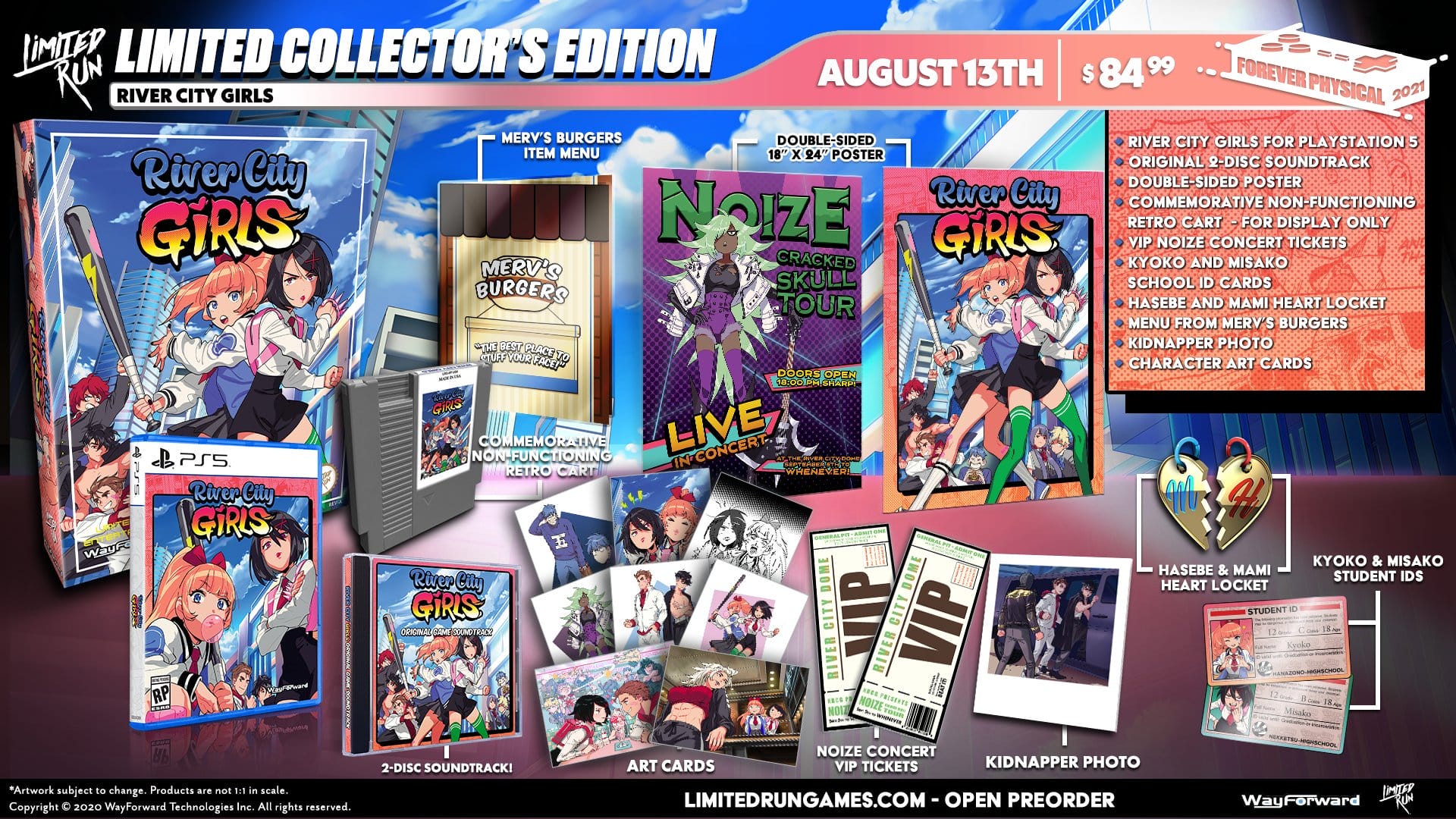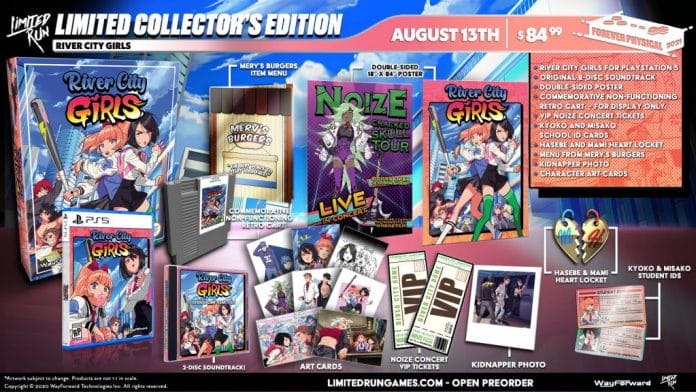 There will also be more River City Girls merchandise to celebrate the PS5 physical release. Details will be revealed soon.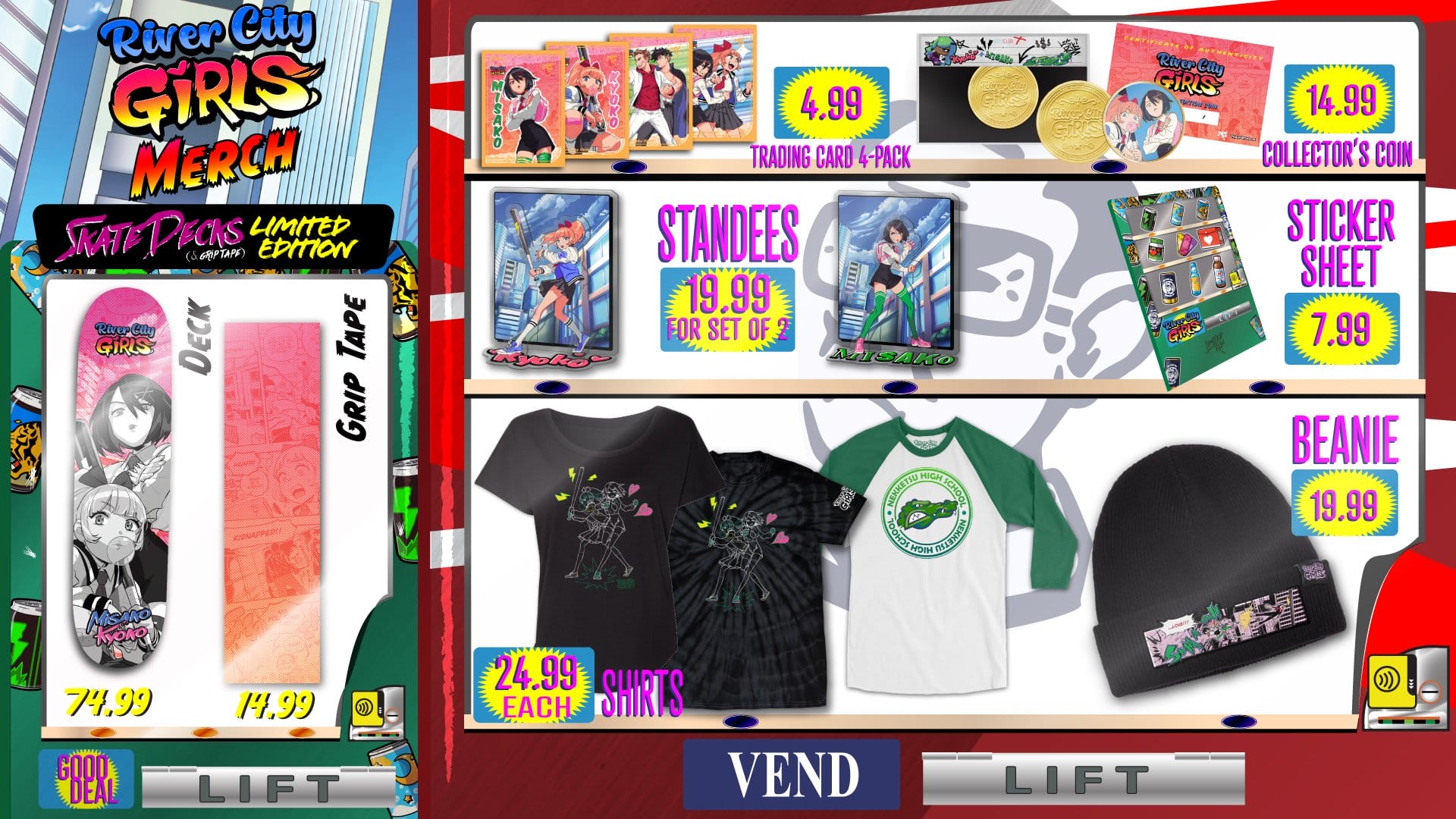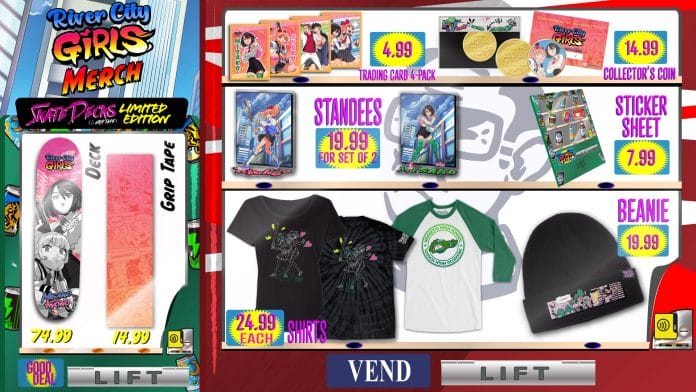 River City Girls is out now on PlayStation 4, Nintendo Switch, Xbox One, and PC.