Sonic Frontiers from Sega recently released on all consoles and PC. I've had a lot of fun playing it on PS5 for review, and have been playing it on Steam Deck and Switch. Read my thoughts on those versions here. Today, following the Monster Hunter Collaboration DLC release, Sega revealed the 2023 update and free content roadmap for the game. I hope the team adds quality of life improvements and fixes some of the technical issues in updates before that. Watch the Sonic Frontiers Monster Hunter Collaboration trailer below:
Sonic Frontiers free content updates roadmap
Sega announced that the game will get multiple free content updates extending into next year in the launch announcement for the Monster Hunter Collaboration Pack DLC. The details are in the image below. Sega confirmed that everything here will be free.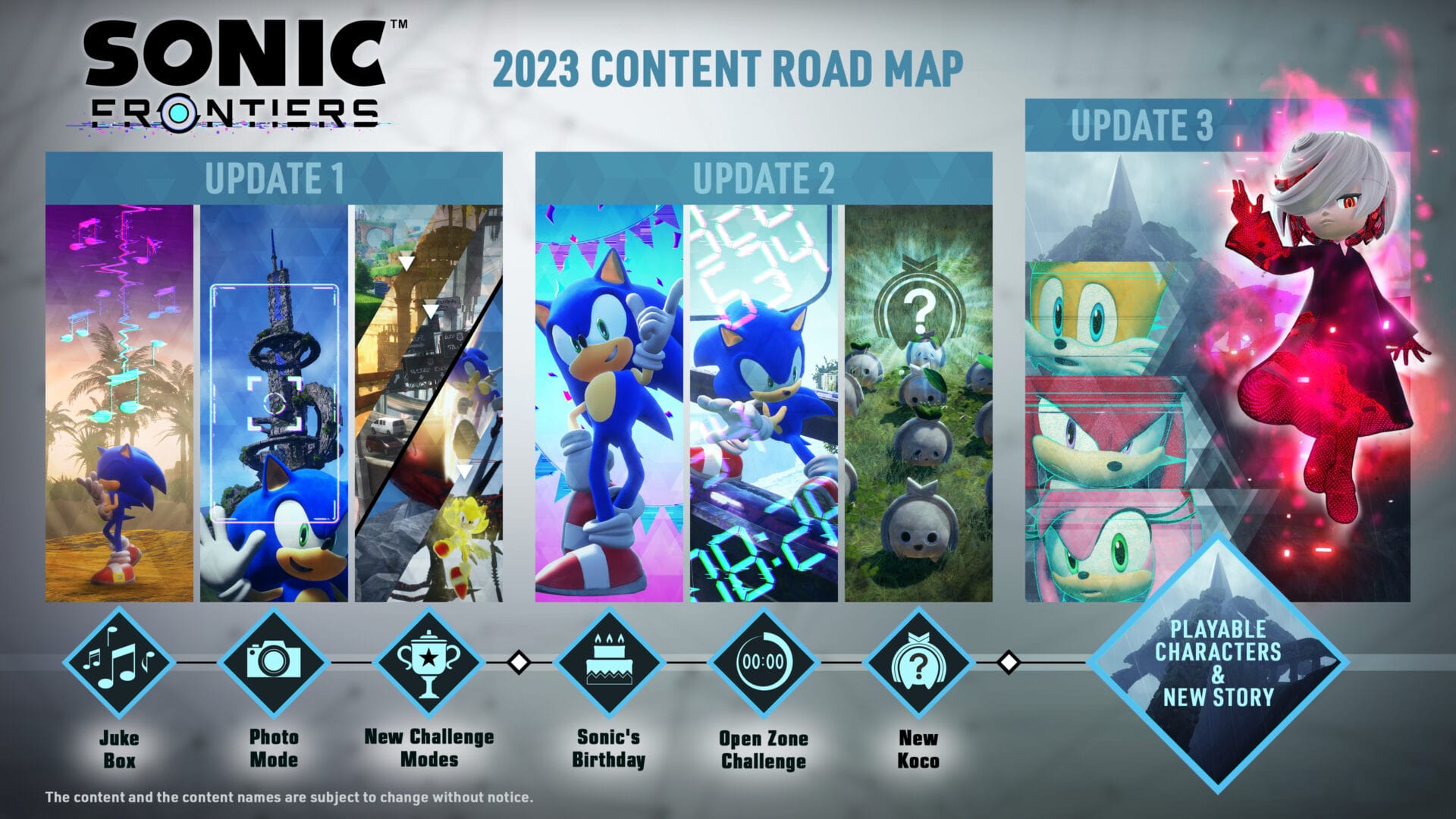 If you're curious about what DLC is available and coming for Sonic Frontiers, read my complete Sonic Frontiers DLC guide. With Sonic Frontiers now available, the original soundtrack is set to be released worldwide on vinyl and digitally beginning next month.
Sonic Frontiers is out now worldwide on PS5, PS4, Xbox Series X|S, Xbox One, Nintendo Switch, and PC via Steam and the Epic Games Store.
Updated on November 30: Added 2023 roadmap details.