After a listing on the PlayStation Store confirmed Cassandra, Bandai Namco Entertainment officially announced more than what most fans expected at Evo 2019 for Soulcalibur VI. Cassandra joins in as the final character for the original Season Pass for Soulcalibur VI but a new Season Pass has been announced. This will feature four new characters. Watch the trailer for Soulcalibur VI Season Pass 2 below:
Haohmaru from Samurai Shodown joins Soulcalibur VI as a guest character with Season Pass 2. Season Pass 2 will likely be on sale beginning later today on digital storefronts. Cassandra who was leaked earlier will be joining later today. She is included in the Deluxe Edition that has been discounted recently and in the first Season Pass. Watch the Cassandra reveal trailer below:
Soulcalibur VI Season 2 contents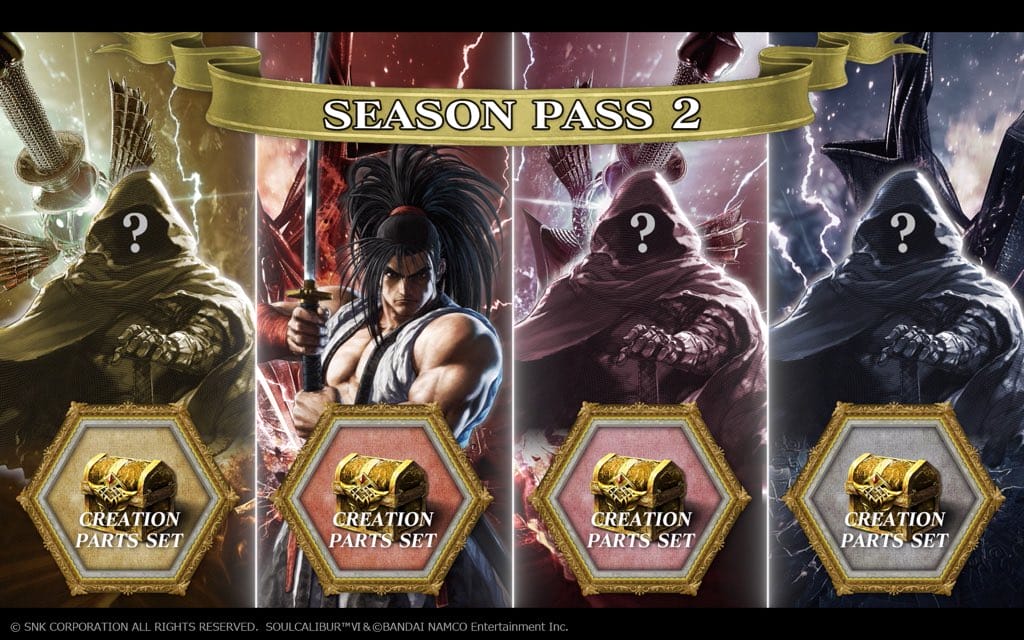 Soulcalibur VI is now available on PlayStation 4, Xbox One, and PC.