Just like with the release of Clannad on Nintendo Switch, The Grisaia Trilogy will include English text support as an option in the Japanese release. This collection includes The Fruit of Grisaia, The Labyrinth of Grisaia (with After Story, The Cocoon of Caprice, Shot Short Scenario stories), The Eden of Grisaia (with The Seed of Blanc Aile, Prologue stories), and the side episodes The Leisure of Grisaia, The Afterglow of Grisaia, and The Melody of Grisaia. The Trilogy brings all the Grisaia visual novels together in a single package for Nintendo Switch with touchscreen support and more.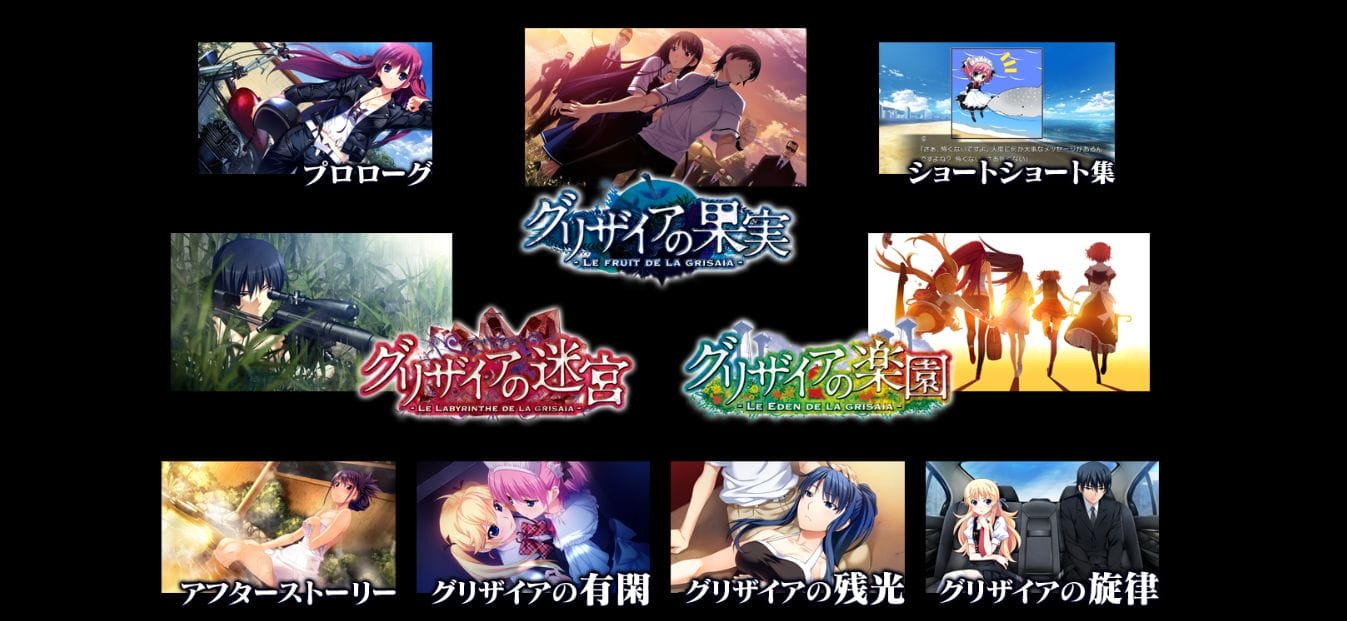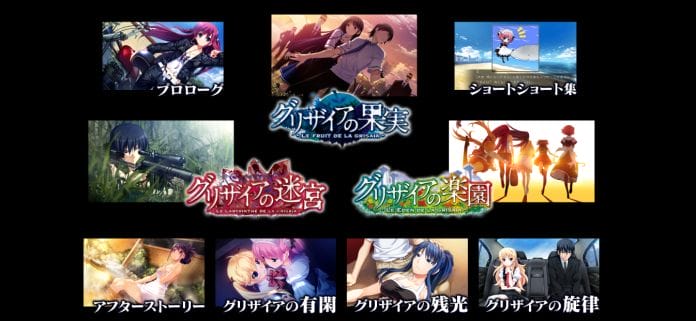 While Clannad was also revealed to have English text support for the Japanese release, Prototype actually published it in North America and Europe digitally the same day so it is likely The Grisaia Trilogy will be released digitally in the West as well. I'll have a review of the Switch port of Clannad in the near future.
The Grisaia Trilogy launches on November 7 for Nintendo Switch both physically and digitally. Check out the official website here.