Ys VIII: Lacrimosa of DANA's PS5 version is being handled by Engine Software who worked on Ys IX: Monstrum Nox and Trails of Cold Steel IV for Nintendo Switch among other titles for NIS America including the upcoming Prinny Presents NIS Classics Volume 3 release. The PS5 version was announced at New Game Plus Expo, but details on the upgrade, feature set, and more were not available. I reached out to Reef Entertainment who handles distribution and more for NIS America in the UK about the Ys VIII PS5 release contents, DLC, upgrade options and more. For the DLC, I was told that it will follow the same listing as the Switch version with all prior cosmetic DLC included. If you missed the release date trailer, watch it below:
Ys VIII PS4 to PS5 save data transfer
This PS5 version will not support save transfers from the PS4 version. While I expected no upgrade given that the PS5 version is launching at a budget price with DLC included, I was hoping for a save transfer option. I replay Ys VIII very often across platforms, so it isn't a huge deal for me, but would've been great to have.
Ys VIII PS4 to PS5 upgrade is not available
I was also told that there will be no upgrades for this release from the PS4 version.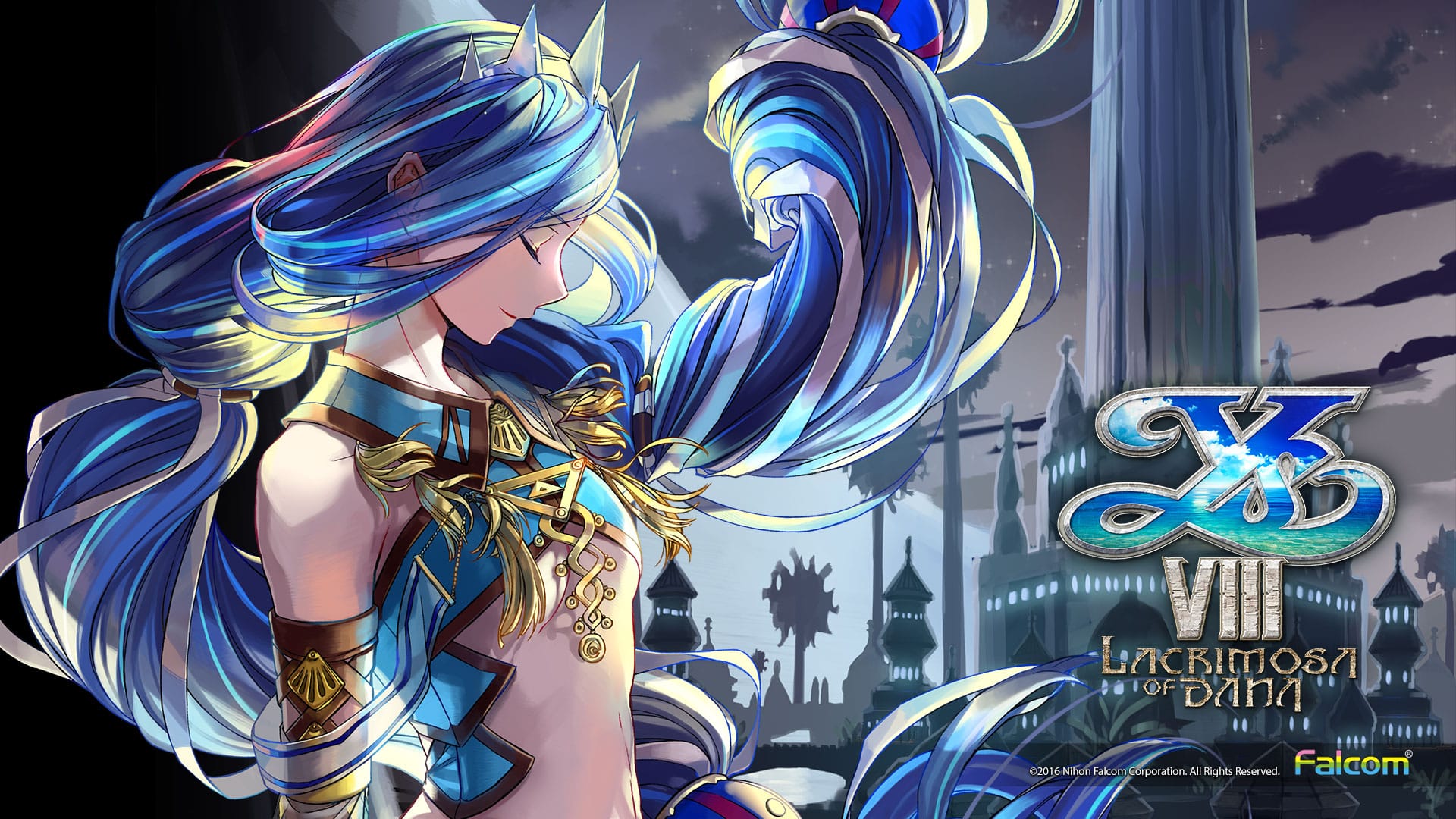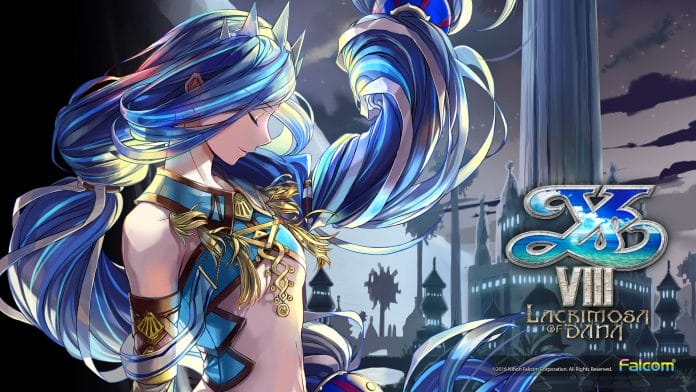 Ys VIII: Lacrimosa of DANA physical release for PlayStation 5
Ys VIII limited edition for PlayStation 5is now available to pre-order on the NIS America store herefor $99.99. It includes
Ys VIII: Lacrimosa of DANA Deluxe Edition for the PS5™
"Art Collection" Softcover Art Book
"The Journal of Adol Christin" Hardcover Book
Ys VIII: Lacrimosa of DANA "Seiren Songs"
Ys VIII: Lacrimosa of DANA Acrylic Bookends
Adol and Dana Cloth Poster ( 24″ x 17″)
Ys VIII: Lacrimosa of DANA Steelbook®
Collector's Box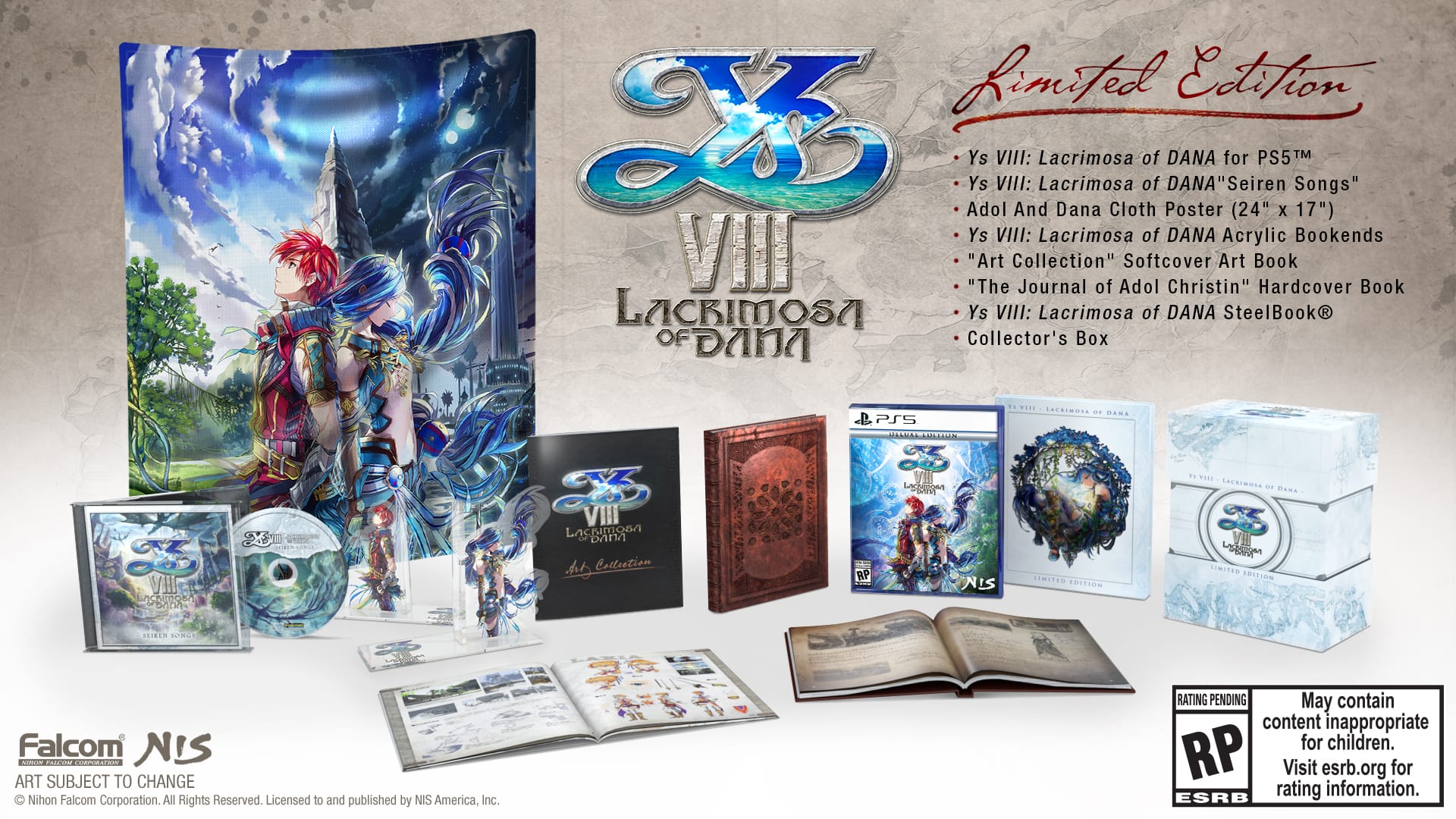 Check out the offiical Ys VIII PS5 website here and the Steam page here with co-op support. It is going to be interesting to see what frame rate improvements and other technical enhancements this release has. I hope we get native DualSense haptic feedback and trigger support.
Ys VIII: Lacrimosa of DANA is out now on PS4, PS Vita, Nintendo Switch, and PC platforms. It releases for PS5 on November 18 in Europe and November 15 in North America.