Koei Tecmo and Gust's Atelier franchise is one of my favourite JRPG series in recent years and it has been great seeing the older games get released on modern systems. Atelier Ryza, the newest mainline entry, seems like the most successful entry in the series commercially and with bringing new players into the series. Franchises with so many entries are often daunting for new players because games are scattered across different generations of consoles. People often wonder which game to start with and today, a new challenger enters the fray with the Atelier Dusk Trilogy Deluxe Pack from Koei Tecmo Europe and Gust.
In terms of content, the Atelier Dusk Trilogy Deluxe Pack includes three Atelier games that belong to the Dusk subseries. This includes Atelier Ayesha: The Alchemist of Dusk DX, Atelier Escha & Logy: Alchemists of the Dusk Sky DX, and Atelier Shallie: Alchemists of the Dusk Sea DX. The DX suffix stands for deluxe and these games include content from the PS3 and PS Vita versions of the games with most of the previously released DLC included right from the start.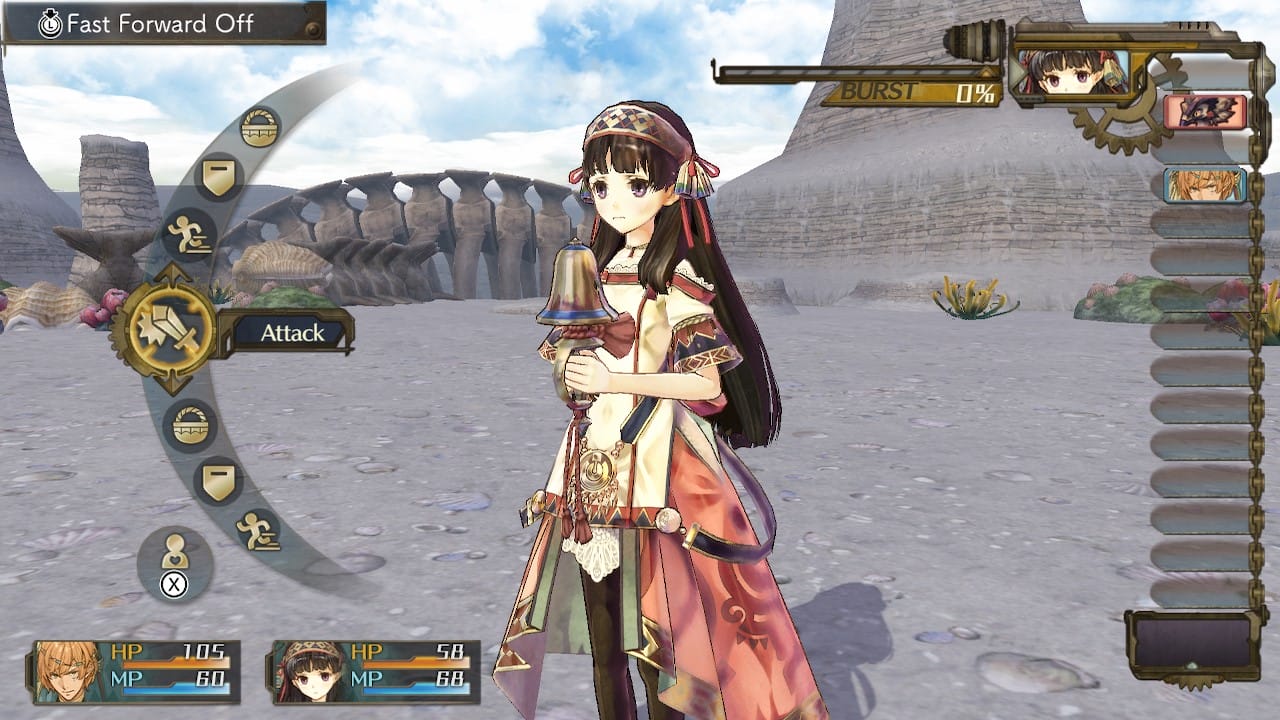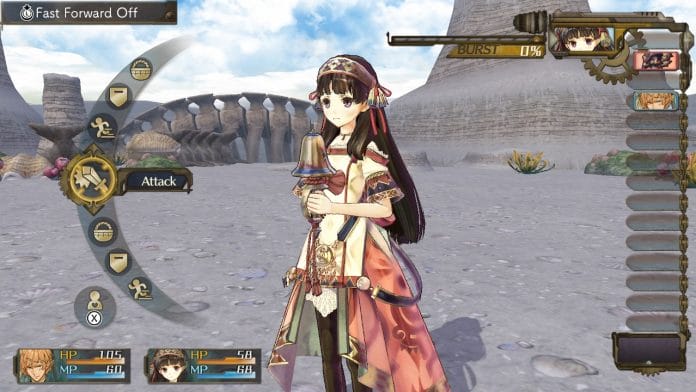 Atelier games often release as a part of a trilogy that sees subsequent games bring in older characters and have callbacks to prior entries in the trilogy. The Atelier Dusk Trilogy Deluxe Pack follows the same ruleset. Atelier Ayesha is the first entry and it follows Ayesha Altugle who is trying to rescue her sister. Atelier Escha & Logy is set about four years after Atelier Ayesha and it features two protagonists, Escha Malier and Logix Fiscario. Atelier Shallie also features two protagonists but both are nicknamed Shallie and this game is set about six years after Atelier Escha & Logy. While the three games are all part of the Dusk trilogy, you can start with any of them, but I would still recommend following the release order to get the best experience when it comes to characters, callbacks, and gameplay mechanics.
Older Atelier games all had a time limit to accomplish certain tasks which was somewhat of a point of contention within the fanbase. Newer games have avoided the time limit to completely embrace the relaxing nature of these games but some fans still enjoy having a time limit to prod them into getting on with the story. Atelier Ayesha and Atelier Escha & Logy have a time limit but Atelier Shallie ditches the time limit. This is another thing to consider if you are buying into the older games after getting into the series with Atelier Ryza because the games included in this trilogy are also available standalone on the eShop.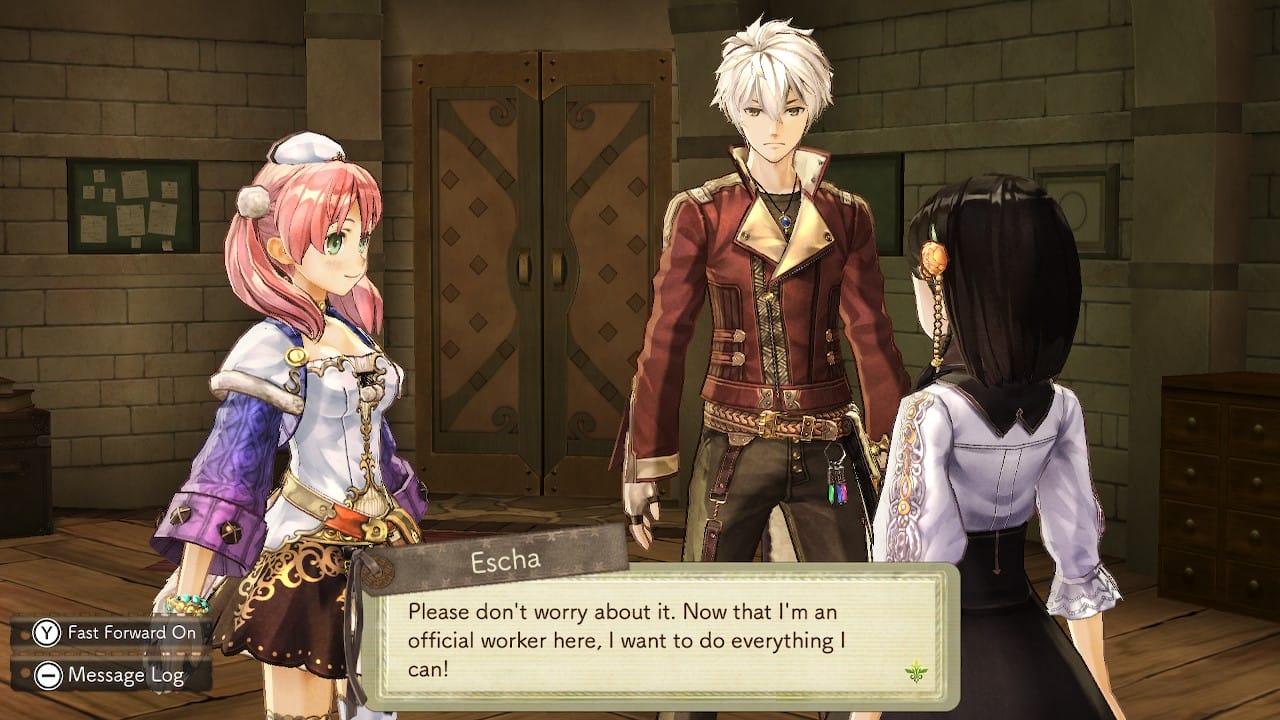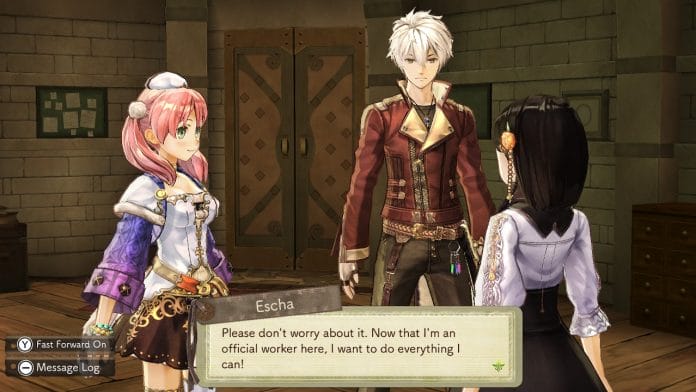 Visually, this trilogy doesn't do anything spectacular and is basically the older games running at a higher resolution and a more stable frame rate. These aren't remasters or remakes but more just enhanced ports. Japanese light novel illustrator Hidari's (most known for these Atelier games and Fire Emblem Echoes: Shadows of Valencia) art looks gorgeous and the Dusk games are the best Atelier games when it comes to aesthetics with even basic environments excelling at the fairy tale like look the series is known for. On Nintendo Switch, the games look good docked and handheld. While docked, anti-aliasing would've definitely helped with the overall image quality. When it comes to performance, all three games target 30fps and the frame rate is held very well. Some cutscenes have stutter during transitions but gameplay has been very good.
On the audio side of things, all three games support both Japanese and English voice acting right from the get go. You can change this in the options. The games also include support for changing background music to songs from other Atelier games. This includes older games like Atelier Marie and even newer ones like Atelier Lydie & Suelle which is a nice surprise.
If you played these games on PS3, the Atelier Dusk Trilogy Deluxe Pack is definitely worth getting for the DLC included and all extra content and enhancements of the PS Vita release. If you played these games on PS Vita, there isn't much here to warrant another purchase barring a much better handheld version if you ever want to replay the games.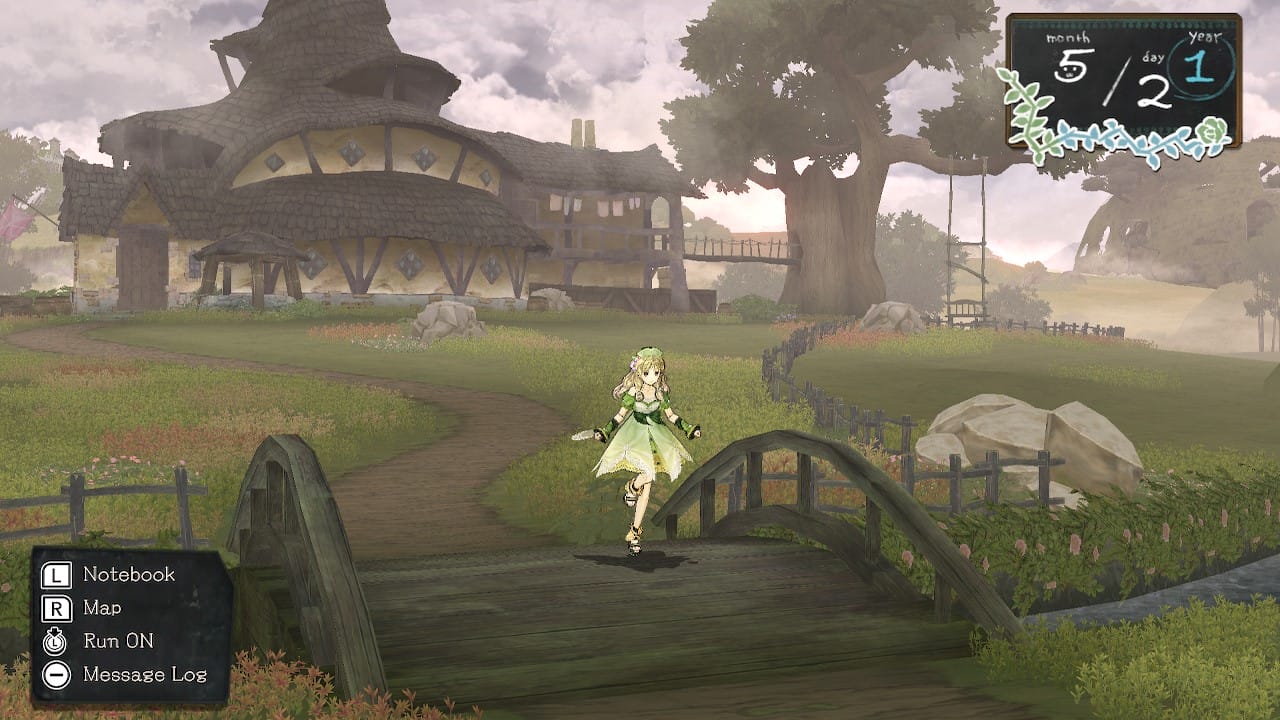 While Atelier Shallie Plus and Atelier Escha & Logy Plus on PS Vita were great games, the performance was bad. The Atelier Dusk Trilogy Deluxe Pack is the best of both worlds offering a great portable version that can also be docked. The differences between the PS4 versions and Nintendo Switch version of this trilogy aren't enough to consider sacrificing portability.
Overall, the Atelier Dusk Trilogy Deluxe Pack on Nintendo Switch is a great addition to the console's JRPG library and a fantastic set of games on its own. These three games are the most consistent of all the Atelier trilogies in terms of quality and it is great to have them on a portable without any of the technical issues seen in the PS Vita versions. While Atelier Ryza is still the best entry point to the series on Switch, if you've been waiting for a taste of the older Atelier games, the Atelier Dusk Trilogy Deluxe Pack is well worth your time and money.