The Attack on Titan franchise has had a rocky history in the transition to video games. The first game released in the West was the Spike Chunsoft developed Attack on Titan: Humanity in Chains that was plain bad. Koei Tecmo and Omega Force brought out the first real great Attack on Titan game in the form of AOT: Wings of Freedom that arrived on consoles and PC finally allowing fans to properly experience the story of the anime with excellent gameplay. Last year, they built on the original with AOT 2 that not only included the original season of the anime's story but also the second season and a host of gameplay improvements and additions. This month, they build on AOT 2 by adding the third season's story and a surprisingly good strategic extra mode in the form of AOT 2: Final Battle (Attack on Titan 2: Final Battle in North America).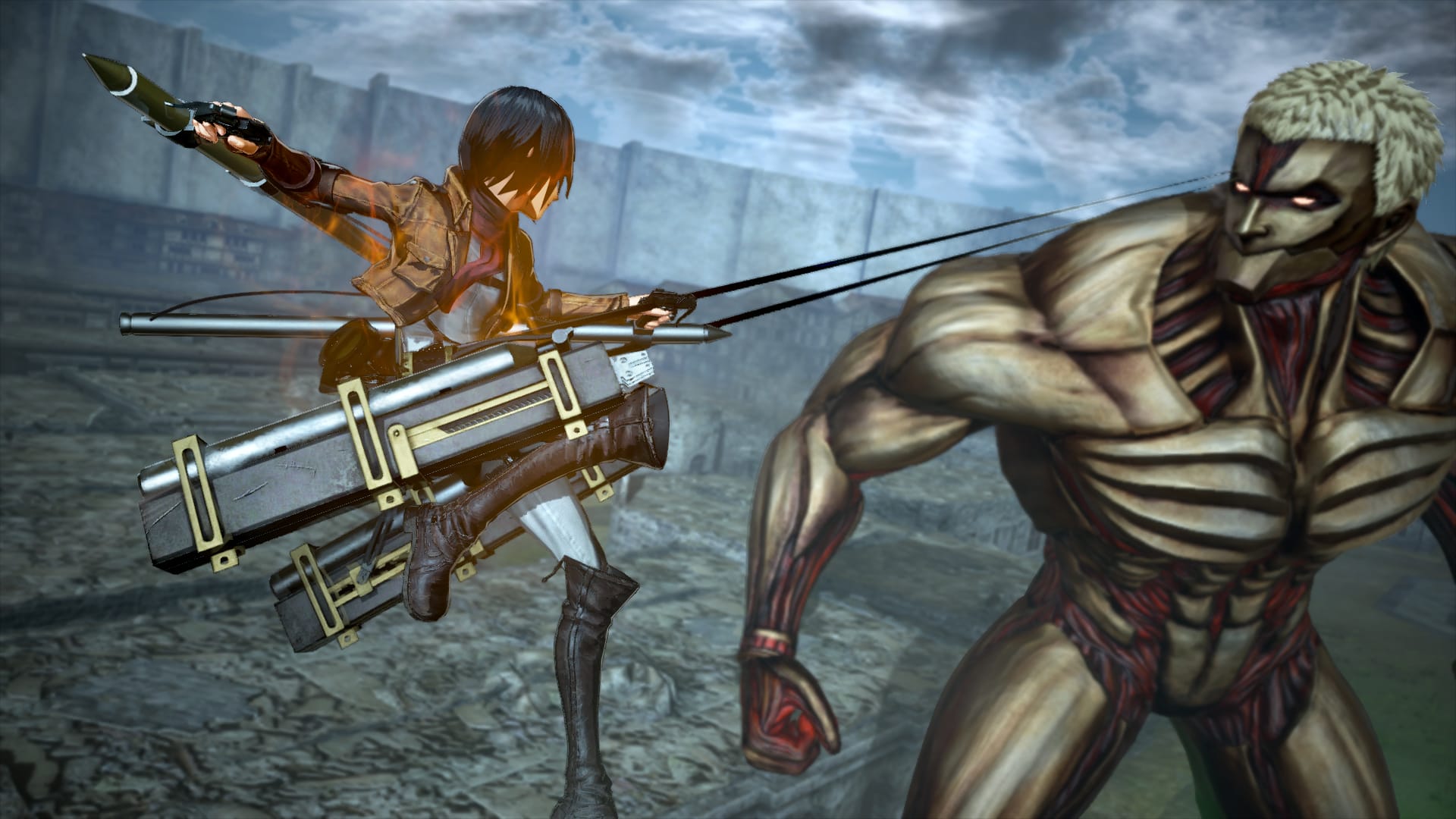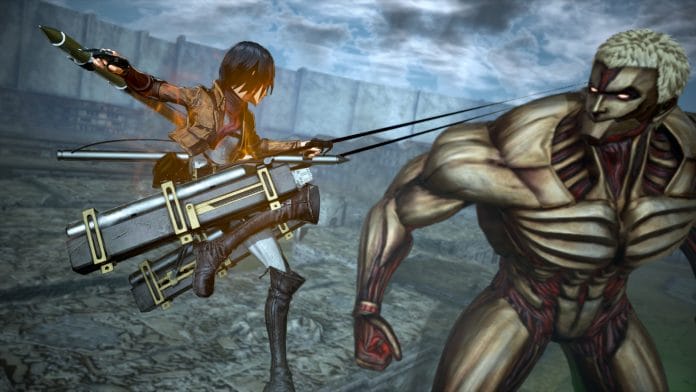 AOT 2: Final Battle is the most complete Attack on Titan game offering the story from all three seasons of the anime and a lot of extras for fans looking to immerse themselves in the world. Unlike the first game, you start the story here by creating your own avatar who will playthrough the story and experience key moments from the first two seasons alongside characters like Levi, Eren, and Mikasa. To keep things interesting during core gameplay, there are small base building elements and various side quests that pop up during your missions that usually involve some form of slaying titans or combat between titans. You get to roam freely in a hub that changes as the story progresses giving this a more social feel.
Barring the main story mode that has two seasons of the anime covered, the Character Episode mode has a flowchart like progression system that has you experience the third season's story. Without getting into spoilers, this mode handles the key moments brilliantly. The only problem is with the flowchart structure that has some pacing issues with how you either experience a battle or action segment or a story one that has cutscenes or visual novel like story elements. It is disappointing that your custom avatar from the main story mode doesn't carry over here.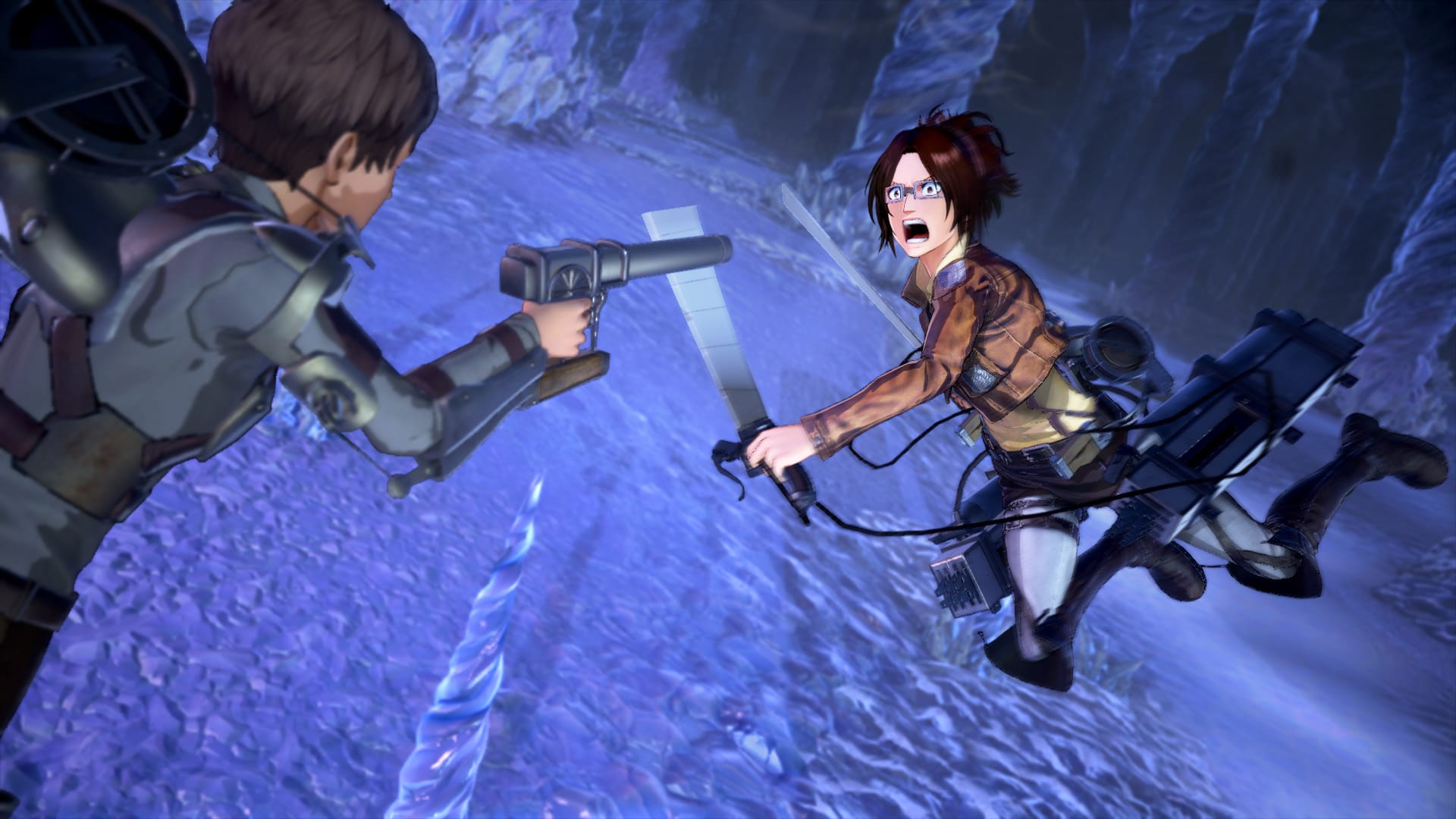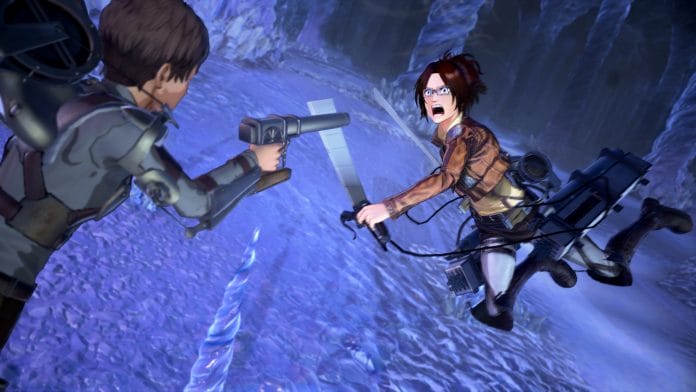 Barring the story focused modes, there is a mode that has challenge missions and online called "Another Mode". You unlock more characters for this challenge mode by story progression. The online mode is a lot of fun letting you try to compete to take down titans or play with friends. New to Final Battle is Territory Recovery Mode that plays out like a board game that has turns where you try and capture locations beyond the walls from titans. This is very nicely done and could almost be its own game. I love the strategy at play here and hope they build on it through future updates or in the next AOT game.
In terms of gameplay additions, the new thunder spear is fantastic to use. While I've loved the combat and movement here, some people have had trouble taking down larger foes with the various button combinations needed alongside positioning. To fix this, there is a new combat assistance option that lets you enjoy the story and take down enemies with ease and not worry about timing your inputs. This makes the game a lot more accessible when coupled with lower difficulty options.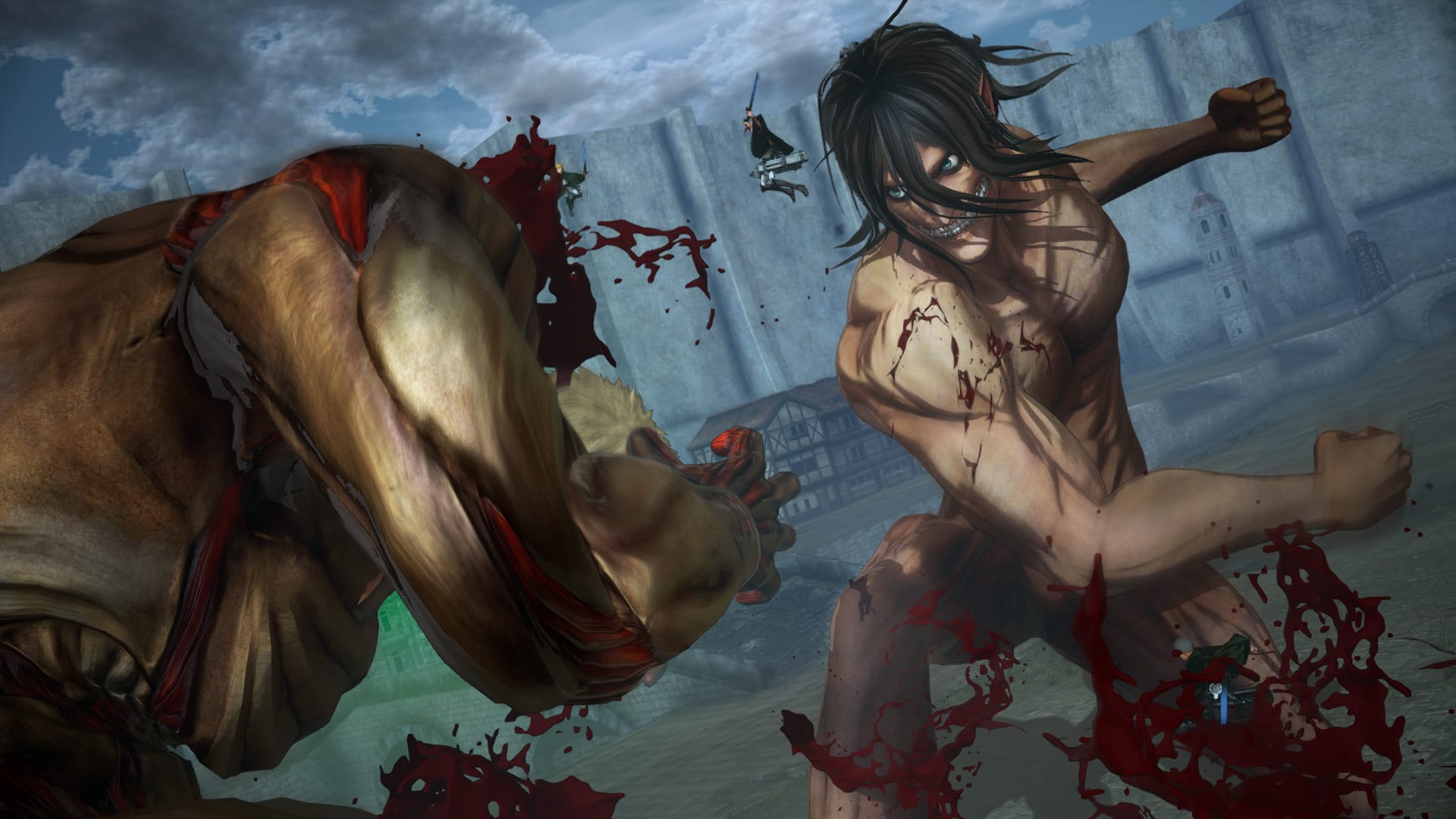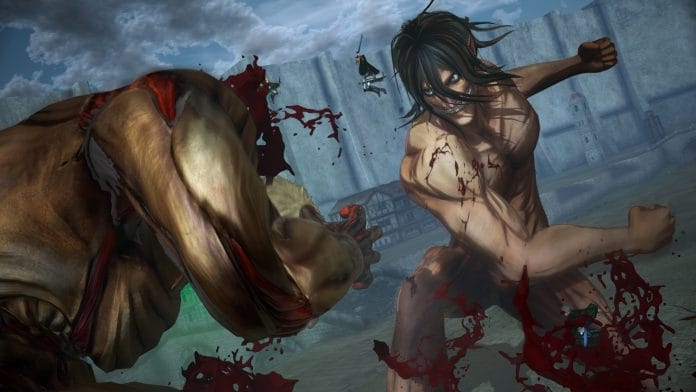 On the PS4 Pro, the visuals hold up well but visual pop-in is a big problem. This is pretty erratic but it is very noticeable. Barring this, various story locations look superb and Omega Force has nailed the aesthetic and animations. Performance mostly holds up well but it still noticeably slows down when there are too many titans near you or when there are too many effects at play. It is disappointing that the performance feels exactly as it did at launch for the base game last year.
Voice acting is superlative with every voice you know and love from the anime being represented well here. The original music for the soundtrack is good but nothing can replace Sawano's score for the anime. Having no English dub might be a deal breaker for some but the real problem with only Japanese audio is having to read subtitles when you're flying around trying to take down enemies and there is chaos on the screen. This is a problem in the Warriors games as well when there is no English voice option. Hopefully they manage to fix this for the next game.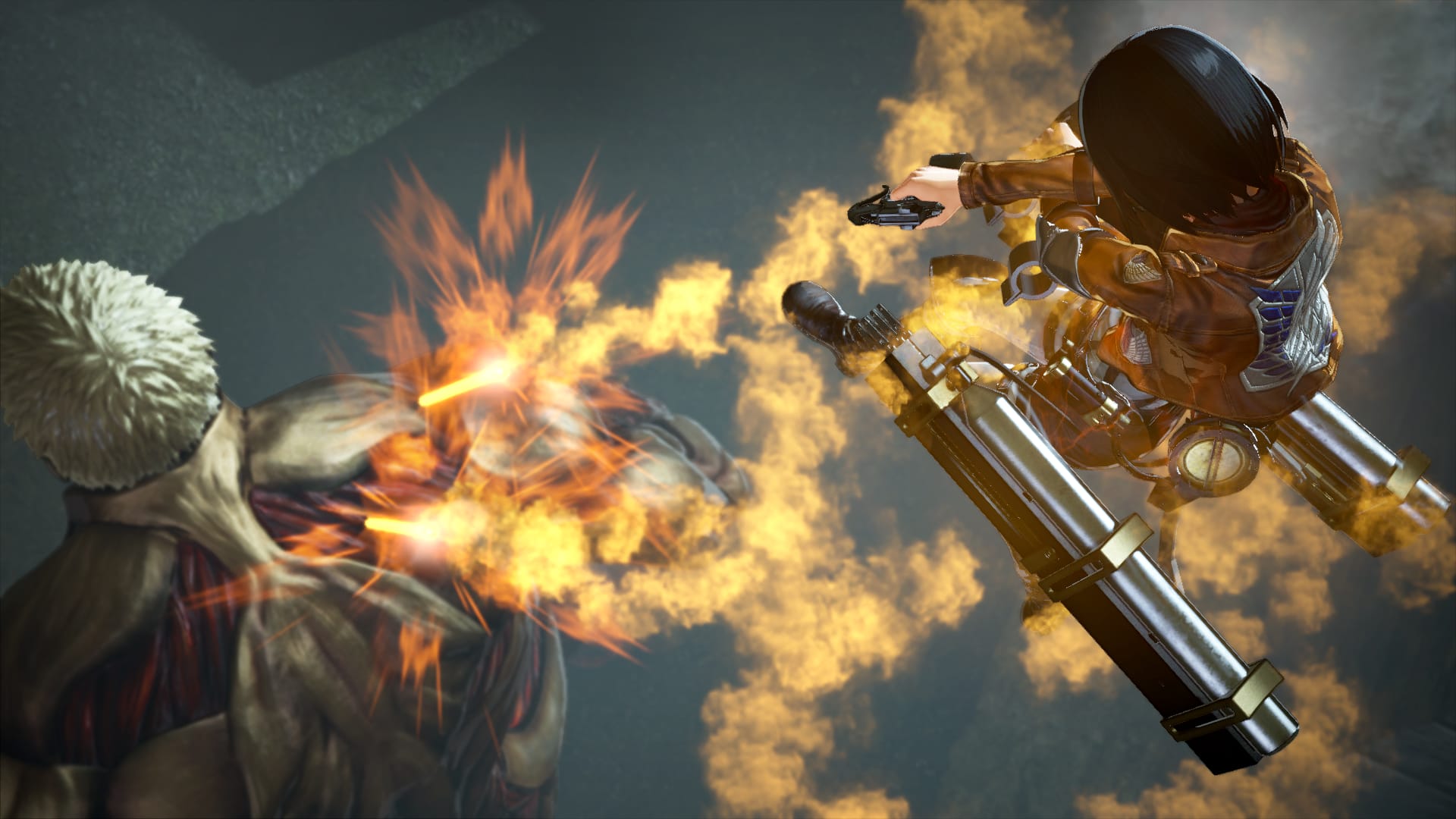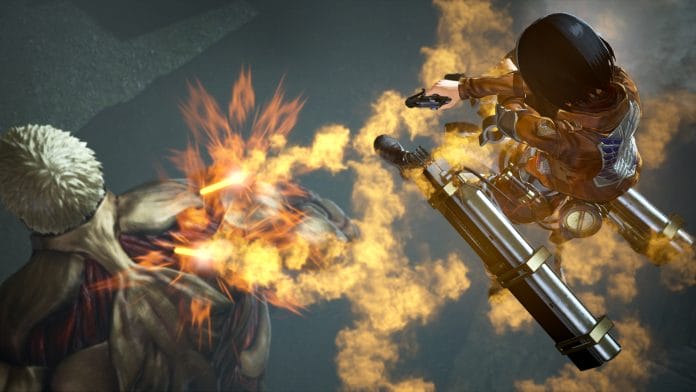 Overall, this is a no brainer purchase for fans of the anime who have yet to buy an Attack on Titan game. While the pacing for season three's story could've been better, it nails everything about the story beats and characters. Hopefully when they do a game for the final season of the anime, they can license the music from the show because it is too important to keep leaving out. Those who bought the base game last year are definitely paying a bit too much for this expansion but new players will find tons to love in AOT 2: Final Battle.