Over the years, ININ Games and Strictly Limited Games have both brought multiple retro classics and newer games to console and PC platforms. This included many of my favorite classics on Switch in the last few years like Cotton Reboot, Space Invaders Invincible Collection, and more. When ININ Games announced Clockwork Aquario and I saw the trailer, my interest was piqued. Clockwork Aquario is a game that has been resurrected after being canceled when it didn't pass its initial arcade location test about 30 years ago when it was being developed by Westone. I was curious to see if it ended up being worth playing for everyone, or just worth owning as a piece of gaming history for Westone fans.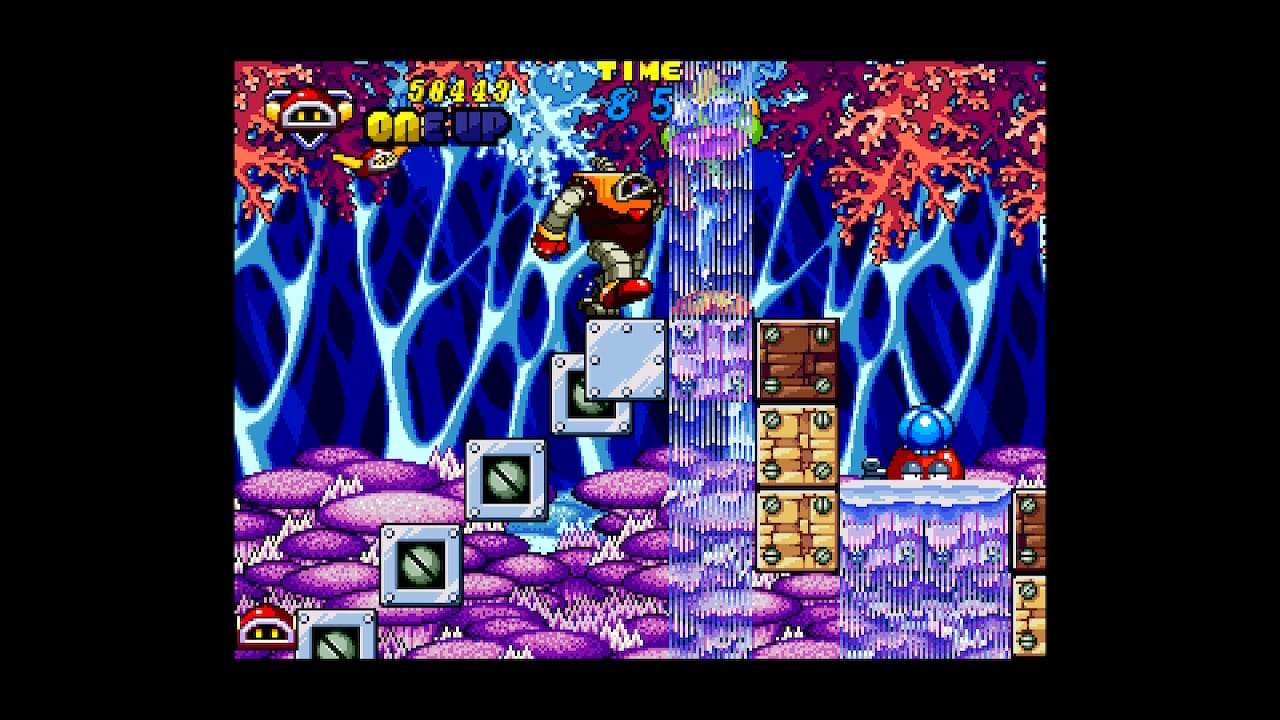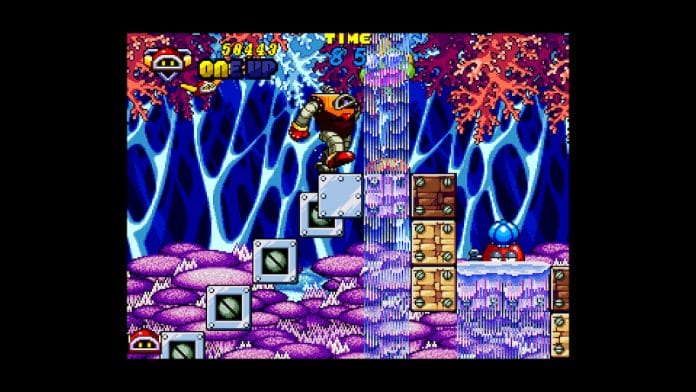 Clockwork Aquario is a colorful sidescroller with great enemy designs and animations. The visuals are easily the highlight of the experience alongside the music that perfectly complements the aesthetic. You play as one of three characters attacking enemies, bouncing on them, picking up and throwing enemies at others, and eventually fighting a boss across the stages here. A single run will take you about half an hour or less once you get used to the mechanics. The boss battles are fun given how much freedom you get at dealing damage.
Games designed for arcades back in the day were always short, but I expected a bit more when I first completed Clockwork Aquario. There is replay value in chasing high scores though and playing the game as the other two characters after you complete it with one of them. Each of the three play a bit differently. Throughout my consecutive playthroughs ever since I got Clockwork Aquario weeks ago, I've been constantly impressed with the art and animations.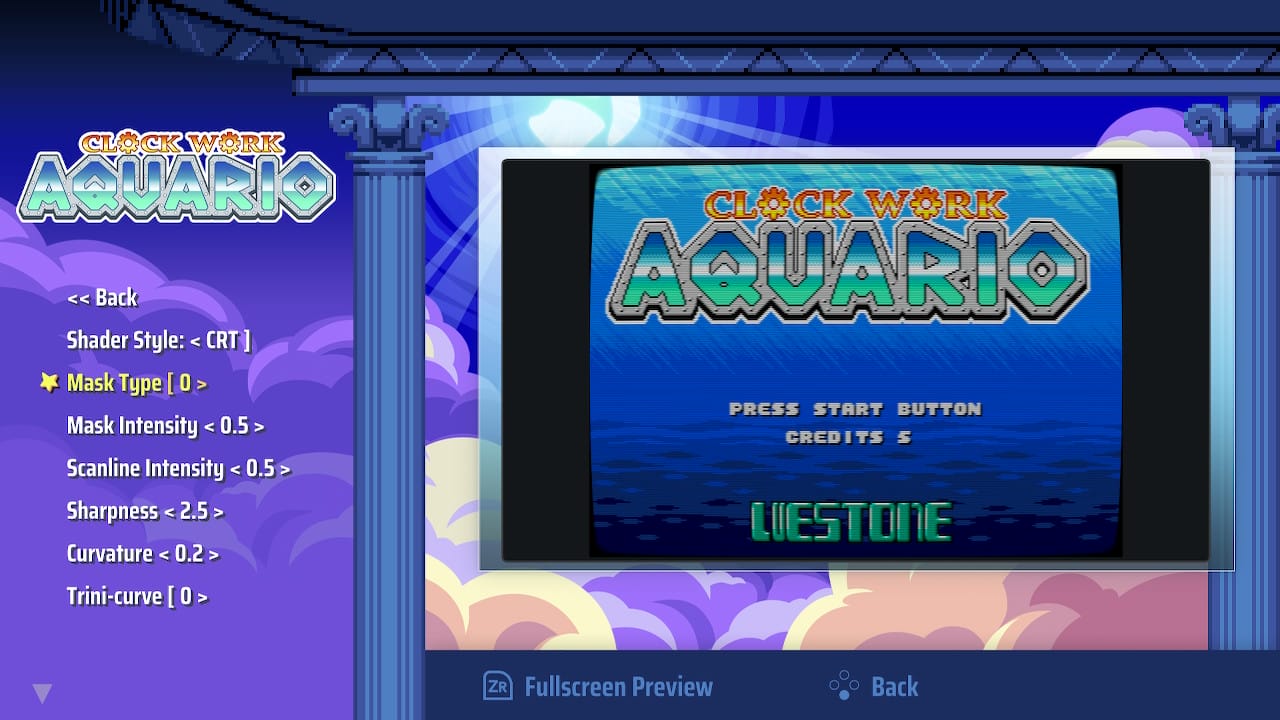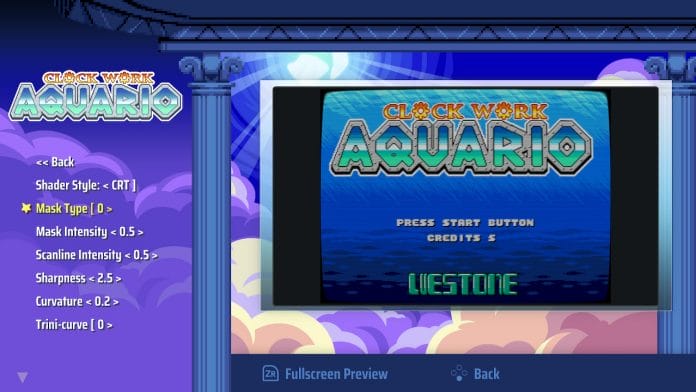 You start with access to the training mode, easy mode, normal mode, and hard mode in Clockwork Aquario. Barring the training mode that only lets you try out the first two stages with unlimited credits to get used to the mechanics, the others only have a different number of credits. Once you beat the third stage in any difficulty, you can unlock the Bonus Stage Mini Game while arcade mode unlocks when you beat the game in any difficulty. Arcade mode is interesting with how it lets you modify various settings from the arcade board and insert coins.
For this release, the developers have added some extras. There is a gallery with concept art and sketches in addition to some of the promotional art for Clockwork Aquario. The soundtrack lets you listen to the original music and the new remixed score. Clockwork Aquario also has a robust CRT shader and visual options that you'd see in some other recently released ININ Games titles. These let you play around in detail with different mask and scanline options for the CRT filter. You can also play with pixel perfect visuals or a stretched screen.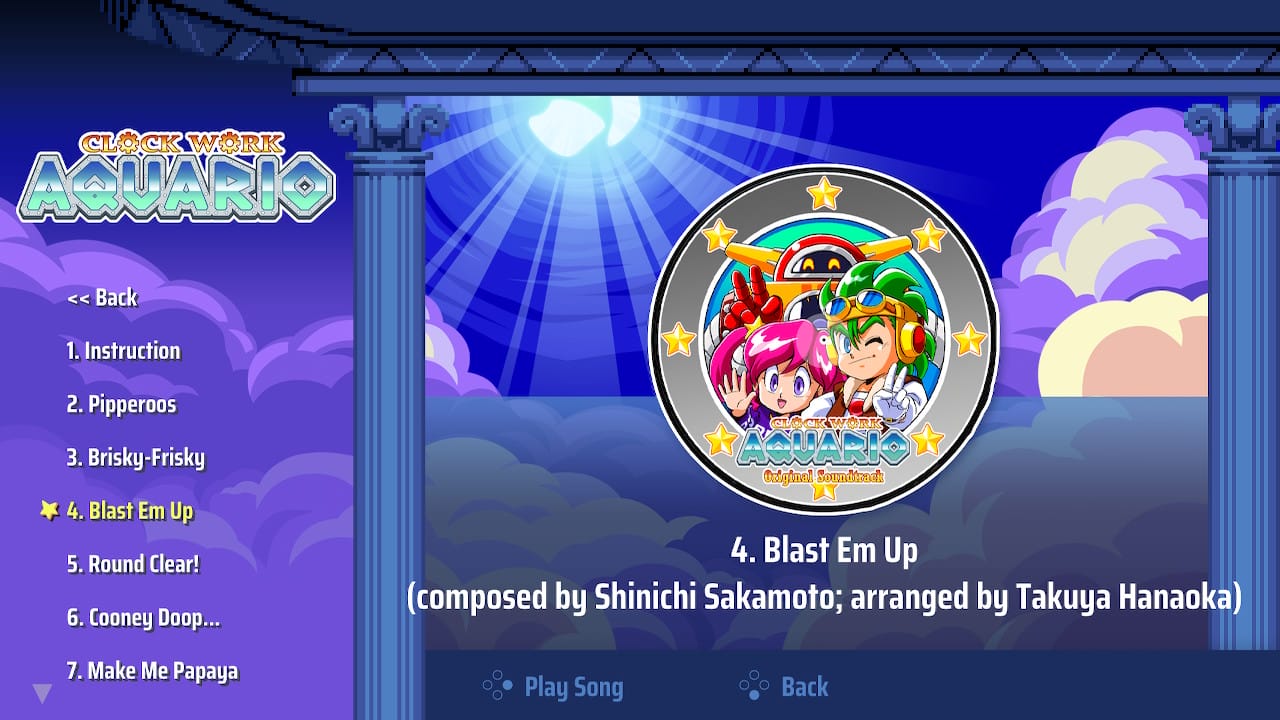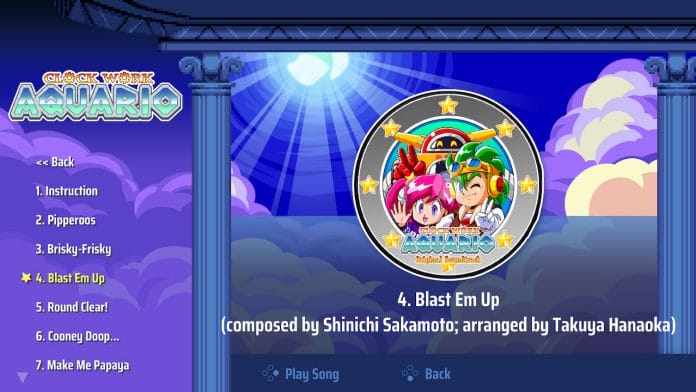 Barring some of the gameplay mechanics not feeling fully realized, the only downside to Clockwork Aquario is its length. If you're ok with a single playthrough taking about half an hour with not much extra beyond the playable characters or chasing a high score, Clockwork Aquario is worth getting. Given its development (that even saw it win a Guinness World Record), I'd prefer owning a physical cartridge or disc of it as a piece of history. A lot of recent retro releases at this price point will offer a lot more and there's no doubt that the history behind this release has played a part in the price point.