Over the years, Taito's classic games have slowly made their way to modern systems but many have been restricted to Japan. Taito's Space Invaders series is one of the most iconic in gaming history, and it finally saw a release on PS4 and Nintendo Switch in the lovely Space Invaders Forever collection. The three games included there were already in the Space Invaders Invincible Collection which hadn't seen a digital release outside Japan until today.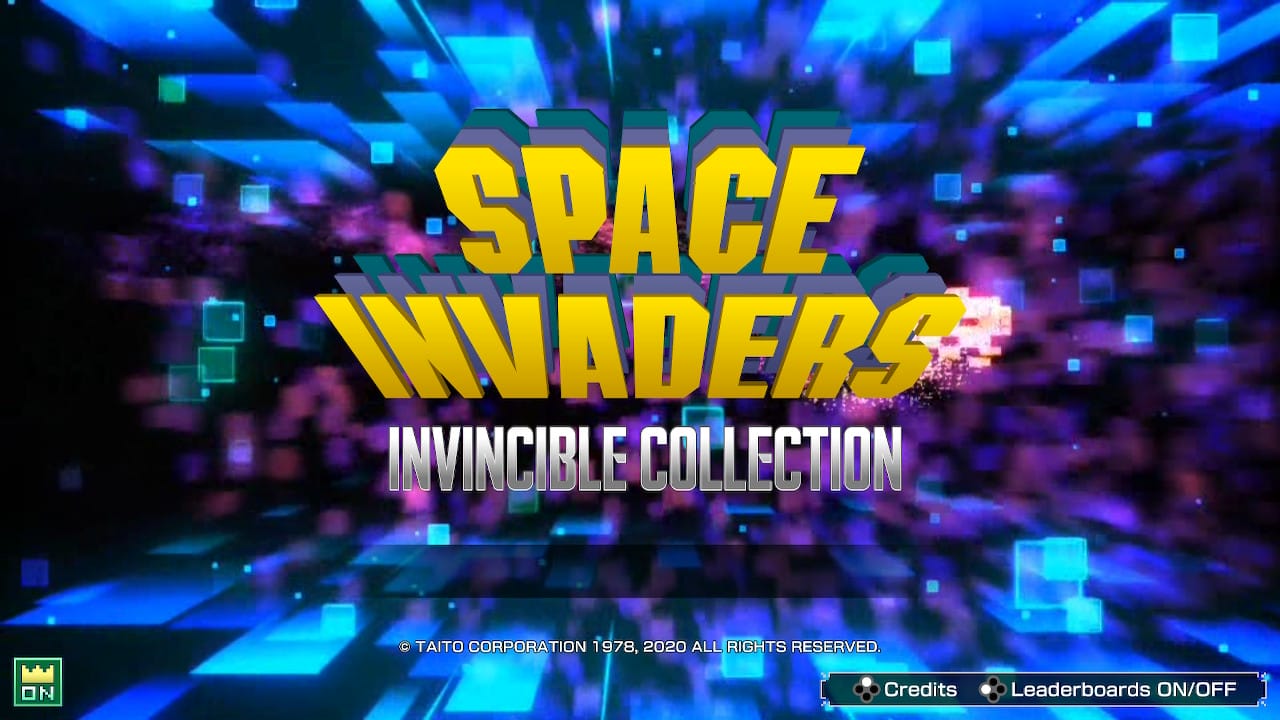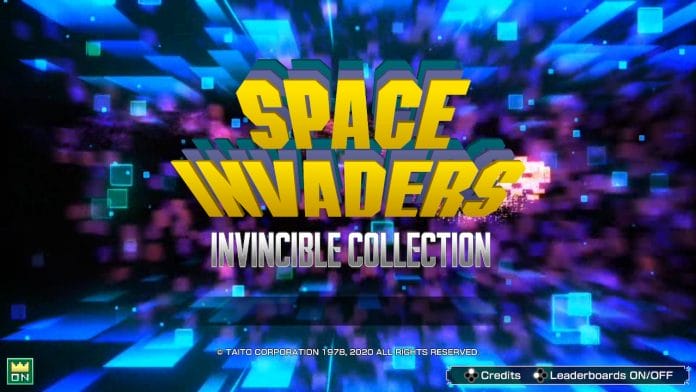 The Space Invaders Invincible Collection featuring 11 games actually saw a release in the West, but it was only available as a limited physical release. In Japan, the Space Invaders games included in the Space Invaders Invincible Collection were only available through a special edition release with the large-scale release not including all the main games featured here. As of today, the Space Invaders Invincible Collection is available for everyone to buy on the eShop in the West, but the price might be a turn off for some people despite the quality of games included here.
Space Invaders Forever was a great introduction to the newer games in the series from Taito and an excellent release for fans with its budget price. Space Invaders Invincible Collection is a bit of a different beast given the games included and the asking price. Space Invaders Invincible Collection includes Space Invaders Forever, Space Invaders Gigamax 4 SE, and Arkanoidvs Space Invaders that are included in the Space Invaders Forever collection in addition to eight arcade games. These eight games aren't completely different with some being modified versions of older games, so the actual number of games is less depending on how you classify these titles.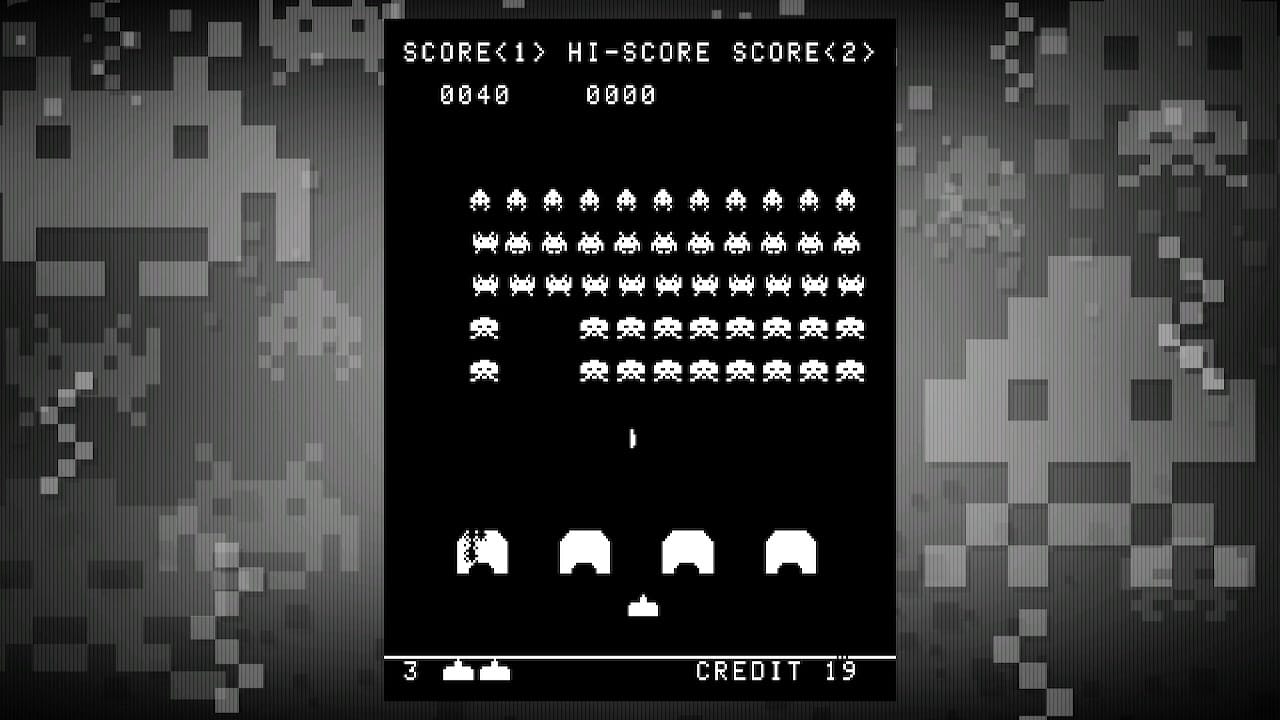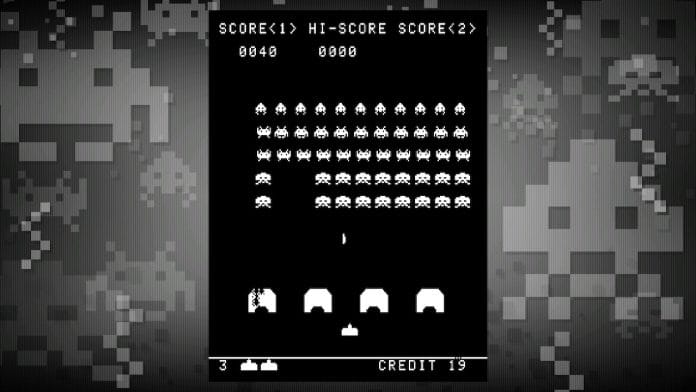 The original Space Invaders is available in its 1978 incarnation in both color and black and white variants. Space Invaders Part II from the 1979 arcade release is also included here and it is built on the original Space Invaders game. These three releases, while similar, are excellent and worth owning as parts of history. Lunar Rescue and Space Cyclone were games developed on the circuit board of Space Invaders. I hadn't played these two before but didn't enjoy them as much as the other games included in this collection.
Majestic Twelve: The Space Invaders Part IV and Super Space Invaders '91 (the Western version) the fourth main Space Invaders entry. I hadn't played these before as well, and they are definitely great additions to this collection. I wouldn't count them as two different games though given the small differences done while keeping the base the same. Space Invaders DX is something I didn't know existed until I saw it revealed for one of the Japanese releases of the collection and it is well worth playing with its different modes.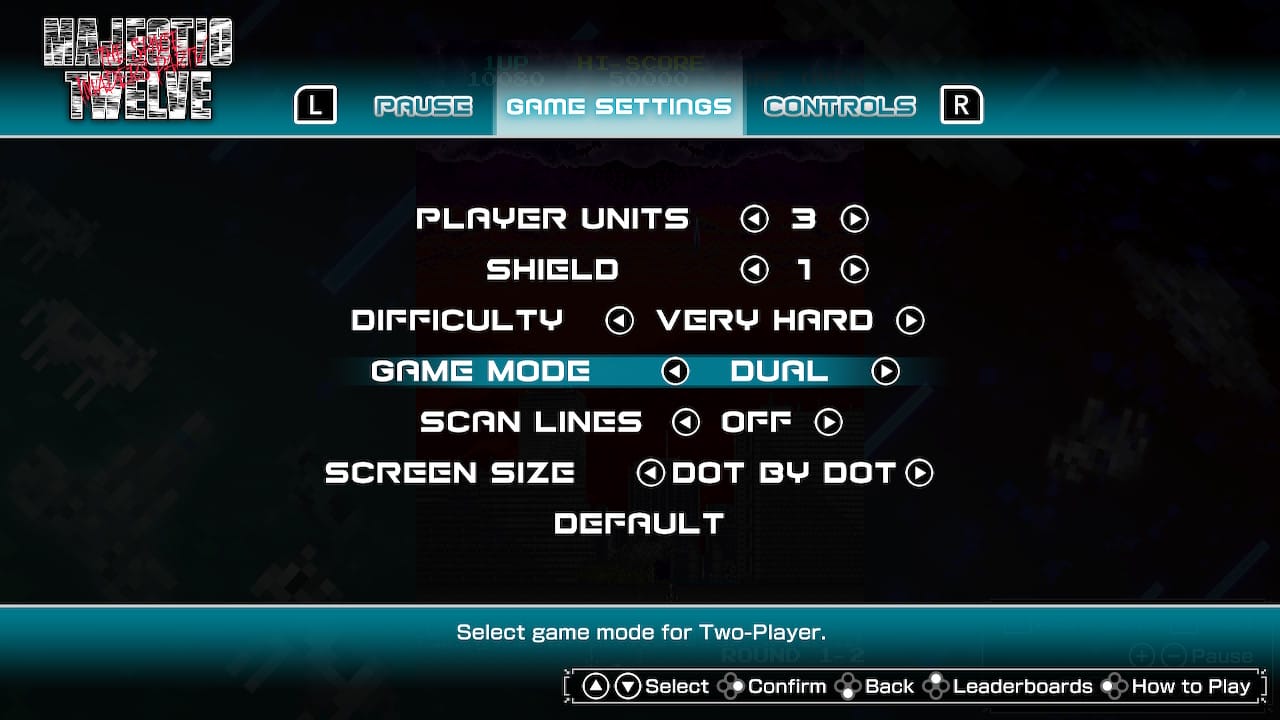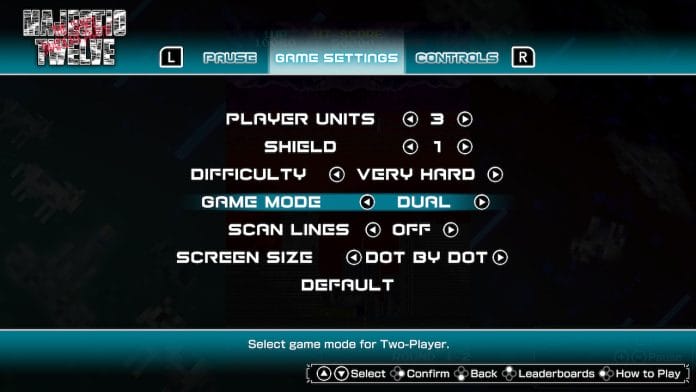 Barring those games, Space Invaders Invincible Collection includes the brilliant Space Invaders Extreme, the portable play-only Arkanoid vs Space Invaders that is also good, and the lacklustre Space Invaders Gigamax 4 SE. Space Invaders Extreme is a superb game and a brilliant take on Taito's legendary Space Invaders as I mentioned in my review of Space Invaders Forever. It has excellent visuals, great music, and is basically the best part of this collection for me with how it blends classic Space Invaders gameplay with a modern feel.
Arkanoid vs. Space Invaders is available as a separate download to this collection and it is still a portable mode-only game with no way to play it when docked. This game debuted on iOS and Android and it blends the core gameplay of both Arkanoid and Space Invaders well through unique levels and unlockable characters. I still don't enjoy Space Invaders Gigamax 4 SE much and it is the weakest part of the collection for me.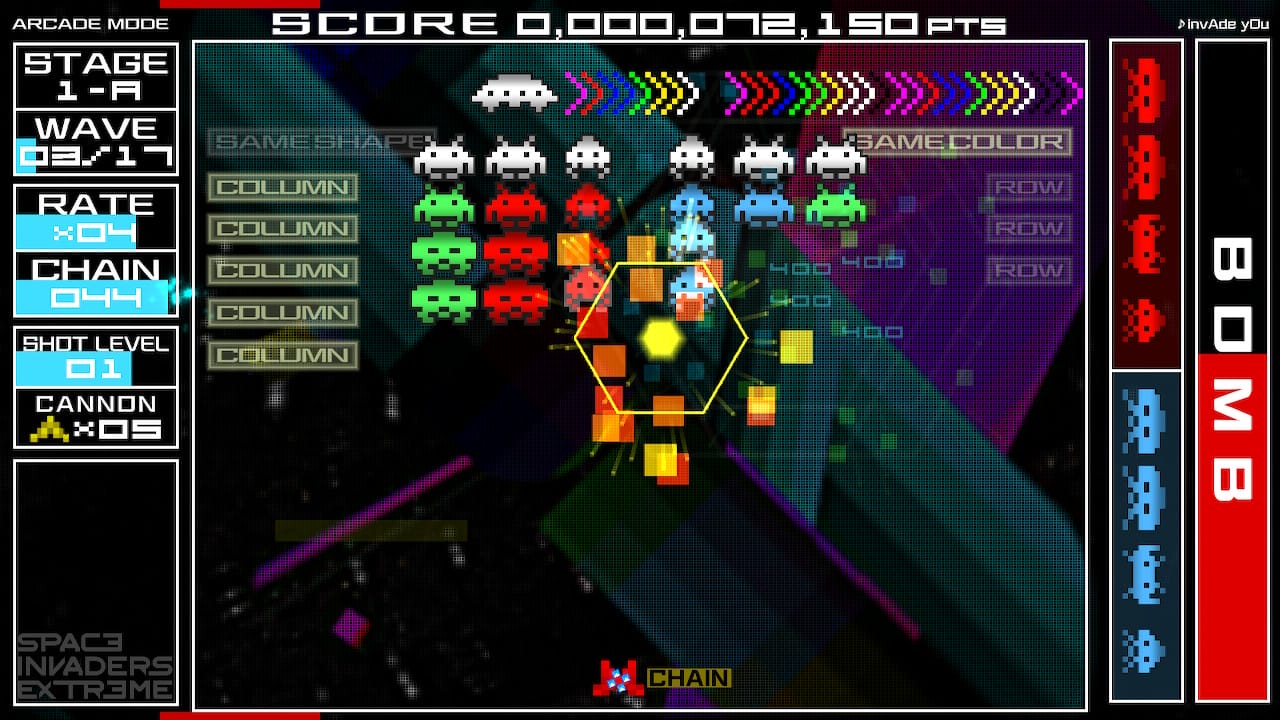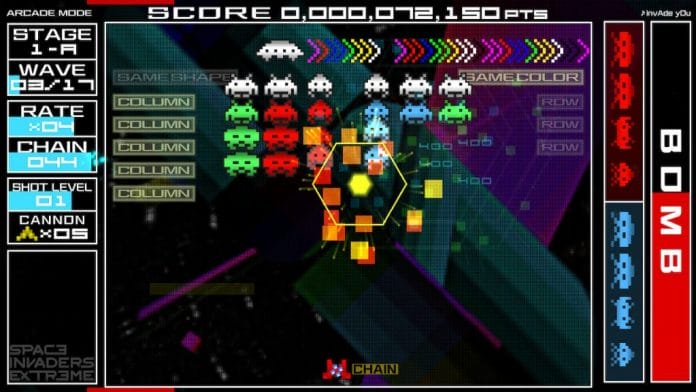 The games included here also have leaderboards and challenge mode options with special rules. There are also orientation options, some in-game settings for lives and difficulty when applicable, and a few other options. Barring that, there isn't much available for those who enjoy retro collections for the museum and gallery-like modes you see in other releases like the Samurai Shodown NeoGeo Collection. Those would've been great additions in this collection given Space Invaders' history and importance in gaming.
The other disappointing omission is the lack of Space Invaders Infinity Gene here. It is still available on Xbox through backward compatibility, but it would've been a great addition to this collection.
Barring the lack of extras, the Space Invaders Invincible Collection is a great release with how much of the series history it brings together in a single package. It is disappointing that it doesn't include Space Invaders Infinity Gene though.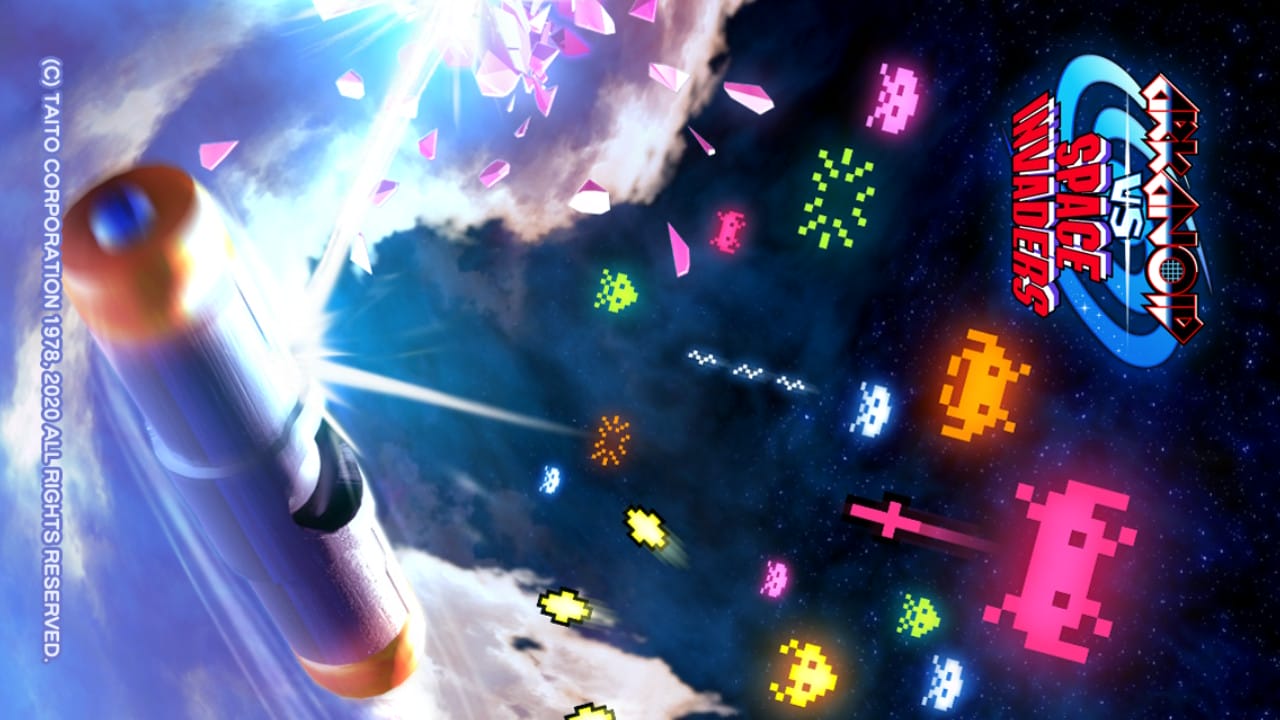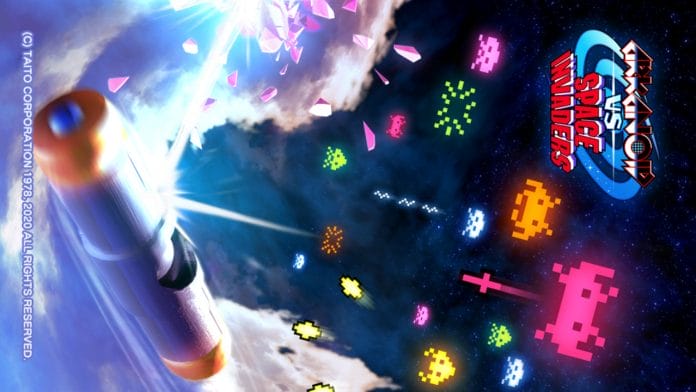 The Space Invaders Invincible Collection is great for Space Invaders fans, but a hard sell compared to Space Invaders Forever for those looking to dip their toes into the series. While the games included here vary in value, the collection is a great representation of one of the most important series in gaming. It would've benefited considerably by having additional features like a gallery, interviews, and more extras. In its current state, the asking price is definitely too high for everyone but longtime fans of the series who would want to own all of these in a single package. For everyone else, Space Invaders Forever will be a more palatable purchase.