Ever since the Nintendo Switch launched back in March 2017, it has slowly become a home to some of the best game collections across different genres. These include the likes of the Darius Cozmic Collections, Street Fighter 30th Anniversary Collection, the Psikyo Collections, the Double Dragon and Kunio-kun: Retro Brawler Bundle, and more alongside individual releases like Hamster's classics. One collection missing from the West has been Space Invaders which only recently released outside Japan as a physical-only (so far) title in the form of the Space Invaders Invincible Collection. 
Taito's legendary Space Invaders has had multiple iterations, releases, and ports over the decades and Space Invaders Forever from ININ Games brings together three unique games for a new collection that released last month on PS4 and Nintendo Switch digitally and at retail. Space Invaders Forever includes Space Invaders Extreme, Space Invaders Gigamax 4 SE, and Arkanoid vs. Space Invaders. Space Invaders Invincible Collection includes the three games above and five more games but it cost a bit more than double of Space Invaders Forever.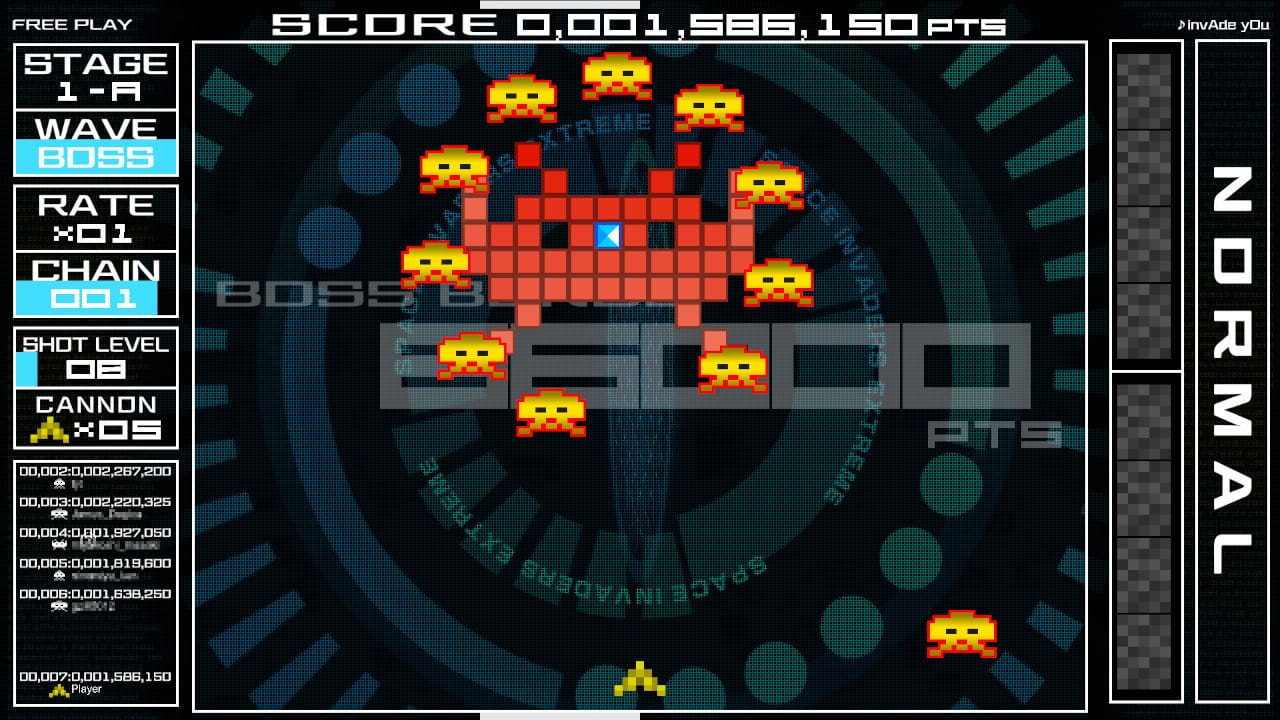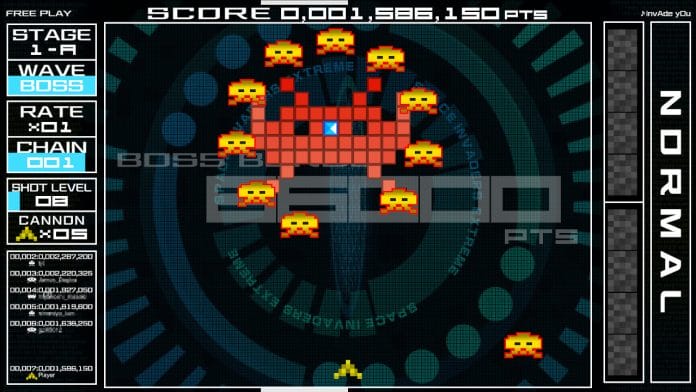 I had never played Space Invaders Extreme on PSP or Nintendo DS when it debuted and missed out on the Xbox Live Arcade release. Space Invaders Extreme is a superb game and a brilliant take on Taito's legendary Space Invaders. Despite obviously having released well before Tetris Effect, I'm reminded a lot of Tetris Effect and music games while playing Space Invaders Extreme. Space Invaders Extreme has excellent visuals, great music, and is basically worth the collection's asking price for me on its own. It is that good if you enjoy the classic Space Invaders gameplay. This Space Invaders Extreme release is based on the Steam version of the game that had a lot of improvements over the PSP and Nintendo DS release.
Space Invaders Gigamax 4 SE is a couch co-op experience with support for up to four players. Your aim here is to clear out waves with friends across old and new stages. While Space Invaders Gigamax 4 SE works as a concept, the execution feels lacking compared to the other games included here. I would treat Space Invaders Gigamax 4 SE as an added bonus in the collection.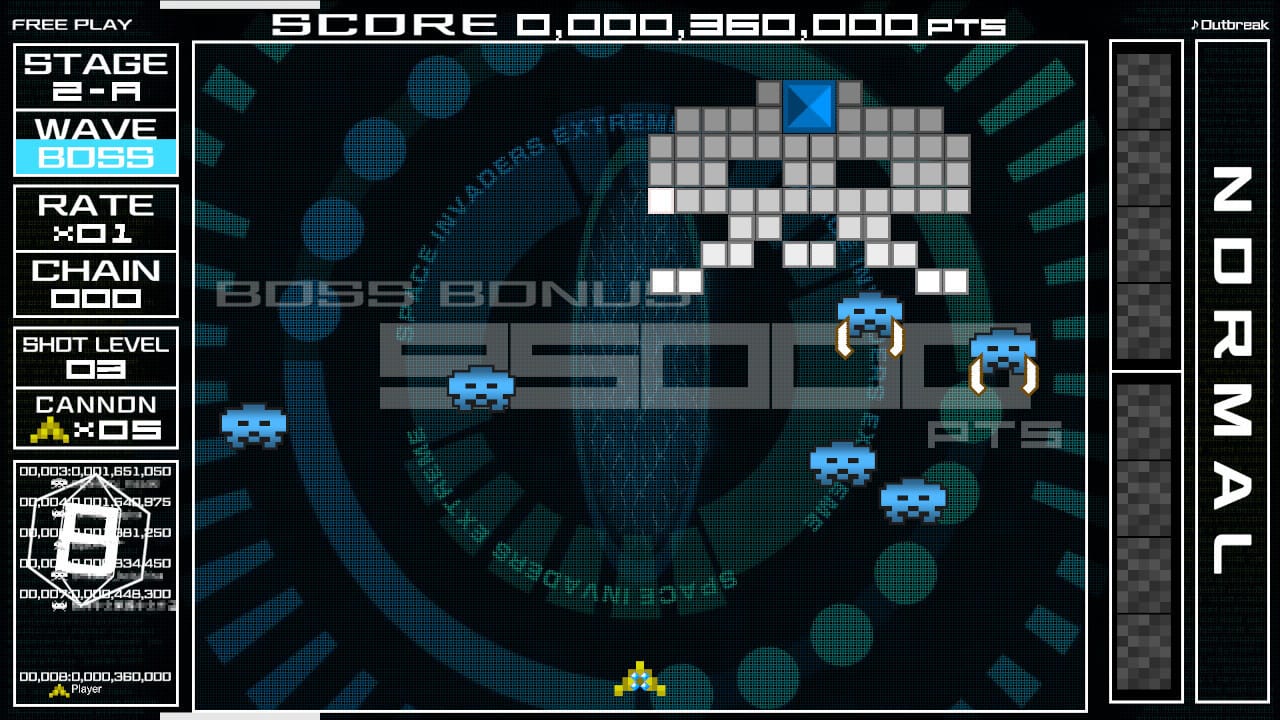 The final game included in Space Invaders Forever (as a separate game install thanks to the way it controls) is Arkanoid vs. Space Invaders which debuted on iOS and Android as a premium game. Arkanoid vs. Space Invaders blends the core gameplay of both games as the name suggests and the end result is something that plays really well on mobile. Arkanoid vs. Space Invaders has a ton of content across 150 levels with 40 unlockable characters from Taito's games featuring unique abilities. In Arkanoid vs. Space Invaders, you control a paddle ship with touch on the bottom area of the screen and deflect all projectiles onto the invaders. The game throws more obstacles and patterns at you as levels go by. I'm not sure why this couldn't be mapped to a single analog stick though. Once you get behind the controls, Arkanoid vs. Space Invaders is a worthy addition to this collection.
The biggest downside to Space Invaders Forever is Space Invaders Gigamax 4 SE. It gets old really quick even with friends and there are better games to play if you're looking for couch co-op. The second problem with the collection is that Arkanoid vs. Space Invaders is only playable handheld in portrait mode using touch controls on Nintendo Switch. At that point you may as well play it on your phone for better load times and since portrait touch-only games are just better on smaller screens. The game itself is very good and a lot of fun to play so those who don't enjoy playing on their phone have a way to experience an unexpected mashup game that ended up being excellent when it was released on mobile.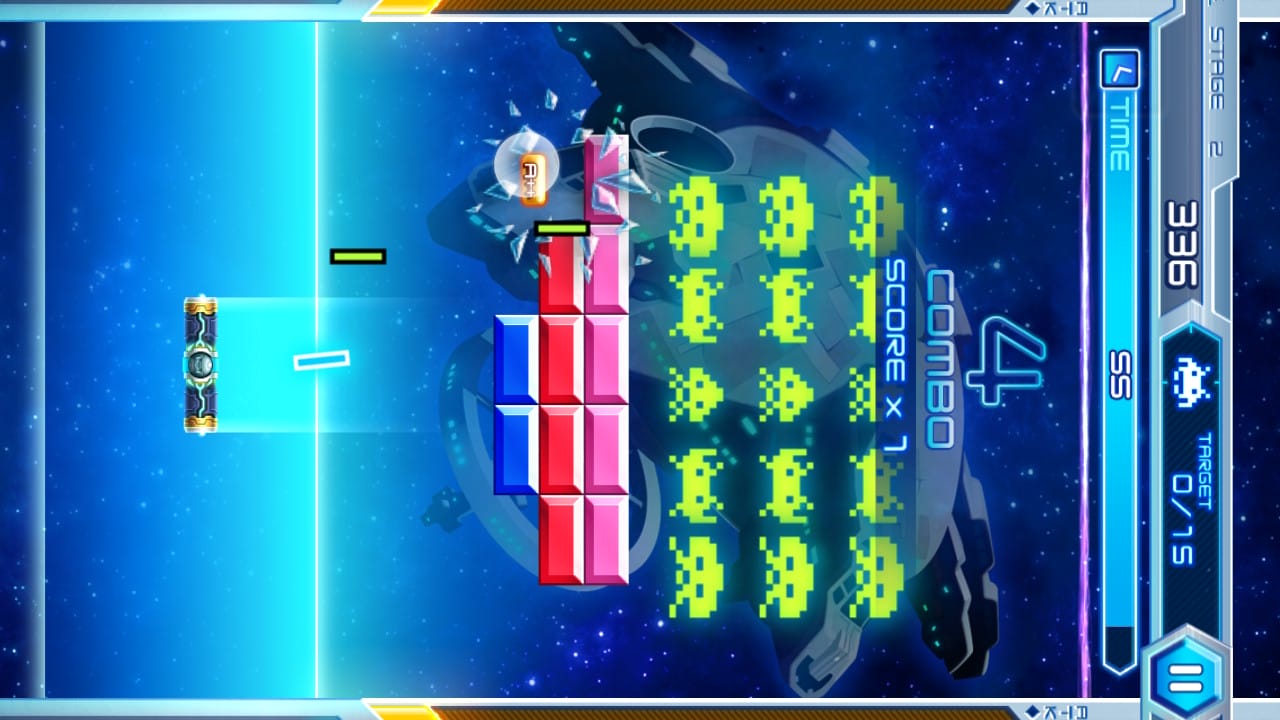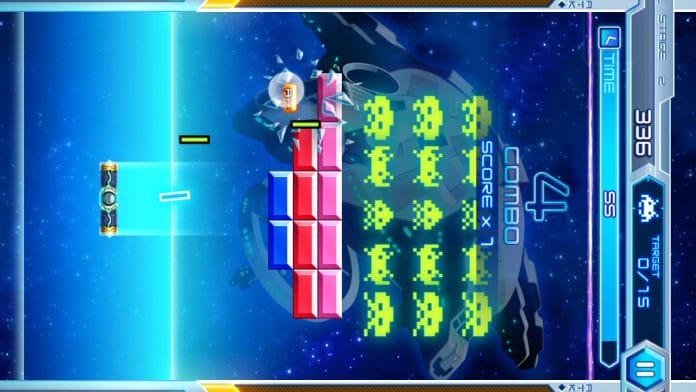 Overall, Space Invaders Forever is a very interesting release that is easy to recommend because of Space Invaders Extreme and Arkanoid vs. Space Invaders as long as you're ok with the control caveats of the latter. Space Invaders Gigamax 4 SE isn't really fun solo and even if you have some friends over, there are far better games to play on the Nintendo Switch for co-op fun. The comparatively low asking price and superlative quality of Space Invaders Extreme and having another way to play the previously mobile-exclusive Arkanoid vs. Space Invaders make Space Invaders Forever yet another excellent collection on Nintendo Switch. Hopefully Space Invaders Invincible Collection gets a digital release in the West in the future because people need easier access to those classics.