Over the years, many PS Vita games have been getting ports to PC and other consoles. These included popular titles like Persona 4 Golden that took years before seeing another version, and games like Toukiden and God Eater that started moving from being handheld-only games to also releasing on PS4 and PC platforms. Having owned a PS Vita since 2013, I discovered a lot of great franchises and developers through the platform. These include the masters of dungeon RPGs, Experience Inc. Demon Gaze from Experience Inc was released in the West through NIS America for PS Vita, and it saw a sequel arrive a few years later on both PS4 and PS Vita. Fast forward to today and the original has arrived on Steam with some enhancements after hitting PS4 and Switch a few months ago. For this Demon Gaze Extra PC review, I've played it on the usual laptop I use for PC reviews, and also my Steam Deck to see how it feels compared to the Nintendo Switch and PS Vita versions.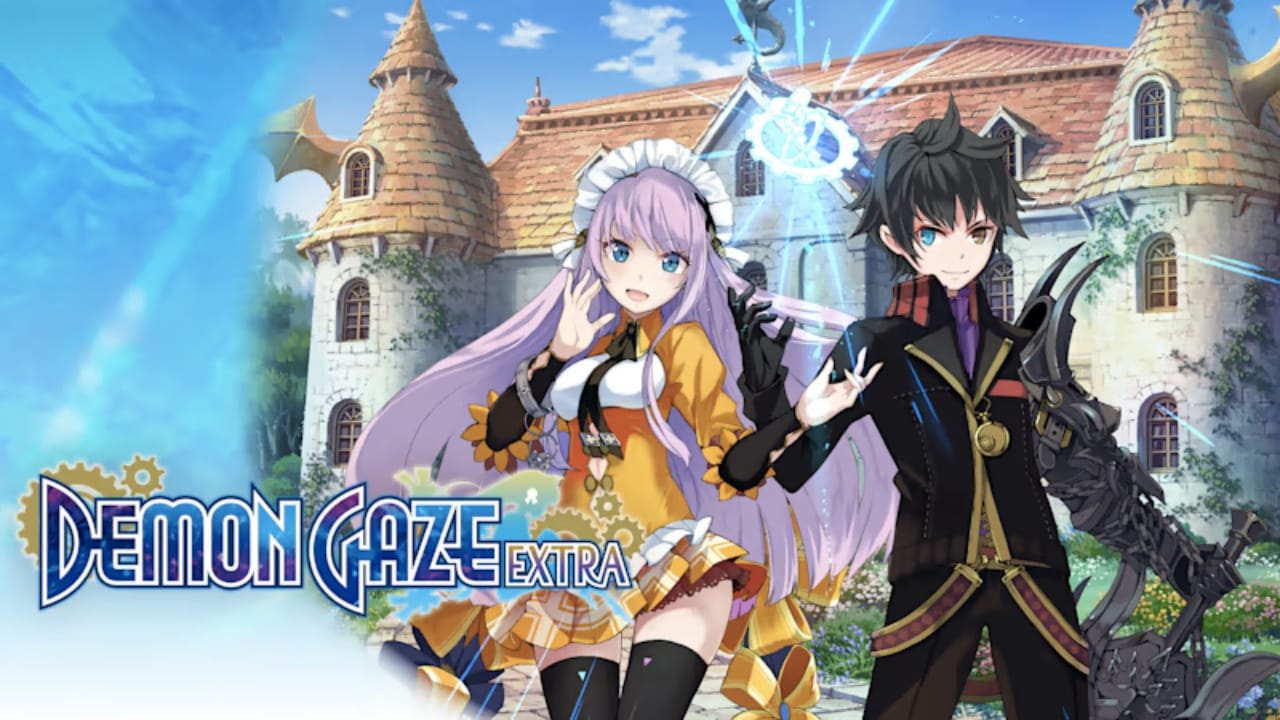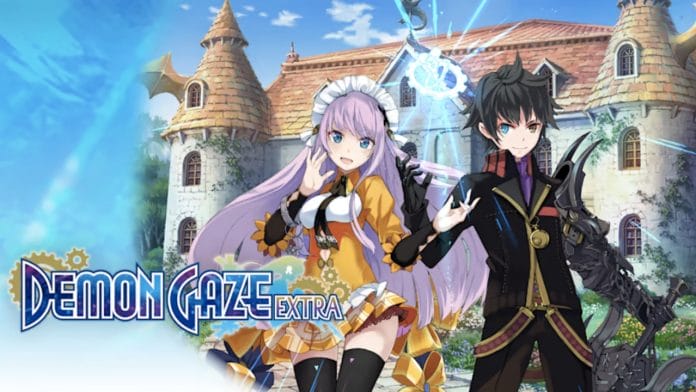 The original Demon Gaze, was never ported to anything until it had its Demon Gaze Extra release on PS4 and Nintendo Switch. Clouded Leopard Entertainment brought that enhanced version of Demon Gaze to PC via Steam recently. Demon Gaze Extra on all platforms brings in a new class unlocked after progressing about halfway into the game, battle speed options, auto options, a retry option, and enhanced visuals. This Extra version also removes the online functionality for notes that the PS Vita version included. Demon Gaze on PS Vita was the first DRPG that I ended up playing all the way. It also introduced me to great vocaloid music and made me a fan of Experience Inc. Since then, I've played every DRPG from Experience Inc across different platforms, but Demon Gaze is special. It has sadly not received as much attention as it should have with this PC conversion.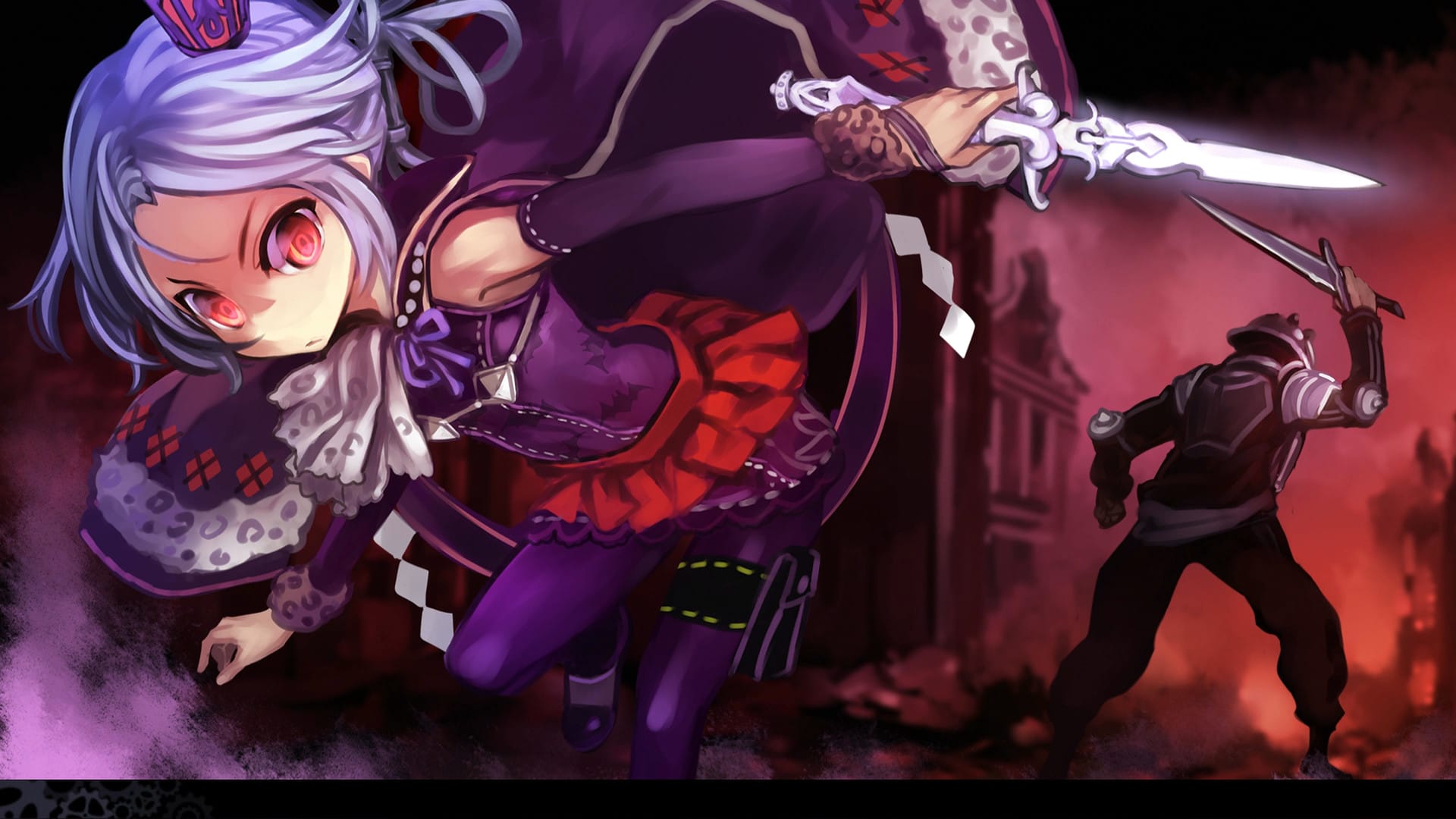 Demon Gaze Extra PC requirements
Demon Gaze Extra is an enhanced version of a PS Vita game that was also released on PS4 and Nintendo Switch. The Demon Gaze Extra PC requirements are very low and you will likely have no trouble running this on any PC.
Demon Gaze Extra PC minimum requirements
Requires a 64-bit processor and operating system
OS: Windows 10
Processor: Core i5-2510E 3.1GHz
Memory: 4GB RAM
Graphics: GeForce GTX 660
DirectX: Version 11
Storage: 6GB available space
Sound Card: Onboard
Demon Gaze Extra PC recommended requirements
Requires a 64-bit processor and operating system
OS: Windows 10
Processor: Core i5-7300U 3.5GHz
Memory: 6GB RAM
Graphics: GeForce GTX 960
DirectX: Version 11
Storage: 10GB available space
Sound Card: Onboard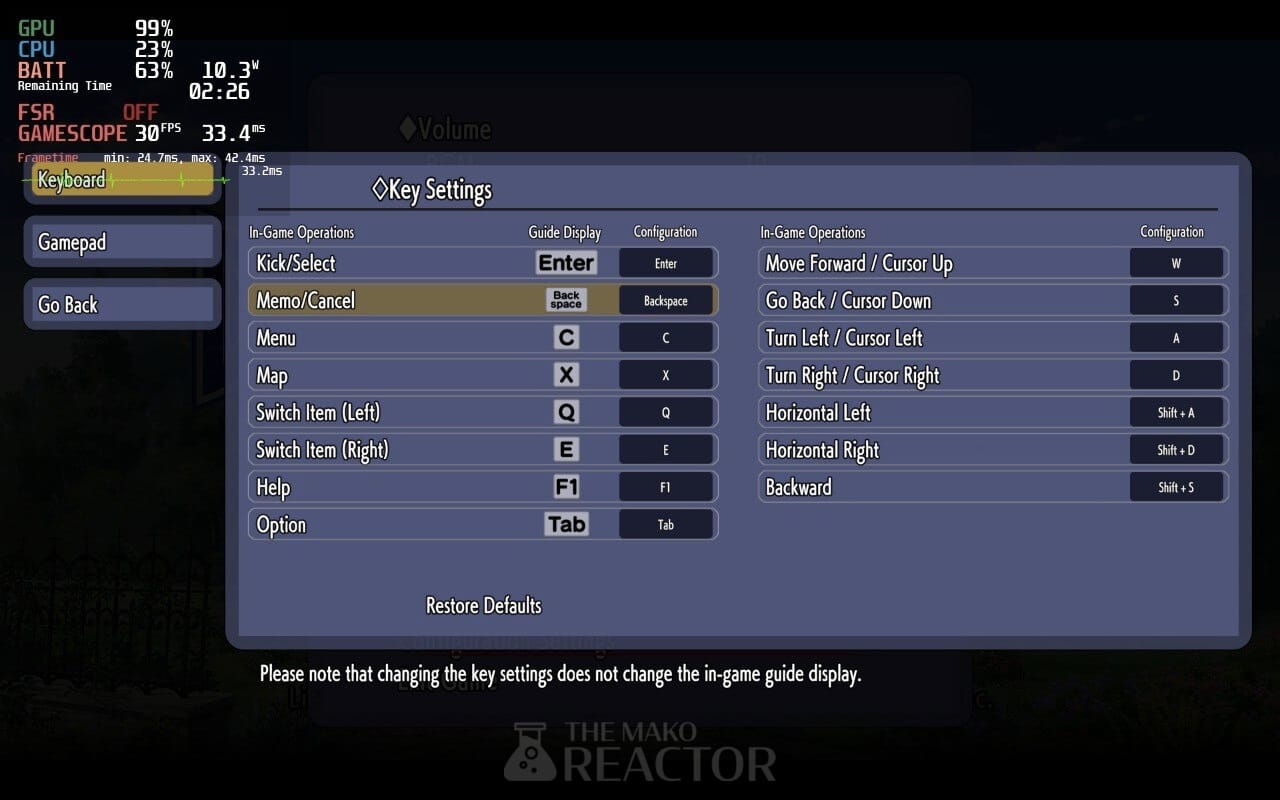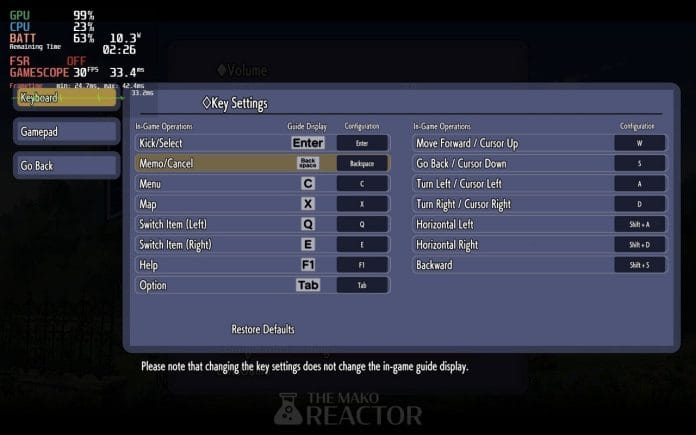 Demon Gaze Extra PC graphics options
I usually detail a game's graphics options here, but Demon Gaze Extra has no graphics options of any kind. I saw nothing in-game that let me adjust the resolution or frame rate at all. In fact, the game is capped at 30fps just like the console versions. There are no v-sync options or anything. This is about as bare-bones of a console to PC port you can get.
Demon Gaze Extra PC performance – frame rate and resolution
Given the aforementioned 30fps cap, Demon Gaze Extra ran without issues on a laptop with an AMD Ryzen 5-3550H processor (2.1GHz Base speed up to 3.7GHz), 16GB DDR4 RAM, and an Nvidia GeForce GTX 1650 4GB GPU. It was 1080p and ran at 30fps in every area for me. I had no slowdown at all and only saw a few minor dips which felt the same as the Switch version. These weren't major, but it is still disappointing to see such a bare-bones conversion when this would've been good to have at higher frame rates on PC at least.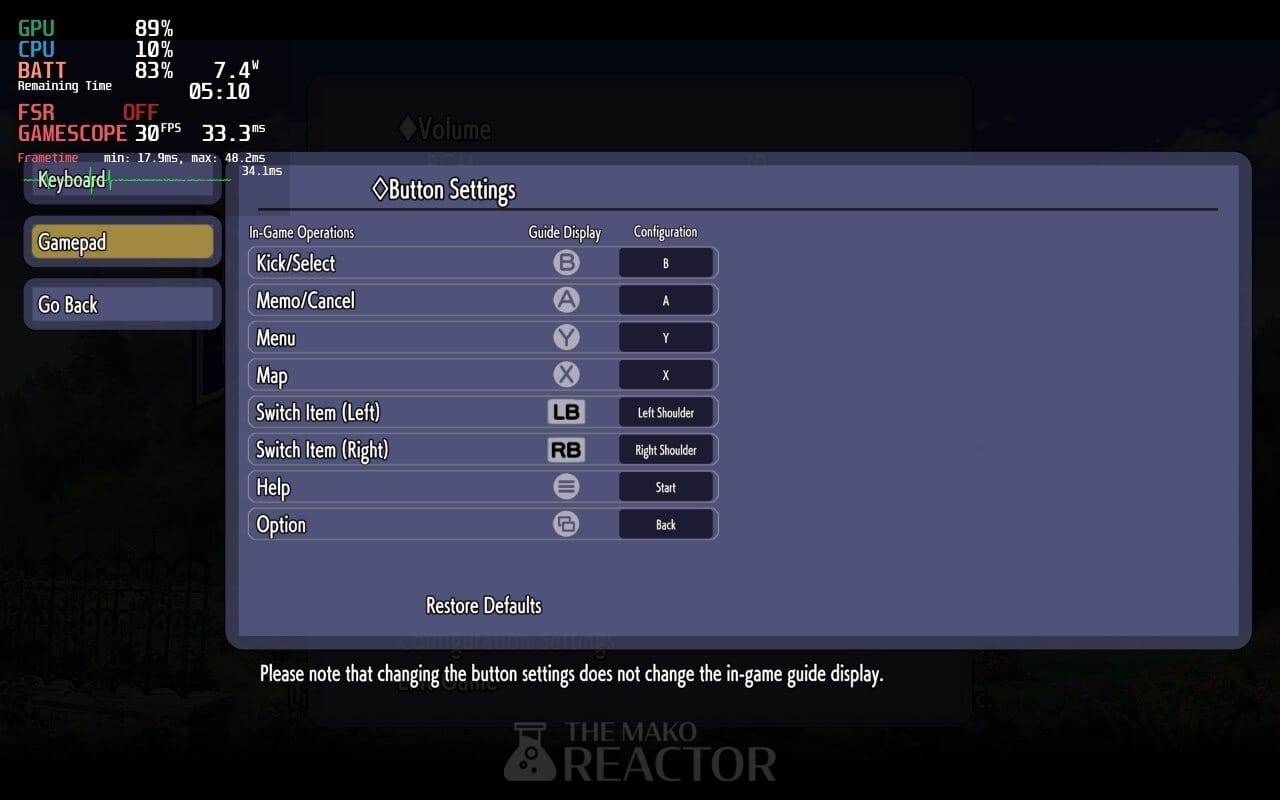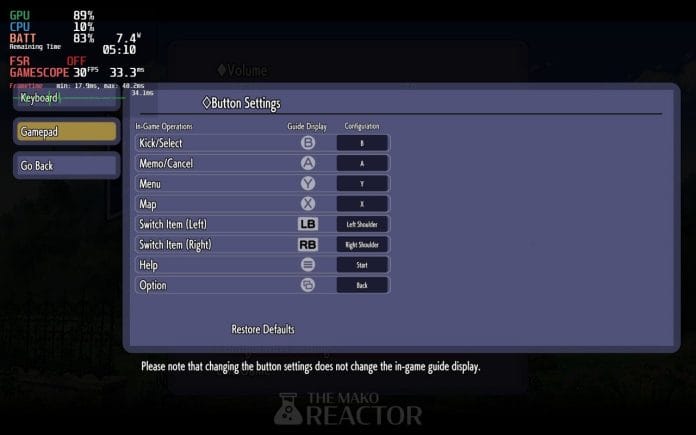 Demon Gaze Extra PC control options – keyboard, mouse, controllers
The addition to Demon Gaze Extra over the console versions when it comes to controls is keyboard support. The configuration options let you rebind keyboard controls with appropriate button prompts as well. There is no mouse support right now during gameplay. With a controller, I could only get the game to display the default Xbox button prompts on my setup. It didn't swap to PlayStation prompts when I tried my PS5 or PS4 controllers both on the laptop and on Steam Deck (wired and wireless). The keyboard controls are fine for a game like this, but I stuck to using my controller.
Demon Gaze Extra on Steam Deck vs Nintendo Switch
Considering the PC port of Demon Gaze Extra is a bare-bones port of the console version with keyboard support, you aren't really gaining anything by getting Demon Gaze Extra on Steam versus Nintendo Switch. The game runs and looks basically the same on both Steam Deck and Nintendo Switch. Both versions are capped at 30fps and have the same gameplay and additions. I did enjoy playing Demon Gaze Extra on both systems after originally experiencing it (no pun intended) on PS Vita nearly a decade ago. It initially had a download issue on Steam Deck, but that was resolved about a week ago. I copied over the game files from the laptop to Steam Deck before that and it ran with no issues. I verified that it still works fine even after deleting and downloading to the Steam Deck directly.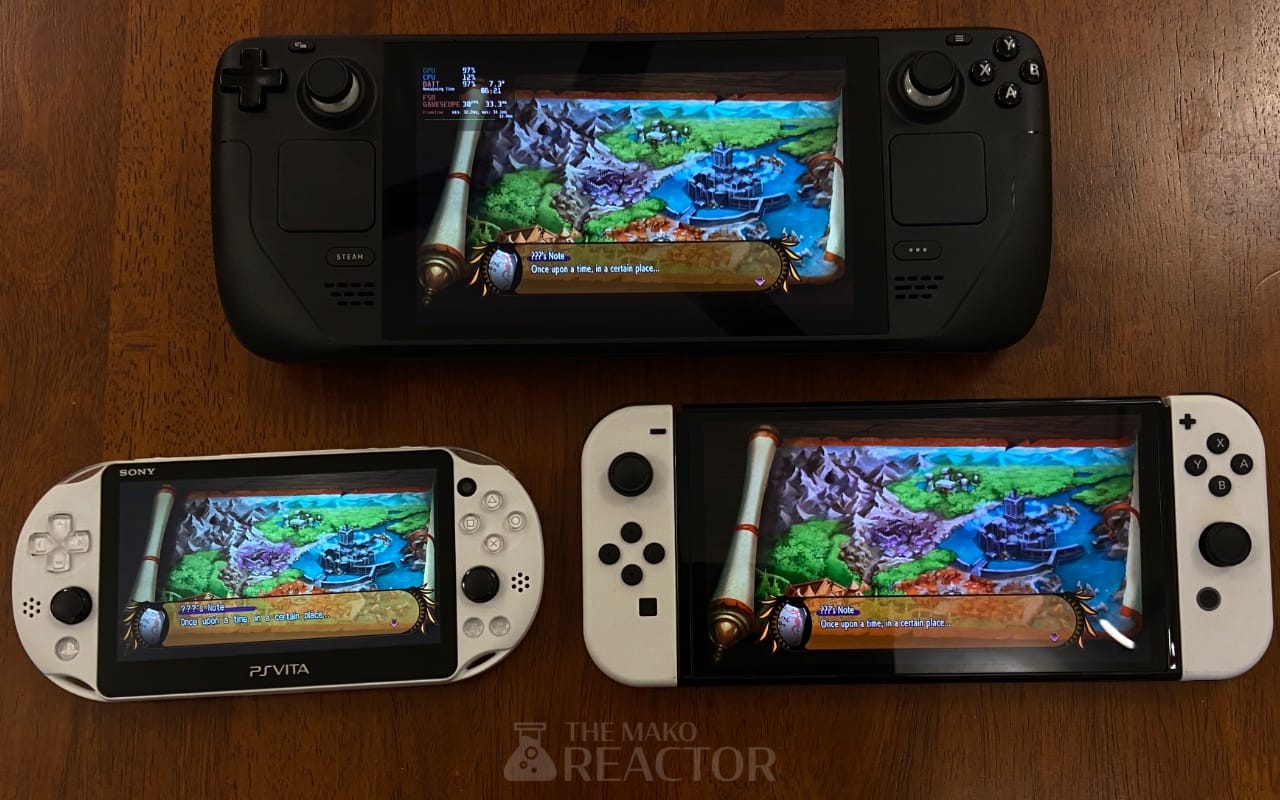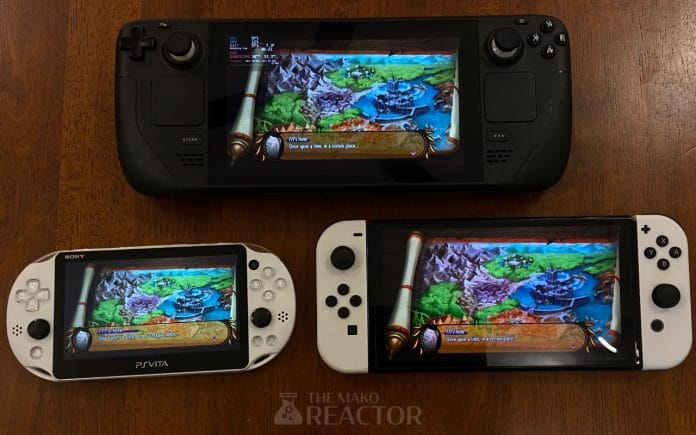 Should you play Demon Gaze Extra on PC?
If you're a fan of Experience Inc games and didn't own a PS Vita, this is a great and accessible DRPG from the developer. The music is great and it is still a good entry point for newcomers to the genre. The downside barring the bare-bones port, is that the asking price is much higher than expected for a game this old. The new content and features are nice to have, but not really worth purchasing the game again if you already played it.
Even with its high asking price, there is still additional paid DLC for the game which makes this a disappointing overall package in some aspects. I still think Demon Gaze Extra is well worth getting if you haven't played it before, but I hope Clouded Leopard Entertainment can improve the PC port. Currently, this is an excellent DRPG held back by the lack of features in the PC port and higher than expected asking price on Steam.