Over the years, the Nintendo Switch has seen quite a few ports of mobile games with varying degrees of quality. Some have been rebalanced from free-to-play games to go premium in a Switch version, while others are straight ports that cost more. Egglia Rebirth from Brownies is an enhanced release of the iOS and Android game Egglia: Legend of the Redcap with new content and improvements. Having only dabbled in Egglia on iOS a bit before playing the Nintendo Switch enhanced release, I'm mostly impressed with what Brownies has done to bring over this previously touchscreen-only game to Nintendo's hybrid system.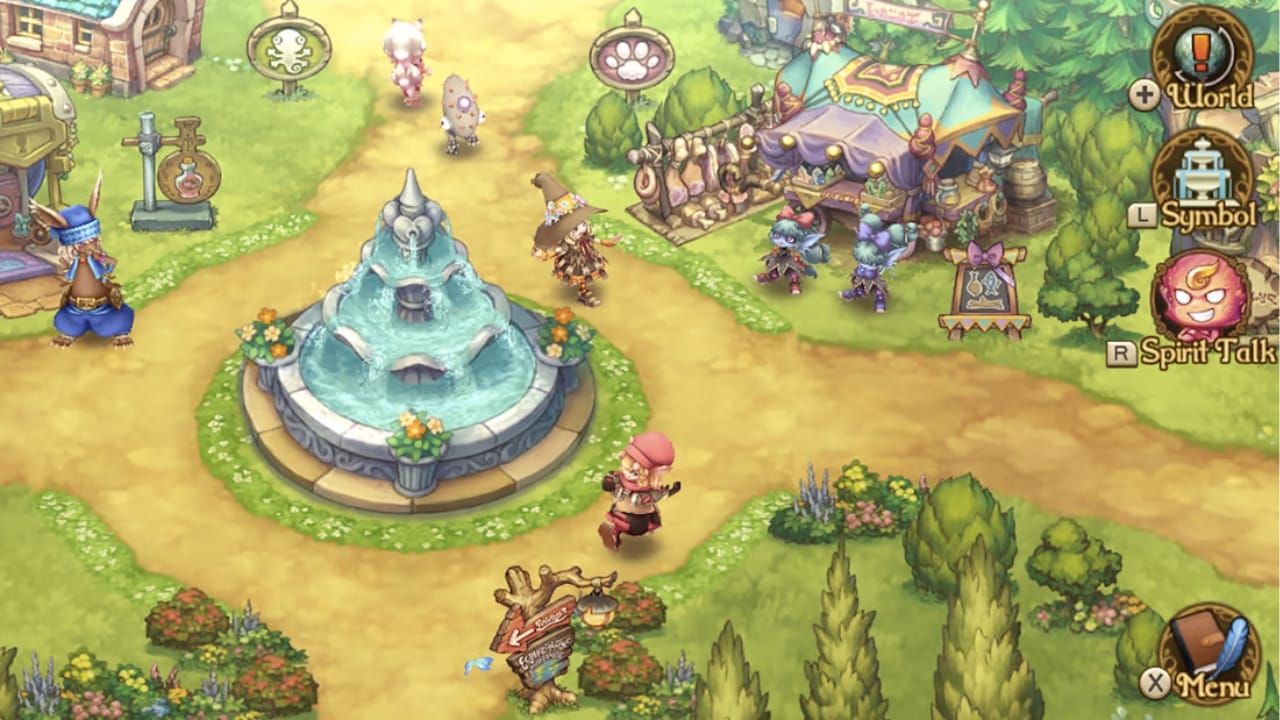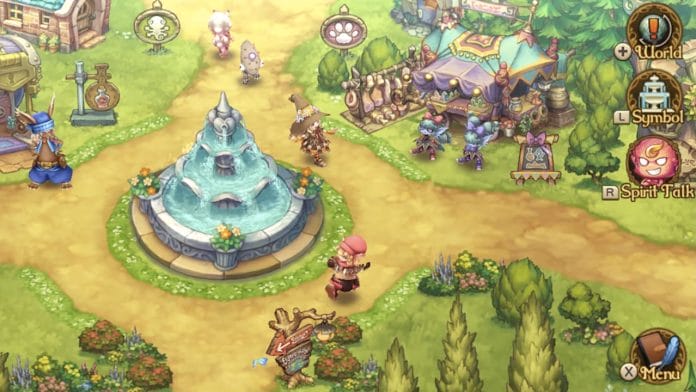 Egglia Rebirth is set in the magical world of Egglia. You play as a young goblin from the cursed Redcap tribe who drops into a quiet town. You are found by Robin who is trying to save the world and her fairy Marigold. You are able to hatch eggs to form new areas around you. You can explore these areas to find various materials and treasure in addition to new eggs. In a lot of ways, Egglia Rebirth reminds me of Legend of Mana albeit with a different combat system and some more simulation elements thrown into the core game flow.
While the lovely and familiar aesthetic may make you think of the Mana series in some ways, Egglia Rebirth actually has bits from different genres blended together for a charming experience. It has a board game-style stage layout as you explore the new areas hatched, basic turn-based combat, and life simulation elements from the likes of Animal Crossing and Story of Seasons. There are many colorful characters here and a lovely town that you are aiming to hopefully help flourish. These characters can also accompany you on your journey in the new areas that are split up into smaller stages.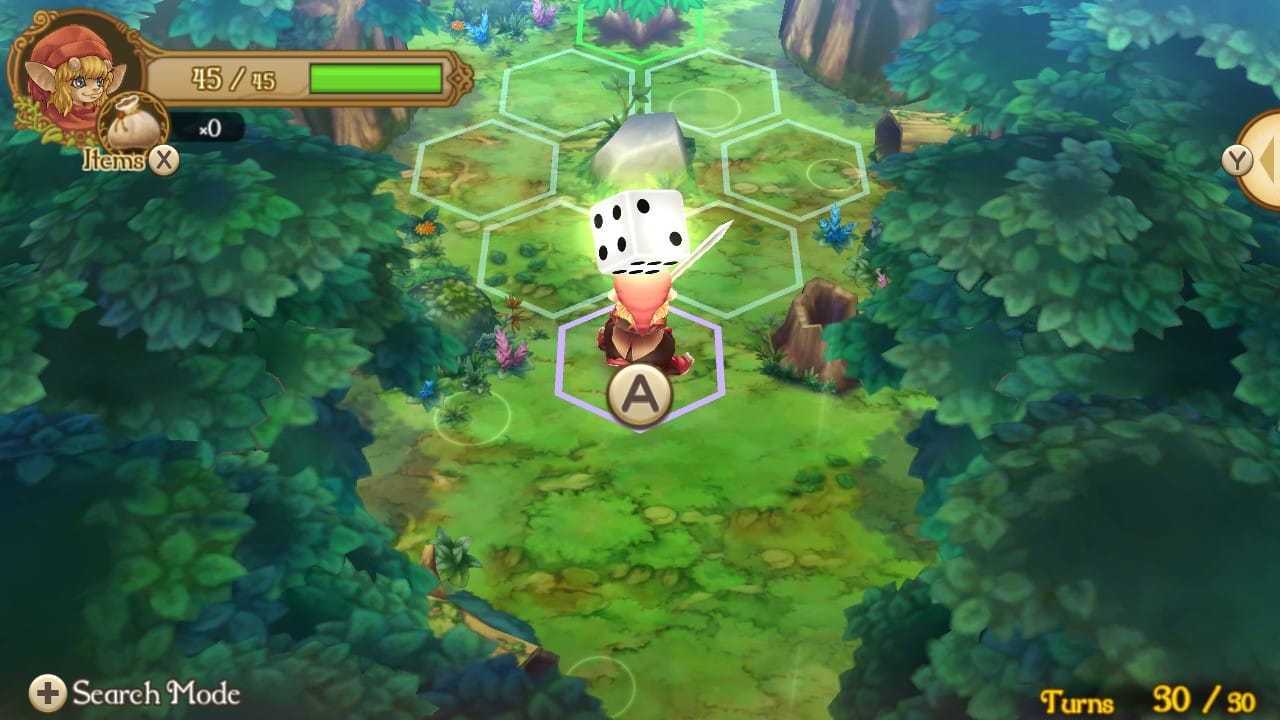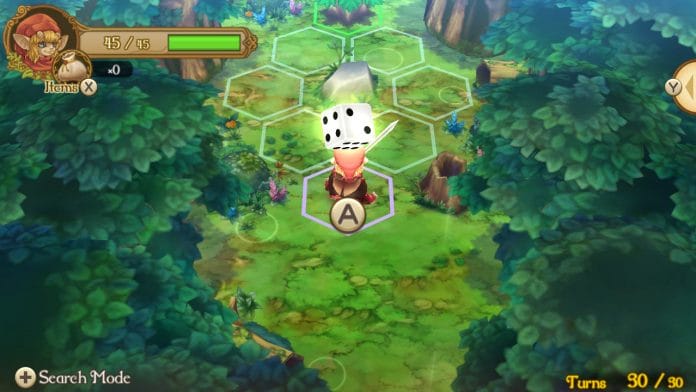 You don't have free movement in the stages, but move on a grid after rolling a die. You can move based on your roll, and can decide your path to the goal. There are enemies, treasures, obstacles, new characters, and more in these stages. While translating Egglia to traditional controls on Nintendo Switch, I wish Brownies had either made this bit more responsive or allowed touchscreen control for the grid. The gameplay loop is very accessible and it is a neat addition to the library of relaxing RPGs on Nintendo Switch like Atelier.
The original Egglia was actually a premium game on iOS and Android, albeit one that required an internet connection to play. It was then re-released as a free to start game that didn't require internet, but it did have in app purchases to unlock all the chapters. On Nintendo Switch, it is a one time purchase that can be played offline across multiple devices. The Nintendo Switch version even supports save data backup while I couldn't get that to work on mobile. It also has full controller support, but no touchscreen support which would've been nice in specific situations.
Barring the interface changes, Egglia Rebirth on Nintendo Switch is a noticeable visual upgrade over the iOS version even on modern iPads. The character models in Egglia Rebirth are better than the mobile version, and you also have free movement in some parts where the mobile version didn't let you control your character. It feels a lot more polished thanks to its newer interface.
Performance is good on Nintendo Switch, but I wish the cursor was more responsive in the stages. Load times are comparable or a bit worse than newer iOS devices. You will not be waiting more than a few seconds in most loading screens here. The actual assets could've been improved a bit for playing docked at least. Some of the loading screens still use lower resolution imagery which is disappointing.
The score for Egglia has been composed by Yoshitaka Hirota and Yoko Shimomura who have both done a lot of great music for amazing games over the decades. When it comes to audio, the only aspect of Egglia that was disappointing, is how much repetition was there for a few songs.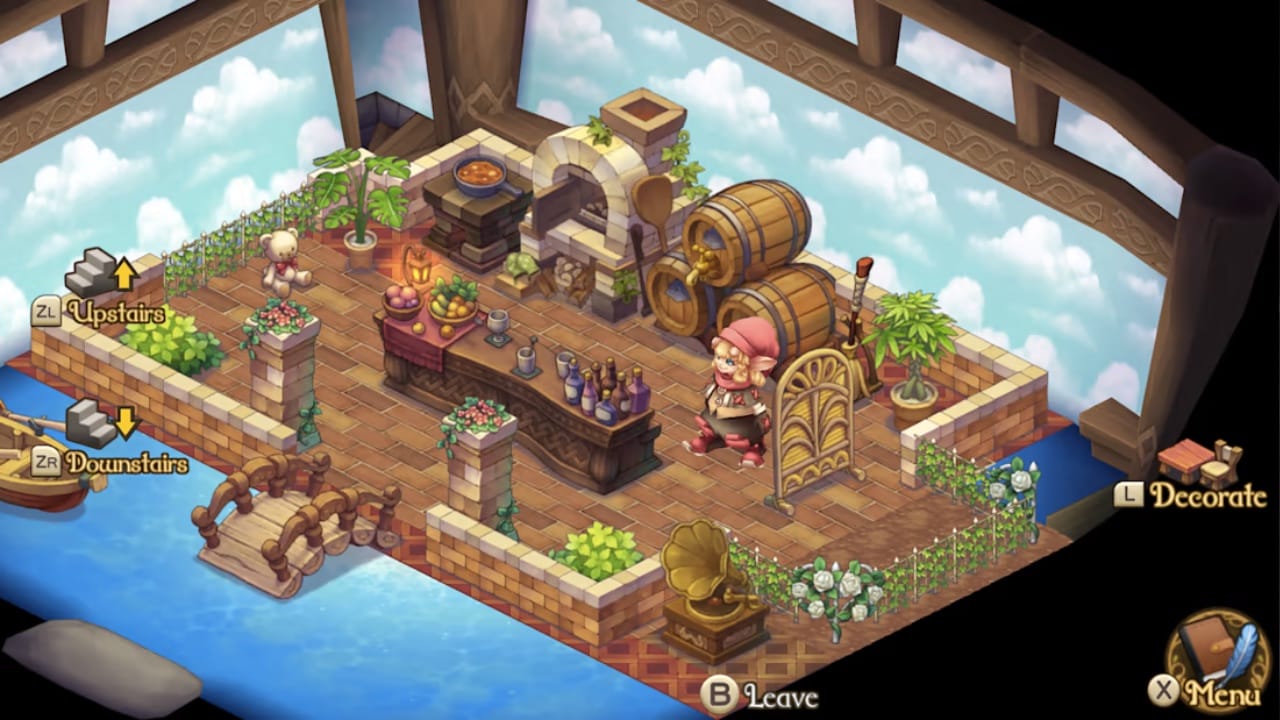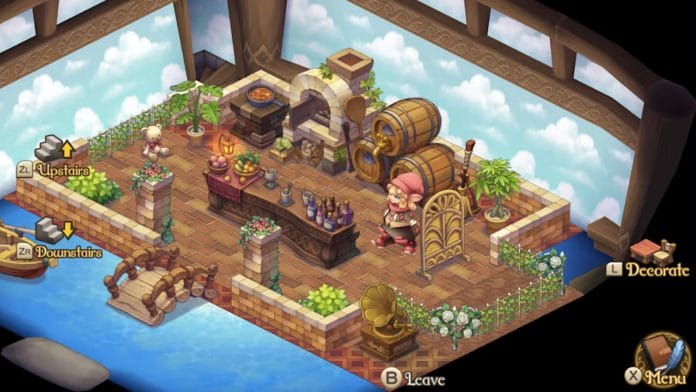 While many aspects have translated over well from the mobile version to the Nintendo Switch release alongside all the new content and enhancements, Egglia Rebirth suffers with its reliance on real time for specific progression and thanks to RNG. This reminds me of how Animal Crossing pushes players to take breaks or play in short bursts. The combat and movement relying so much on rolling a die mean you may take a lot longer depending on your luck in stages. The last issue I have with Egglia on Nintendo Switch is some of the menus. While navigating through them would've been fine on a touchscreen, they feel a bit clunky with a controller.
Egglia Rebirth gets a lot right despite its issues. With so many smaller scale RPGs trying and failing to capture people's attention on Nintendo Switch, I'm glad Egglia Rebirth tried something different with its structure. The gameplay improvements over the mobile version and new content definitely help make this an easier game to recommend even to those who spent time with the original release. I hope Brownies continues to make games like this and hope Egglia Rebirth gets a physical release eventually.