Over the years, a lot of console-only franchises have made the jump to PC. A decade ago, people would probably laugh if you suggested that we'd have a mainline Shin Megami Tensei game or even something like Yakuza on PC but here we are. Marvelous' Story of Seasons franchise saw its first PC release with Story of Seasons: Friends of Mineral Town that was released alongside the Nintendo Switch version last year in the West through Xseed Games. I absolutely did not expect it to get a PS4 and Xbox One port but here we are.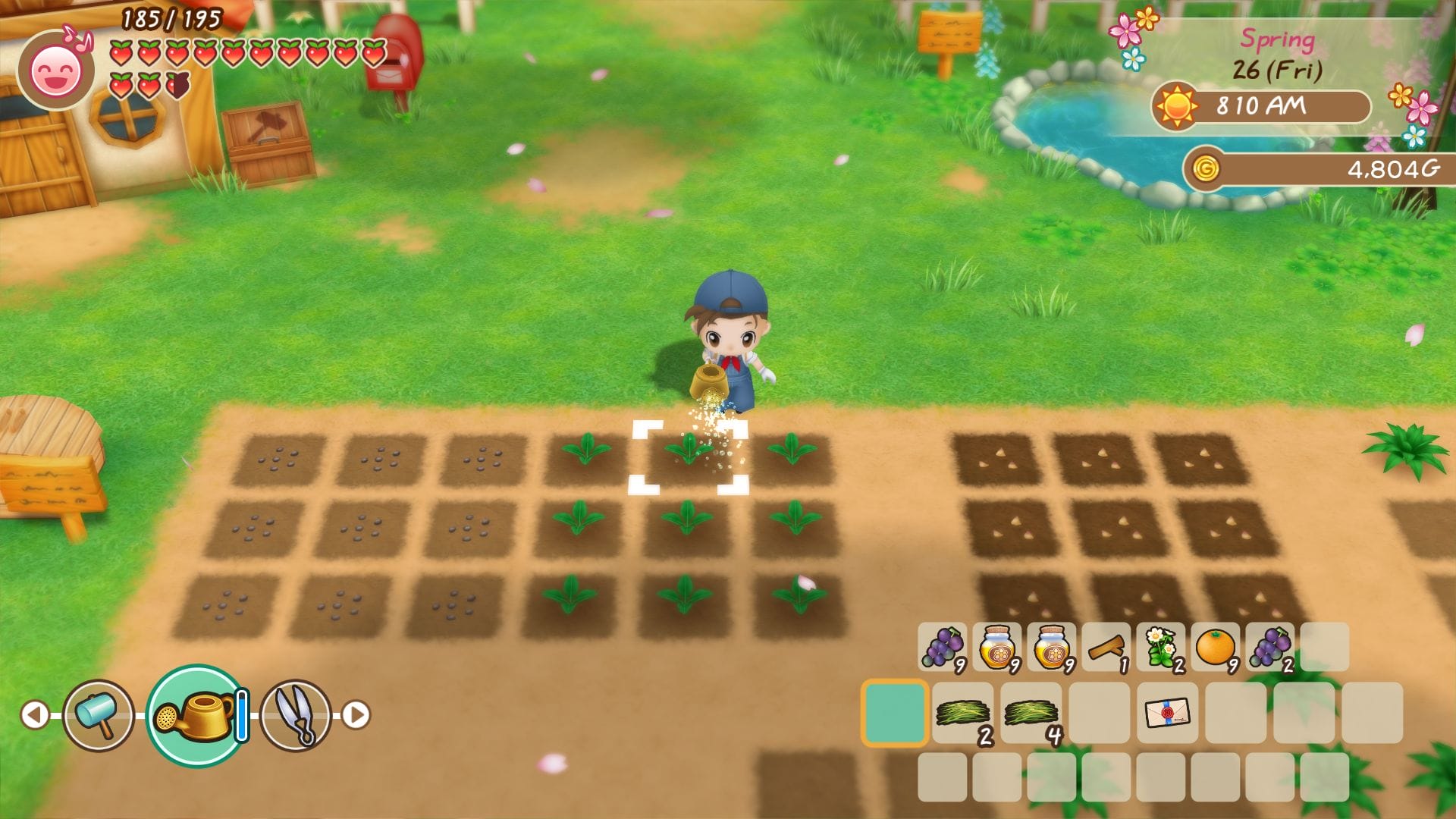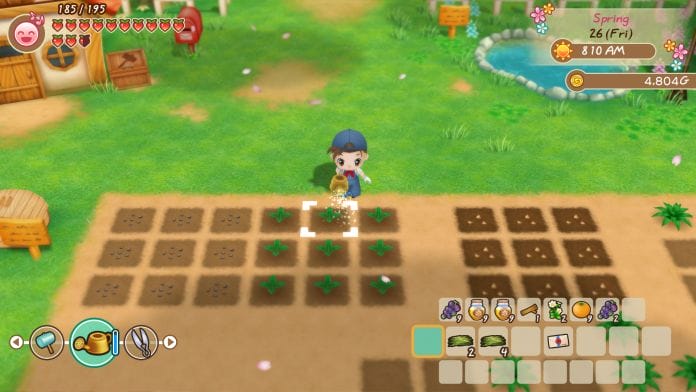 Story of Seasons: Friends of Mineral Town is a full remake of the Game Boy Advance game Harvest Moon: Friends of Mineral Town (and More Friends of Mineral Town) and I enjoyed it a lot on both of its debut platforms. Getting a late PS4 version was already surprising, but Story of Seasons: Friends of Mineral Town being on Xbox One still feels pretty crazy. This release is the first main game on PlayStation platforms in a long time and it is the series' debut Xbox release. I wanted to revisit the game for this Xbox release and replaying it has cemented that this is one of the best games available today for anyone looking for a relaxing simulation experience.
Story of Seasons: Friends of Mineral Town begins with you inheriting your grandfather's farm after which you meet the mayor of Mineral Town. You are then reminded of your childhood memories from the farm and this is where your story begins. What makes Story of Seasons: Friends of Mineral Town excel over most other franchises in the genre available on modern platforms is in how you aren't forced to live out your life here in a specific way. You can spend all your time in a specific season farming or avoid it and do a lot of fishing. As you interact with the various people living around you, there are short cut-scenes and story moments that will make you learn more about each person living here.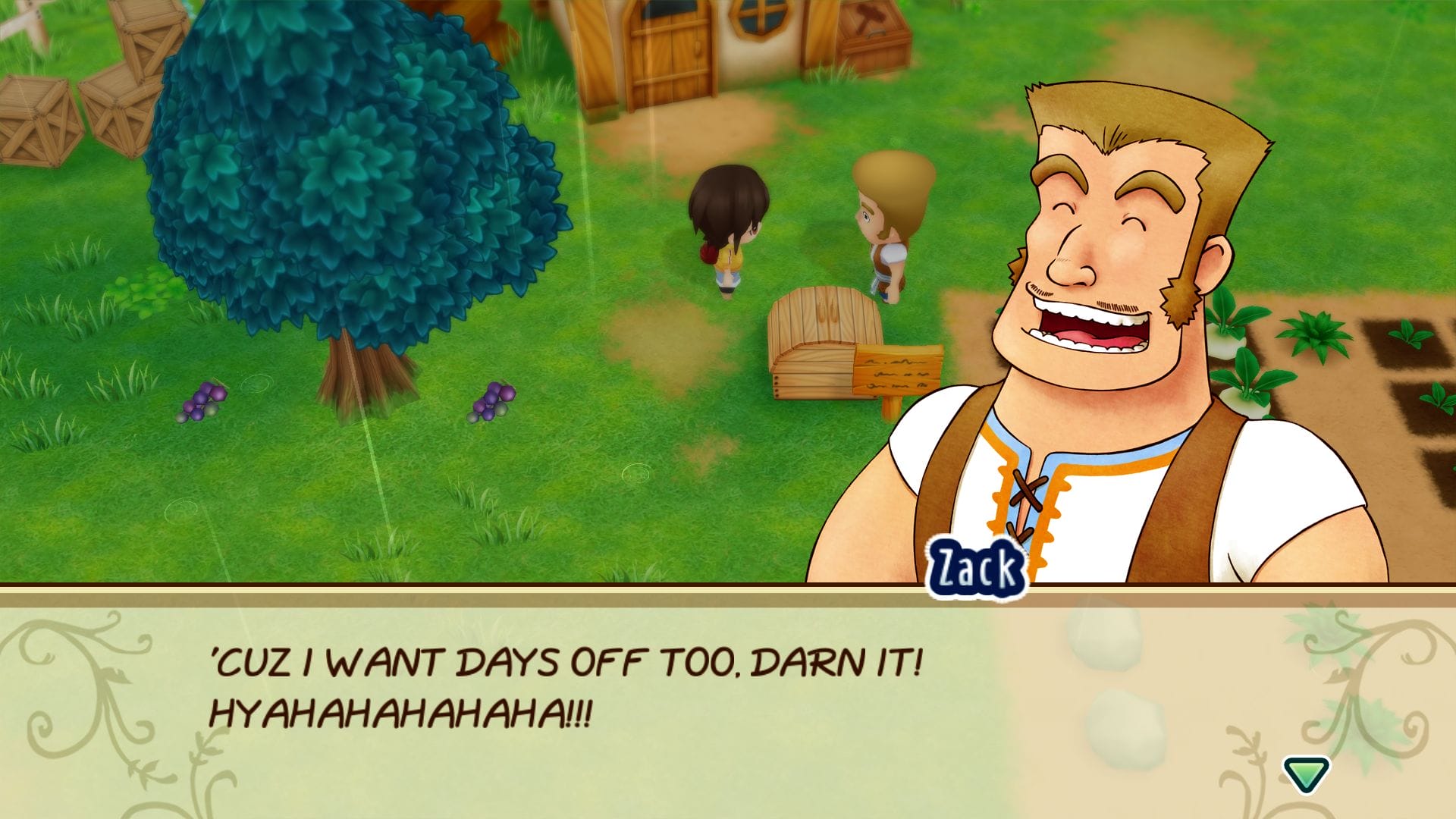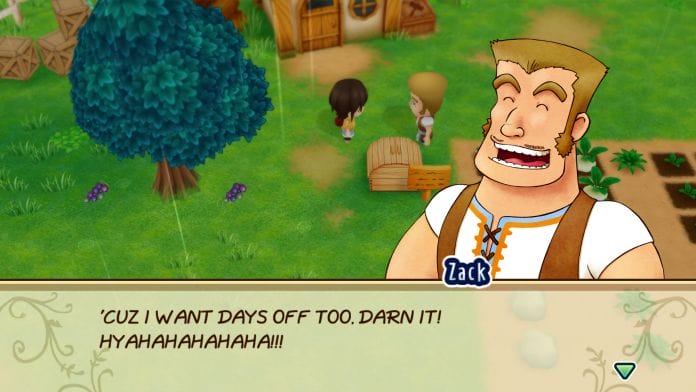 Having now played this multiple times through the new release and original version on PC and Nintendo Switch, I've grown to like it even more. You are limited in some capacity by your tools and stamina that require upgrading before you can get better skills, but this game isn't as limiting as Story of Seasons: Pioneers of Olive Town which literally forces you into the makers and automation to progress. When I reviewed Story of Seasons: Friends of Mineral Town on Nintendo Switch, I said this is the perfect pickup and play game and I hope it supports Quick Resume on Xbox Series for the same reason. I can see myself continuing to dip in and out of it while playing longer and more involved games in the future. 
If your only experience with the genre is Stardew Valley, playing this will definitely feel familiar in some ways because of how Stardew Valley was inspired by Story of Seasons (and older Harvest Moon games). Over the years, I've enjoyed my time with both Stardew Valley and Story of Seasons and keep playing them across different platforms. There's room for both games if you're a fan of the genre and it is great to see the main Story of Seasons become more accessible in recent years with new ports and releases.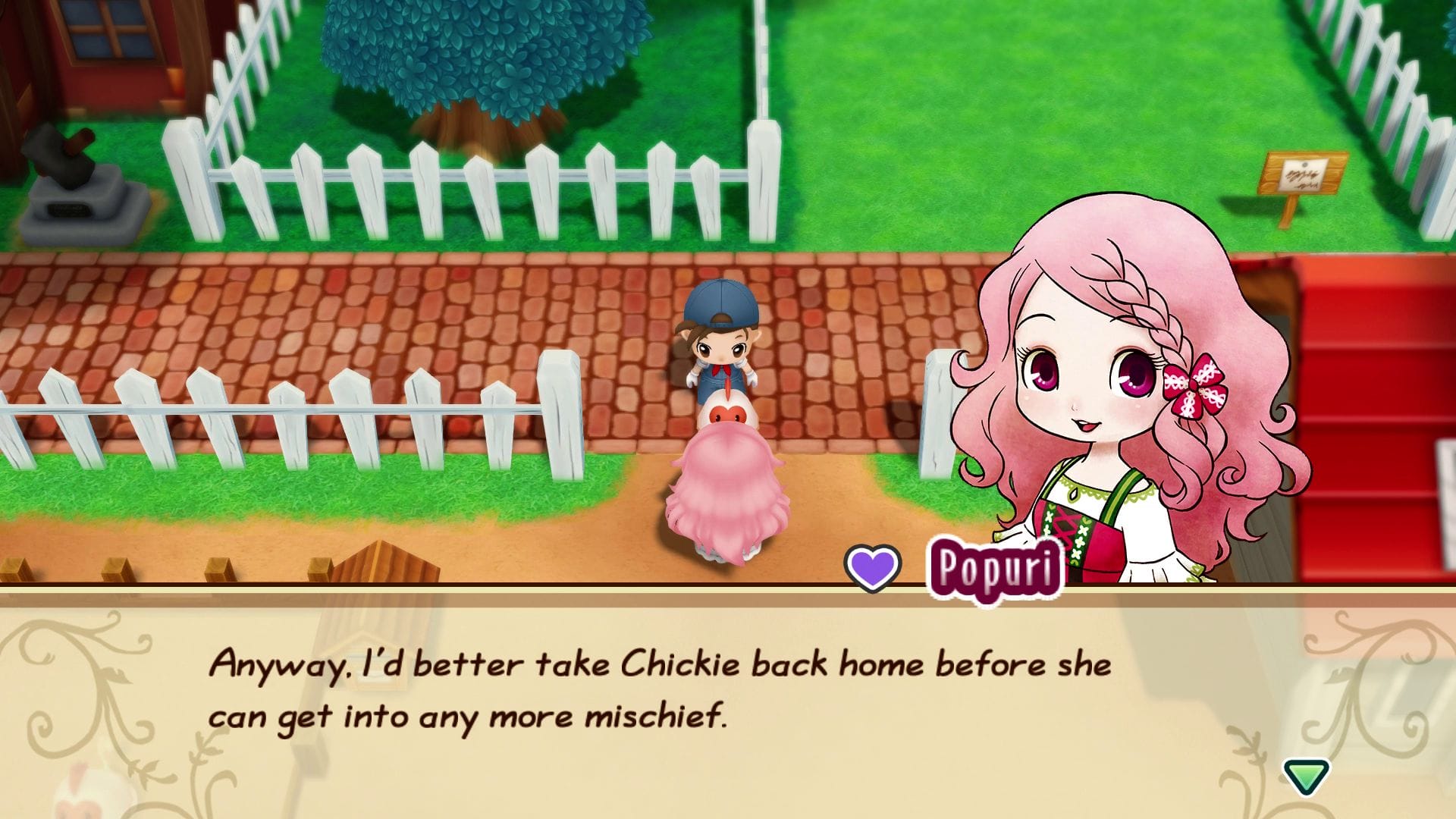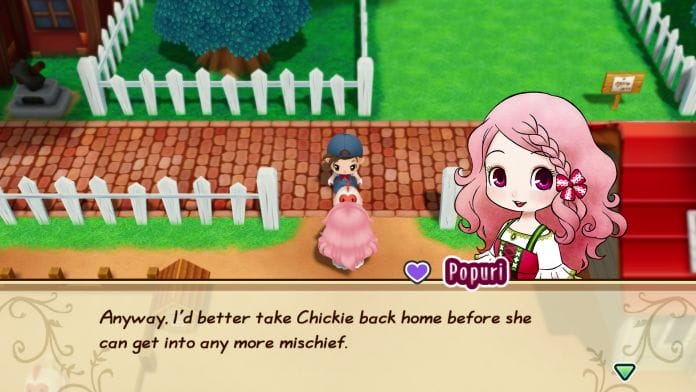 I was hoping the depth of field option from Story of Seasons: Friends of Mineral Town on PC would make it to the PS4 and Xbox versions of the game, but it is sadly missing. It isn't a major issue, but a lot of people don't like that effect so having the option like the Steam version would've been ideal. Hopefully this can be patched into the game in the future. The other issue I have with Story of Seasons: Friends of Mineral Town on Xbox is in how it suffers from some 2D assets being lower resolution. This is still a problem on other platforms, but I was hoping this new release would allow the developers to address it.
One thing to keep in mind is that Story of Seasons: Friends of Mineral Town is an Xbox One and PlayStation 4 release and it will run in backward compatibility mode on Xbox Series X|S and PS5. There is no real difference between both the PS4 and Xbox One versions barring one having trophies versus achievements. If you're wondering where to buy Story of Seasons: Friends of Mineral Town, it runs and plays great on everything so get it on your platform of choice. It is even very light on PC requirements with support for older laptops as well.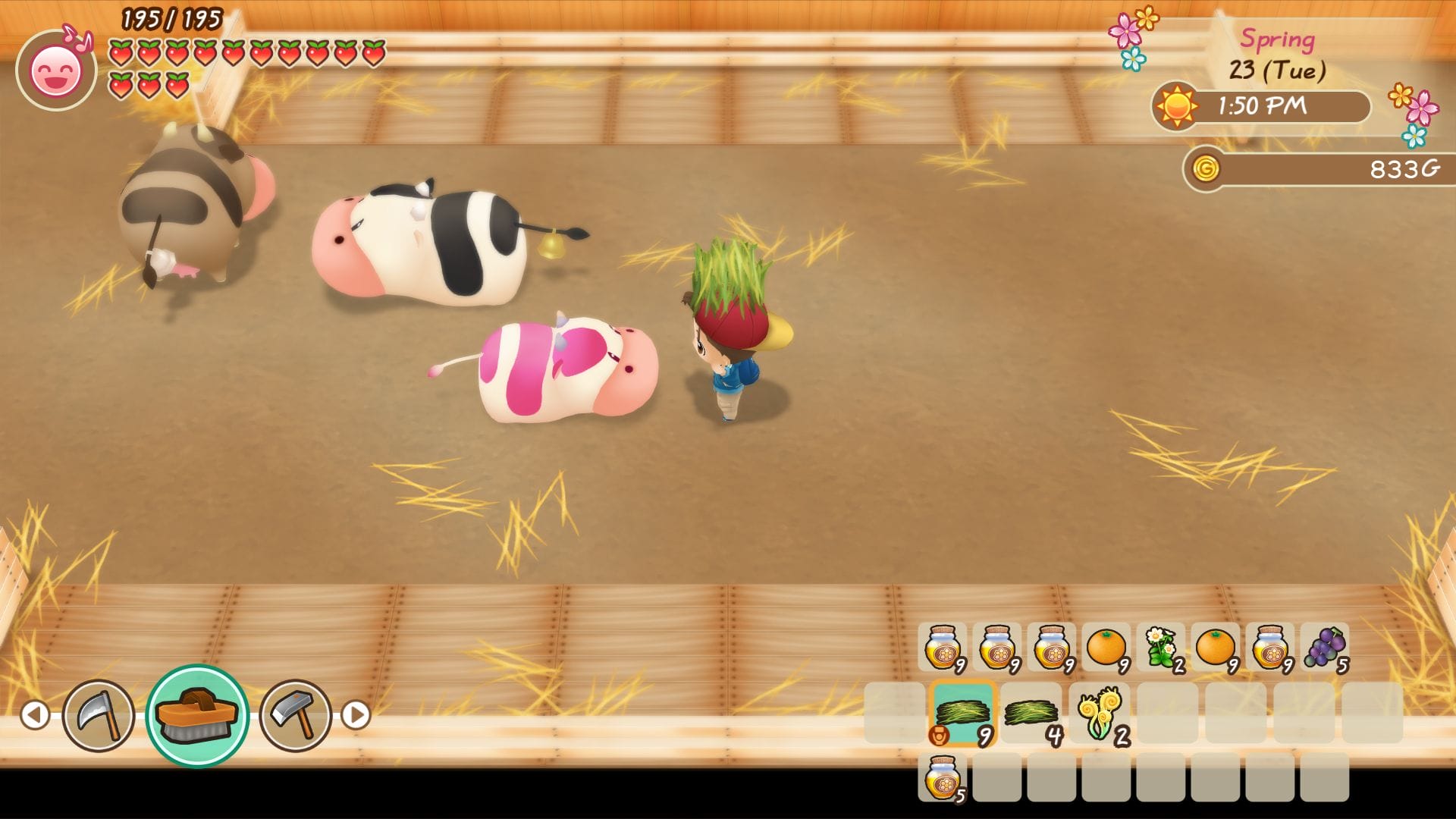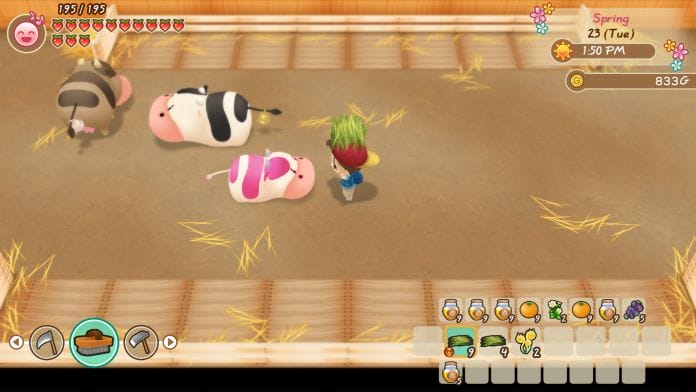 If you already played Story of Seasons: Friends of Mineral Town on PC or Nintendo Switch, the Xbox (and PlayStation 4) release is the same albeit with platform-specific trophies or achievements. I don't see any value in buying this if you already own another version because it runs great on literally everything. If you skipped the original release from 2020 and have wanted to get into Story of Seasons after seeing all the discussion online, Story of Seasons: Friends of Mineral Town is a fantastic entry point and a superb debut for the series on the Xbox platform.