Over the last decade, Marvelous' Story of Seasons franchise has had quite the history outside Japan with the localisation house and publisher changing resulting in a confusion over the name with the original localised name of Harvest Moon being left with Natsume while the actual games started seeing localisations as Story of Seasons beginning with the entry of the same name on Nintendo 3DS. Since then, Natsume has gone on to do its own Harvest Moon games that have nothing to do with the original developers in Japan.
Harvest Moon: Friends of Mineral Town (and More Friends of Mineral Town) on Game Boy Advance was the first game a lot of people played and it remains a fan-favourite till this day. Marvelous remade the game with a new aesthetic and a plethora of improvements in the form of Story of Seasons: Friends of Mineral Town which has finally arrived in the West on both Nintendo Switch and and PC via Steam.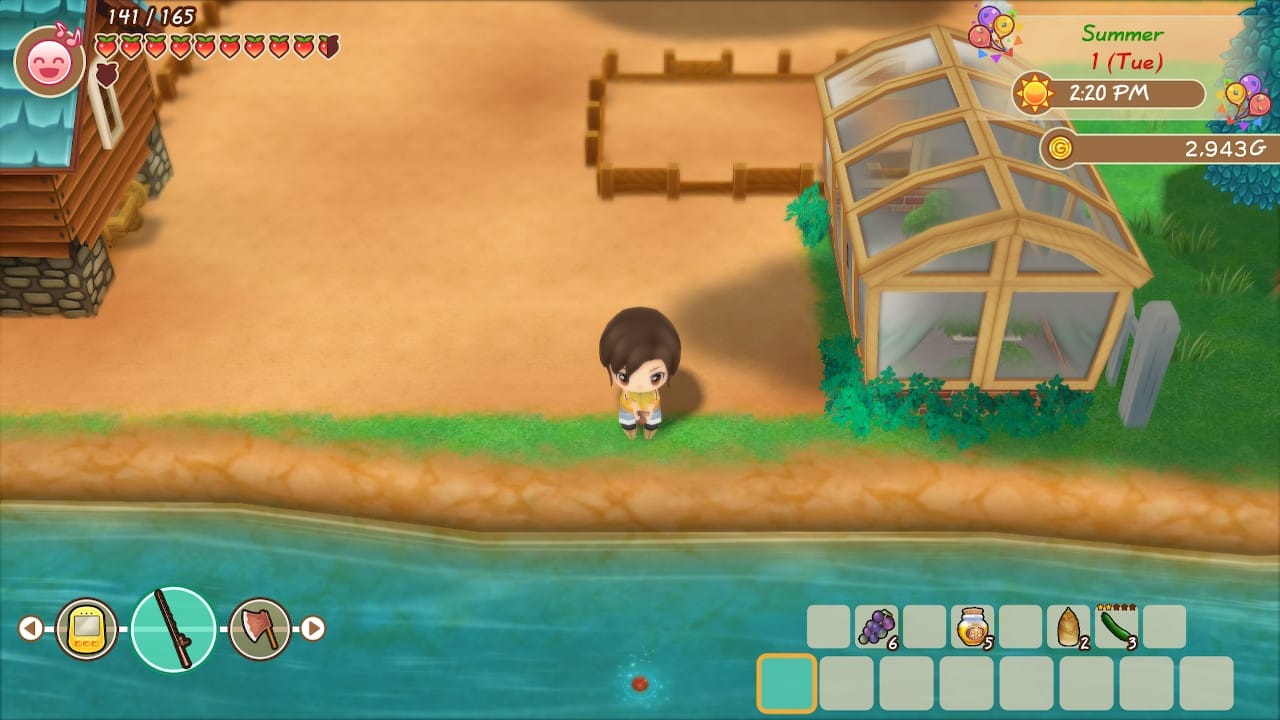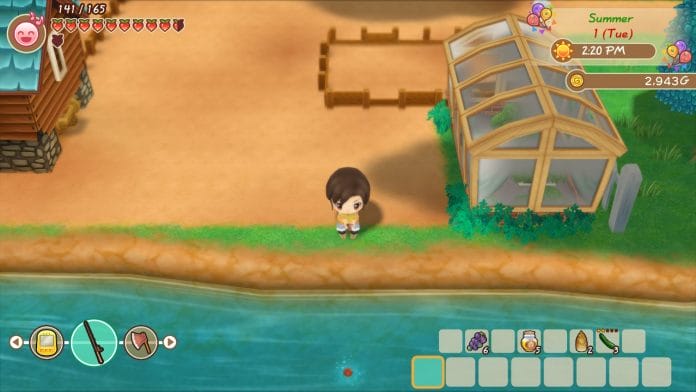 Story of Seasons: Friends of Mineral Town begins with you inheriting your grandfather's farm. You meet the mayor of Mineral Town who reminds you of your memories as a child when you stayed at the farm. Your aim here is to bring the farm back up to flourish in the land. This is where things get interesting. While Rune Factory 4 Special has its own narrative playing out, you had a lot of freedom to do what you wanted there. Story of Seasons: Friends of Mineral Town gives you even more freedom with no real fail state.
You can spend seasons in the game just fishing or literally doing no farming. You can also only work on your farm without interacting with people or going into the mine. You have a lot of flexibility in the game and this is where it truly shines. Story of Seasons: Friends of Mineral Town is all about enjoying your time doing whatever you want to do. There are limiters in place like tool levels or stamina but these slowly increase and level up as you spend more time in the game doing what you enjoy doing.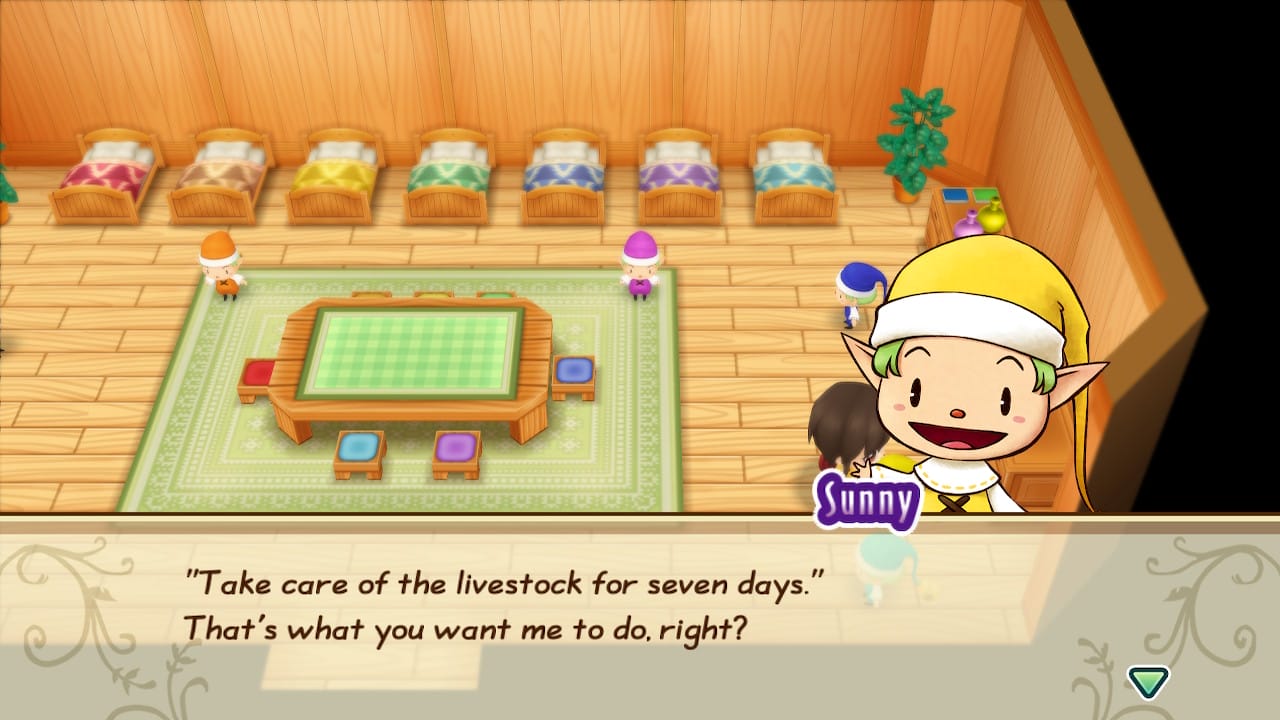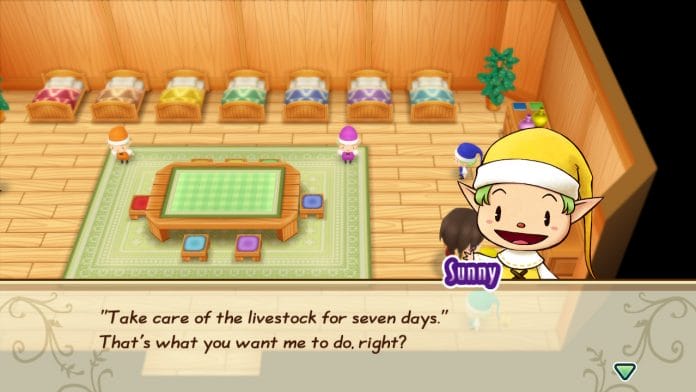 You will eventually get into a routine of taking care of your farm, livestock, and then interacting with people and meeting others in the town. Story of Seasons: Friends of Mineral Town perfectly suits the pickup and play nature of the Nintendo Switch with its super fast load times and general fluidity of game flow.
Barring taking care of the farm, your livestock, and fishing, Mineral Town has a few interesting points of interest like mines, a church, an inn, a winery, and more. Each of these locations is full of its own stories through NPCs. The mine is where you spend time digging for ore to upgrade your tools initially while exploring the area behind the church will let you find some interesting helpers for your day to day work.
Inventory and tool management is one area that many games falter with slow animations or no easy switching. Story of Seasons: Friends of Mineral Town has great inventory management and tool switching. I never felt like my time was being wasted in pointless animations at all here. The controls in general are very responsive and make doing even the most mundane tasks in-game a breeze.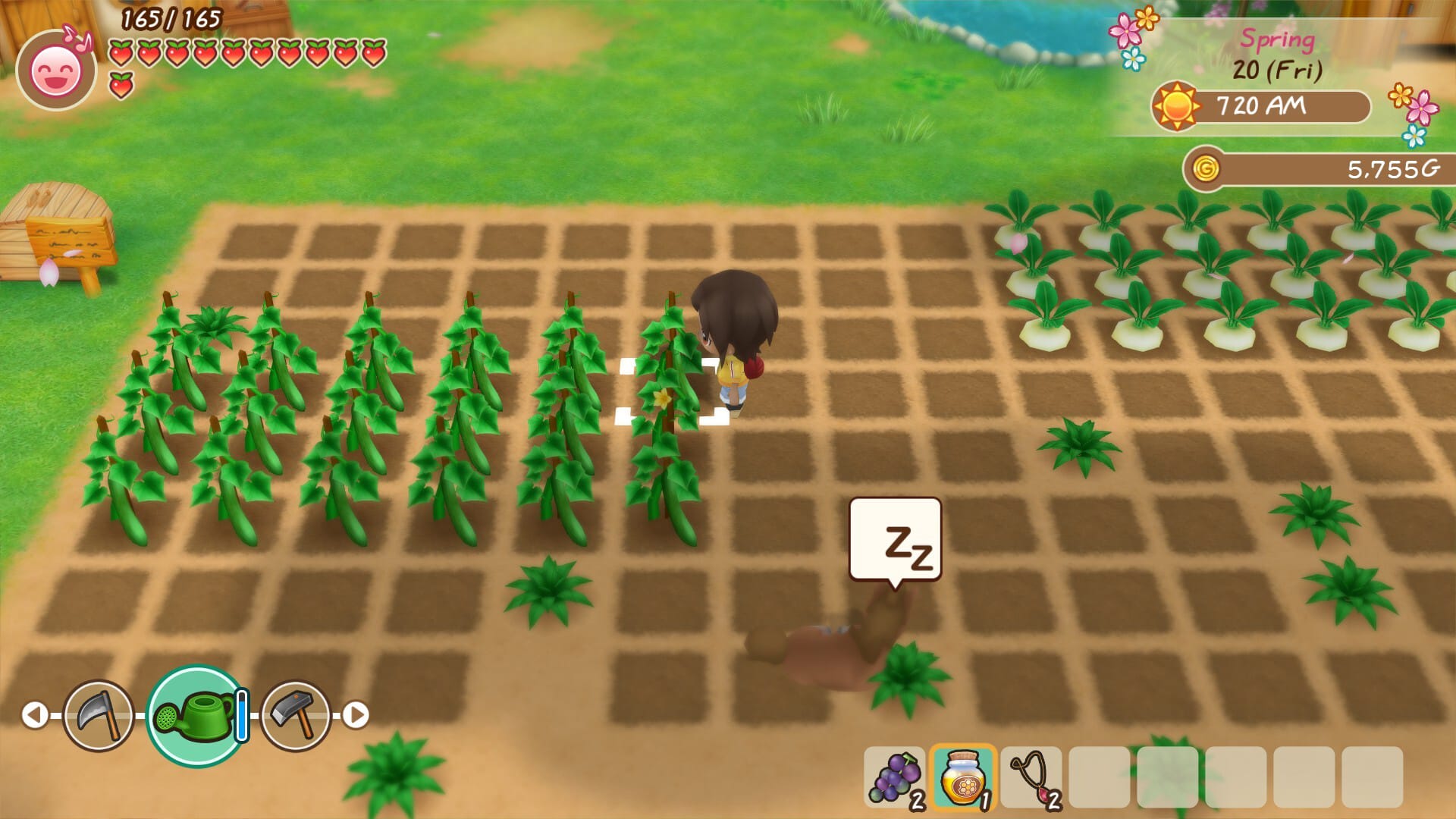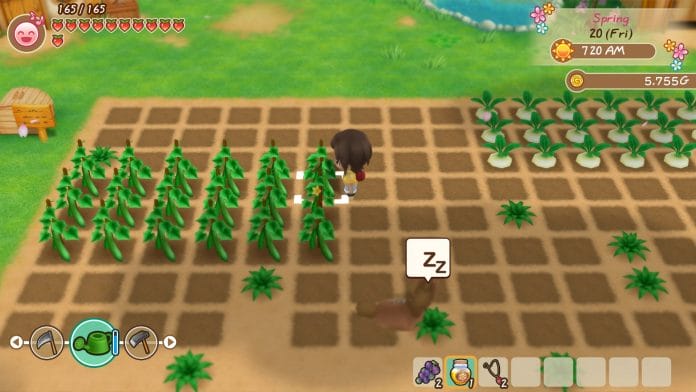 Visually, Story of Seasons: Friends of Mineral Town gets a lot right but the character models could've looked better. The whole aesthetic is simple but it works in motion with a generous use of colours in the environment and some smart 3D versions of the original sprites for the farm and animals. I would've preferred better looking characters but the rest of the game looks nice and feels great in motion.
Remakes on Nintendo Switch aren't always perfect when it comes to the technical side of things. Link's Awakening still suffers from performance issues and Xenoblade Chronicles: Definitive Edition has inconsistent visuals in some parts. Story of Seasons: Friends of Mineral Town on the other hand runs near flawlessly across both docked and handheld modes. I had only three instances of any hint of performance issues across the time I played.
On the audio side of things, the music in Story of Seasons: Friends of Mineral Town gets the job done with relaxing tunes. There was an odd seasonal song that felt out of place but the overall soundtrack fits the game well.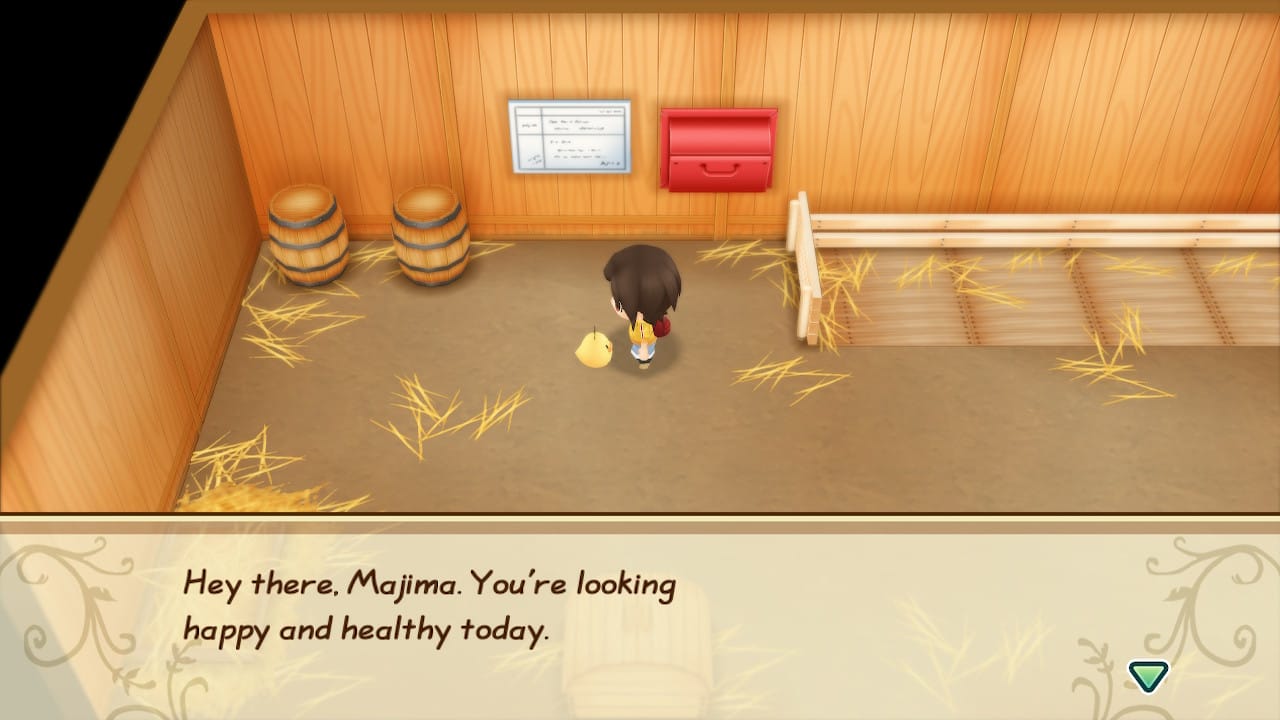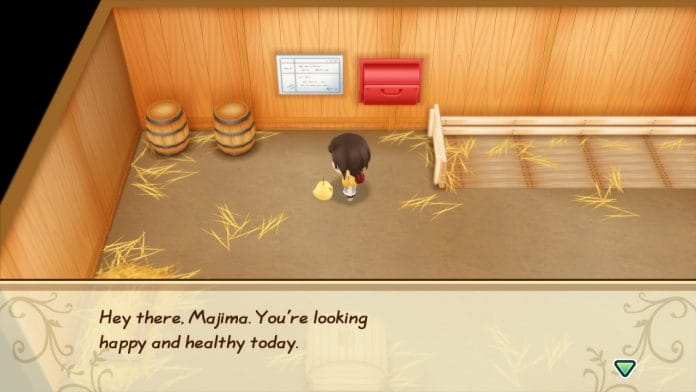 Barring the visual issue with shadow flickering under some instances on Nintendo Switch, the only real aspect of Story of Seasons: Friends of Mineral Town that I can see being a problem for people is the art style. I was skeptical of this as well initially, but I got used to the few areas that I thought looked bad and enjoyed my time spent in Mineral Town. It is disappointing that there is no touchscreen functionality at all.
Overall, Story of Seasons: Friends of Mineral Town is one of the best remakes I've played on Nintendo Switch. While the art style is definitely something that will be a point of contention for most people, everything else is perfect. The controls, inventory management, and fluidity make this remake of a near 20 year old game feel great to play even compared to new games like Animal Crossing: New Horizons in those aspects. The developers nailed almost everything here making this a game that is an easy recommendation for anyone looking for a relaxing simulation experience.