Guilty Gear Strive from Arc System Works debuted on PS5, PS4, and PC back in 2021. It hit Xbox platforms including Xbox Series X and Game Pass last month, making it the first Guilty Gear to come to Xbox in many years. We featured Guilty Gear Strive as one of the best games of 2021 and one of the best soundtracks of 2021. I also gave it 9.5/10 when I originally reviewed it. Nearly two years later, Guilty Gear Strive is better than ever before thanks to updates and DLC. I've wanted to cover the current state of the game and the Xbox version ever since it was revealed, and I'll be focussing on the DLC and the Xbox Series X version in this review.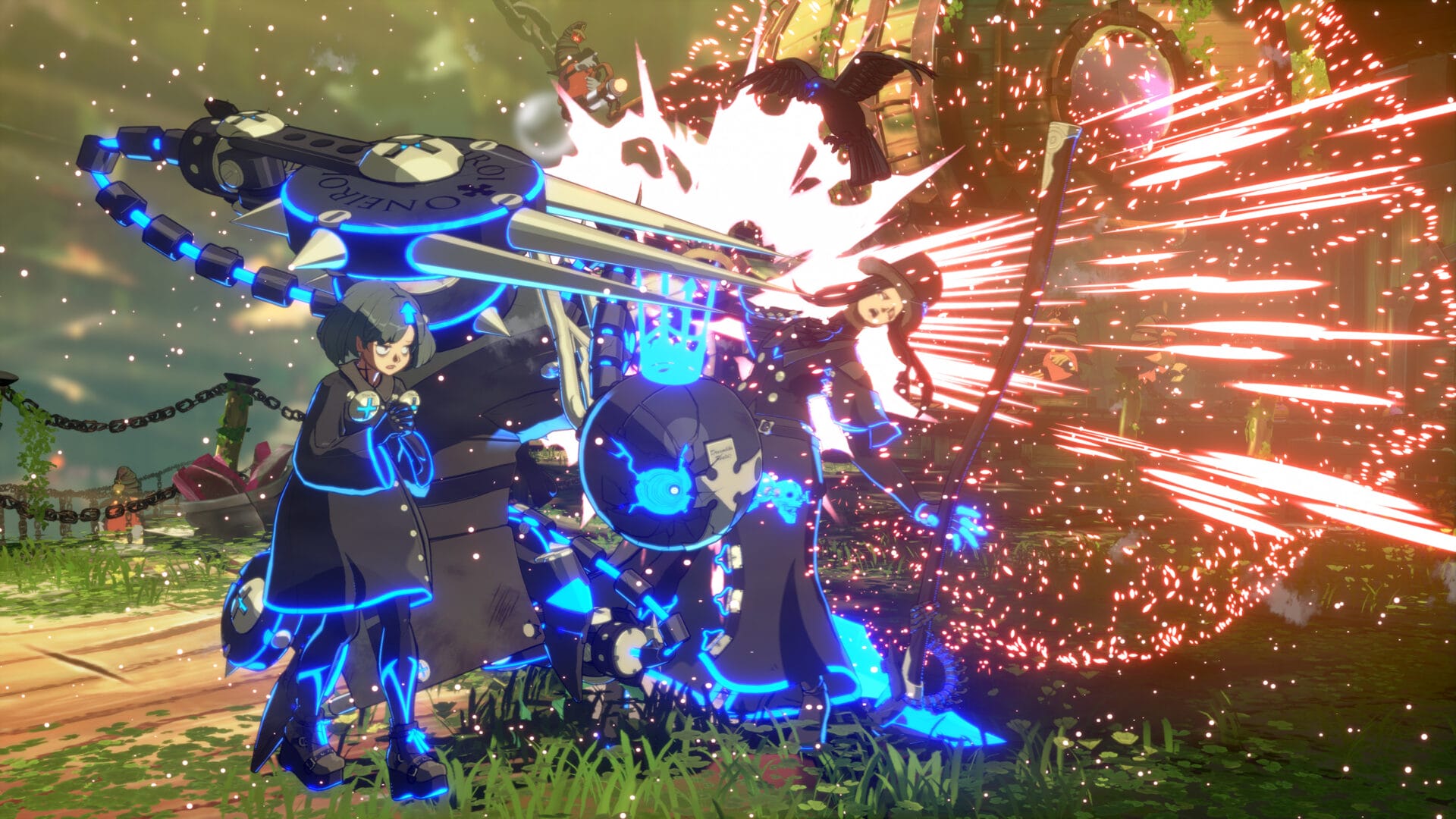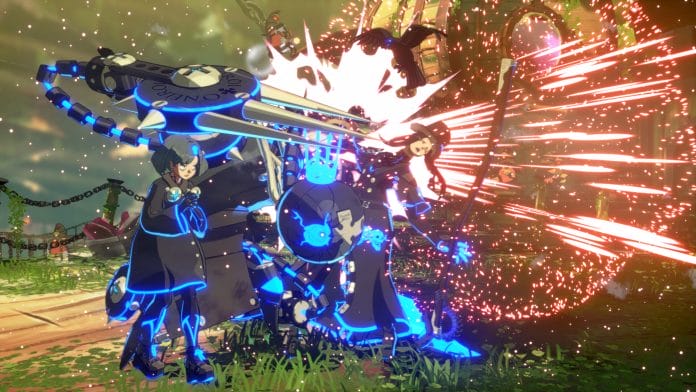 Guilty Gear Strive in 2023 – what has been added since launch
Since launch, Guilty Gear Strive has gotten three stages, eight DLC characters (with more coming), color packs, an additional short story episode, and also many updates. It has also gotten notable features and improvements to its online play. The addition of crossplay helps a ton, and it makes it so you can safely buy the game on your platform of choice without worrying about the playerbase. So far, Arc System Works has been great with updates hitting all platforms simultaneously as well.
While I've only had about a day with Bedman? so far, I've enjoyed almost every DLC character so far. My highlights are definitely Baiken, Bridget, Testament, and Happy Chaos. Hopefully Jam is added in a future DLC pack. In addition to the currently-released DLC characters, we've also had sublime new music including songs like Drift, Mirror of the World, and The Town Inside Me. When the DLC pricing was announced, I thought it felt expensive, but I've been very happy with the DLC purchases I've made so far.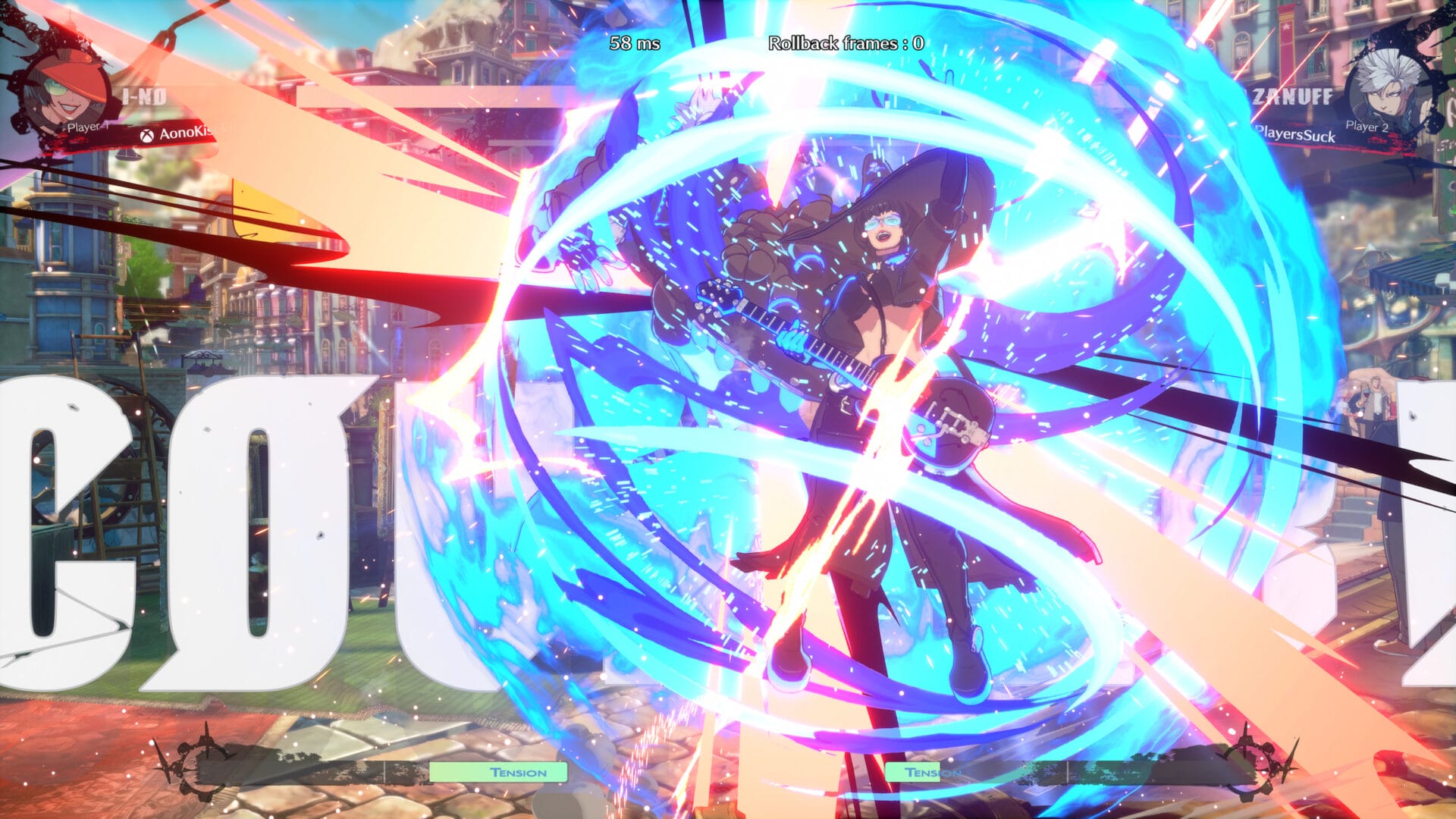 Guilty Gear Strive online crossplay – does it work fine on all platforms?
Over the last two weeks, I tested Guilty Gear Strive on my PS5, Xbox Series X, and Steam Deck with all devices using wired internet. I played with friends and randoms in different countries for this. Barring a handful of instances where there was a connection error while trying to get into a room, the online has been flawless. The screenshots in this review are all from my Xbox Series X games over the last week.
Does Guilty Gear Strive use any Xbox Series X features?
One of the best uses of PS5 Activity Cards so far has been Guilty Gear Strive letting me directly get into any mode in-game and skip the connecting to server popups when getting into the game. If I want to get into training or any other offline mode, it cuts things down from what feels like an eternity to just a few seconds. On Xbox, Quick Resume is what I've been using to get back into the game and skip those loading screens. It works great, and I've had no issues barring when a game update arrives.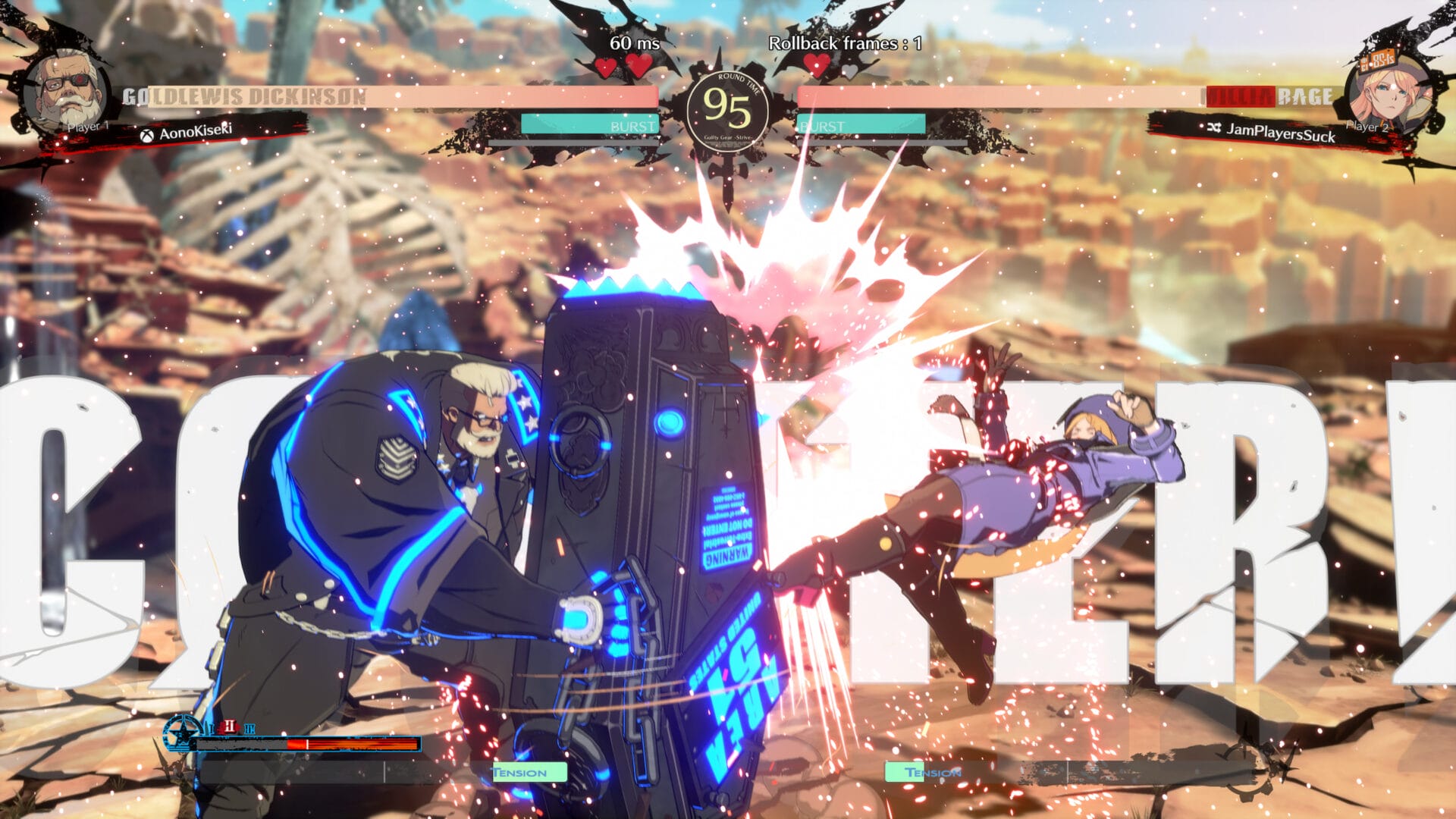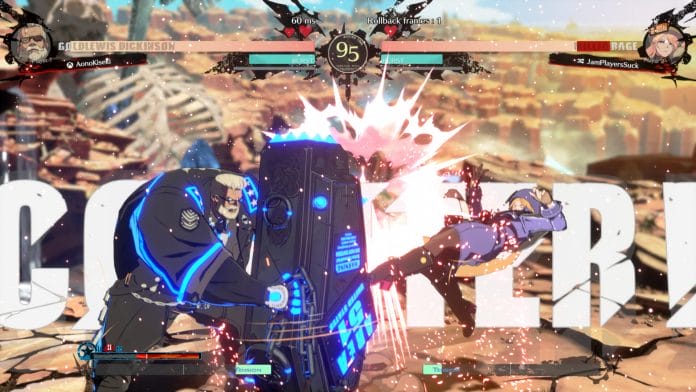 Visually Guilty Gear Strive looks phenomenal as expected. It also runs perfectly. I have no complaints with the visuals and performance on both PS5 and Xbox Series X right now. If you own either console and want the game, you're guaranteed to have a blast, and with crossplay, online population will not be an issue. When it comes to input lag, I can't measure it myself, but this chart from Kimagre Gaming has everything you need to know.
Which edition of Guilty Gear Strive should you buy?
If you're completely new to Guilty Gear Strive or Guilty Gear on Xbox, I'd recommend trying the game through Xbox Game Pass if you have a subscription. If you end up enjoying it, I'd recommend getting the Ultimate Edition so you get all the characters, stages, colors, and more. You could just buy the two season passes and ultimate upgrade pack, but you're better off buying the Ultimate Edition so you own the game and all current DLC.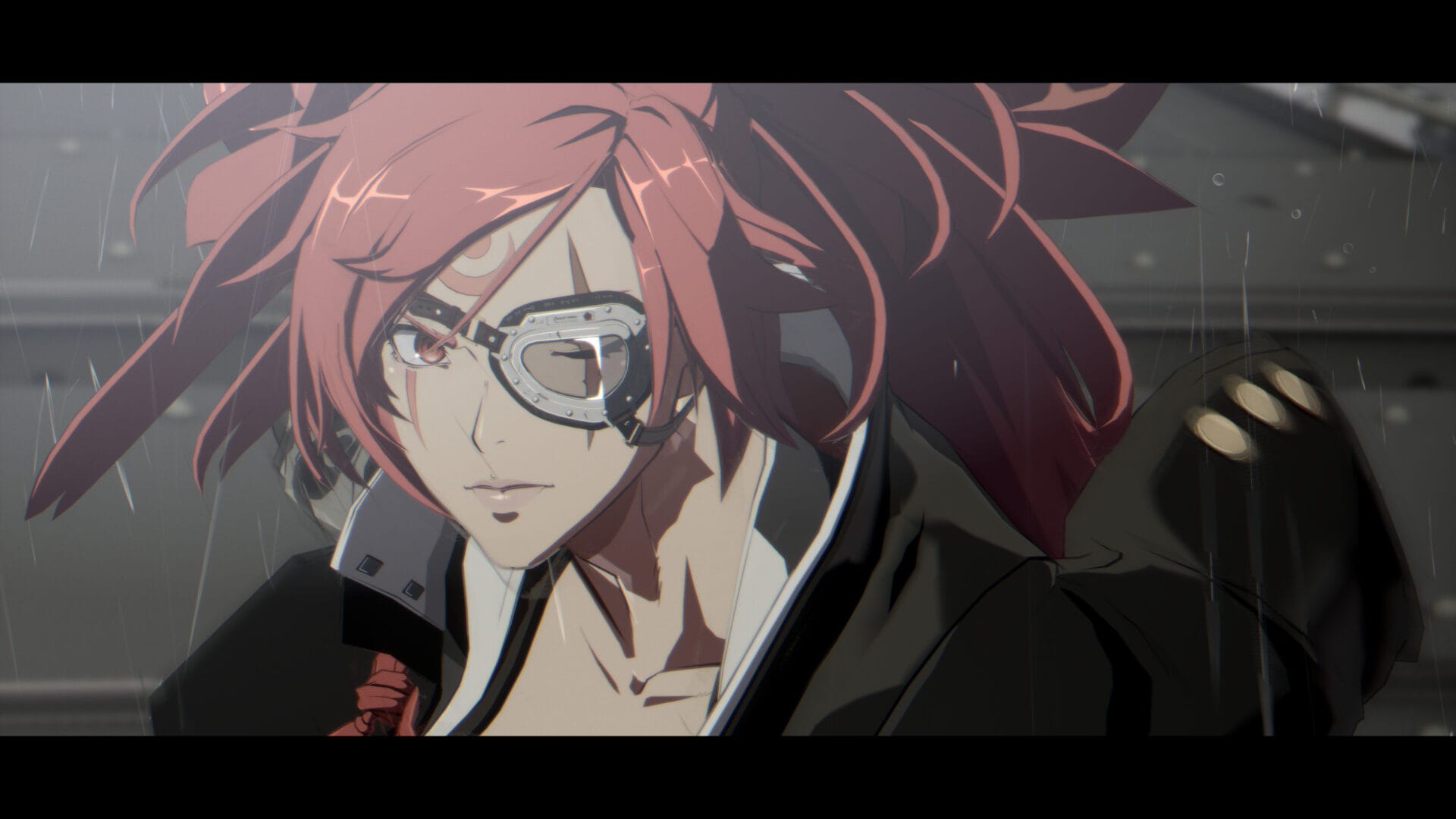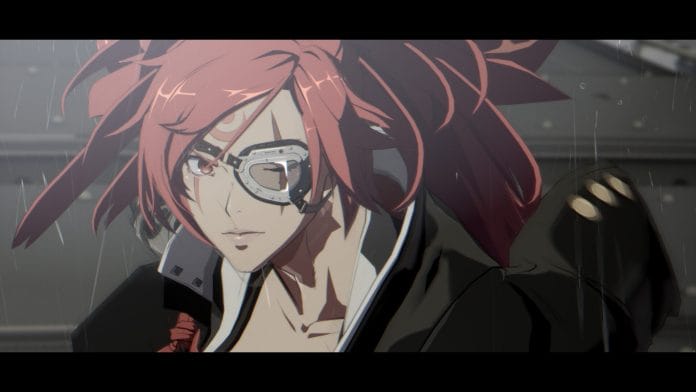 While the Xbox One generation was quite lacking for fighting games on Xbox, I'm glad to see so many amazing games hit the platform over the last few years with the likes of The King of Fighters XV, Melty Blood Type Lumia, and obviously Guilty Gear Strive. I'm looking forward to hopefully also playing Street Fighter 6 on Xbox Series X in addition to PS5 and Steam Deck this June.
Guilty Gear Strive on Xbox Series X is superb. The game itself is even better now than it was at launch, and is my favorite fighting game on Xbox by a big margin. If you skipped Guilty Gear Strive back in 2021, there has never been a better time to play one of the best of the best. I can't wait to see what else Arc System Works has planned for the game this year and beyond.