Persona 5 Royal has felt like one of the most-requested Switch ports ever. The enhanced release of Persona 5 debuted in the West in 2020 for PS4, and it is now not only coming to Switch, but also Xbox platforms, Steam, and PS5. This version of Persona 5 Royal includes all prior DLC right from the start. I've played Persona 5 Royal and Persona 5 for review, and revisited both over the years. It has been great checking one of my favorite games out once again on multiple platforms including two portable ones. For this Persona 5 Royal Switch review, I'm going to cover how Persona 5 Royal looks and feels on Switch, whether it is worth getting for someone who played it already on PS4, how it compares to playing the game on Steam Deck, and more.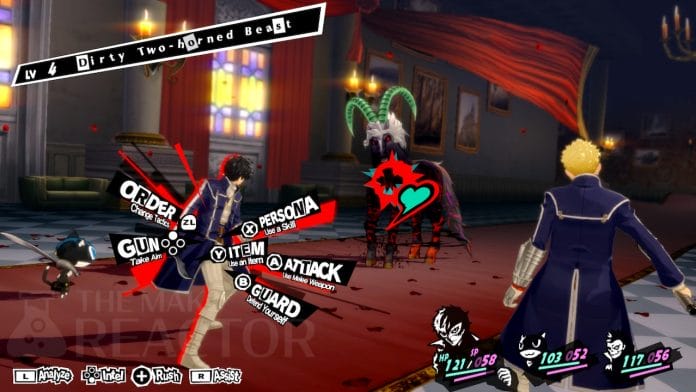 If you've not played Persona 5 before, Persona 5 Royal includes a plethora of new content and quality of life features that drastically improved and already fantastic game. This new version also included all prior paid content for free, but shipped with its own set of many paid DLC sets. Persona 5 Royal on Switch includes all that and dual audio right from the start. There is no additional download required, and this is all accessible in the base game. Persona 5 Royal has enough new content to justify a replay if you played the original game.
With that out of the way, it has been very interesting seeing how Persona 5 Royal was scaled down for Switch to deliver on a true portable experience of Persona 5 for those (like myself) who enjoyed Persona 4 Golden on PS Vita all those years ago. Having now played Persona 5 Royal on Switch docked and handheld, my laptop, Steam Deck, and Xbox Series X, the Switch version falls short visually, but the cutbacks are mostly what I had expected. The resolution is lower than the native display resolution on Switch, but the interface and menus are all native. This is similar to Persona 4 Golden on PS Vita.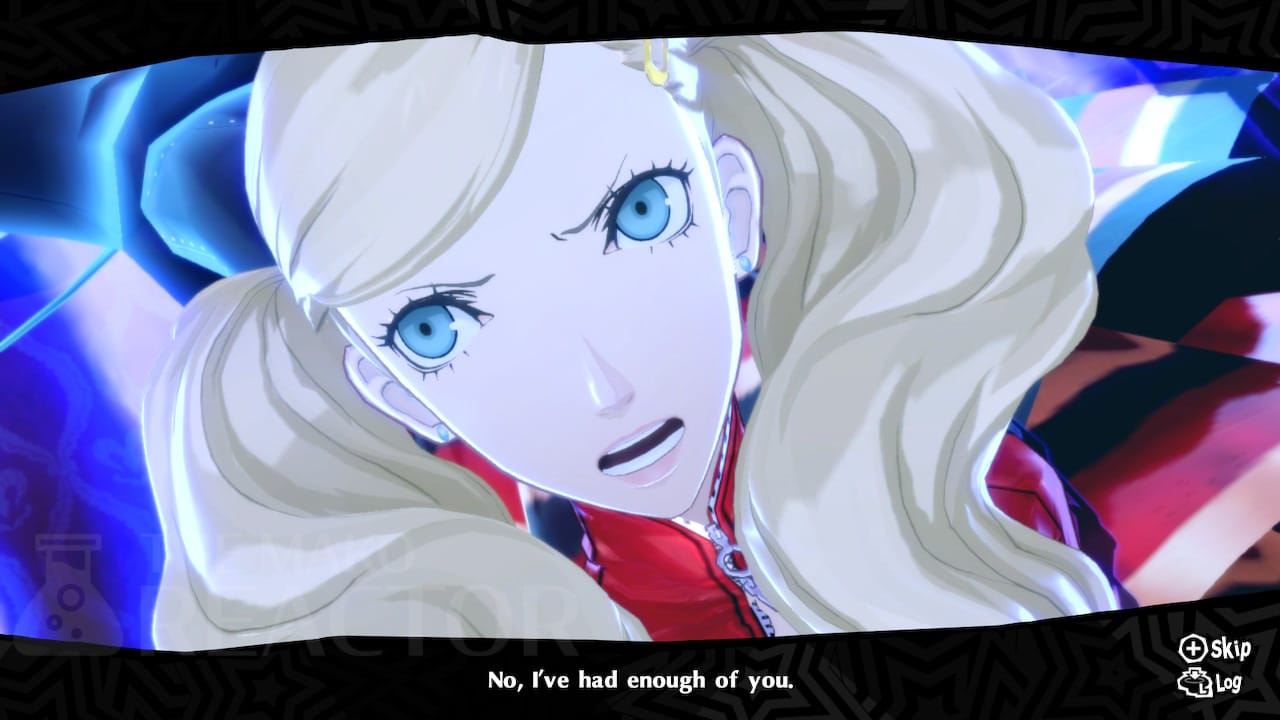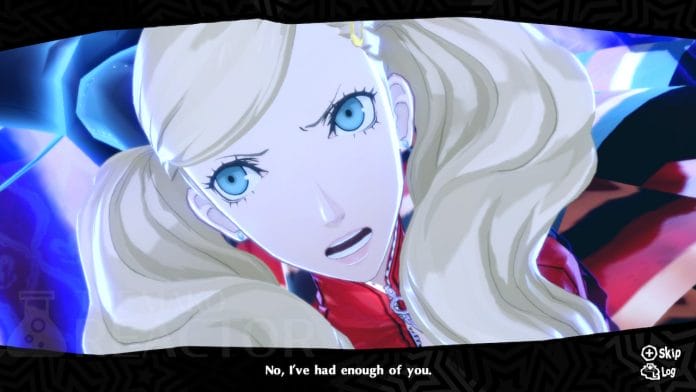 Barring the resolution decrease for Switch, the first change I noticed is how the animations for certain parts of enemies or patterns on them aren't smooth like other platforms. This isn't a problem everywhere, but did happen early on and in some specific locations. Instead of being a gradual pattern animating, the Switch version (in its current state) sees the pattern alternate between both extremes in some dungeons. This is a bit jarring on enemy models especially during combat with multiple enemies. It also happens early on with the save room door distortion where the animation is not as smooth as it should be.
In terms of Nintendo Switch features, Persona 5 Royal supports screenshots and video recording. This might not sound like a big deal if you aren't familiar with Persona 5, but it is. The original release of Persona 5 blocked screenshots after the opening parts, and Persona 5 Royal let you capture a lot more. On Switch you can also use the console's video recording feature for short clips. There is no touchscreen support, but good HD Rumble feedback.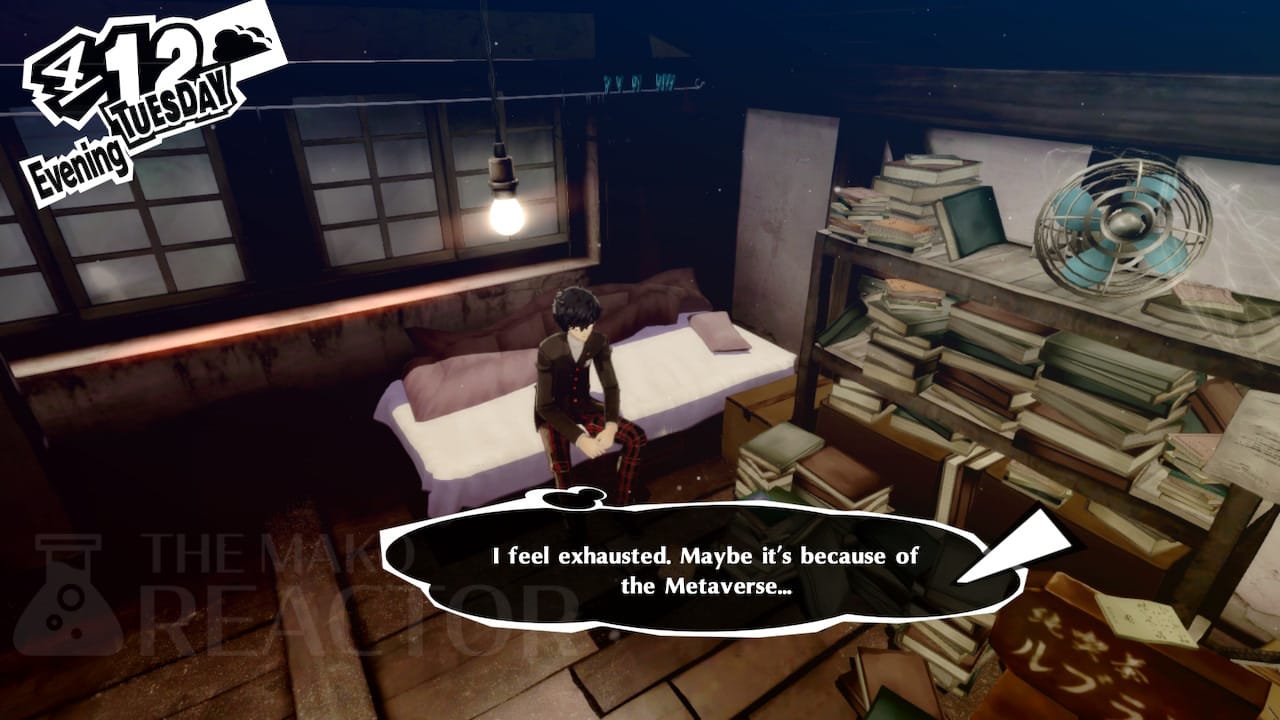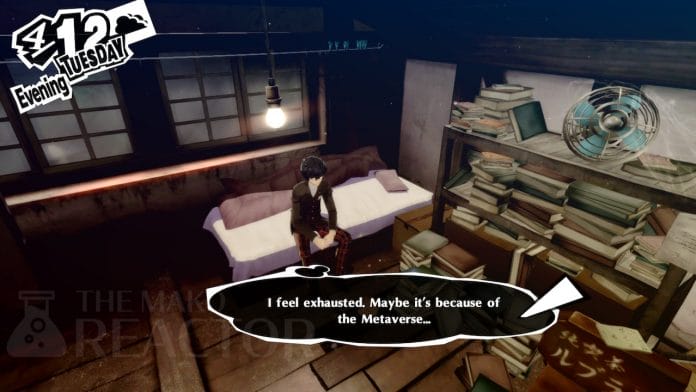 Persona 5 Royal Switch vs PS4 visuals and performance
Persona 5 Royal ran at 30fps on PS4 and PS4 Pro when it released back in 2020 in the West. That PS4 version on PS5 also runs at 30fps. On Nintendo Switch, Persona 5 Royal targets 30fps with a lower resolution than the original PS4 version. This isn't as much of a problem in handheld mode, but it sticks out when played docked even compared to the base PS4 release. Persona 5 Royal had much better load times compared to the original Persona 5 release, and those hold true even on Nintendo Switch. It feels great to play on the go and shines on the OLED display for the most part.
Persona 5 Royal Switch vs Steam Deck
The PC port of Persona 5 Royal which I've covered in a full review separately scales down well on Steam Deck. In fact, you can also force it to render at higher resolution and downsample while still getting 60fps on Steam Deck. This offers a much better performing and looking experience than Switch, but you are giving up a much better display if you own a Switch OLED model, and settling for worse battery life on Steam Deck.
I've spent hundreds of hours with Persona 5 at 30fps already before getting these new versions for review, so it isn't a dealbreaker, but if you want the best looking and best performing version on the go, get Persona 5 Royal on Steam Deck rather than Switch assuming you have that option. If you do want to play seamlessly docked and handheld and not worry about battery life and a worse screen, the Switch version is an easy recommendation, and the game shines on the OLED screen.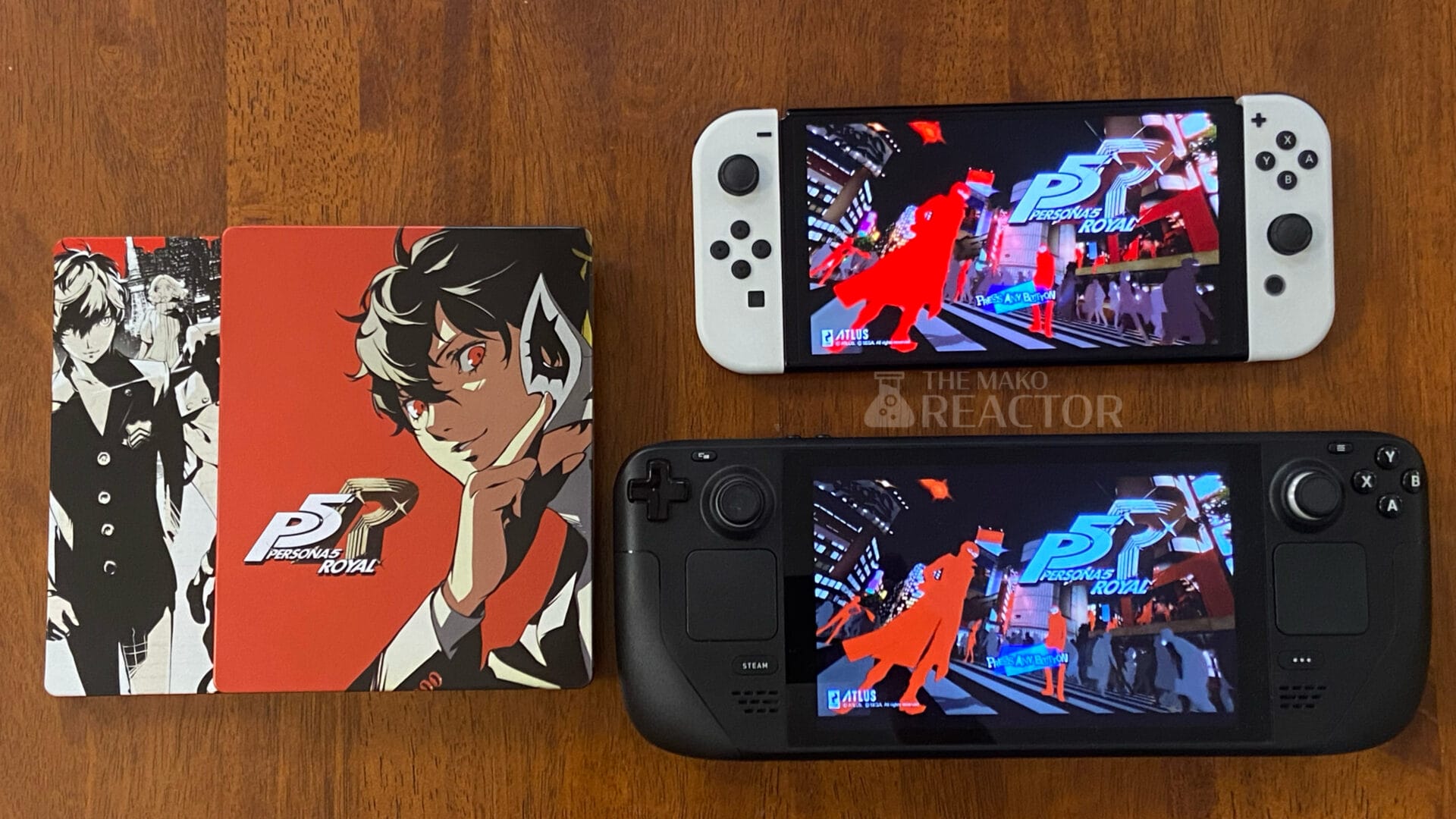 Persona 5 Royal for Switch is the true successor to Persona 4 Golden on PS Vita
While there are definite cutbacks compared to other platforms in this new release, and also compared to the original PS4 release of Persona 5 Royal, this Switch port delivers in bringing the best version of Persona 5 to Switch. I do hope that a potential future update can add audio settings or increase the volume though, because it is quite soft in handheld mode compared to other games I play on Switch. If you play with headphones, this is not an issue for you.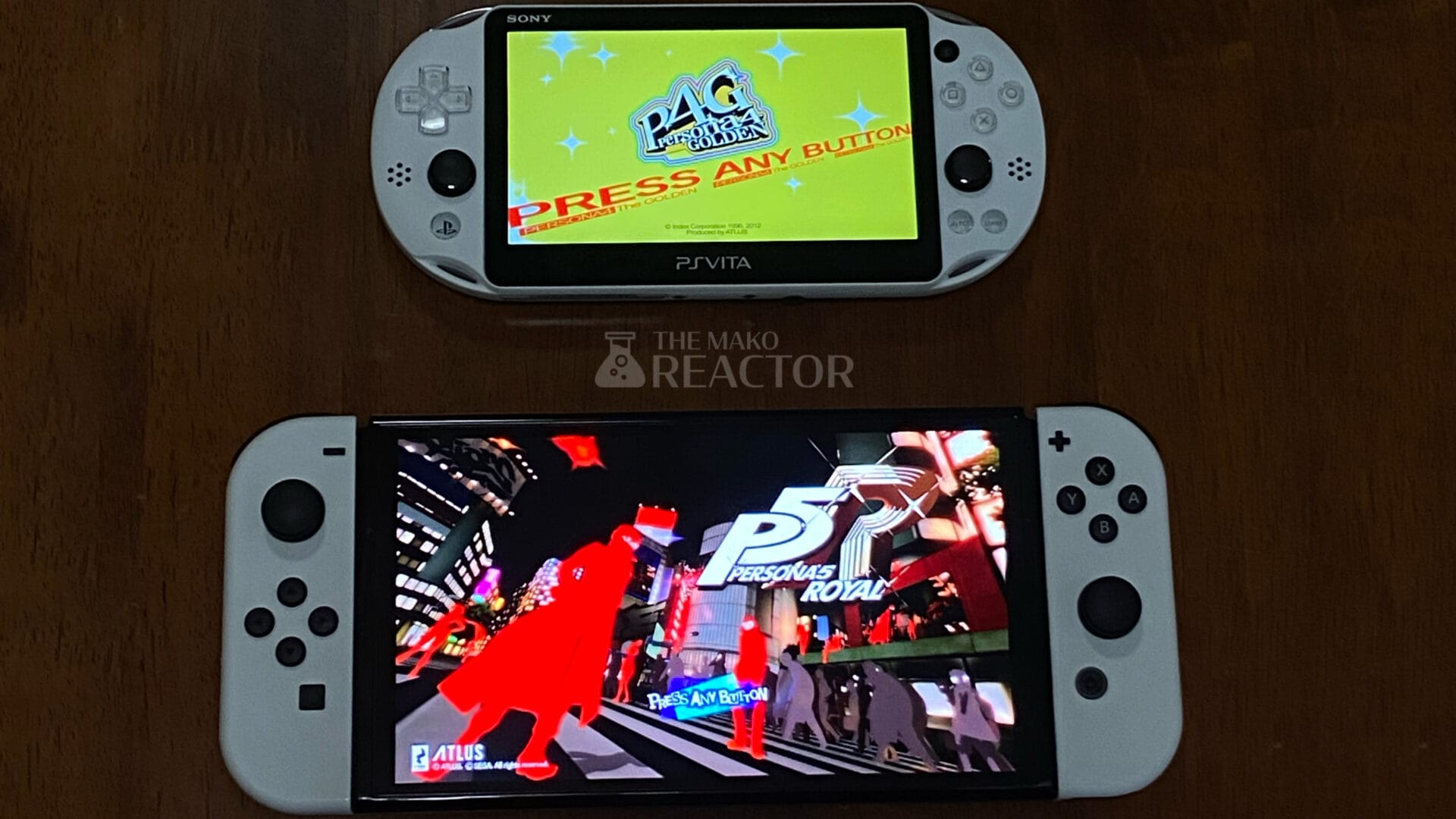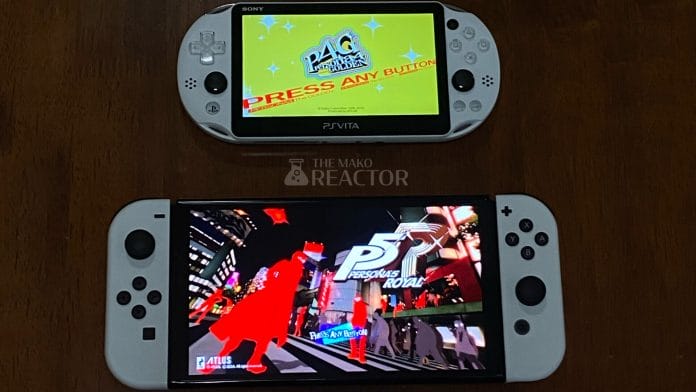 Despite the visual cutbacks, Persona 5 Royal is an easy recommendation on Nintendo Switch if you're buying it to play on the go. It delivers the true successor to Persona 4 Golden on PS Vita, and if you did skip Persona 5, Persona 5 Royal is an improvement over it in every way. The wait for Persona 5 to hit Switch has been very long, but this port with DLC included from the start makes it worth it. October 2022 is shaping up to the best month for Nintendo Switch ever with superb ports like NieR: Automata, No Man's Sky, Persona 5 Royal finally hitting Switch, and Bayonetta 3 also releasing later this month. I can't wait to revisit Persona 4 Golden and Persona 3 Portable on Switch soon.
Switch port review: This Persona 5 Royal review focusses on the Nintendo Switch version and port quality of Persona 5 Royal that releases alongside the Xbox, PS5, and PC versions of the game.