Ever since Nintendo's hybrid console debuted back in early 2017, it has received a slew of new games alongside ports of older games. These ports have been of varying quality with some perfectly suiting the platform, while others just feel like a blurry mess with awful performance. Square Enix's track record on Switch has been mostly good with ports, but nothing so far matches the quality of NieR: Automata's Switch release taking all things into account. NieR: Automata remains one of the best games on any platform, and its Switch release has been the perfect way to revisit this masterpiece. For this NieR: Automata The End of YoRHa Edition Switch review, I'll be covering the port, how it compares to other platforms including Steam Deck, and why it is immediately one of the best games you can buy on Switch.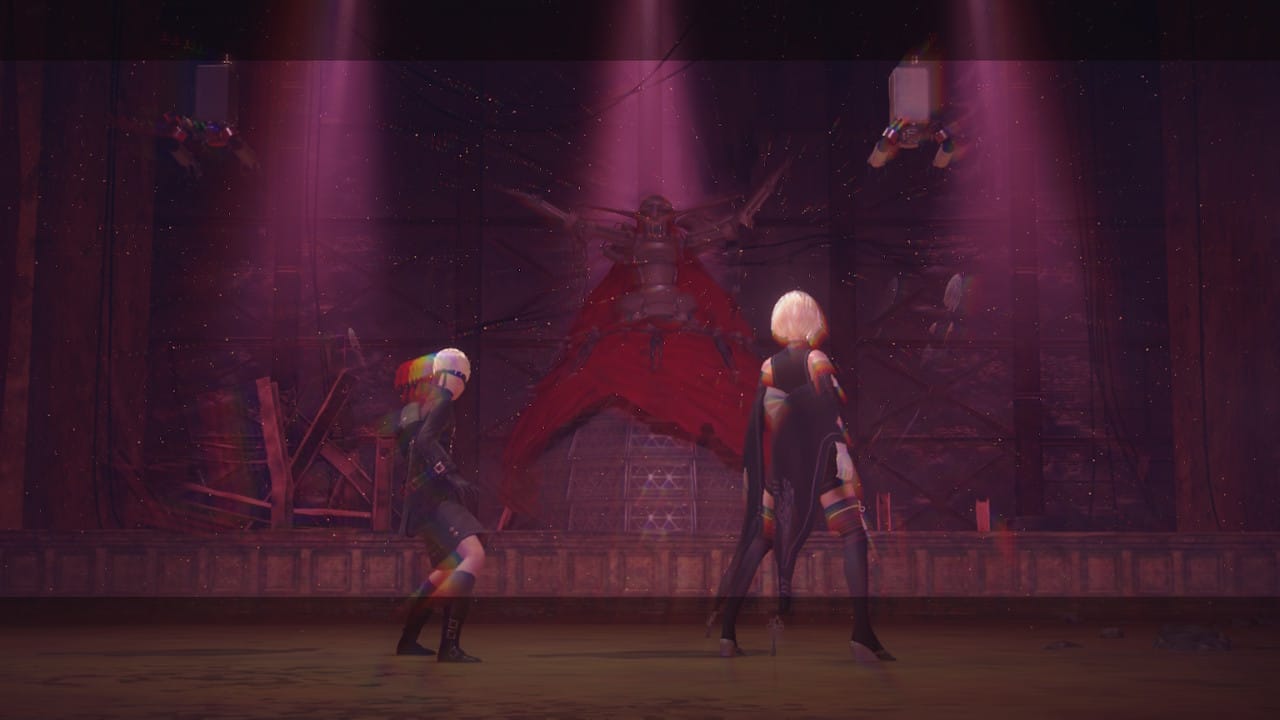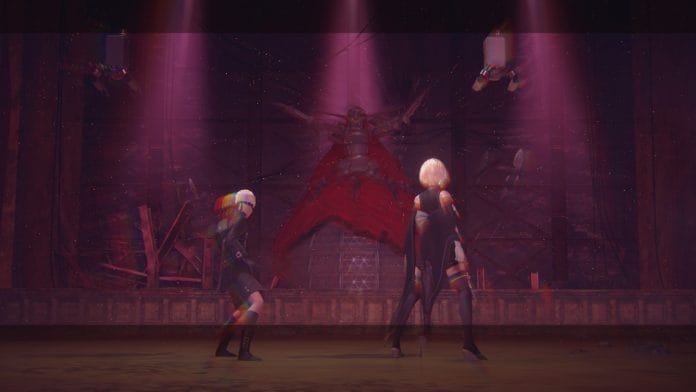 If you've already played or own NieR: Automata on another platform, NieR: Automata The End of YoRHa Edition for Nintendo Switch is basically the complete edition with all DLC and the addition of new exclusive free DLC available on the eShop bringing in new costumes and accessories in the form of the 6C2P4A118680823 DLC. Barring the game and all prior DLC with the new cosmetics, NieR: Automata on Switch also includes features tailored to the platform including motion controls, HD Rumble, and touchscreen support. If you're a fan of physical media, it also includes the full game on cartridge (barring the free exclusive DLC that is available on the eShop).
When NieR: Automata debuted back in 2017 on PS4 and PC, neither version was a fantastic experience on the technical side. The PS4 and PS4 Pro versions had performance issues and the PC port itself was not great until a recent update. The Xbox One version on Xbox One X (and now Xbox Series X) remains the best way to play it on console, but there was no portable version. With the Nintendo Switch release of NieR: Automata last week, we have a port that has the expected cutbacks, but one that is surprisingly great if you want to play it on the go.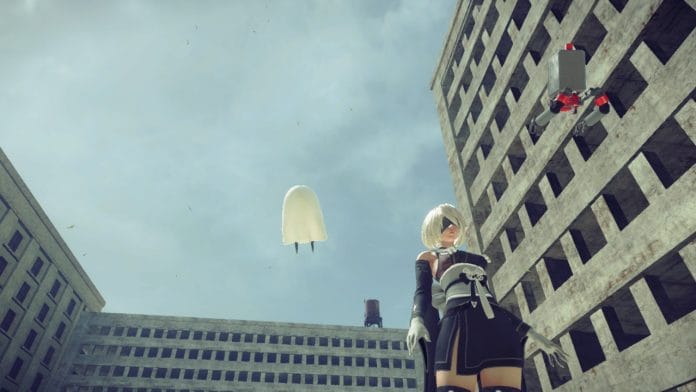 This release has been handled by Virtuos who have done many great remasters and ports over the years including Final Fantasy XII The Zodiac Age. While NieR: Automata targeted 60fps on all other platforms, the Switch version drops that to 30fps. It does have some improvements over the last-generation versions when it comes to post-processing and its performance is more stable in comparison. I was surprised at how good NieR: Automata felt in handheld mode, and it really showcases how you can have great conversions of games that struggled on more powerful hardware before. NieR: Automata and No Man's Sky arriving in the same week with a new Mario + Rabbids and Persona 5 coming to Switch in the same month make it feel like we are back in 2017, which isn't a bad thing since that year remains one of the best in recent times for gaming.
To maintain the 30fps target as much as possible, there have been cutbacks not only to the objects in the environment, but also texture quality, and lighting. Comparing NieR: Automata on Nintendo Switch docked against the platforms I have access to, the cutbacks are obvious, but they are smart cutbacks to offer as good of an experience as possible on Nintendo's hybrid system. One thing to note is that the performance isn't perfect at all. While it may be closer to its 30fps target than the last generation base consoles were to 60fps, later areas see it drop below 30fps often. This is after the reduction in particle effects in combat as well.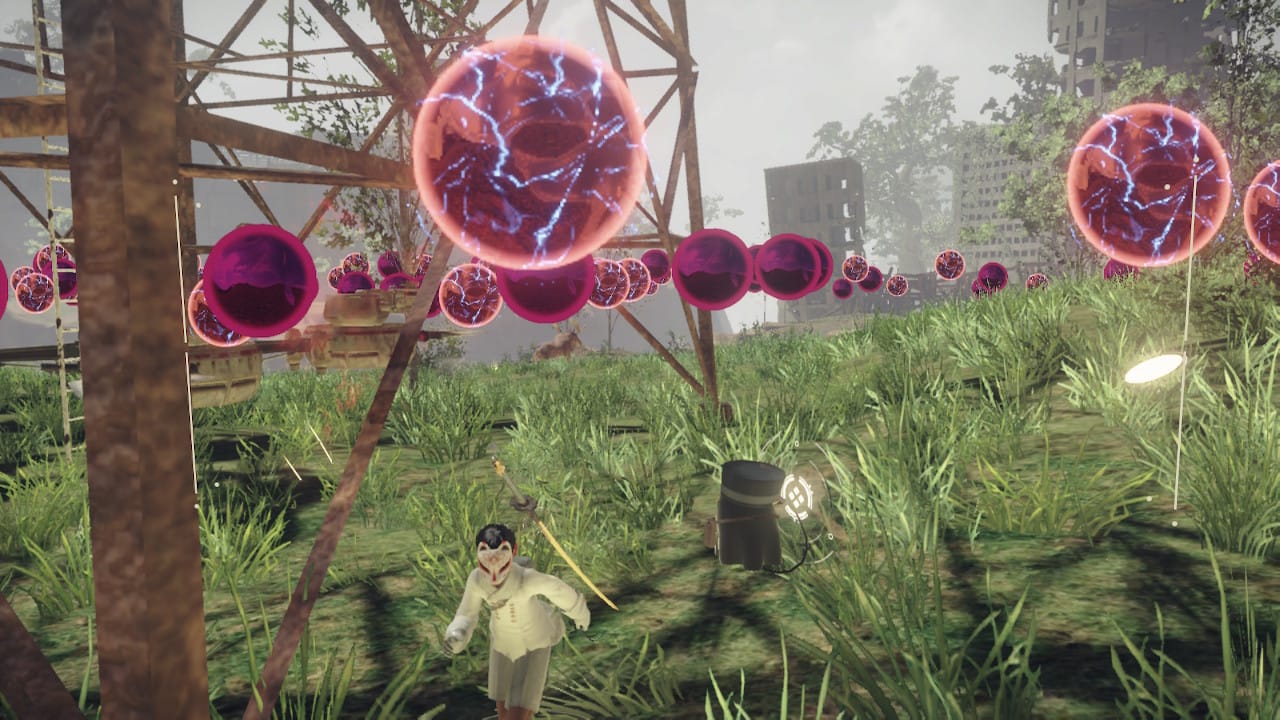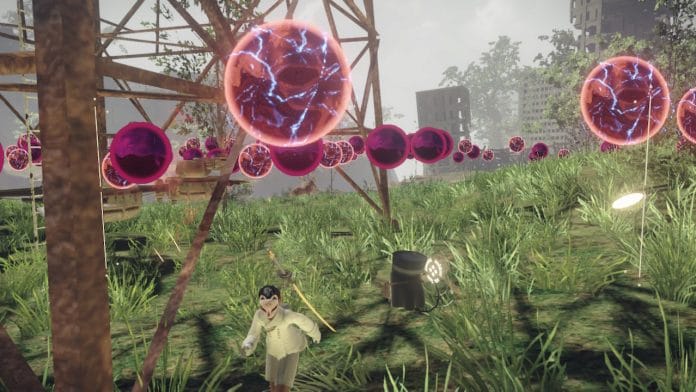 These cutbacks make it sound like a big downgrade, and while it absolutely is in many ways, NieR: Automata still is a great experience on Switch in handheld mode. This version of the game will not replace the other platform versions I own, but I'm glad to have it available to more people and also give me an excuse to revisit one of the best gaming experiences anyone can have. If you do have the option to play it on another platform and were considering the Switch version for docked play, I'd recommend against it as even the base PS4 version feels a lot better to play despite the lack of anti-aliasing and performance issues.
While I don't really care for the motion control options, Virtuous have done an excellent job with the rest of the experience. In a lot of ways, this reminds me of The Witcher 3 Switch port, but NieR: Automata has been scaled down a lot better since it still looks like NieR: Automata. One more thing I realized while playing NieR: Automata on Switch in a new save, is that the default camera options are not great. If you do plan on getting this as your first taste of NieR: Automata, make sure you spend some time tweaking the camera options. Once you've sorted those, I can't imagine a better way to spend your $40 on Switch than with NieR: Automata The End of YoRHa Edition.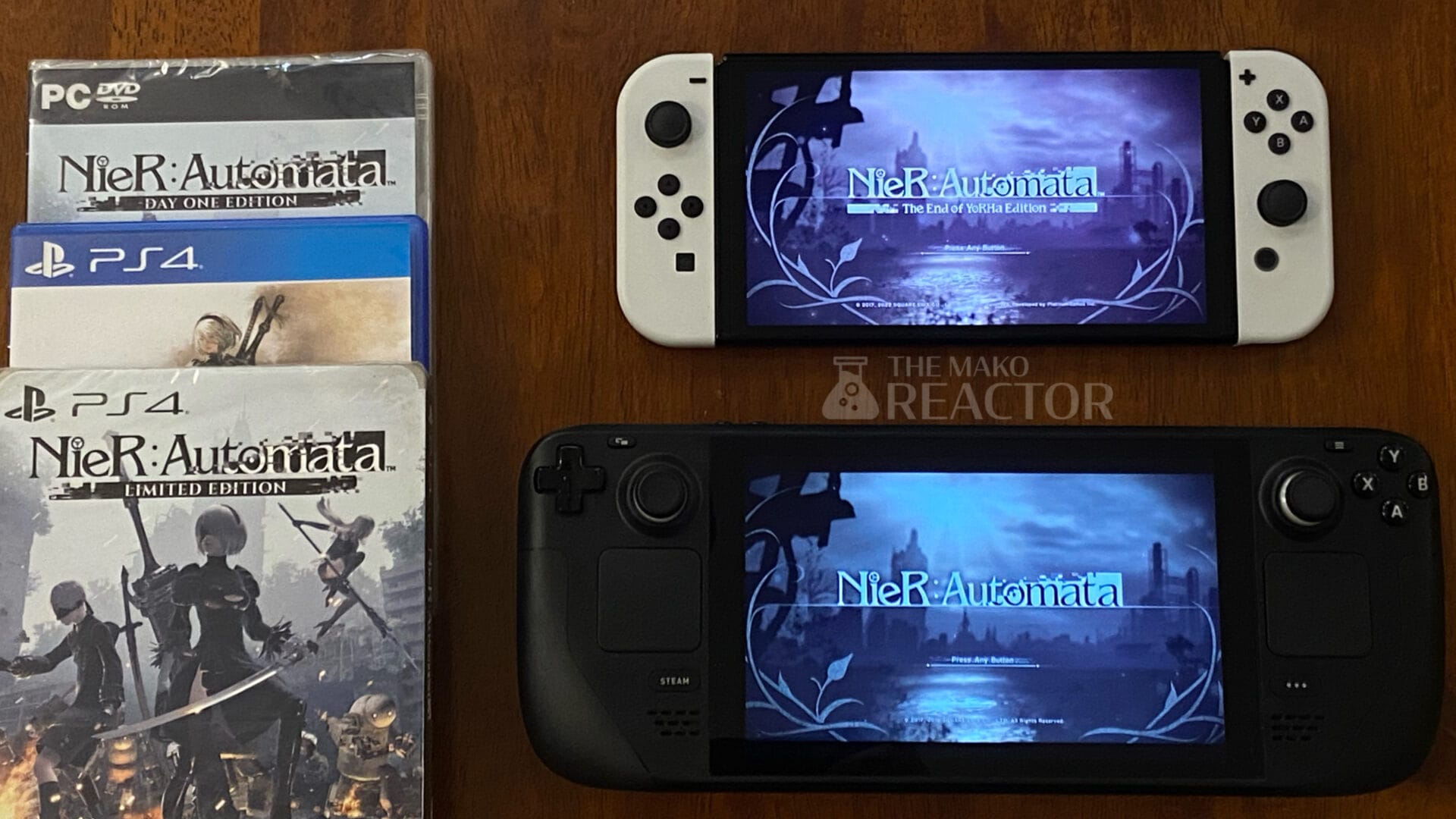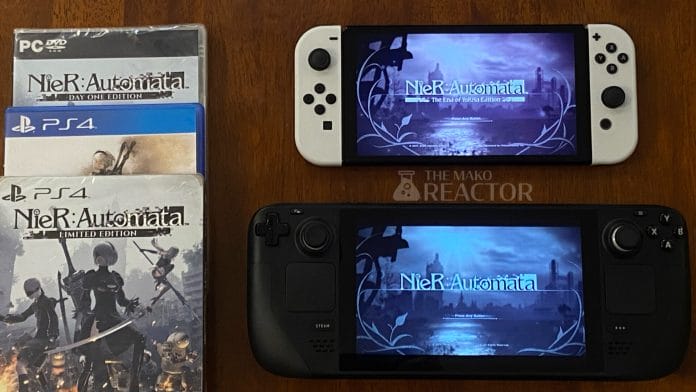 NieR: Automata Switch vs Steam Deck
NieR: Automata is also playable on Valve's Steam Deck and it runs and looks great there. If you do have that option available, it offers a much nicer portable experience with 60fps as opposed to the 30fps with visual cutbacks on Nintendo Switch, but it is missing the new costumes and has a worse screen and battery life compared to the OLED model Switch I played NieR: Automata on. I'm very curious to see how a potential NieR Replicant Switch port will be given how good that release was last year. Hopefully NieR: Automata does well enough to bring NieR Replicant to Switch soon.
With a budget asking price, the complete game on cartridge, a fantastic port given the hardware, NieR: Automata The End of YoRHa Edition is one of the best value propositions on Switch ever. If you skipped the game before and were hoping to play it on Switch, your wait has paid off with this great portable experience. Even in this crowded release period, NieR: Automata The End of YoRHa Edition is an absolute essential.
Switch port review: This NieR: Automata The End of YoRHa Edition Switch review focusses on the Nintendo Switch version and port quality of a game that was previously released on other platforms debuting on PS4 and PC with an eventual Xbox One version.