Prinny 1-2: Exploded and Reloaded for the Nintendo Switch contains two cult PSP classics — Prinny 1: Can I Really Be The Hero? and Prinny 2: Dawn of Operation Panties, Dood! with all DLC included into a single package for Nintendo Switch. Originally released in 2009 and 2011 respectively, it's heartening to see NIS America bring these games back for a new audience from October 13 onwards. The titles in this collection are spin-offs from the popular Disgaea series of tactical role-playing games. However they forsake Disgaea's tactical trappings for action-platforming fare.
As their names suggest, you'll be donning the role of Prinnies — exploding penguins that serve as the mascot of the Disgaea series. The series lore has them as servants to the lords of the underworld as punishment for their misdeeds in their past lives.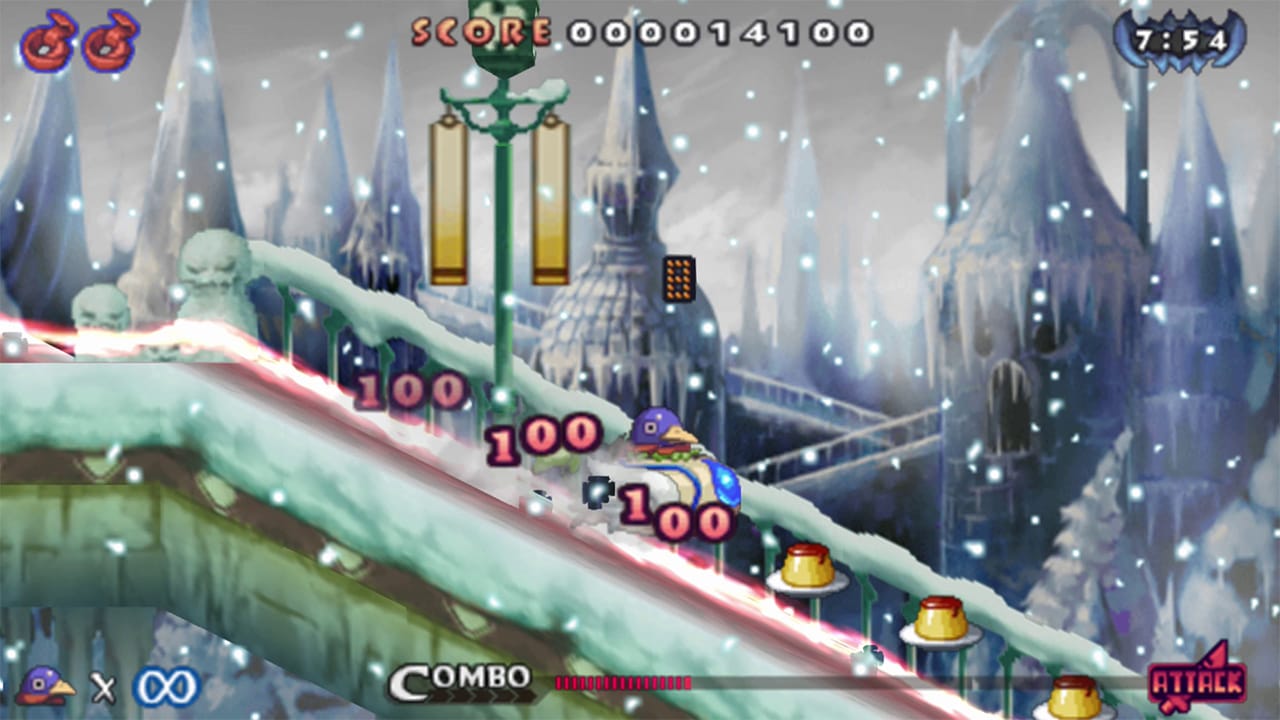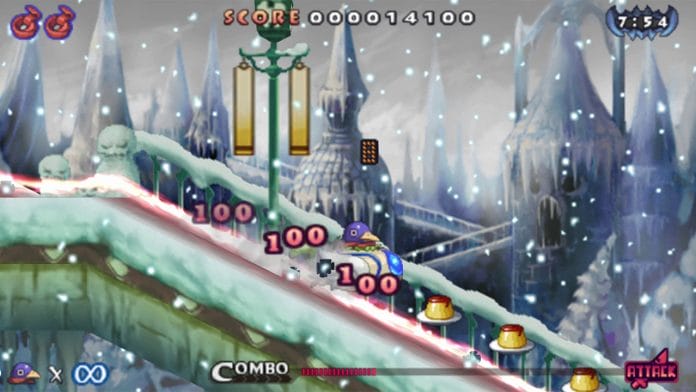 Both games have a similar premise, forcing you to wade through levels of increasing difficulty with 10 hours and 1,000 lives at your disposal as you seek out MacGuffins like the Ultimate Dessert in the first game and your master's undergarments in the second.
Along the way you're treated to comedy aplenty. From bawdy, innuendo-laden jokes to absurd humour, if you're a fan of the writing in the Disgaea games, there's a lot to love here as you battle demons and avoid obstacles galore.
And it's good that there's ample comic relief because the difficulty in both titles can be borderline frustrating. The levels themselves are pretty straight forward to run through, though enemy placement is engineered to give you a tough time. Throw in boss encounters that feature variable attack patterns along with a time limit and running through either game can be a stressful experience.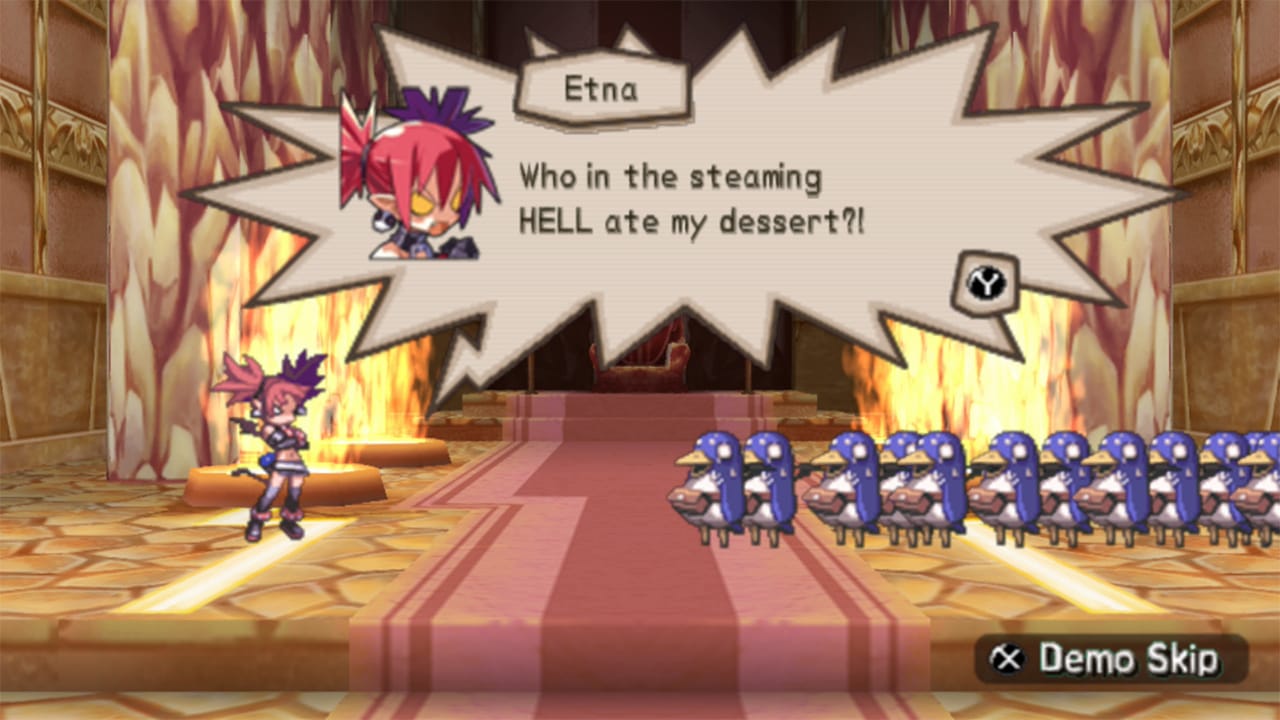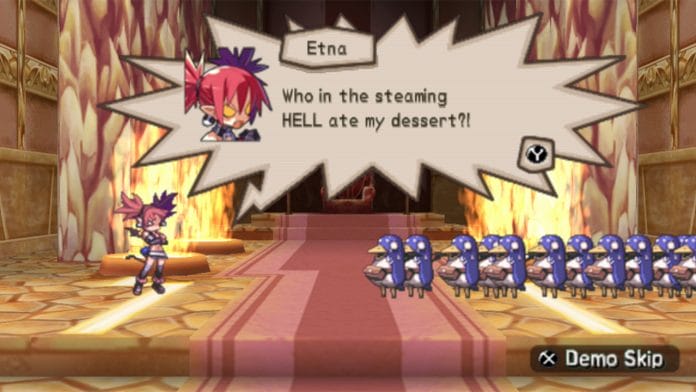 Thankfully the aforementioned humour does a fair bit to take the edge off even if you keep dying with alarming frequency like we were. The controls, which were a nuisance in the original release feel a bit more responsive on the Nintendo Switch making pinpoint jumps or charged attacks that feature in Prinny 2 easier to pull off.
Where this collection fails however is in its visuals. Both games look distinctly dated with low resolution environments and characters. It's obvious in handheld mode and even more so when playing on a big screen. If you were expecting sharper sprite work akin to Disgaea games on the Nintendo Switch, think again. Prinny 1-2: Exploded and Reloaded closely resemble the original PSP releases. Improvements in this department, if any seem negligible. The other point of concern is the lack of touchscreen functionality either, making this seem like a barebones port.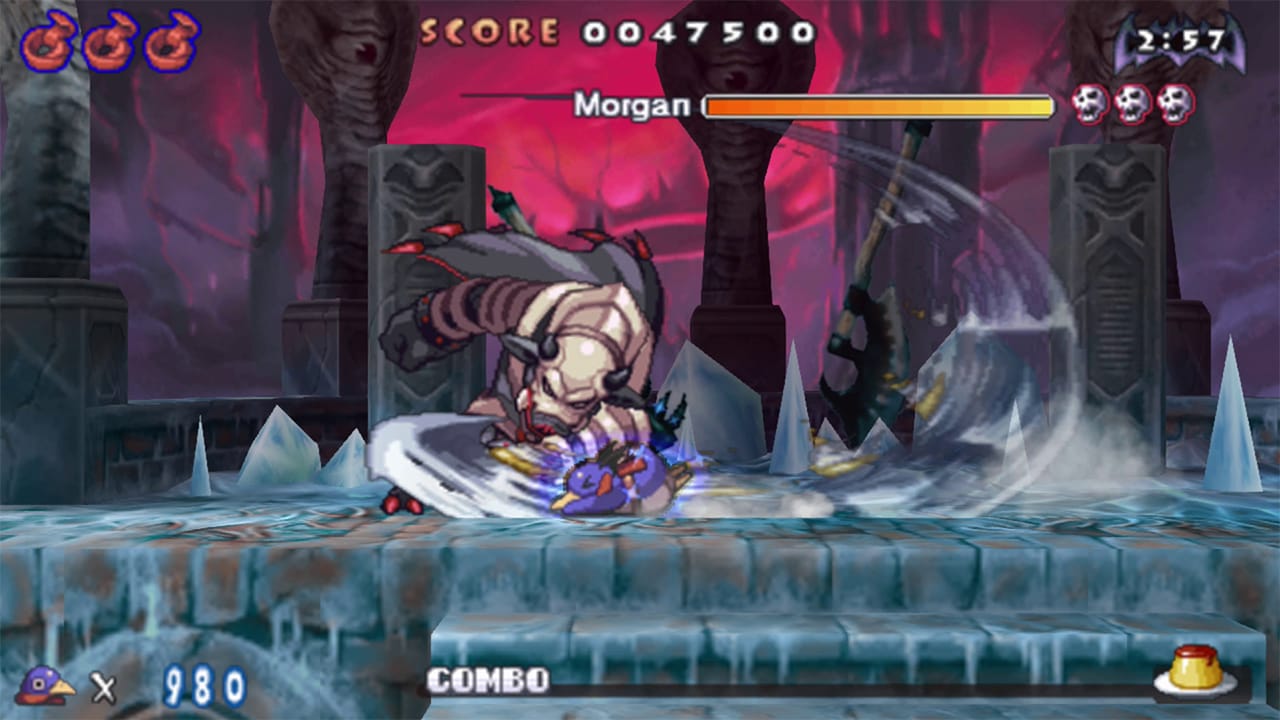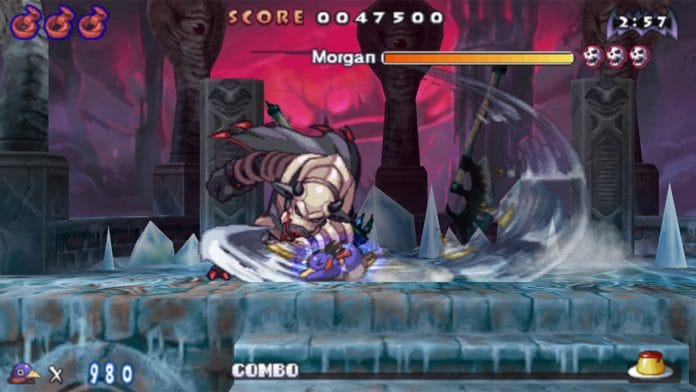 1 Nonetheless, what was true of the original releases still holds up here. Namely the music, cheesy albeit endearing voice acting, and unique character designs make Prinny 1-2: Exploded and Reloaded feel fresh, more so in an age where every game is trying to be a live service. It's nice to see an old-school action-platformer with this much attention to detail made available on contemporary platforms like the Nintendo Switch.
At $20 for each game individually via the Nintendo eShop or $60 for the physical release, this collection is a no-brainer for fans of the Disgaea series. For everyone else however, you're better off waiting for a sale.