Just weeks after the excellent Psikyo Shooting Stars Alpha arrived on Nintendo Switch, Psikyo Shooting Stars Bravo from NIS America brings six more shoot 'em up classics to Nintendo Switch. For those unaware, both Psikyo Shooting Stars collections bring games published by City Connection that are already available on the eShop in the West (barring Sengoku Cannon which is only available in Japan for some reason) to Nintendo Switch in two collections at a discounted price.
City Connection started bringing classic Psikyo arcade titles like Gunbird, Tengai, and more to Nintendo Switch and these releases were better than the normal classic titles on Nintendo Switch from the likes of Hamster for their menu responsiveness and fast load times. The Nintendo Switch already has a plethora of retro releases in the form of standalone games like Ikaruga or collections like the Street Fighter 30th Anniversary Collection and the Psikyo Shooting Stars releases are right up there with the best collections on the system.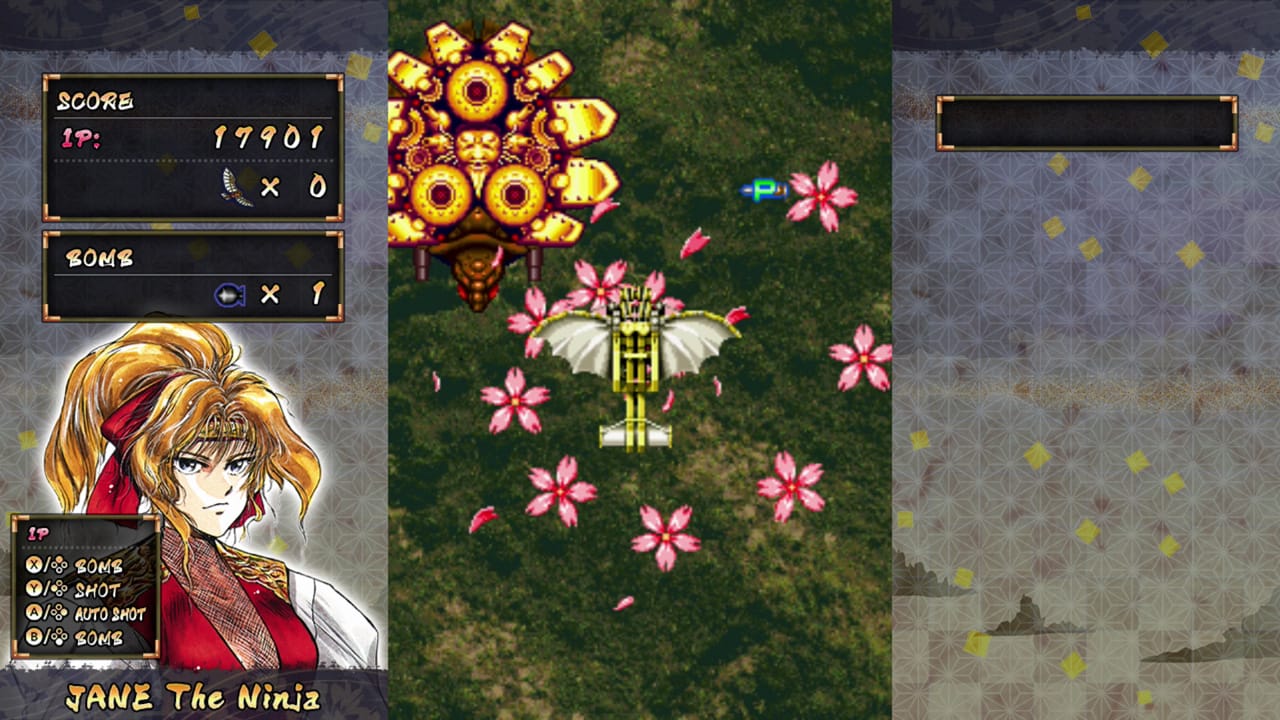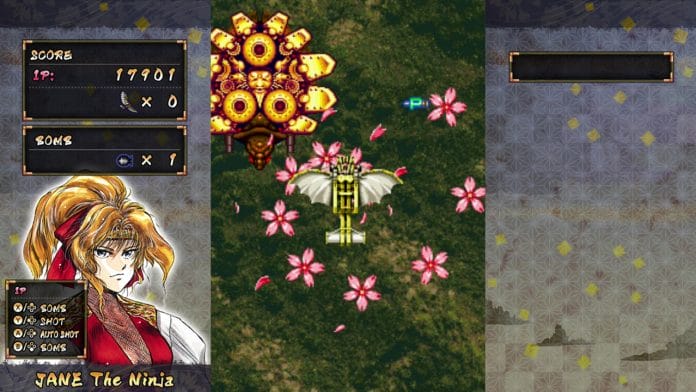 These Psikyo developed shoot 'em ups slowly started hitting the eShop in Japan and eventually worldwide every few months for about $7.99 each. Psikyo Shooting Stars Bravo from NIS America collects 6 classic Psikyo shoot 'em ups into a single collection at a slightly discounted rate with one exclusive addition. The games featured are Gunbird, Gunbird 2, Gunbarich, Samurai Aces Episode I, Samurai Aces Episode II: Tengai, and Samurai Aces Episode III: Sengoku Cannon. Sengoku Cannon is not available in the West outside of this collection.
For those who own these games digitally already, Samurai Aces, Tengai, and Sengoku Cannon have been localised as Samurai Aces Episode I, Samurai Aces Episode II: Tengai, and Samurai Aces Episode III: Sengoku Cannon respectively. The three games are set in the Sengoku period in Japan and I've enjoyed the first two a lot since release already. Samurai Aces Episode I is a vertical shoot 'em up while Episode II and III are horizontal shoot 'em ups. Episode III has distracting 3D backgrounds but otherwise is as much as the other two in the series. The boss and character designs for these games are excellent.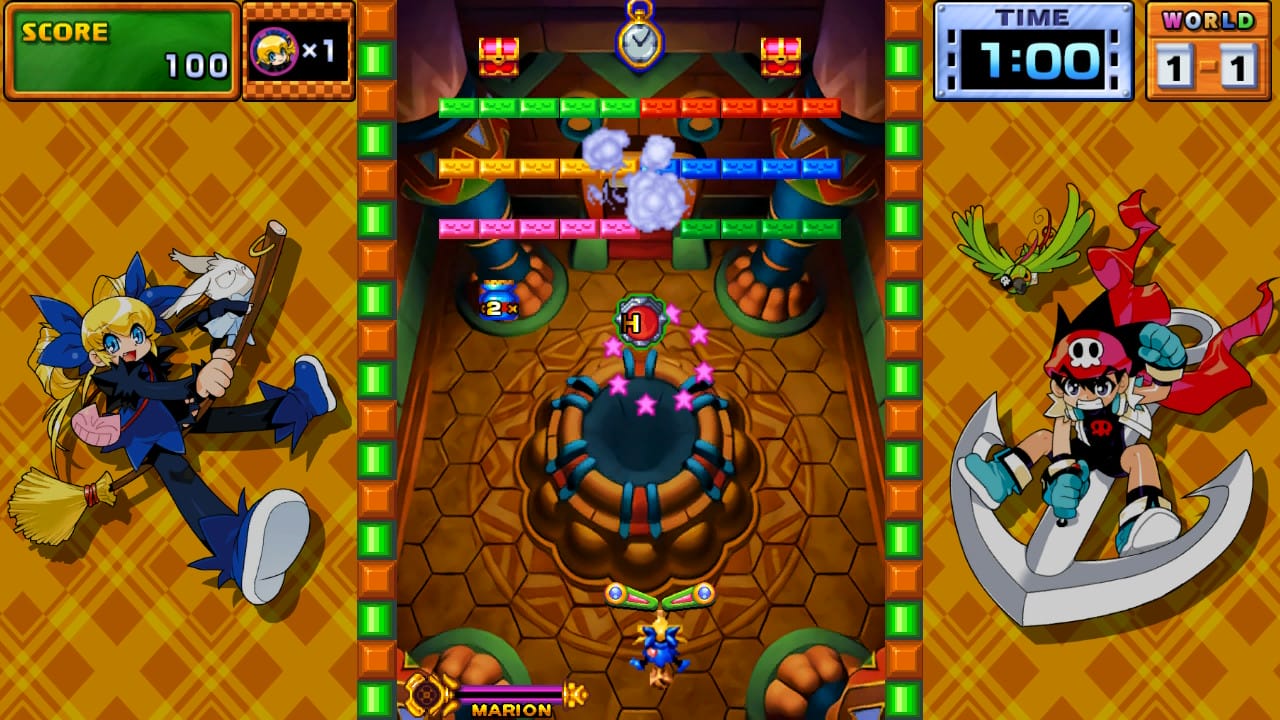 Gunbird and Gunbird 2 are actually the games that got me to pay attention to City Connection releases in the first place. Taking a chance and buying the first Gunbird on the eShop made me a fan of not just Psikyo but also these high quality arcade ports. While both games originally debuted in arcades, Gunbird 2 was actually released on the Dreamcast in the West thanks to Capcom. Both of these games have more retro anime-styled aesthetics. Gunbird 2 in particular has very good music.
Gunbarich is the only game in this collection that I hadn't played prior to Psikyo Shooting Stars Bravo. It blends in the brick breaker style gameplay with pinball and shoot 'em up movement. It took me a bit of getting used to before I got the hang of it. The bosses are very interesting design-wise and this game is a great take on two gameplay styles that blend in well together. Compared to the high quality of the other games in this set, Gunbarich is definitely the weakest of the lot. This isn't to say it isn't worth checking out on its own, but it feels lacklustre compared to the quality shoot 'em up gameplay offered in the other games included here.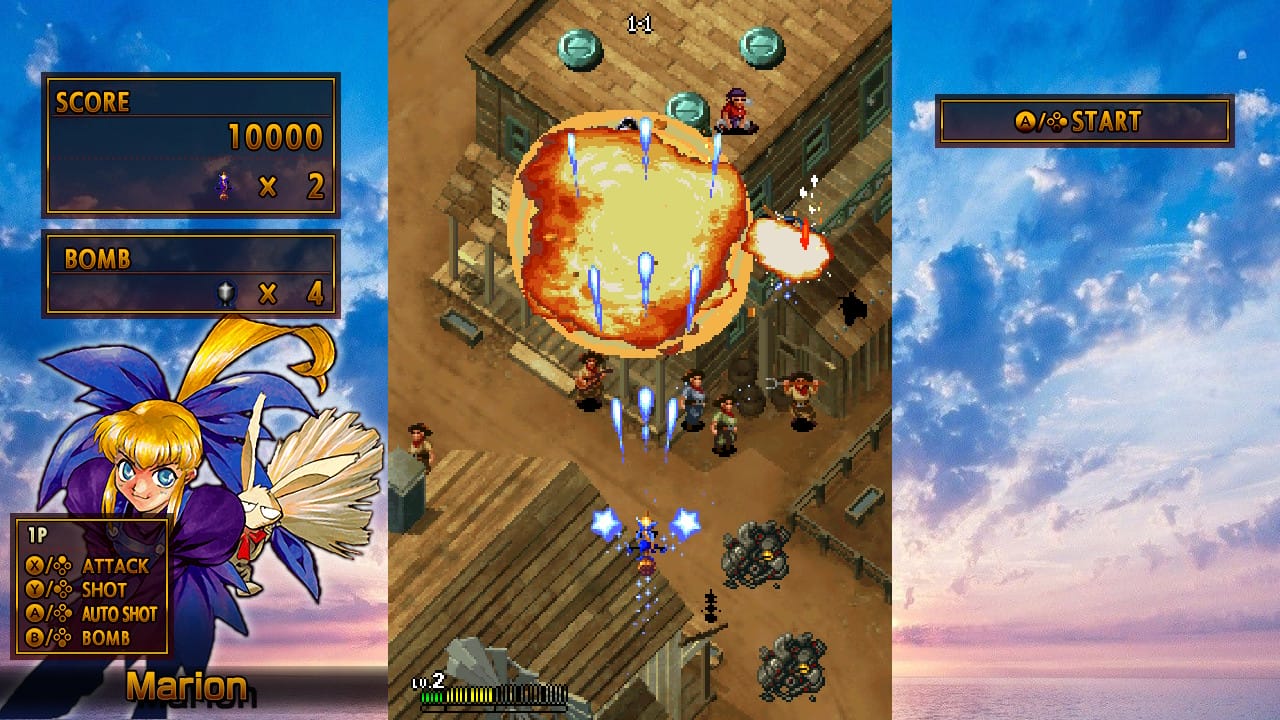 In terms of feature set, the games included in Psikyo Shooting Stars Bravo include the usual display settings to customise the visuals, game settings to tweak the progression and font, controller settings to customise every button on the controller, reset options to clear progress, and a manual to view gameplay details. You can even adjust the number of lives, health (when applicable), and other options in the collection.
If you own a Nintendo Switch Flip Grip or any stand that lets you play your Switch vertically, you can change the display orientation to play in Tate Mode which is ideal for the vertical shoot 'em ups.
Just like Psikyo Shooting Stars Alpha, the collection offers nothing new in terms of content for the existing games if you already own them digitally. NIS America's release for the games in this collection is just all of them in a single launcher app versus individual tiles for the individual eShop releases. As with Psikyo Shooting Stars Alpha, It is disappointing that Psikyo Shooting Stars Bravo also lacks any bonus content like digital art or music players that players now expect in retro collections. Music and art are only available physically with the limited edition release in North America or Europe.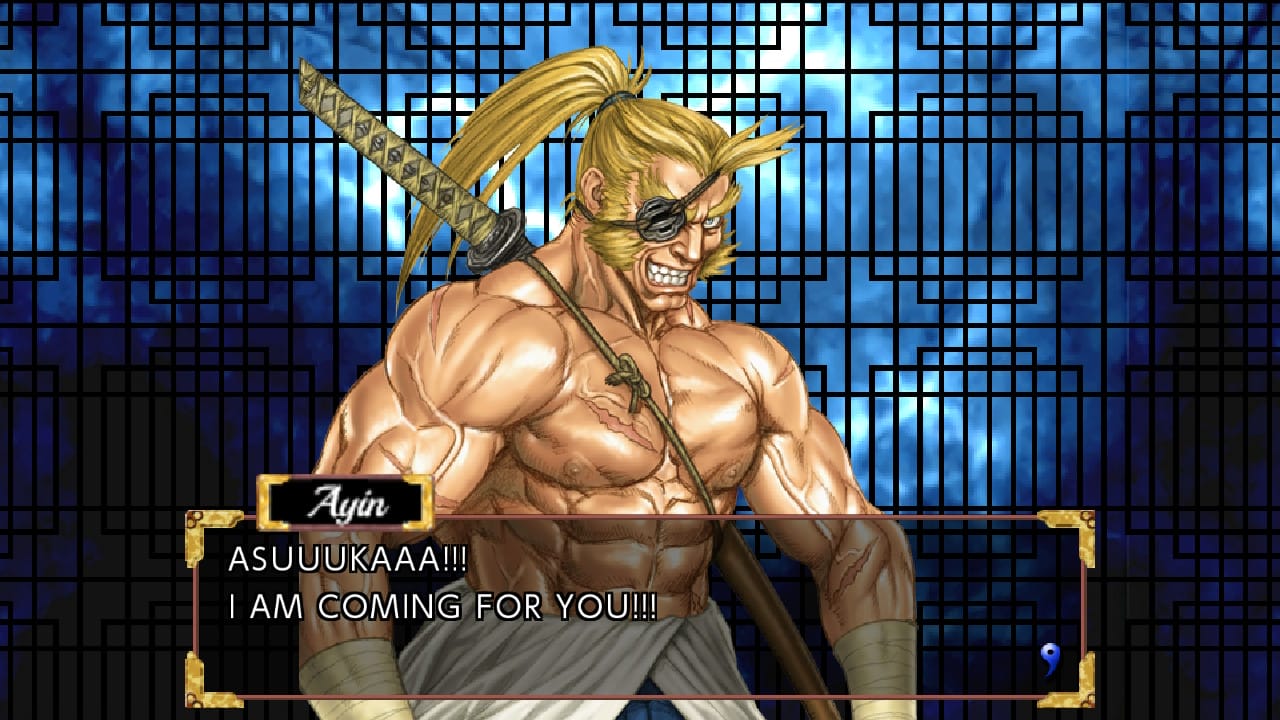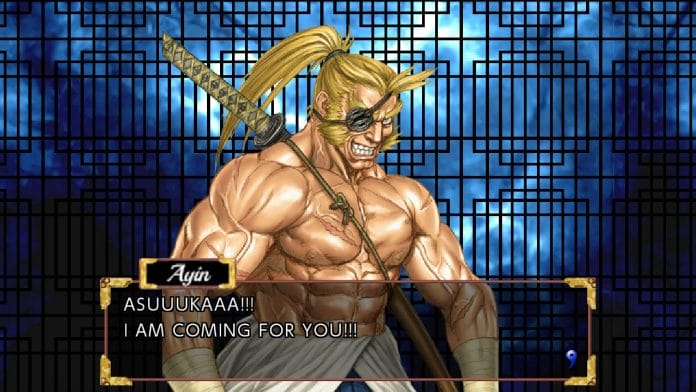 If you already own most of the games featured here on the eShop, there really isn't anything you're missing outside of a localised release of Samurai Aces Episode III: Sengoku Cannon that you can't even buy digitally (with English support) in Japan. For everyone else, this collection offers great value and brings some arcade classics to the Switch in great conversions with some very useful options.
Psikyo Shooting Stars Bravo has six games I've enjoyed quite a bit. While I already liked Psikyo Shooting Stars Alpha a lot, Bravo is easily the better collection. If you've never played vertical or horizontal shoot 'em ups and don't know where to start, Psikyo Shooting Stars Bravo is one of the best retro collections on the system.