When Tactics Ogre: Reborn was originally listed on the PS Store, I was hoping it would be coming to multiple platforms since Square Enix has been doing a good job of that with many of its revivals like Chrono Cross and the SaGa games. Following its reveal, Tactics Ogre: Reborn with a plethora of enhancements is out now on PS5, PS4, Nintendo Switch, and PC via Steam. Over the last few weeks, I've been playing it across platforms for preview and review. For my Tactics Ogre: Reborn Switch review, I will cover why it is worth your time in this crowded release season and how the Switch port impressed me a lot.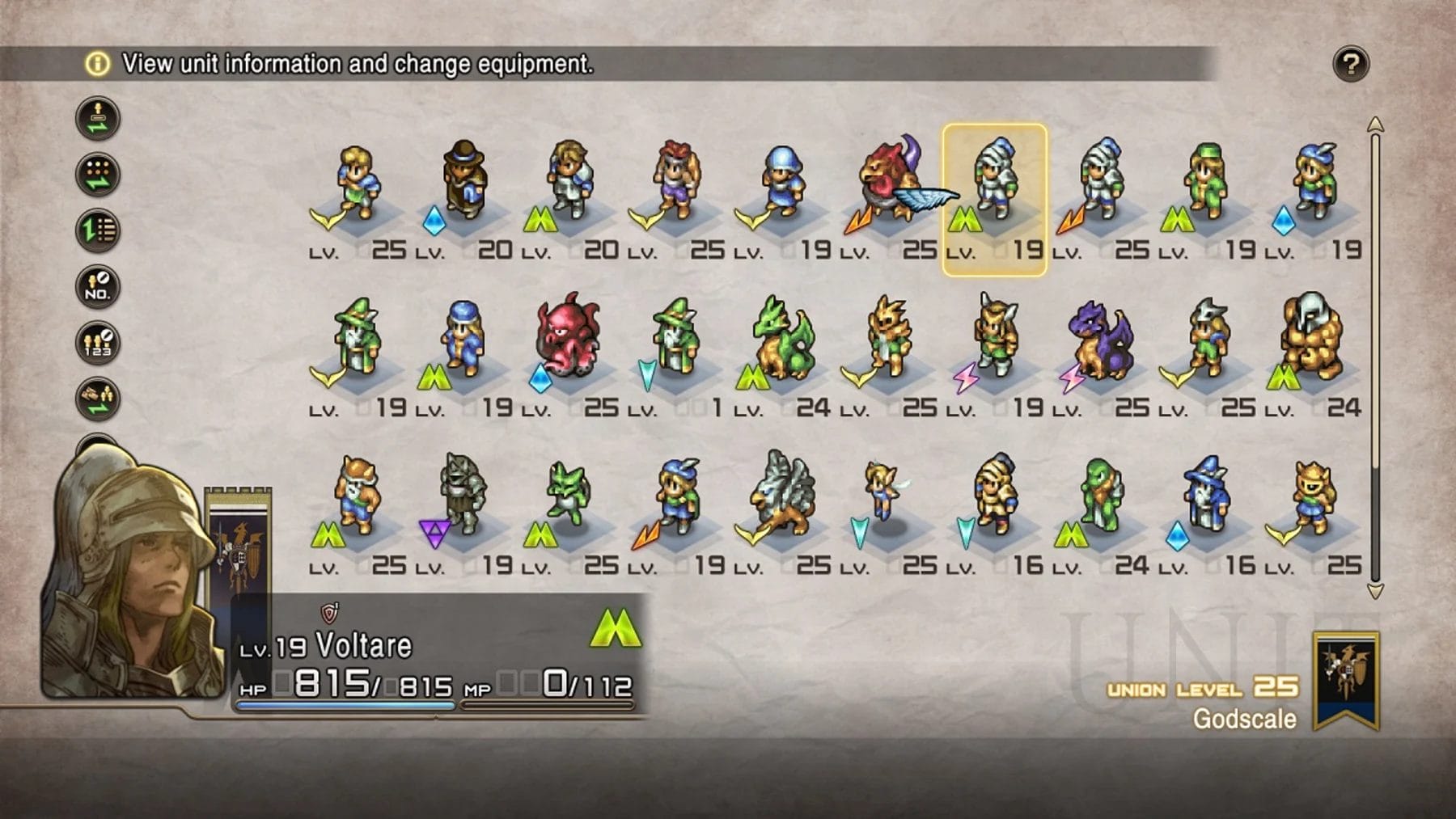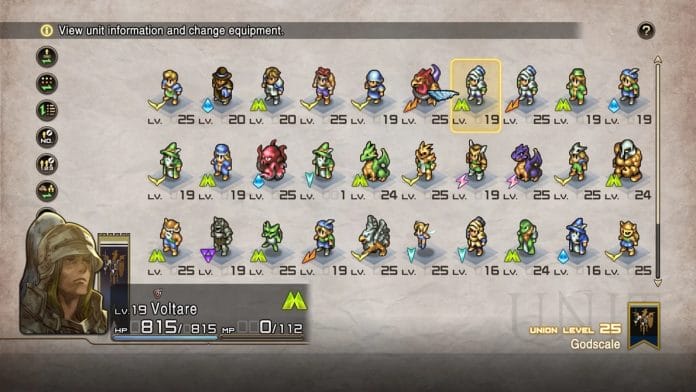 I've grown to enjoy strategy RPGS and tactical RPGs on Nintendo's hybrid system more than other platforms thanks to the ability to play them on the go. I loved Disgaea 5 on PS4, but I was completely hooked to it on Nintendo Switch. While there are some exceptions like Disgaea 6 that was not a great experience on Switch compared to PS5, I still try and play most games like this on Switch. When Tactics Ogre: Reborn was announced, I knew I had to play it on Switch in addition to other platforms, and hoped the Switch version was good. Having now played it, not only is the Switch version of Tactics Ogre: Reborn excellent, but it is the best portable version and a great experience docked.
If you've not played Tactics Ogre before, don't worry because I had barely scratched the surface of what the game offered on PSP a few years ago. I'm not even going to pretend to know how balance changed here or anything, but while treating this as a new game, because it basically is that for me, I've been floored by Tactics Ogre: Reborn. I've been playing this for a few weeks now and don't see myself stopping anytime soon. There is so much replay value here and the story and characters are superlative. Having finally experienced the sublime gameplay and story together, I can finally see why Square Enix calls Tactics Ogre the crown jewel of the genre.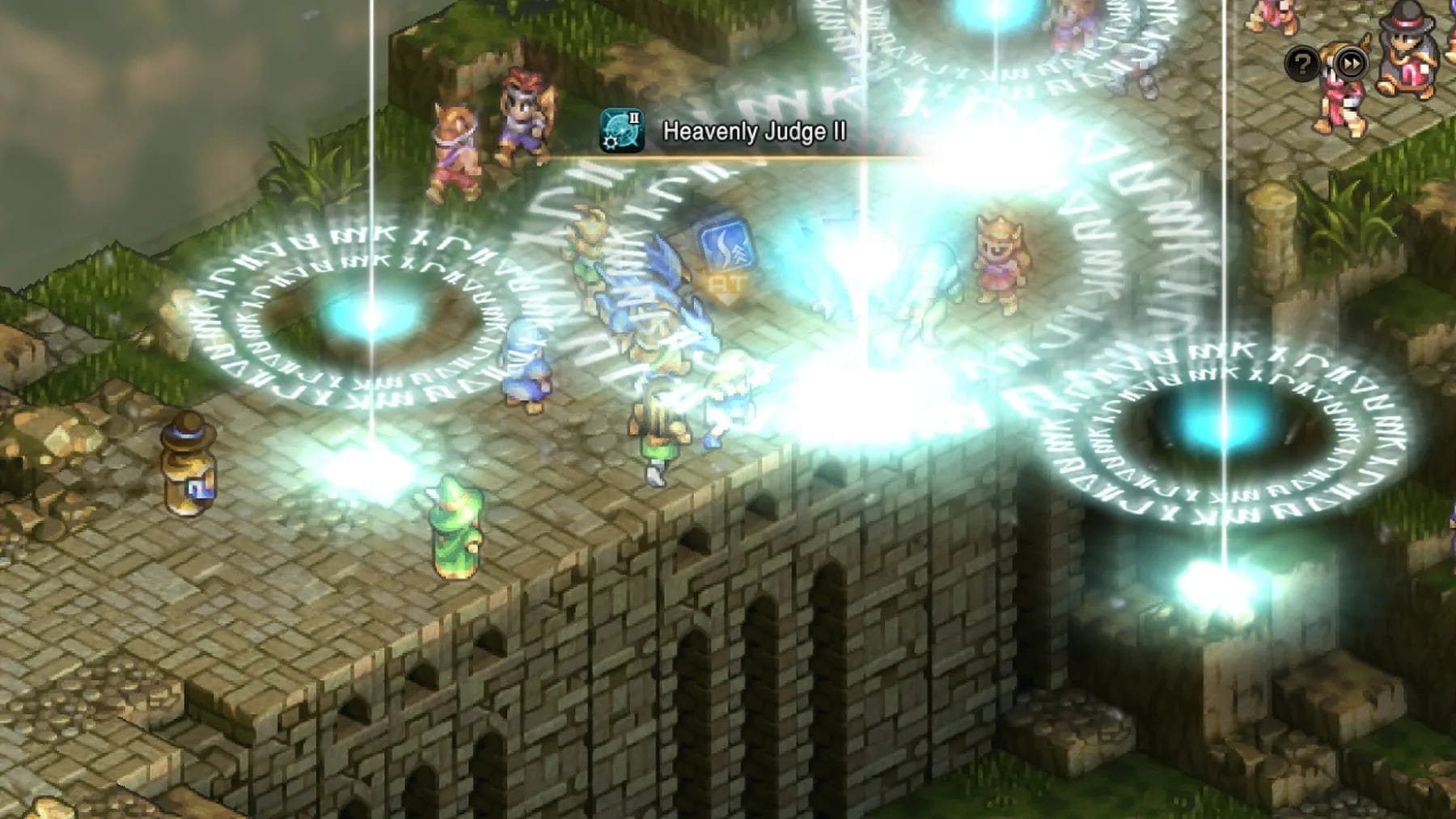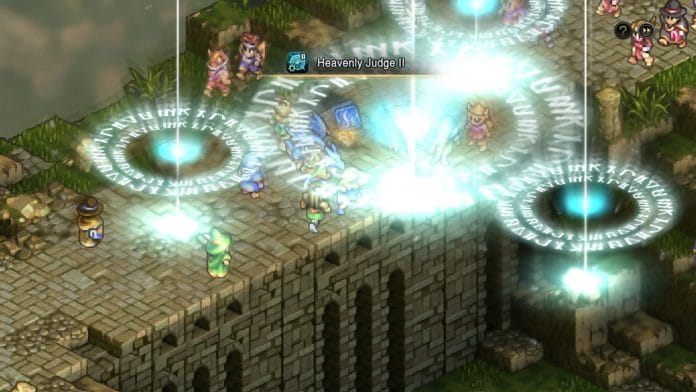 On Switch, Tactics Ogre: Reborn has great HD Rumble support. This is almost as nice as the DualSense haptic feedback included in the PS5 and PC versions (when you use a DualSense controller). It also runs and looks great on both docked and handheld mode. Given the aesthetic of this remake, I know some aren't fans of how the sprites look, but on the handheld screen, any issues are less noticeable compared to playing on a TV or larger monitor. Tactics Ogre: Reborn also loads and runs without any major issues on Switch.
Visually, Tactics Ogre: Reborn is going to be hit or miss for most people because of the newer sprites and environment upgrades. In most cases, I prefer if developers allow for both newer and older visual styles for remasters and new ports. I wasn't a fan of how Tactics Ogre: Reborn looked initially, but it scales well on the smaller screen and runs very well on Switch. Hopefully Square Enix can bring in an older visual style option for those who aren't fans of the new look though, as more options are always better if feasible. Even though this is an older game brought to new platforms with enhancements and tons of improvements, I'm shocked at how well it runs and looks handheld on Switch. This definitely raised the bar for what I expect from Square Enix on Switch going forward in terms of Switch conversion quality.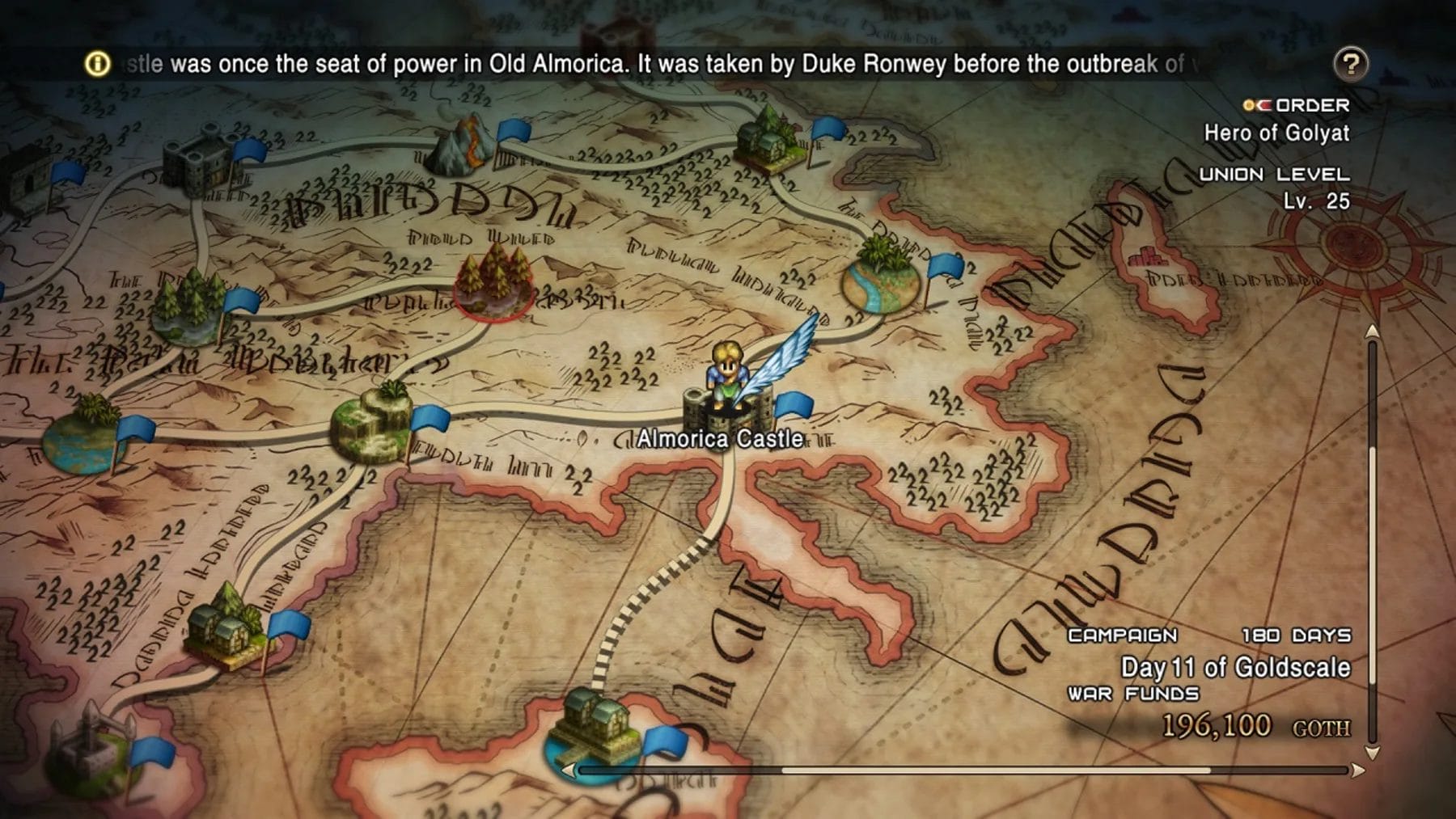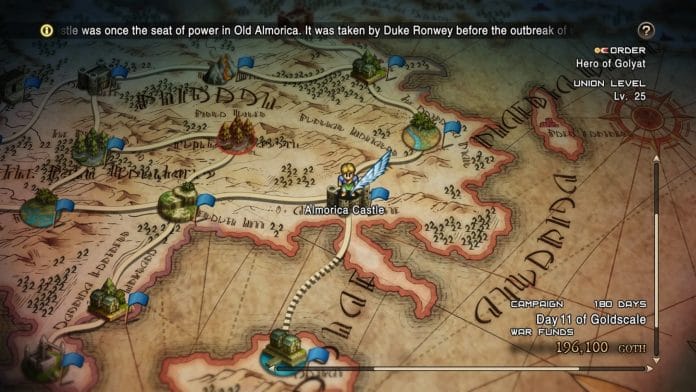 My only problems with Tactics Ogre: Reborn in its current state are with accessibility. I adore the gameplay systems and all the options, but newcomers to the genre might be put off by the interface despite the improvements over prior releases. Tactics Ogre: Reborn does a great job of onboarding new players, but it isn't as accessible as Triangle Strategy or recent Fire Emblem games. Hopefully more people give it a shot with its new remake on consoles and PC though, because this absolutely is an essential for fans of the genre.
Tactics Ogre: Reborn Switch vs Steam Deck
Tactics Ogre: Reborn is another game I'd recommend on Nintendo Switch over Steam Deck if you have a Nintendo Switch OLED Model. The screen quality is much better, and the addition of HD Rumble makes for a better experience. If you don't care about rumble or are happy with the screen on the Steam Deck and want to have that as a portable option to pickup and play from your PC save, the Steam Deck version is great as well. Tactics Ogre: Reborn is an excellent experience on every platform I've played it on, and I hope future Square Enix releases like this end up being as good across the board.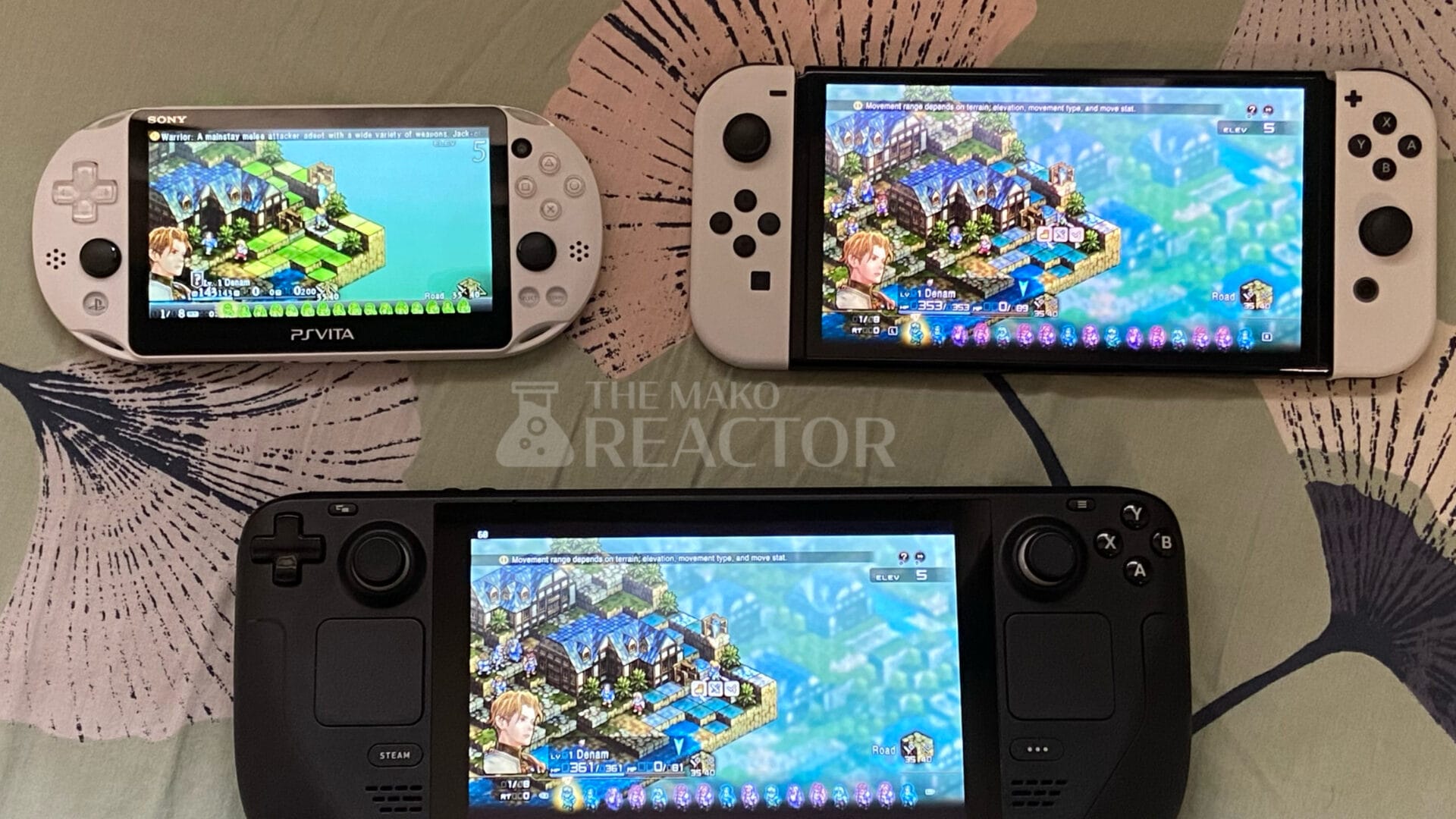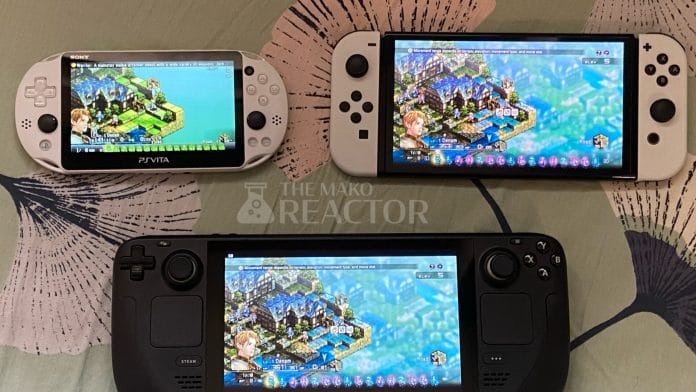 Tactics Ogre: Reborn feels like it is a bespoke Nintendo Switch game rather than a remake of an older title. It looks and plays like a dream on the system both docked and handheld, and the addition of proper HD Rumble makes it even better. With Tactics Ogre: Reborn and Triangle Strategy, Square Enix has delivered two of the best tactical RPGs within months of each other on the best platform for the genre.
Switch port review: This Tactics Ogre: Reborn Switch review focusses on the Nintendo Switch version and port quality of the game releasing simultaneously with the PS5, PS4, and Steam versions. Read my PC review here.