Square Enix's Triangle Strategy debuted worldwide on Nintendo Switch earlier this year, and it is a brilliant tactics RPG. the brand-new RPG with a gorgeous HD 2D aesthetic from Octopath Traveler already won me over on Nintendo Switch, and I was hoping to see it hit Steam to see how it scales on more powerful hardware, and also on Steam Deck. If you missed my Switch review, read it here. Now that it is out on PC, I wanted to sample Triangle Strategy on Steam Deck and also cover the PC port itself. In this review, I will be comparing it to the Switch version as well.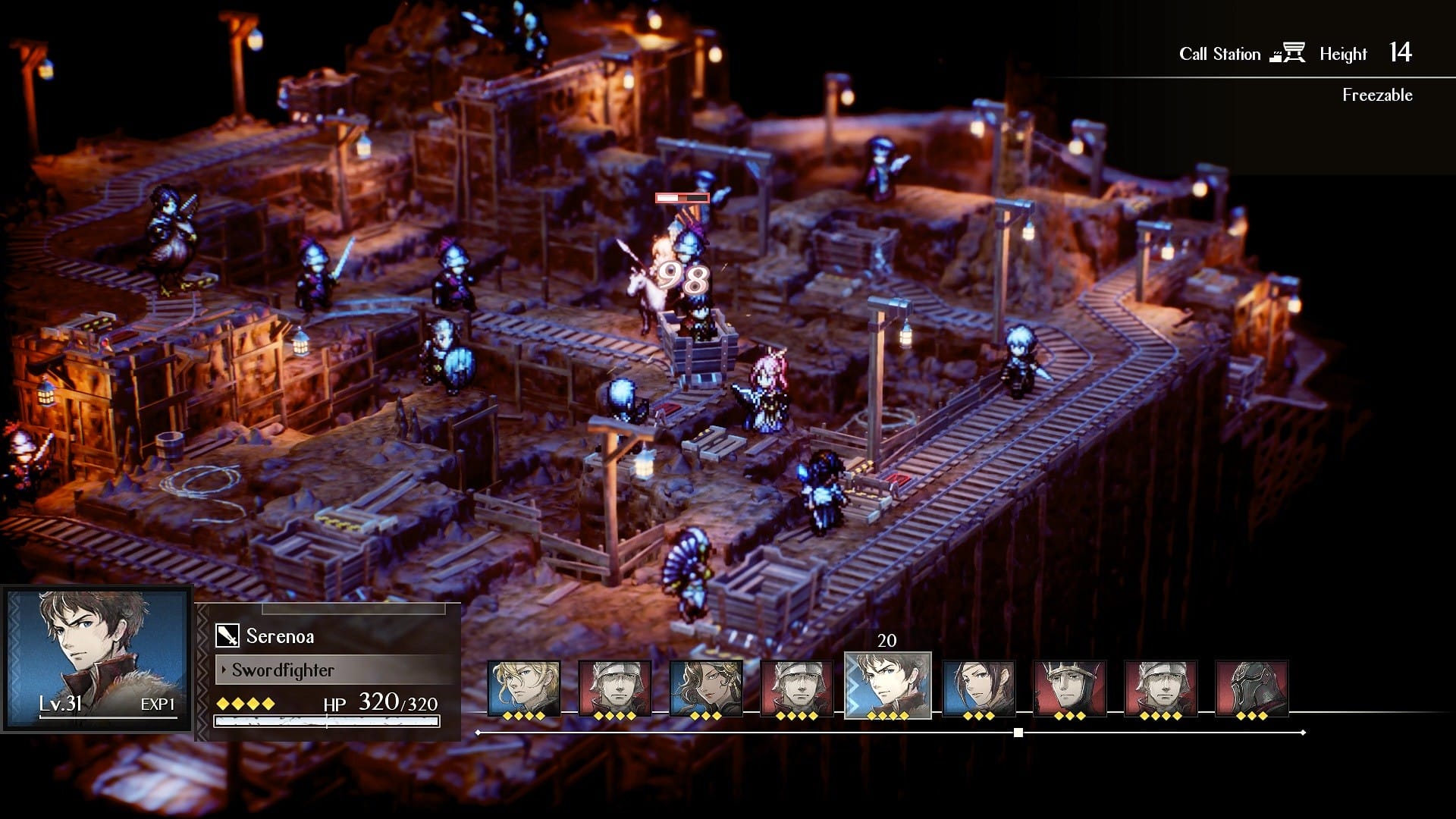 Triangle Strategy PC requirements
Just like Octopath Traveler, Triangle Strategy debuted on Nintendo Switch before coming to Steam. It looked and ran quite well on Switch, compared to Octopath Traveler. The minimum requirements initially felt a bit higher than expected for a Switch game, but Square Enix specifies these are for 60fps when the Switch version targeted 30fps both docked and handheld.
Triangle Strategy PC minimum requirements
Requires a 64-bit processor and operating system
OS: Windows 8.1 / 10 64-bit
Processor: AMD A8-7600 / Intel Core i3-3210
Memory: 4GB RAM
Graphics: AMD Radeon RX 460 / NVIDIA GeForce GTX 950 / Intel Iris Xe Graphics G7
DirectX: Version 11
Storage: 10GB available space
Sound Card: DirectX Compatible Sound Card
Additional Notes: 60 FPS @ 1280×720
Triangle Strategy PC recommended requirements
Requires a 64-bit processor and operating system
OS: Windows 8.1 / 10 64-bit
Processor: AMD Ryzen 3 1200 / Intel Core i5-6400
Memory: 8GB RAM
Graphics: AMD Radeon RX 470 / NVIDIA GeForce GTX 1060 (3GB)
DirectX: Version 11
Storage: 10GB available space
Sound Card: DirectX Compatible Sound Card
Additional Notes: 60 FPS @ 1920×1080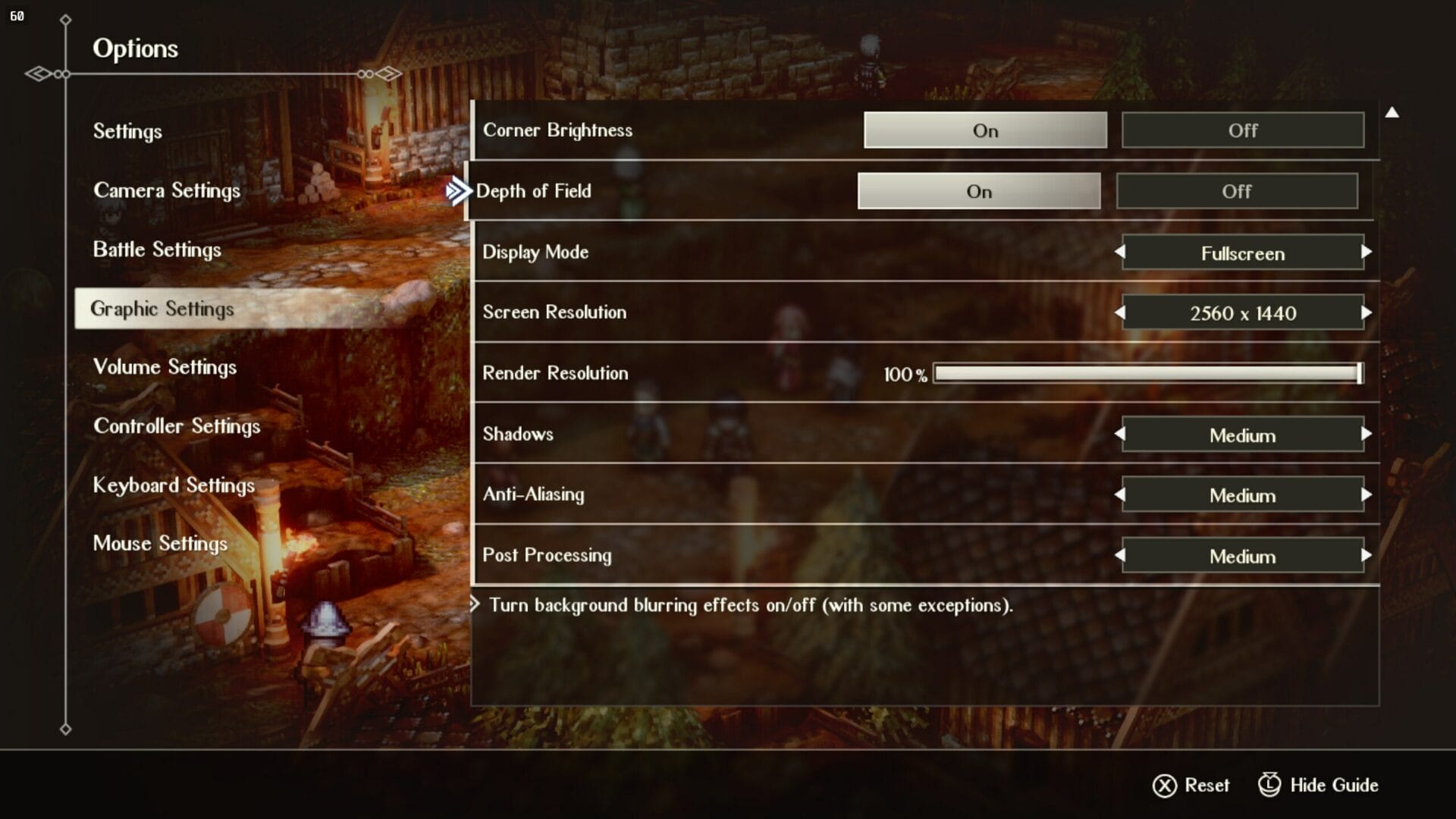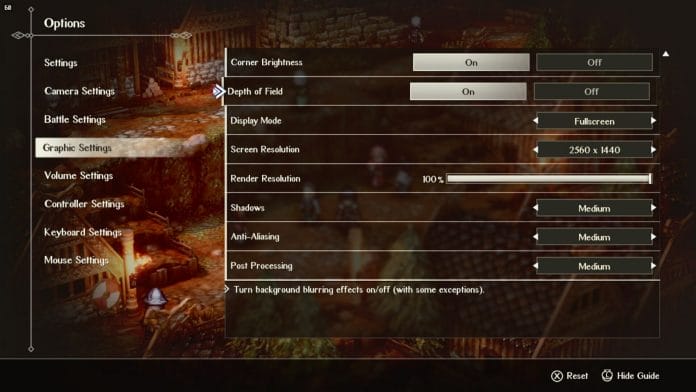 Triangle Strategy PC graphics options
Triangle Strategy is a bare-bones conversion that scales up well, but still not as good as it should be. In its current state, it is capped at 60fps, with no in-game limiter. You can toggle the corner brightness and depth of field, change display mode (fullscreen, windowed, borderless window), adjust resolution (720p to 4K), adjust render resolution (70% to 100%), and then adjust shadows, anti-aliasing, and post processing. The last three options go from low to ultra. I set them all at medium or high in the case of shadows during my testing because I noticed a few visual issues at ultra post processing and anti-aliasing.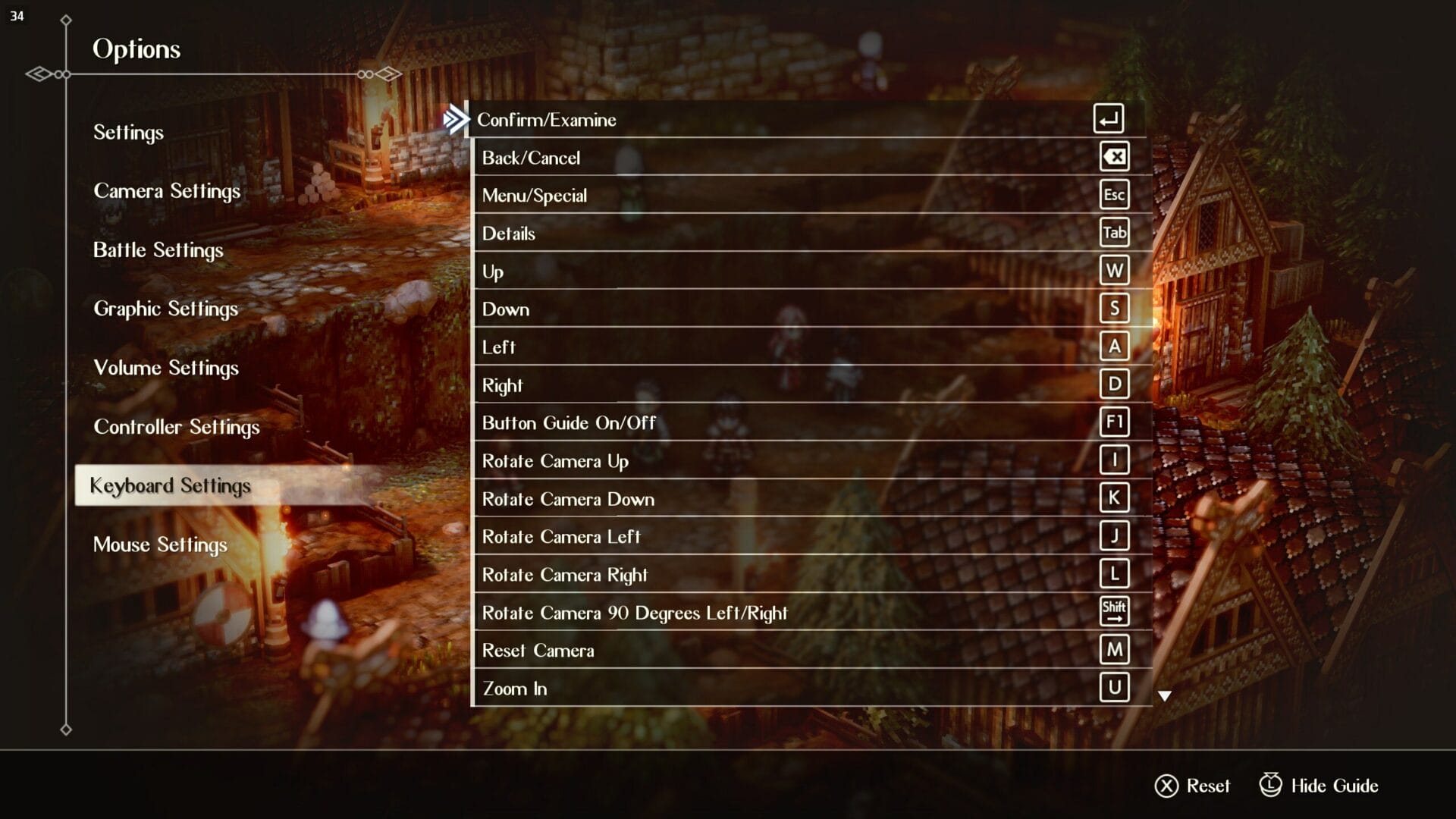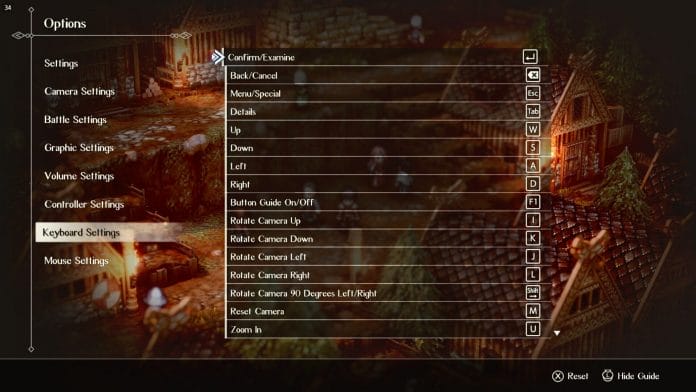 Triangle Strategy PC control options
Triangle Strategy has support for controllers including my DualSense controller which worked well, albeit only with Xbox button prompts. It also has keyboard and mouse support with correct button prompts, but the mouse support is just limited to basic things during exploration. During combat, you can use the mouse to select tiles and skills in the menus. You can also zoom with the mouse wheel.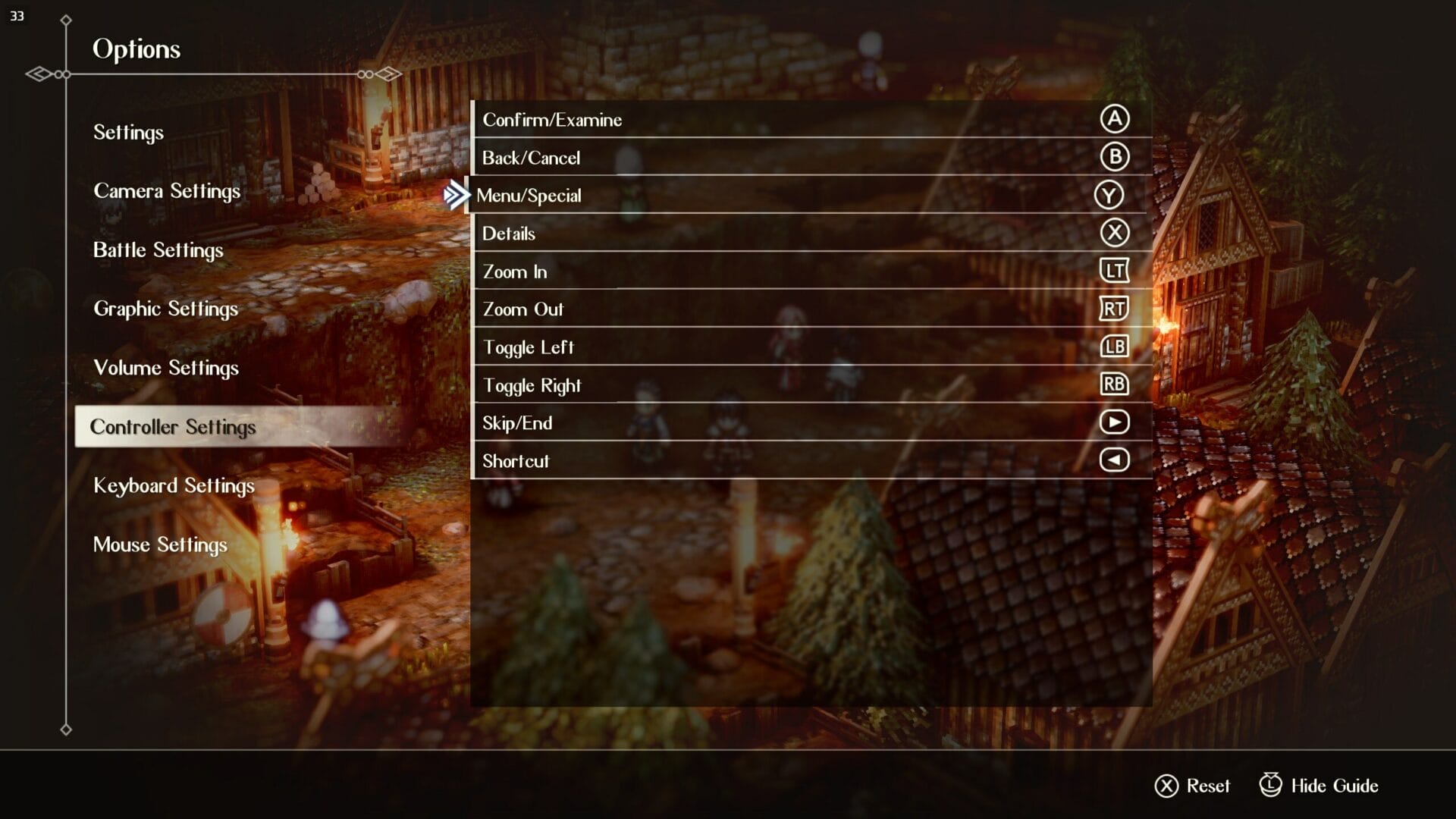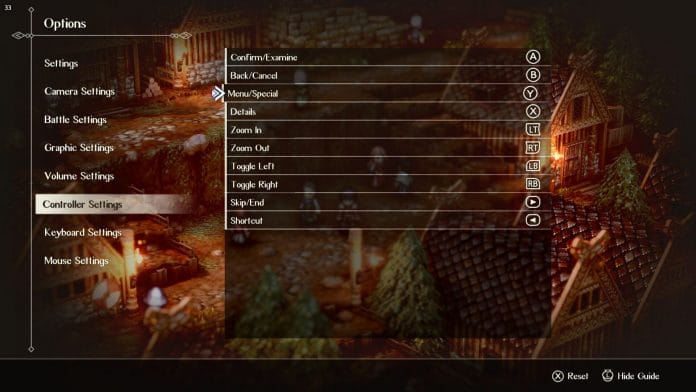 Triangle Strategy PC performance – frame rate and resolution
On a laptop with an AMD Ryzen 5-3550H processor (2.1GHz Base speed up to 3.7GHz), 16GB DDR4 RAM, and an Nvidia GeForce GTX 1650 4GB GPU, I had no trouble running Triangle Strategy at 1080p and 60fps. It is a bare-bones port that runs and looks good. Just make sure you try out the different levels for post-processing and anti-aliasing on your own setup to ensure you aren't running into the same issues I did with them on high or ultra. Triangle Strategy was a gorgeous game on Switch, and it still is stunning at higher resolutions and 60fps. I just wish the developers offered a higher frame rate and render resolution option here.
Triangle Strategy on Steam Deck – worth it over Nintendo Switch?
Before getting into the performance and graphics, I want to highlight that Triangle Strategy does have Steam Cloud support. This is important to note because some recent Square Enix games have shipped without it like The DioField Chronicle, and it is a dealbreaker for me for longer games. I really hope Valve forces developers to add Steam Cloud support to be 'verified on Deck' in the future. Triangle Strategy looks and runs brilliantly on Steam Deck with a 60fps target and even does more than 720p if you want. 4K is not doable with the frame rate going to 20fps or less, but if you don't mind playing at 30fps or a bit higher, you can even do 1440p docked on Steam Deck. I set the graphics options to medium while playing on Steam Deck, and it worked great even docked on my monitor. The load times on Steam Deck and PC in general, are much better as well.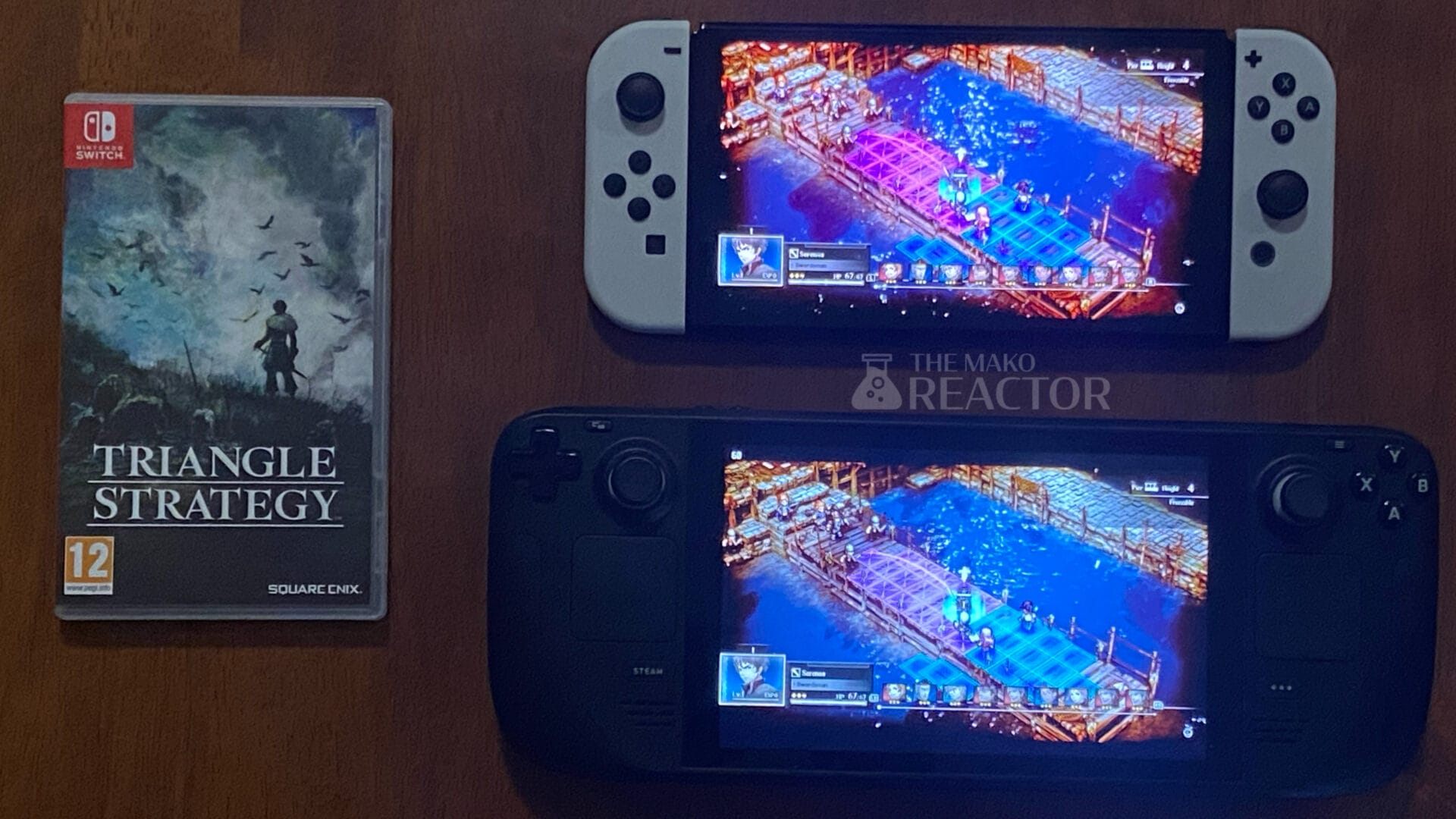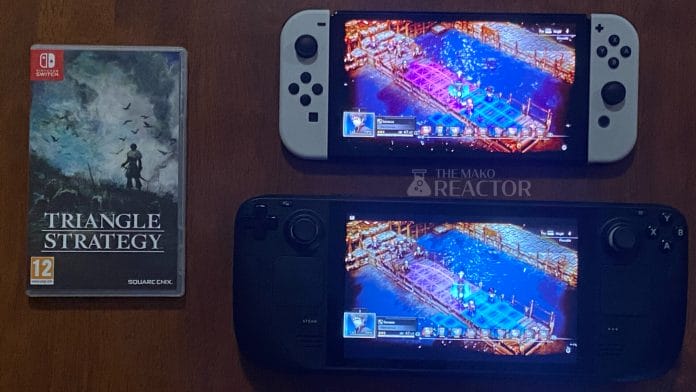 The only issue I've run into early on, is the title screen video not playing and displaying a black screen and not looping the audio correctly. I re-installed the game and tried both internal storage and my SD cards across different versions of proton with no luck. I'm not sure if this is an issue only on my side, but if it affects everyone, I'm surprised at it being given the 'verified' label if the titlescreen video itself doesn't play. Barring issues like that, if you wanted to play Triangle Strategy on Steam Deck, your wait has been worth it. I can safely recommend the game on both PC and Switch just like Octopath Traveler, but it feels a lot better on Steam Deck if you value responsiveness.
Should you play Triangle Strategy on PC
Earlier this year, I called Triangle Strategy one of the best tactical RPGs, and an absolute essential for every Nintendo Switch owner. That holds true with the PC version as well. This release scales up better, and it runs great on Steam Deck if you have the option to play it there. The gorgeous art, amazing music, and memorable characters in Triangle Strategy come together for an unforgettable experience told through multiple endings. If you are new to the genre, Triangle Strategy even has difficulty options that make it more accessible and great tutorials to get even newcomers into tactical RPGs.
Triangle Strategy is out now worldwide on Nintendo Switch and PC via Steam.