New Game Plus Expo is a new collaborative initiative featuring 14 publishers from North America and Japan. The expo is set to air in a live stream in June on Twitch and will feature new game announcements, live gameplay demos, and more. The digital presentation will feature many publishers we've heavily covered here including Atlus, Sega, Aksys Games, Arc System Works, NIS America, Spike Chunsoft, Koei Tecmo, and more. Given the global pandemic that has forced many pubic events to get cancelled, more and more digital ones will start popping up.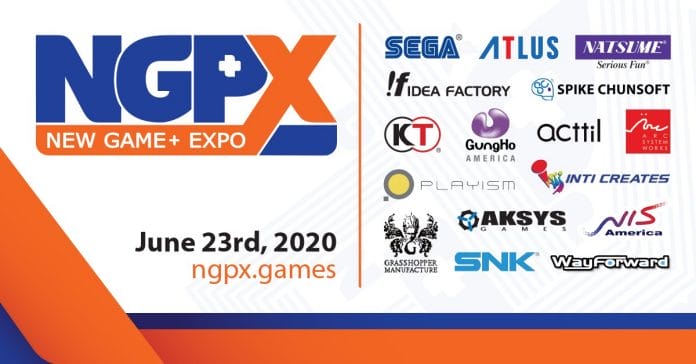 The full list of publishers taking part in the event is below:
Acttil
Aksys Games
Arc System Works America
GungHo America
Idea Factory International
Inti Creates
Koei Tecmo America
Natsume Inc
NIS America
Playism
Sega of America
SNK Corporation
Spike Chunsoft
WayForward
New Game Plus Expo live stream
You can live stream the event on Twitch here when it goes live on June 23 at 8 AM PDT and 8:30 PM IST.
Given that this is a first of its kind for Japanese publishers in the West, I expect a few interesting localisation announcements. Games like Persona 5 Scramble, more Xbox One and PC ports for Yakuza games, and more could be revealed here given that both Atlus and Sega are taking part. NIS America might reveal a new Disgaea port while Spike Chunsoft can showcase new visual novels or even reveal the localisation of the Shiren Nintendo Switch and PC version.
New Game Plus Expo is set for June 23.