Valkyrie Elysium from Square Enix and Soleil launched in September for PS5 and PS4 with the PC version finally arriving last week via Steam. Alongside the PC launch, Valkyrie Elysium on PS5 and PS4 got a major update bringing in a new mode, difficulty options, and more. I already enjoyed my time with Valkyrie Elysium on PS5, and was excited to check it out on PC and Steam Deck to see how it scaled on Valve's portable system. I pre-ordered the Digital Deluxe Edition on Steam for this Valkyrie Elysium review on PC and have been playing it since the early release period began on Steam. I'll be covering the port features, performance, the current issues Valkyrie Elysium has on Steam Deck, and whether it is worth your time in its current state.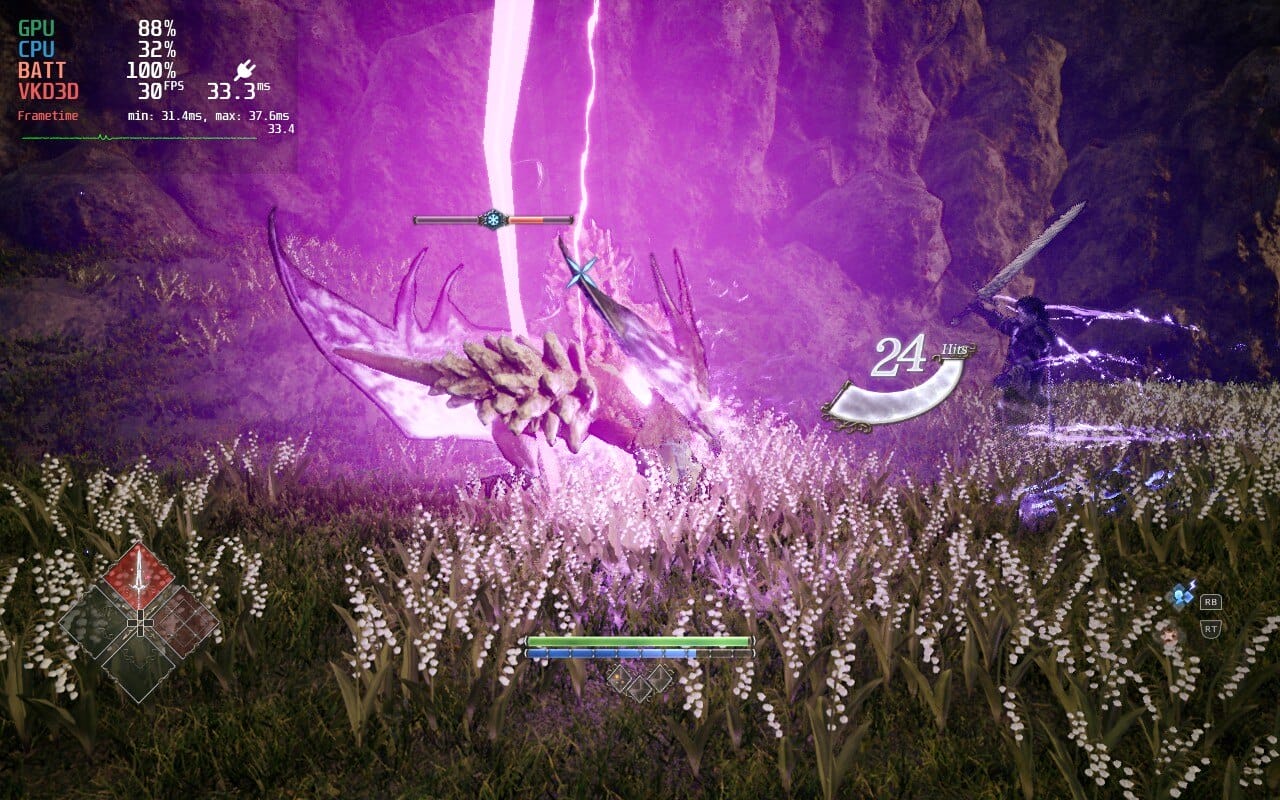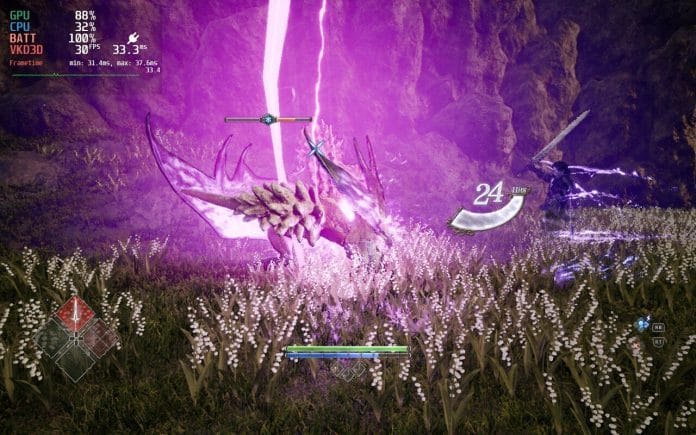 Valkyrie Elysium PC requirements
Valkyrie Elysium's PC requirements are higher than I expected, but having checked out the game on PS4 Pro, it doesn't seem as well-optimized on that platform. Given it runs quite well on Steam Deck after tweaking some settings, I think it should be fine for most people's setups.
Valkyrie Elysium PC minimum requirements
Requires a 64-bit processor and operating system
OS: Windows 10 / Windows 11 64-bit
Processor: AMD Ryzen 3 1200 / Intel® Core i5-3330
Memory: 8GB RAM
Graphics: AMD Radeon RX 560 / NVIDIA GeForce GTX 960
DirectX: Version 12
Storage: 25GB available space
Additional Notes: 1280×720, Preset "Low", 30 FPS, VRAM 4GB required
Valkyrie Elysium PC recommended requirements
Requires a 64-bit processor and operating system
OS: Windows 10 / Windows 11 64-bit
Processor: AMD Ryzen 5 3500 / Intel Core i5-8400
Memory: 16GB RAM
Graphics: AMD Radeon RX 6700 XT / NVIDIA GeForce RTX 2060
DirectX: Version 12
Storage: 25GB available space
Additional Notes: 1920×1080, Preset "High", DLSS/FSR ON with Quality "High", 60 FPS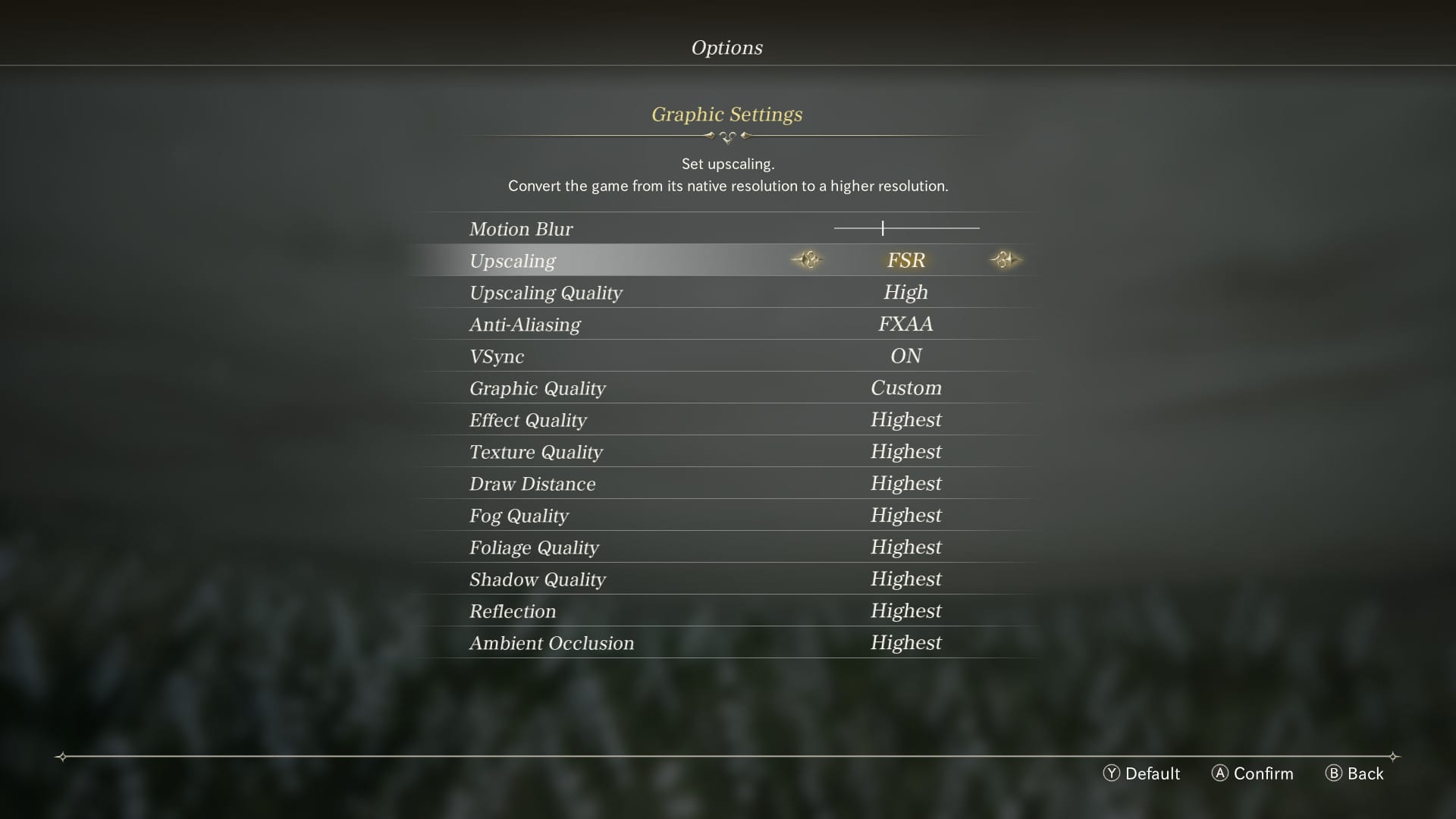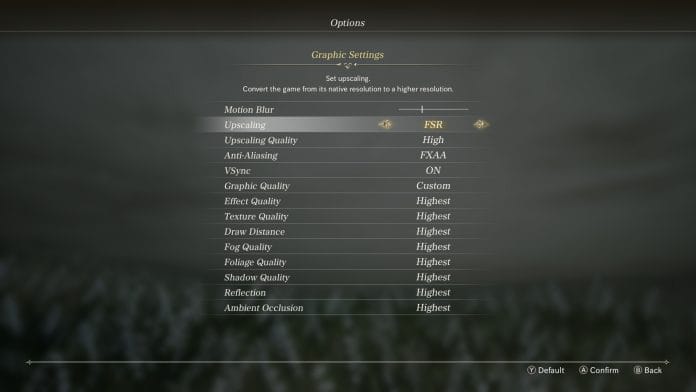 Valkyrie Elysium PC graphics options and display settings
On the display side, you can go up to 4K and select between windowed and fullscreen which appears to just be borderless windowed. The resolution options also have presets like 720p, 900p, 1080p, and more leading up to 4K. The display settings let you set your refresh rate to 30hz or 60hz.
Valkyrie Elysium has quite a few graphics options on PC in addition to presets. These include motion blur, upscaling including FSR, anti-aliasing (FXAA, TAA, or OFF), v-sync, and more. The presets let you adjust settings for the quality of graphics, textures, draw distance, fog, foliage, shadows, reflection, and ambient occlusion. These can also be adjusted individually using the custom preset.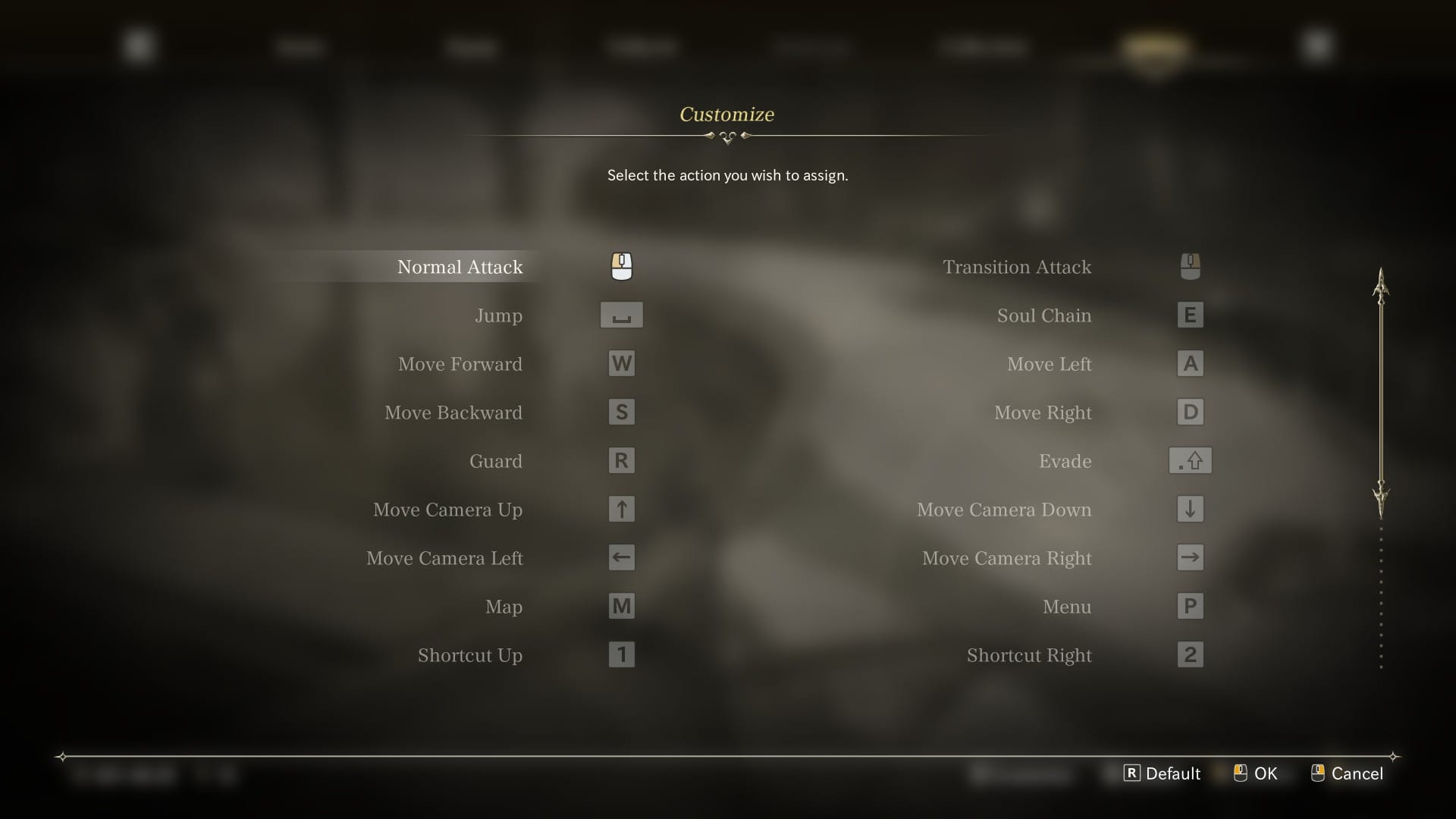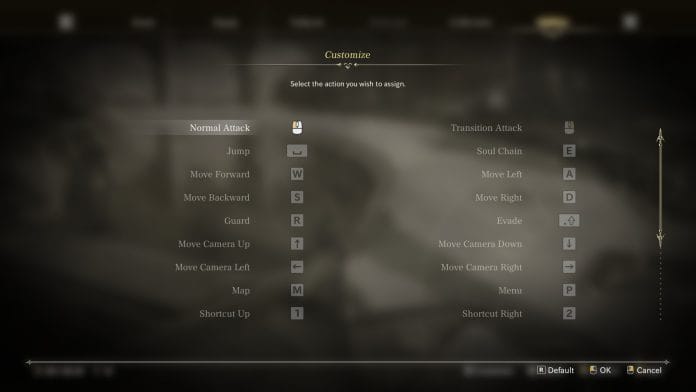 Valkyrie Elysium PC control options
Valkyrie Elysium supports controllers and keyboard mouse gameplay. You can remap buttons. The interface is a little weird with how it does support the mouse, but only to cancel and confirm. You can use the mouse during gameplay to attack as shown in the screenshot above. On the controller side, Valkyrie Elysium only has Xbox button prompts. I used my DualSense controller wired and wirelessly with Steam Input enabled and disabled to check if it had PlayStation prompts, but it does not in its current state. For a game only available on PlayStation consoles and PC, it is disappointing that there is no proper DualSense support in the PC version.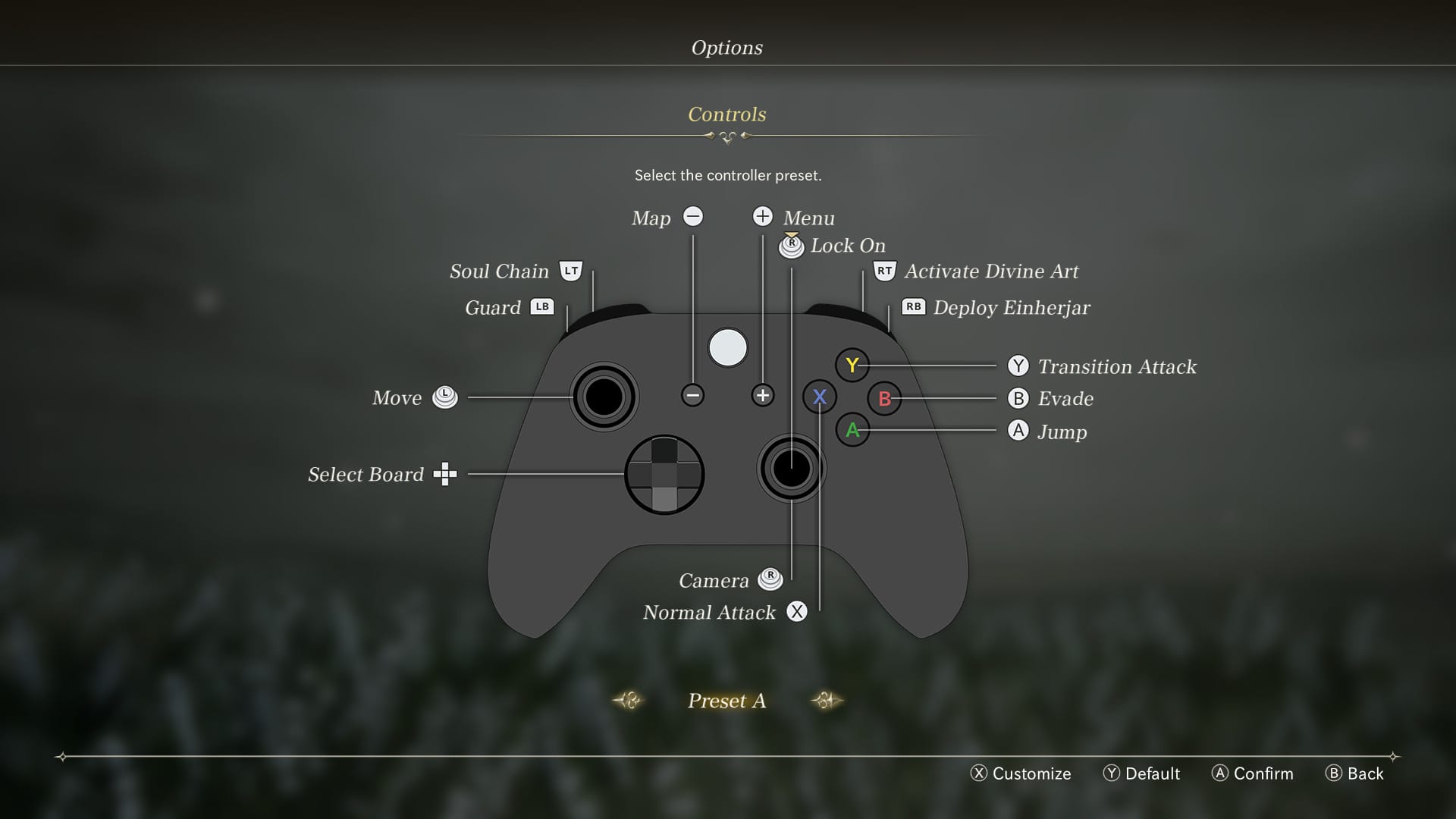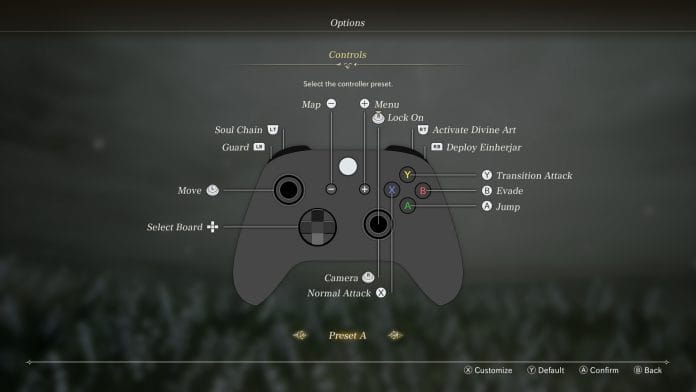 Valkyrie Elysium PC performance – frame rate and resolution
On a laptop with an AMD Ryzen 5-3550H processor (2.1GHz Base speed up to 3.7GHz), 16GB DDR4 RAM, and an Nvidia GeForce GTX 1650 4GB GPU, I could get Valkyrie Elysium running at 1080p and 60fps with some tweaking to the settings. I ended up using a mix of medium and high to maintain 60fps with as few drops as possible. Valkyrie Elysium scales very well, and it can look very good at higher settings. Even though I likely wouldn't have been able to run it with decent visuals targeting 120fps, it is disappointing that the game is capped at 60fps on PC for those with more powerful hardware.
Valkyrie Elysium Steam Deck performance and problems
Valkyrie Elysium is mostly great on Steam Deck. You can tweak it to your liking for even 60fps if you want, but it will start looking really blurry even with FSR. I'd recommend settling for 30 or 40fps (with 40hz refresh rate) for the best possible visuals and most stable performance. Valkyrie Elysium supports 16:10 during gameplay and in some interfaces with others being 16:9. The biggest issue as shown below in the screenshot, is that pre-rendered videos are black with no video on Steam Deck. I tested this across the public default Proton version, Proton Experimental (even bleeding edge), and also Proton GE. I even redownloaded the game on another SD card as well to be sure and the videos still did not play. Hopefully this can be fixed soon because Valkyrie Elysium has been a lot of fun to revisit on Steam Deck alongside my laptop.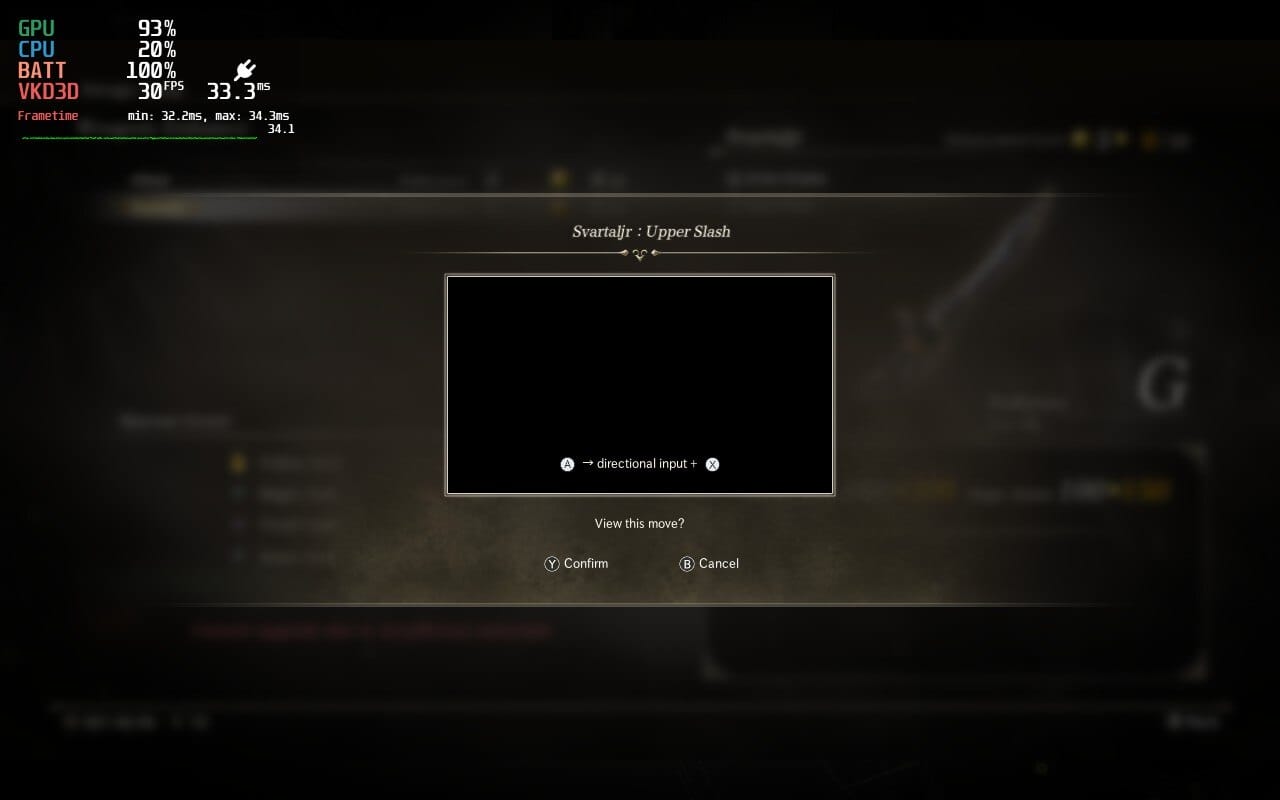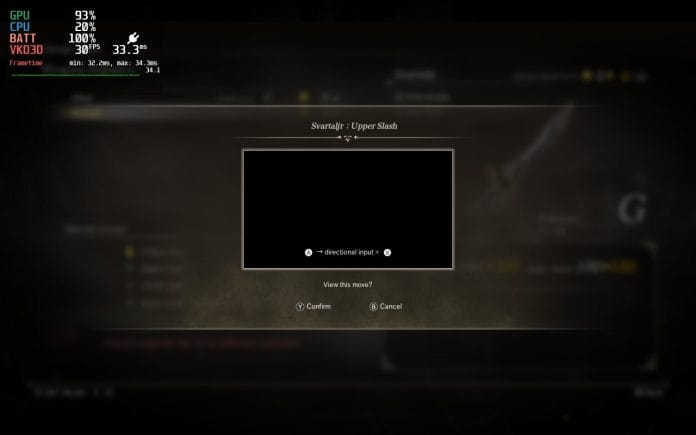 Should you play Valkyrie Elysium on PC and Steam Deck?
Right now, I can't recommend the game on Steam Deck with how pre-rendered videos and the tutorial ones refused to work regardless of what I tried. Barring that, it ran and looked a lot nicer than I expected on Steam Deck. The PC version being capped at 60fps is disappointing, but the port is otherwise better than I expected. Valkyrie Elysium was a hard sell in its current state, but the first major update that shipped with the PC version makes it a bit easier to recommend as an overall package. I enjoyed the combat a lot on PS5, and have been pleased with how it holds up on Steam Deck and on my laptop.
While the story isn't anything special, I ended up more positive on Valkyrie Elysium by the end of my time with it across the PS5 and PC versions thanks to excellent combat and variety. Hopefully Square Enix doesn't give up on the franchise after this entry. I'm now looking forward to playing Valkyrie Profile: Lenneth on PS5 next month, and I hope Square Enix considers bringing it to Steam eventually. I don't think the Digital Deluxe Edition is worth it on PC without that despite being priced lower than the console version. Hopefully my Valkyrie Elysium PC review helped you decide if it is worth grabbing on Steam following its PS5 and PS4 debut.