Ubisoft's made-in-India Prince of Persia: The Sands of Time Remake was revealed last night. While it marks a turning point for game development in a country that's not traditionally known for console and PC talent, the trailer for Prince of Persia: The Sands of Time Remake was met with a swell of dislikes on YouTube with players and pundits alike commenting on its visuals being lacklustre.
It made us wonder what challenges arose when making a game like this, and why Prince of Persia: The Sands of Time Remake looks the way it does. The Mako Reactor spoke to Ubisoft India to find out more.
"Obviously when you touch such an iconic game our main challenge as a team for production was to actually provide the right feeling of the gameplay for Prince of Persia because it is such an iconic game," says Pierre Sylvain-Gires, Game Director. "The character is not moving like Bayek is moving in Assassin's Creed [Origins] or other different characters. It's very unique. According to the acrobatics, the velocity of the Prince and really wanted to respect the brand for the fan and the player to understand why Prince of Persia: The Sands of Time [the 2003 original] was the first game of its genre and actually create a new trend for the gaming industry."
Movement and momentum aside, Prince of Persia: The Sands of Time featured time bending mechanics like slow motion and rewind. Sylvain-Gires describes how translating these core gameplay mechanics posed a concern when working with the Anvil engine — it's Ubisoft's in-house tech that powers its Assassin's Creed games.
"The principle of the rewind is a headache technically," he says. "The Anvil engine was not made at all to do rewind, to do slow motion, to do all those time manipulation. The tech approach was a challenge."
Another issue is the engine itself and what it was originally meant for. It powers a lot of Ubisoft titles that focus on systemic and reactive gameplay loops rather than the straightforward adventures Prince of Persia games tend to be.
"Anvil engine is mainly for open-world games," says Senior Producer Annu Koul. "The game we have is a short, linear game and not an open-world game so there are many challenges we have to be wary of."
"At the same time the main challenge was to create a game where we had to play on the nostalgia and we have to give it the modern twist," she says."Keeping this balance intact is important."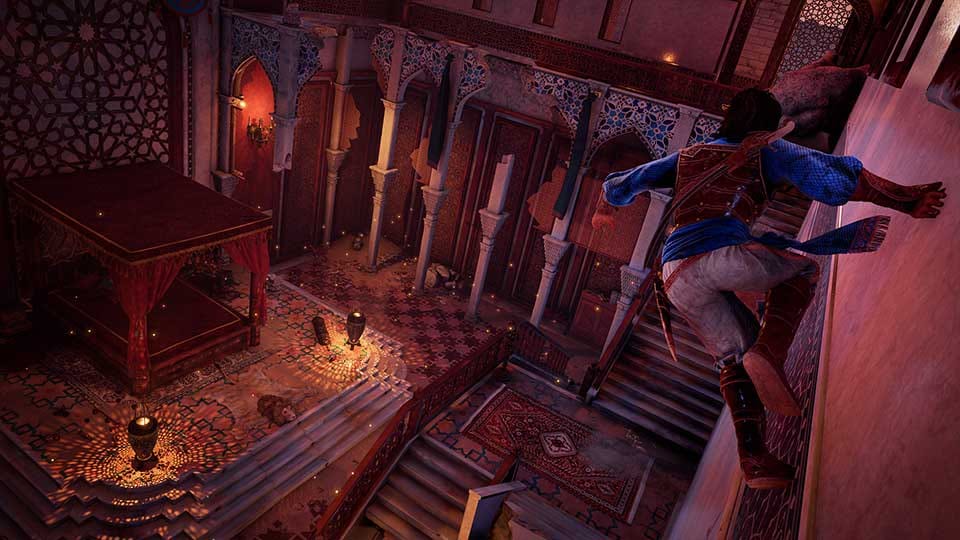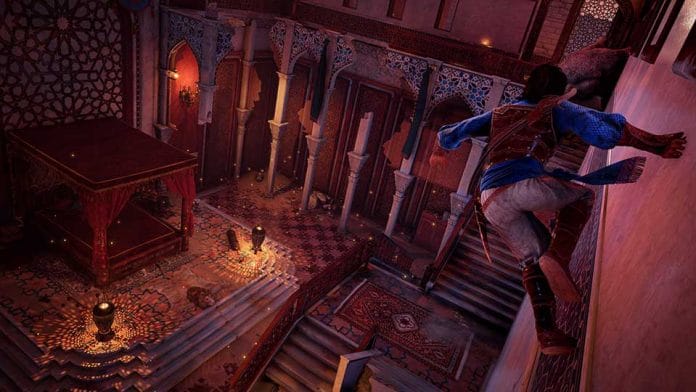 Why does Prince of Persia: The Sands of Time Remake look like that?
When pressed further on the reception to the games visuals, the team explained it was a stylistic choice.
"If you take the game that was made 17 years ago, there's definitely room for improvement in terms of graphism and we really wanted to give a unique look to the game because Prince of Persia: The Sands of Time is actually is a fantasy story," says Sylvain-Gires. "The narration, the 40 different levels you have to go through to finish the game are an immersion into the Thief of Baghdad and all these magical environments. So we decided to go for a unique visual treatment to make this game standout from other games. It's not another Assassin's Creed, it's not like the same Prince of Persia from 2008. It has to be unique. This magic, this fantasy is shown through the saturation, through the light, so it also a challenge to redefine the visual identity of the game with this remake."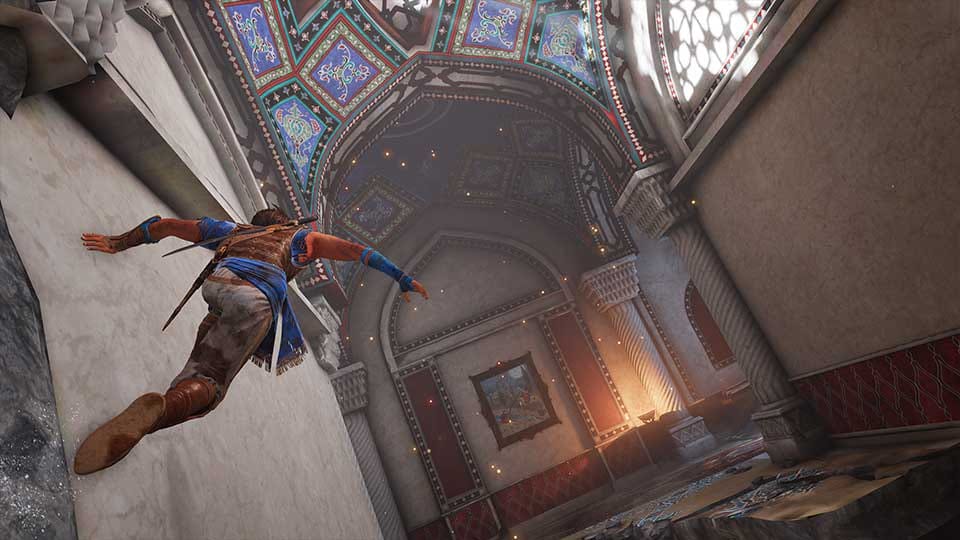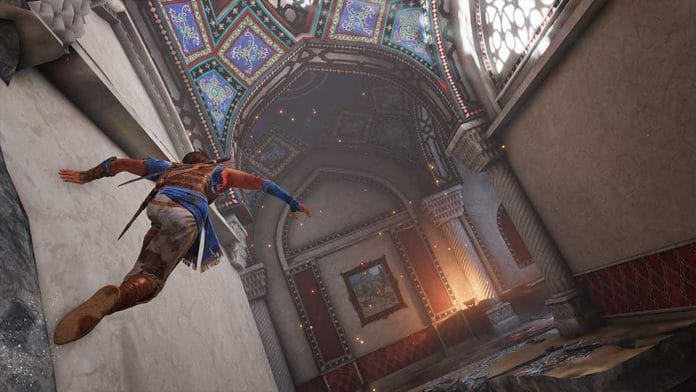 Essentially it appears to be an attempt at having a different aesthetic sensibility versus most console and PC games on the market all while drawing from the well of inspiration known to many a Prince of Persia fan — One Thousand and One Nights. That made us wonder if there was any oversight from Ubisoft's other studios given the legacy of the Prince of Persia IP.
"It's completely led by Ubisoft Pune and Mumbai," says Production Director Sashi Menon. "The advantage of working in a company like Ubisoft is we have a lot of support from experts around the studio and that's something we always leveraged upon. But the development is completely led from here."
We pressed further if this visual approach is a result of a constraint in terms of budget or timelines, the usual culprits for games turning out the way they are. This does not seem to be the case.
"No it was not a problem of timeline or budget," says Syed Abbas, Deputy Managing Director. "For us at Ubisoft quality is of the utmost importance and this is something that we have kept in mind from the start. The project has been in development for the last two and a half years. We have had at peak 170 members working on this project and not to mention other investments in infrastructure and set up to make a modern game. No there have not been any cutback in budget or timeline for the game."
Stay tuned for our full interview with the studio soon. For now though, it'll be interesting to see how Prince of Persia: The Sands of Time Remake is received when it's finally out next year for the PC, PS4, and Xbox One. A Nintendo Switch version is possibly in the works as well, though we won't be surprised if the reception to the announced versions of the game determines if Nintendo's hybrid console gets it as well.