After a delay, Dragon Quest Builders 2 finally released at retail in India on PS4. If you haven't played it yet, check out the demo on PSN for PS4 or the eShop for Nintendo Switch. The final game is pretty fantastic. Unlike the first game that had no real DLC of note, Dragon Quest Builders 2 has multiple DLC packs and a Season Pass. After the first pack released last week, Square Enix has released the second DLC today in the form of the Aquarium Pack DLC. Nintendo seems to have released the future DLC packs early for Season Pass owners on Nintendo Switch.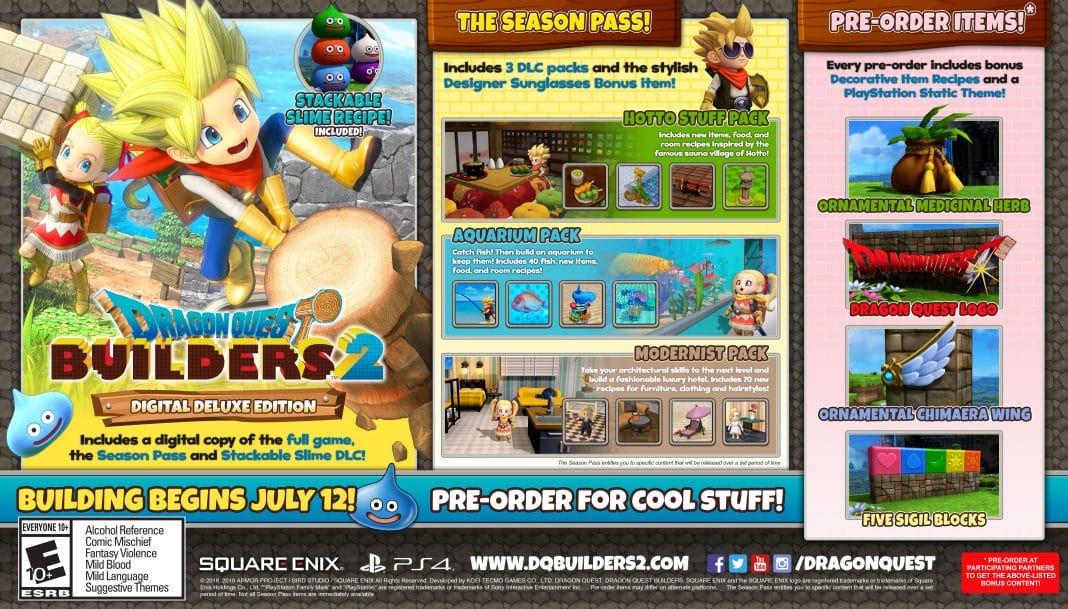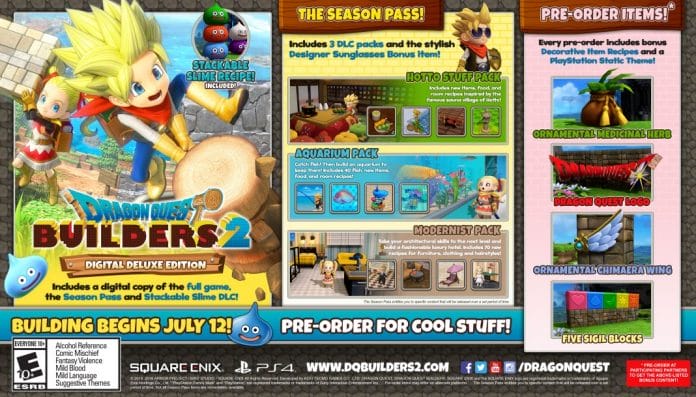 Dragon Quest Builders 2 Aquarium Pack contents
The Aquarium Pack DLC includes a fishing island where you can learn to fish and catch 40 different fish. These can be added into your own aquarium. You also unlock the fishing rod as an additional tool and apparel to match the new island.
Dragon Quest Builders 2 Aquarium Pack India price
The Aquarium Stuff Pack is priced at Rs. 832 on PSN. It costs $9.99 on the eShop in USA. 
Dragon Quest Builders 2 Season Pass India price
The Season Pass is available on PSN for Rs. 1748 and it includes exclusive Designer Sunglasses for use in game.
Dragon Quest Builders 2 Deluxe Edition DLC problems
Square Enix has confirmed that it is looking into the issue where owners of the Deluxe Edition do not have access to the DLC on Twitter.
Dragon Quest Builders 2 is now available on PlayStation 4 and Nintendo Switch.