Back in November, Bandai Namco Entertainment and FromSoftware's Elden Ring had pre-orders go live in India following a full gameplay reveal and a closed beta ahead of its February 2022 release date. Since then, we've not had clarity on what edition is releasing in India for the retail release. With about a month to go for release, the only edition listed is the standard one which means the Launch Edition is unlikely to release through the official distributor. Retailer Games The Shop has confirmed a pre-order bonus t-shirt for Elden Ring. The previously listed Xbox version has been delisted on Games The Shop. Watch the Elden Ring gameplay video below:
Elden Ring India pre-order t-shirt
Check out the t-shirt included for limited pre-orders on Games The Shop below: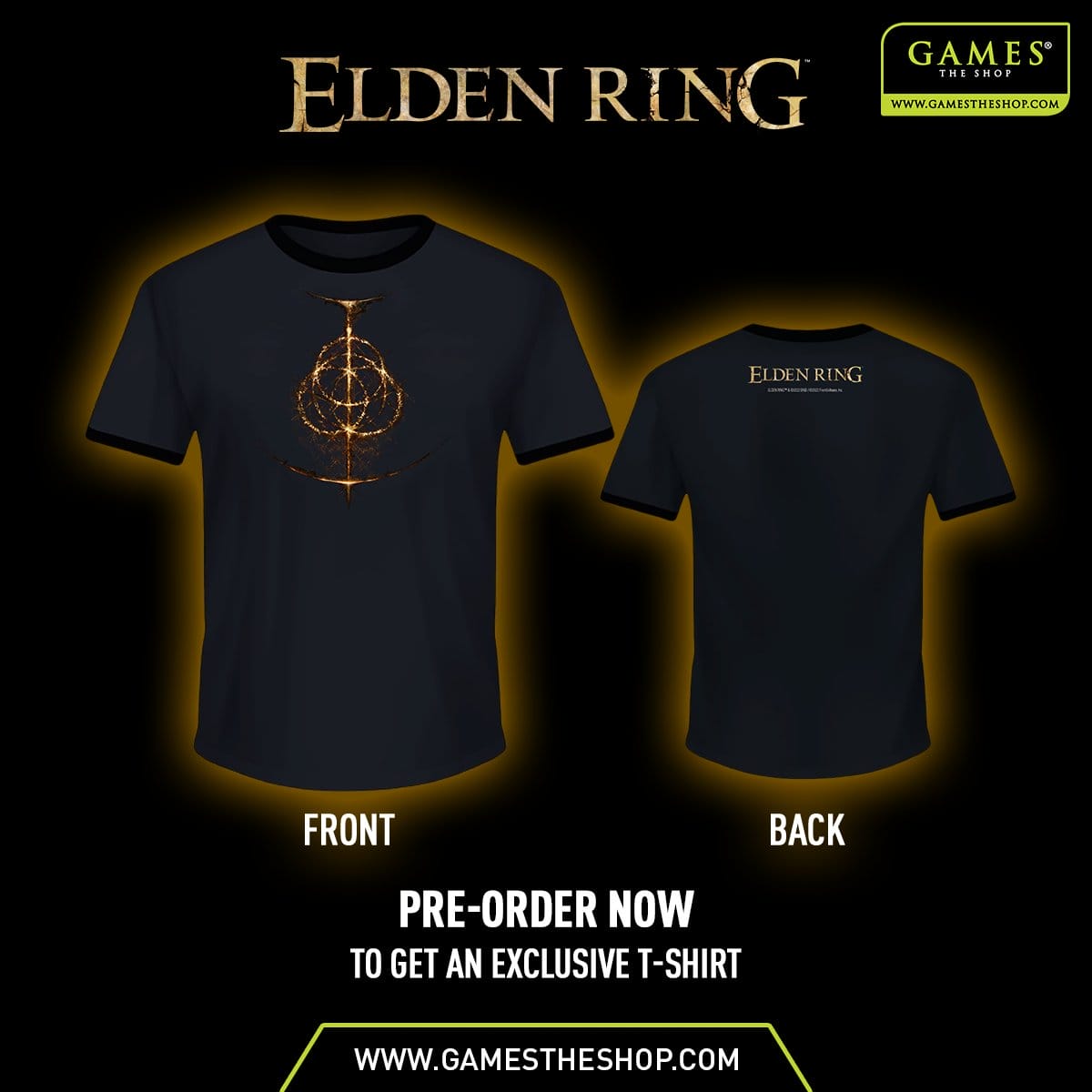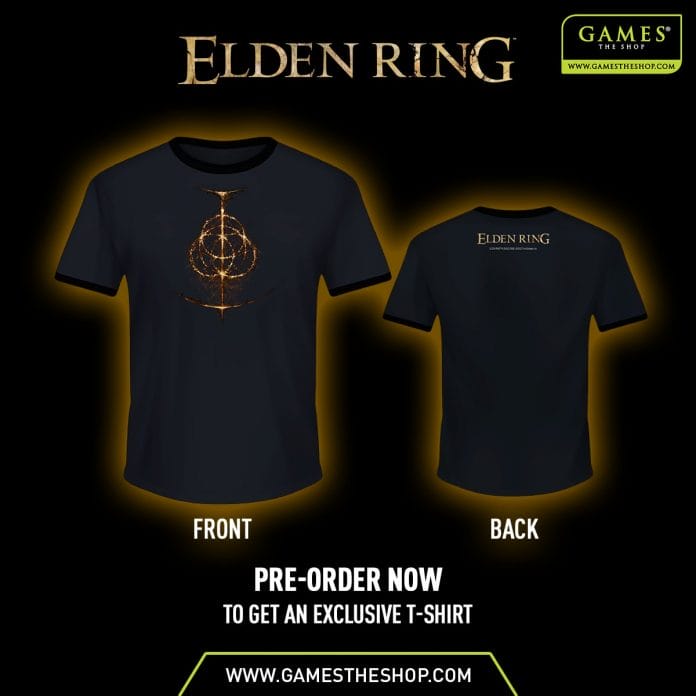 Elden Ring India price
Elden Ring is priced at Rs. 3,999 on PS5 and PS4 physically. The release date listed is February 25, 2022.
Elden Ring India pre-order
You can pre-order Elden Ring on PS5 and PS4 here.
Elden Ring releases on February 25, 2022 for PS5, PS4, Xbox Series X|S, Xbox One, and PC worldwide.