Ys VIII: Lacrimosa of DANA's PS5 version has been being handled by Engine Software who worked on Ys IX: Monstrum Nox and Trails of Cold Steel IV for Nintendo Switch among other titles for NIS America including the Prinny Presents NIS Classics Volume 3 release. Since this new release of Ys VIII has a lot of DLC included, I put together a guide to help new and returning players with how to access the Ys VIII PS5 DLC including the exclusive costumes, accessories, and more. Check out one of the exclusive costumes released for the first time outside Japan below: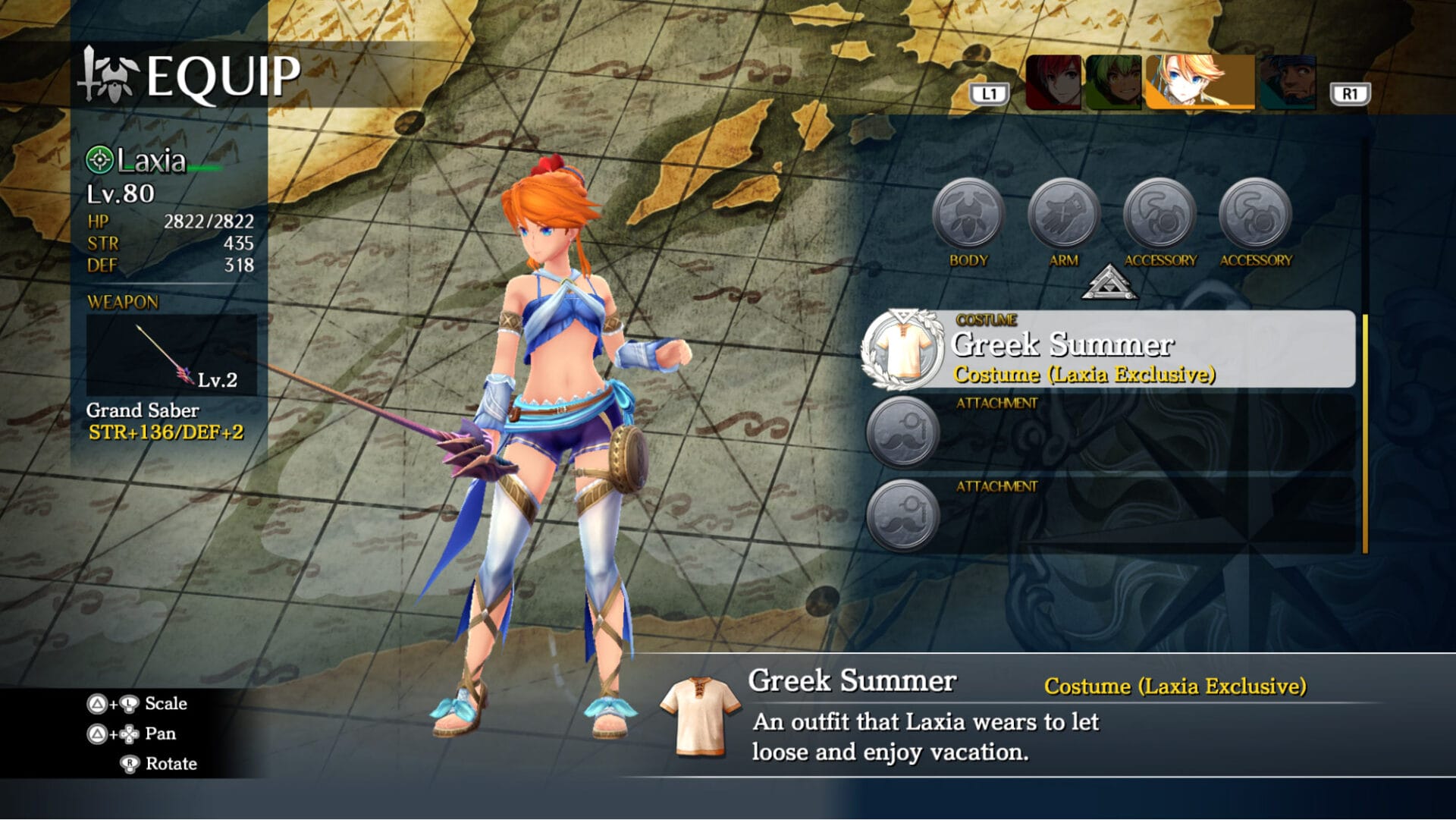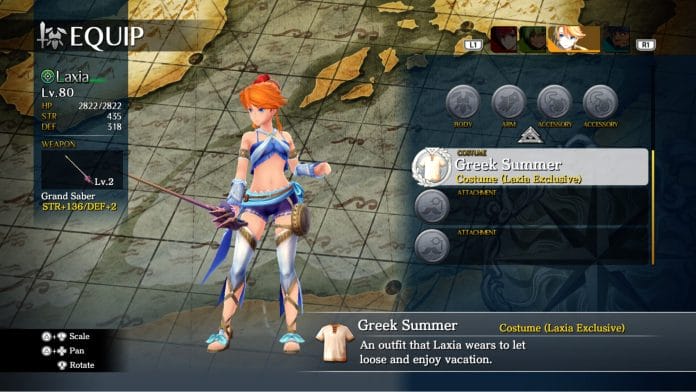 Ys VIII PS5 DLC list – exclusive costumes, accessories, and more
The following DLC is included free in Ys VIII on PS5:
Silver Armor
Eternian Scholar
School Swimsuit
Greek Summer
Adol's Adventurer Clothes
Deserted Pirate Adol
Deserted Pirate Laxia
Deserted Pirate Sahad
Deserted Pirate Hummel
Deserted Pirate Ricotta
Deserted Pirate Dana
Tropic Swimwear Adol
Tropic Swimwear Laxia
Tropic Swimwear Ricotta
Tropic Swimwear Dana
Hug Hug Fina
Hug Hug Lilia
Hug Hug Dalk
Hug Hug Instructor Rean
Stylish Glasses Set
Stylish Sunglasses Set
Ancient Mask Set 
Check out a video on all the DLC included in Ys VIII on PS5 via Gameography below:
Is Ys VIII PS5 DLC included in the base game or free to download?
The Ys VIII PS5 DLC is all in the initial download or on disc. You do not need to go to the PS Store to add in free DLC to your account.
How To Access Ys VIII PS5 DLC
As soon as you get control of Adol on the ship, you can press the Touch Pad and go into the items menu. The rightmost tab under items is DLC. You need to press X on each item here so it is added to this save. These are all included in the base release like I mentioned above. Once you have claimed the DLC, you can equip it using the equip menu.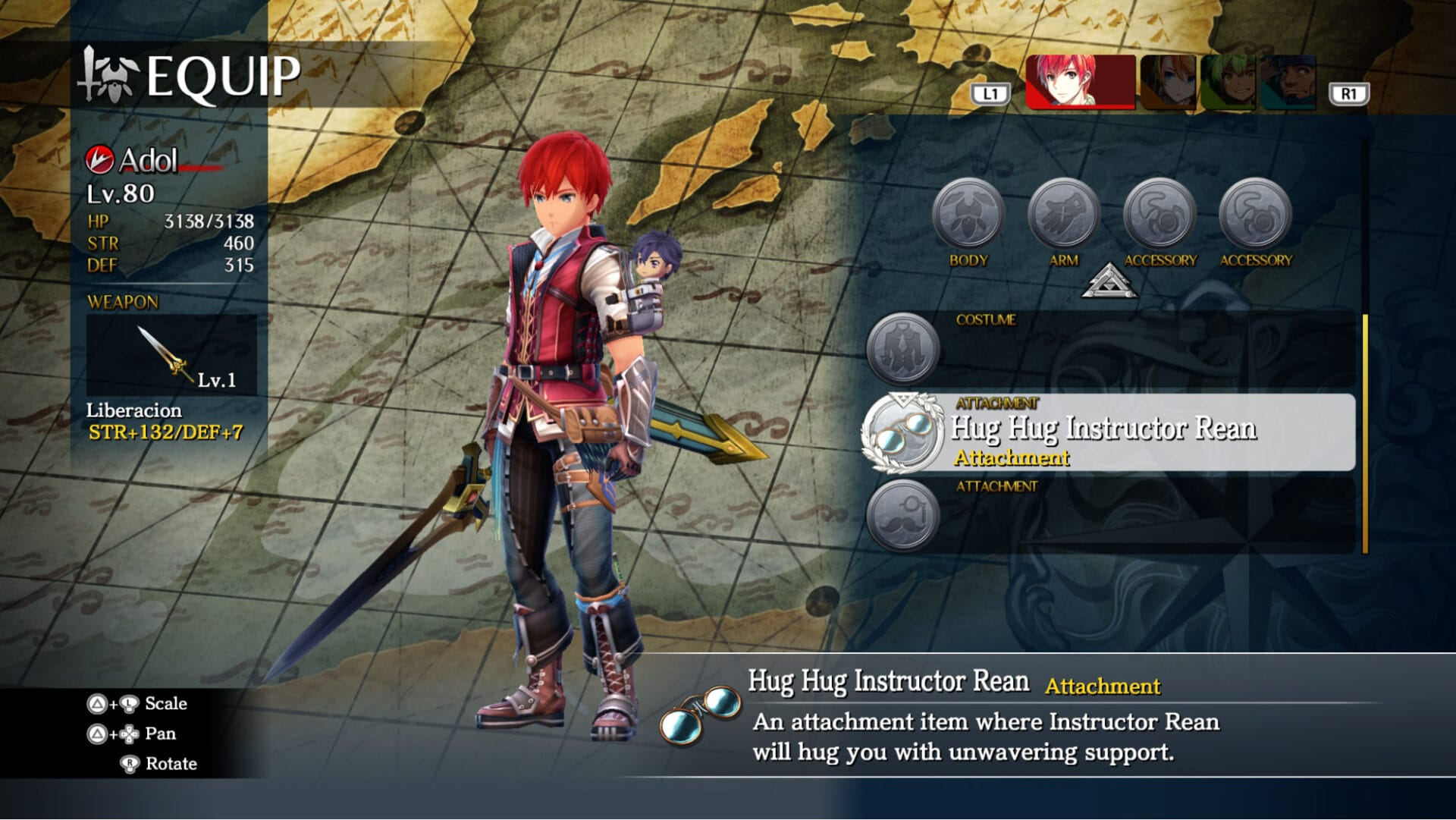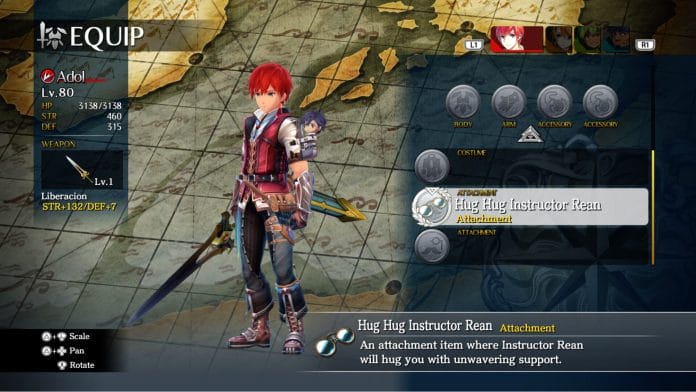 Ys VIII PS4 to PS5 save data transfer
This PS5 version will not support save transfers from the PS4 version. While I expected no upgrade given that the PS5 version is launching at a budget price with DLC included, I was hoping for a save transfer option. I replay Ys VIII very often across platforms, so it isn't a huge deal for me, but would've been great to have.
Check out the offiical Ys VIII PS5 website here and the Steam page here with co-op support. Ahead of my full Ys VIII PS5 review covering the frame rate, resolution, new DLC, visual improvements, and more, hopefully this guide helped you with accessing the Ys VIII PS5 DLC in the new port.
Ys VIII: Lacrimosa of DANA is out now on PS4, PS Vita, Nintendo Switch, and PC platforms. It releases for PS5 on November 18 in Europe and November 15 in North America.