Nintendo finally revealed its plans for the 35th anniversary celebrations for Super Mario including a Nintendo Switch version of Super Mario 3D World with new content and features and Super Mario 3D All-Stars. It includes Super Mario 64, Super Mario Sunshine, and Super Mario Galaxy (only the first game). This new collection releases next week on Nintendo Switch worldwide but an India release date was unknown. Today, a listing for Super Mario 3D All-Stars has gone up on specialist retailer Games The Shop's storefront. A release date and price are not listed right now and it is possible the retailer is doing this to gauge interest in the product before committing to a price and release date. A screenshot of the listing is below: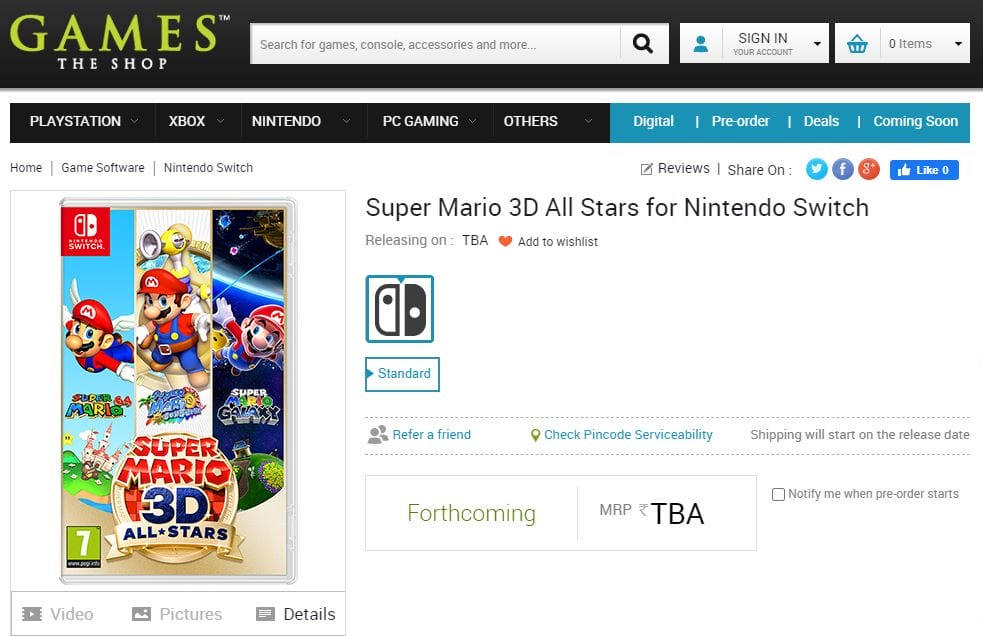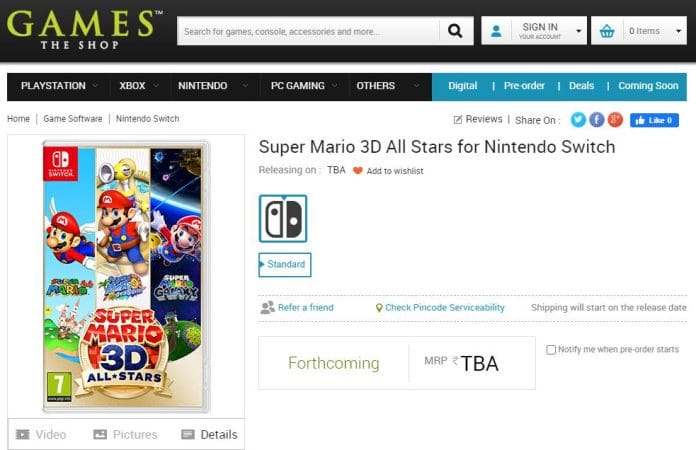 Super Mario 3D All-Stars sports improved textures, resolution, and more for the games included with the latter two games being playable in widescreen. This collection even includes a music player that has songs from all three games. Check out the trailer for Super Mario 3D All-Stars below:
Super Mario 3D All-Stars India release date and price
Expect Super Mario 3D All-Stars to release soon after the worldwide release date. A price point is unknown now but it will likely be between Rs. 4,999 and Rs. 5,499 based on recent Nintendo Switch game prices in India. The international price is $59.99 which is approximately Rs. 4,432 without tax.
Super Mario 3D All-Stars releases on September 18 as a limited release for Nintendo Switch.