After Octopath Traveler made its way to PC and eventually Xbox, I knew it was only a matter of time for Bravely Default 2 to show up on PC at least. What I didn't expect was a PC release this soon. Bravely Default 2 is the third Bravely console game following Bravely Default and Bravely Second on Nintendo 3DS. It is a standalone game that can be enjoyed without having played prior games and was a good but flawed JRPG on Nintendo Switch when it launched earlier this year.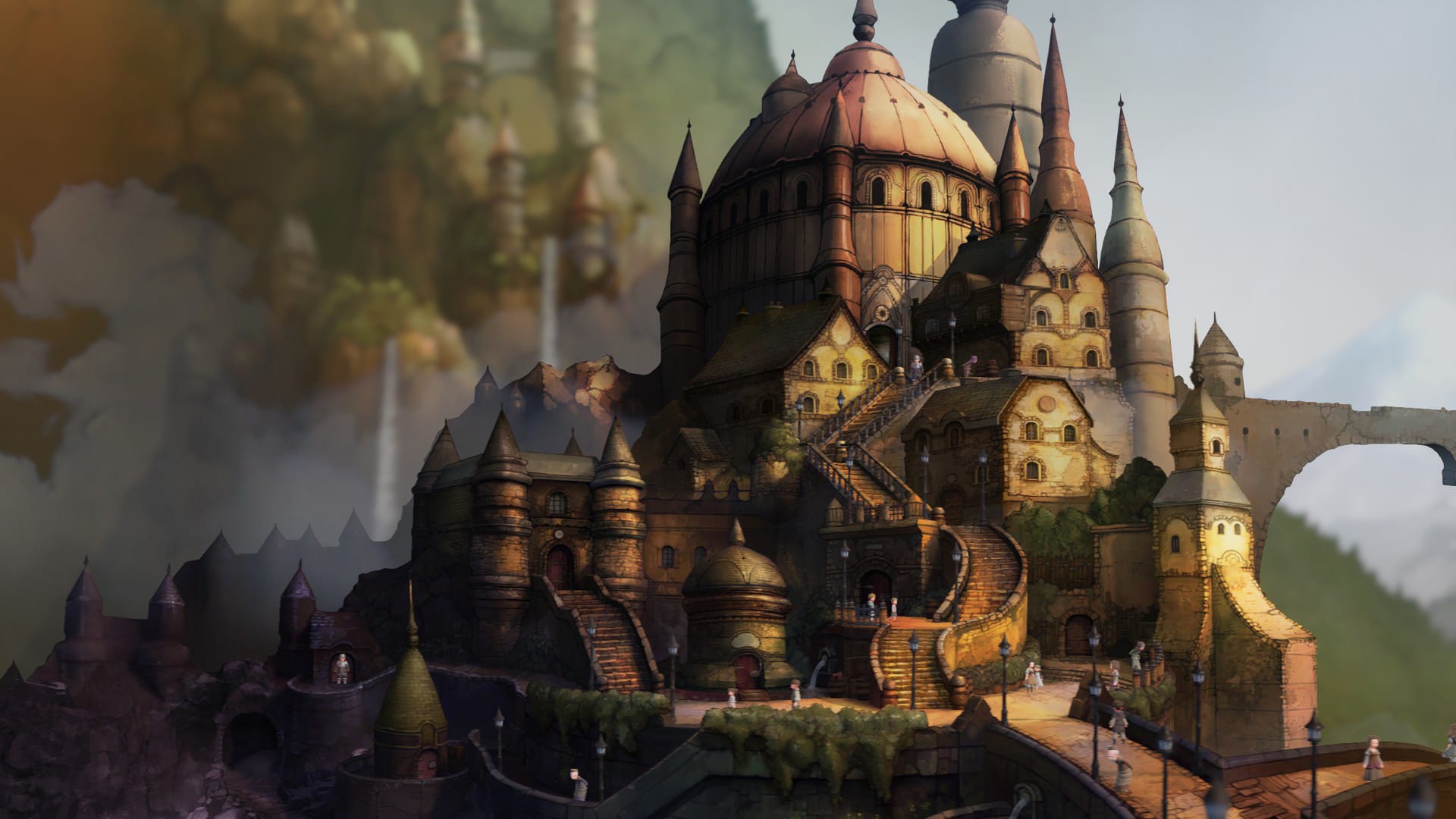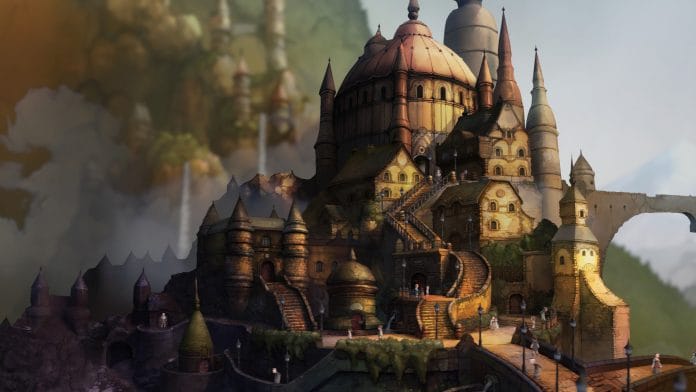 While it has excellent combat and some of the visuals are great, the Nintendo Switch version wasn't great technically and I'm not a fan of the 3D models. The environments were great but the overall image quality wasn't amazing on Nintendo Switch. This made me very curious about a potential PC port and Bravely Default 2 on Steam has delivered in almost every way.
Bravely Default 2 PC requirements
Bravely Default 2 has been developed in Unreal Engine 4. It scales mostly well and considering it was developed for Nintendo Switch, the PC requirements aren't heavy but you will need relatively powerful hardware if you want to run it at high resolutions and frame rates above 60fps.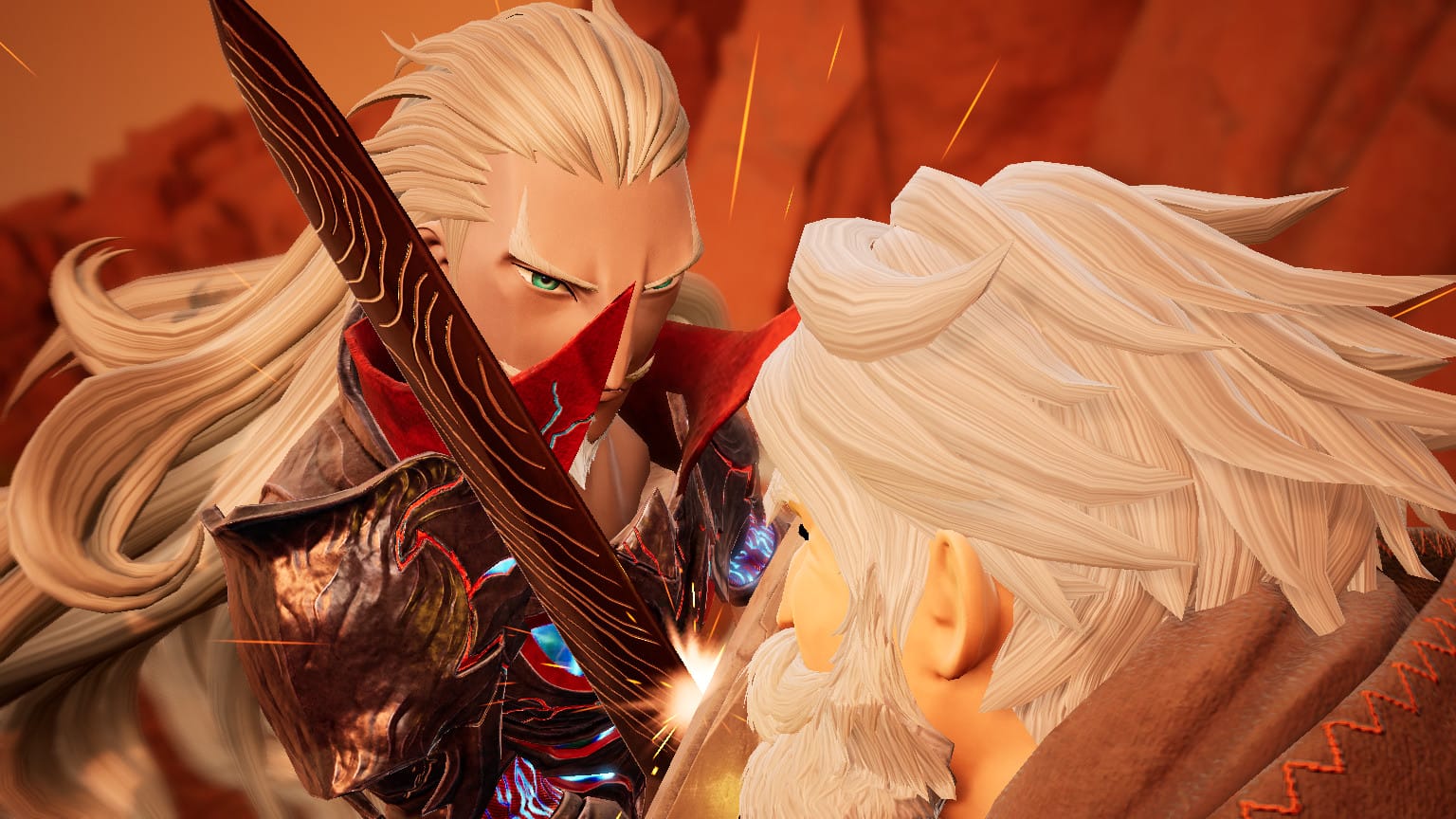 Bravely Default 2 PC minimum requirements
Requires a 64-bit processor and operating system
OS: Windows 10 64-bit
Processor: AMD FX-4350 or Intel Core i3 2.5GHz
Memory: 6GB RAM
Graphics: AMD Radeon RX 460 or NVIDIA GeForce GTX 760
DirectX: Version 11
Storage: 15GB available space
Sound Card: DirectX Compatible Sound Card
Bravely Default 2 PC recommended requirements
Requires a 64-bit processor and operating system
OS: Windows 10 64-bit
Processor: AMD Ryzen 3 1200 or Intel Core i5 2.5GHz
Memory: 8GB RAM
Graphics: AMD Radeon RX 480 with 8GB VRAM or NVIDIA GeForce GTX 1060 with 6GB VRAM
DirectX: Version 11
Storage: 15GB available space
Sound Card: DirectX Compatible Sound Card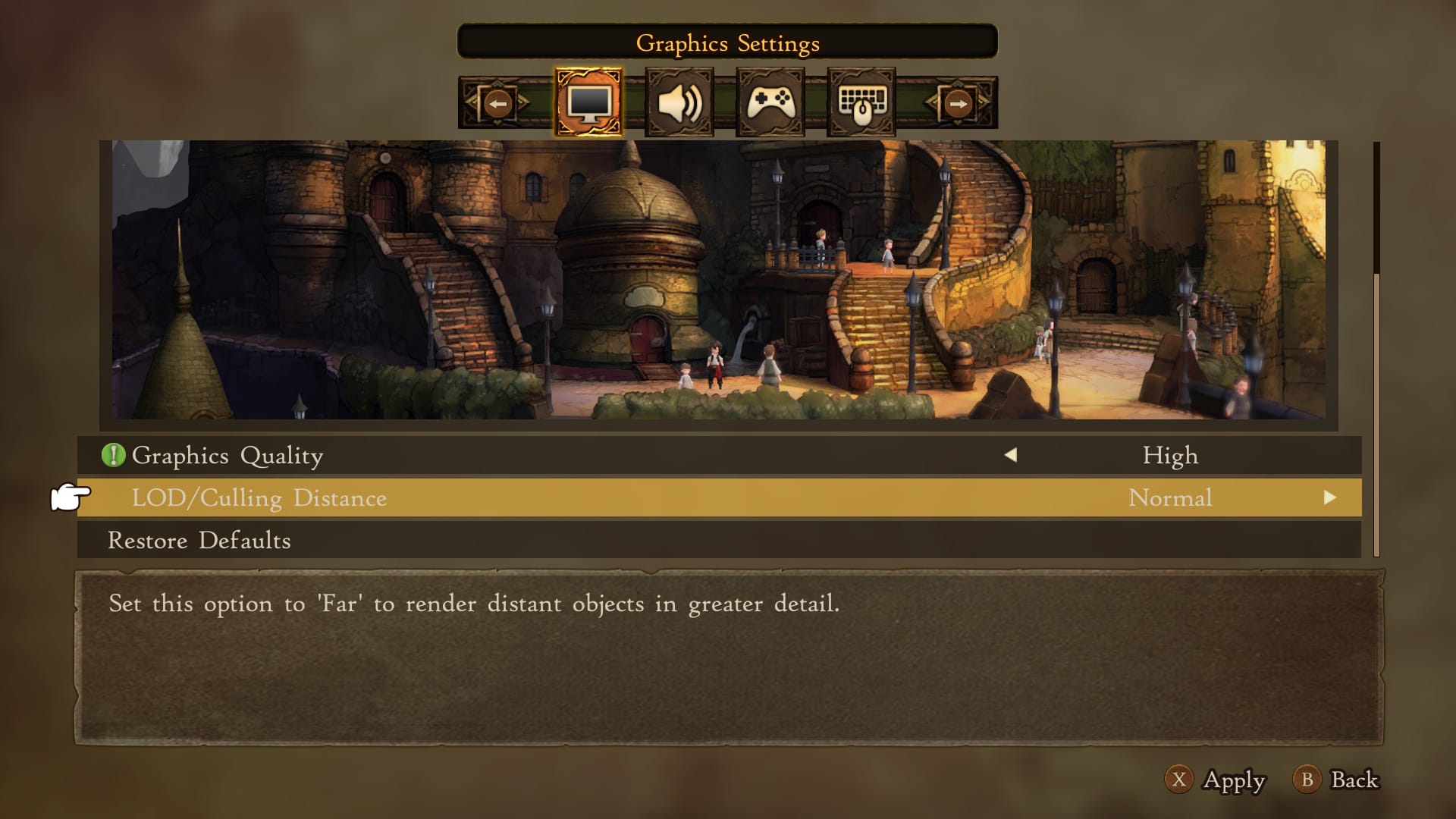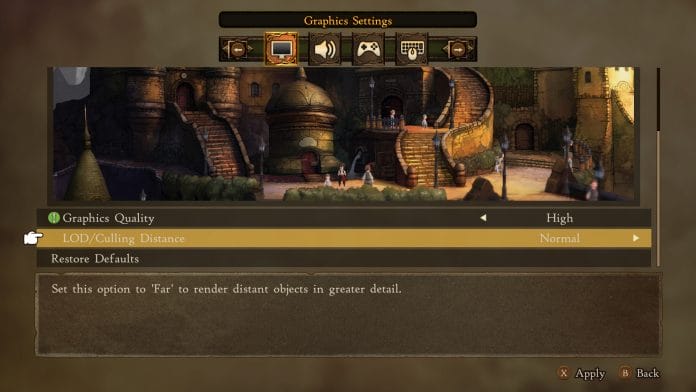 Bravely Default 2 PC settings
Just like NEO: The World Ends With You, Bravely Default 2 is a pretty bare-bones port. It lets you adjust display mode, toggle V-sync, go between three graphics quality options, and adjust draw distance. From the graphics quality options, the middle one is comparable to the console version. I am disappointed with no way to disable the post-processing and no details on what each of the graphics quality options change. I ended up playing mostly in the high setting since it never dropped below 60fps for me.
Barring the graphics settings, Bravely Default 2 also lets you adjust various sounds individually, and rebind controller, mouse, and keyboard buttons.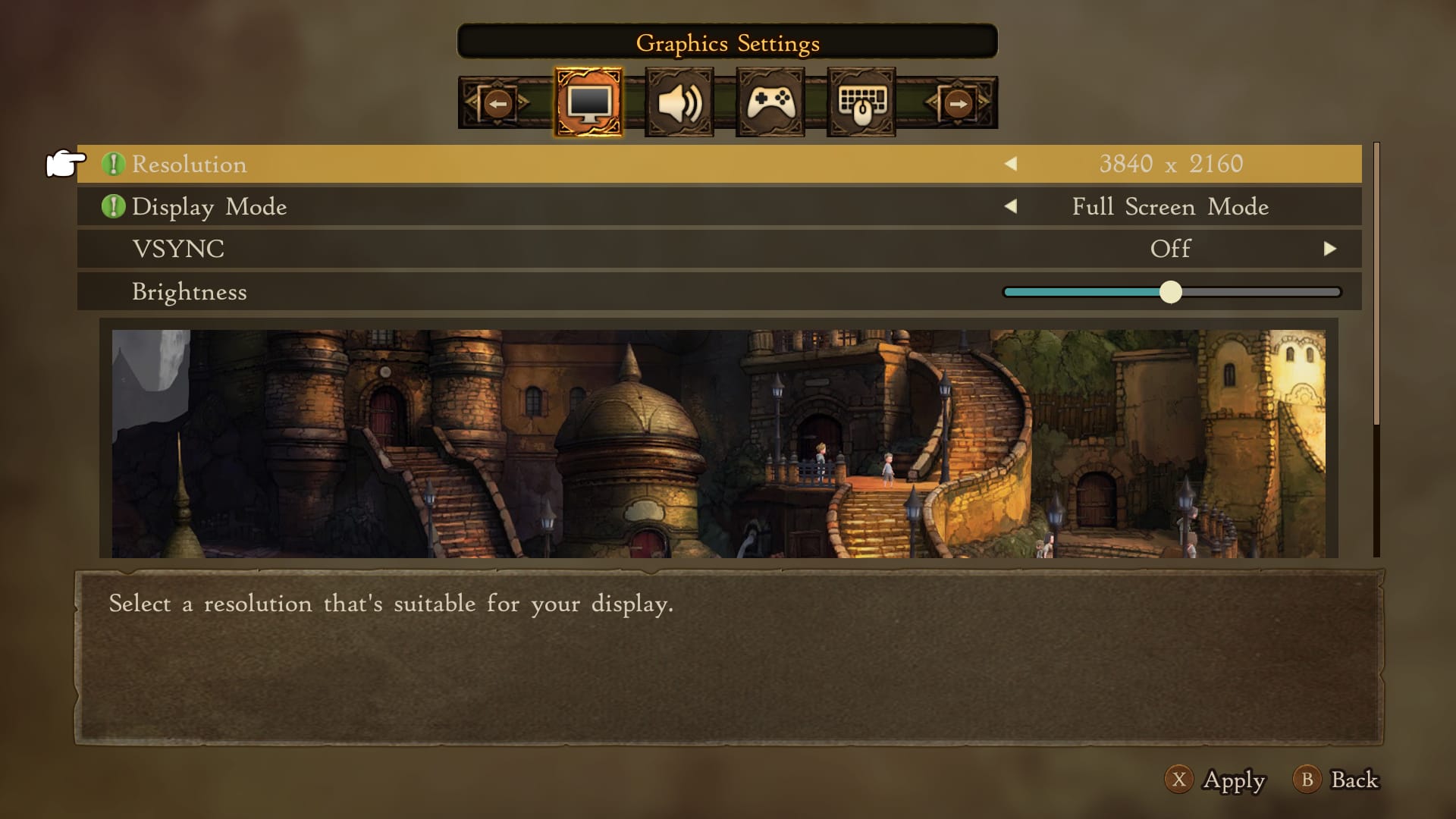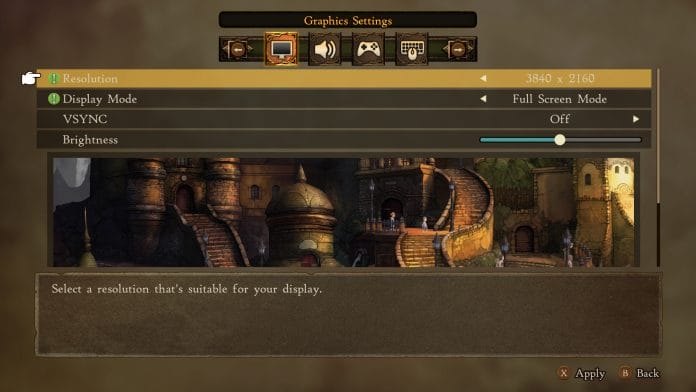 Bravely Default 2 PC performance – frame rate and resolution
On a laptop with an AMD Ryzen 5-3550H processor (2.1GHz Base speed up to 3.7GHz), 16GB DDR4 RAM, and an Nvidia GeForce GTX 1650 4GB GPU, I tried Bravely Default 2's few graphics options to see how it would scale up and down. I tested mainly at 1080p since that is this laptop's display resolution. With the graphics quality set to low and the draw distance set to minimum, I was getting 120fps indoors and in the various towns. The open world and areas outside towns with combat saw the frame rate go to around 100fps with very rare drops below.
When turning the graphics to high and draw distance to far, I was getting in between 110 and 120fps in towns and indoors while the outdoor parts were 60fps with some small drops below depending on the environment and camera movement. When playing with these settings, the overall image quality is excellent. Bravely Default 2 has some designs and styles I'm not a fan of compared to the original game, but it really can look gorgeous on PC even at lower settings thanks to a much higher resolution option.
Bravely Default 2 PC control options
If you're curious how Bravely Default 2 fares with keyboard and mouse controls, it has issues. Bravely Default 2 doesn't have full mouse support in menus which forces you to use the keyboard for a lot of things. I expected it to feel better with a controller and ended up playing with a PS5 DualSense controller, but the lack of full mouse control in menus is disappointing.
For controllers, there is only Xbox button prompt support. I tried using a Nintendo Switch Pro Controller and a PS5 DualSense controller and had the same Xbox button prompts visible. Hopefully these can be added in a potential future update. At least PlayStation button prompts should be standard by now for PC ports.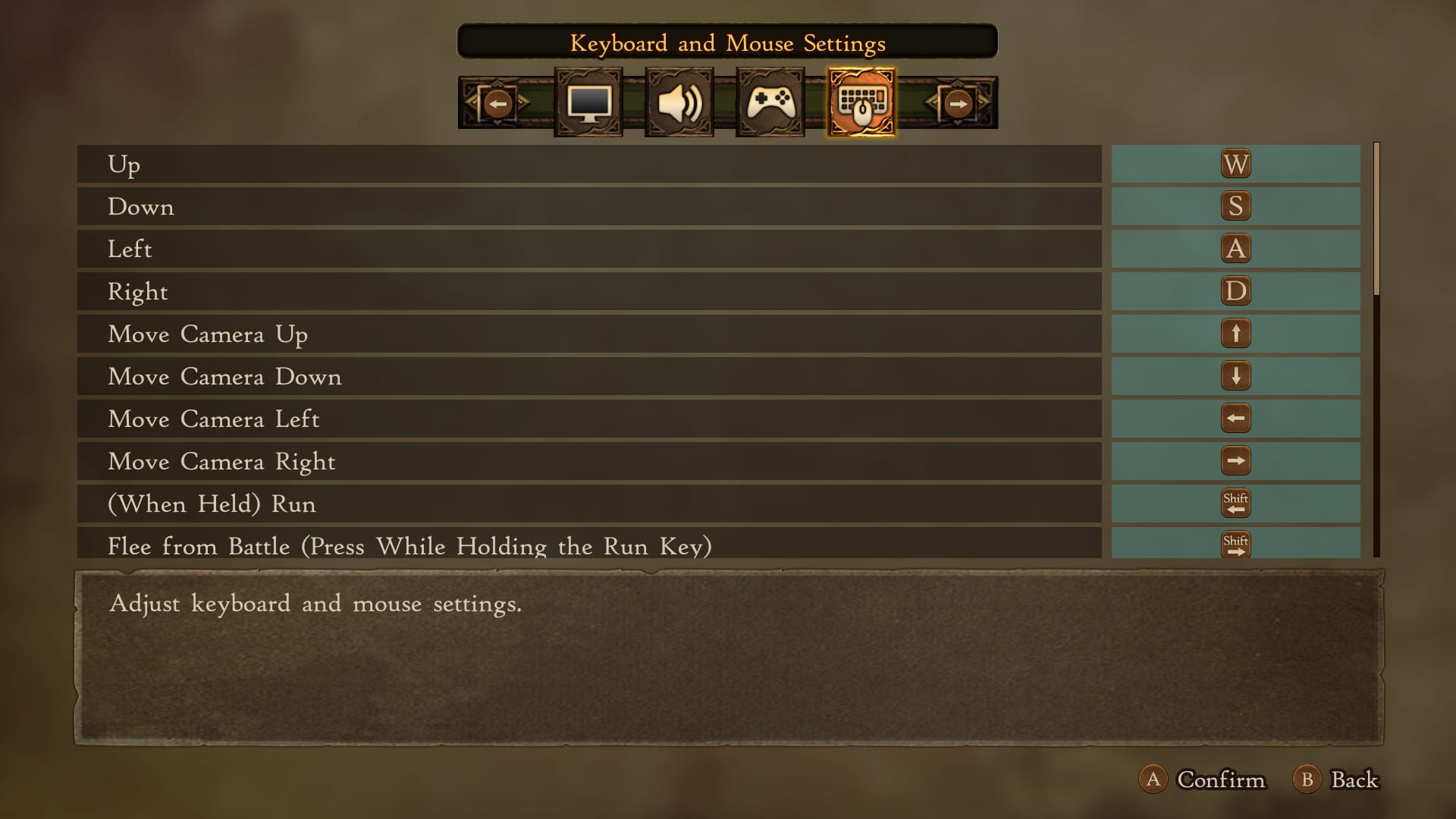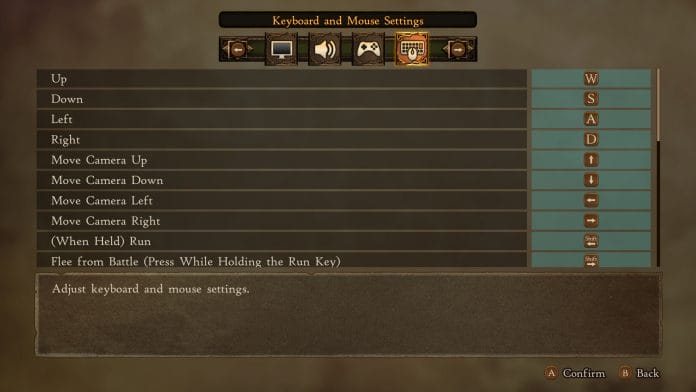 Bravely Default 2 PC vs Nintendo Switch
Coming from the Nintendo Switch version which has the same content as the PC version, the biggest improvements you will notice are in image quality and performance. On Nintendo Switch, the frame rate never felt smooth even with the 30fps target. The load times, while faster on PC, aren't as much faster as some other games including Story of Seasons: Pioneers of Olive Town when comparing PC and Nintendo Switch load times. Resolution is the biggest upgrade in the PC version of Bravely Default 2.
Should you buy Bravely Default 2 on PC?
If you held off on the Nintendo Switch release of Bravely Default 2 and don't care about portability, the Steam version is the way to go. This is a much better looking and performing version of the game. While I still have some issues with the game's character and enemy designs, the environments and other visuals shine at higher resolutions.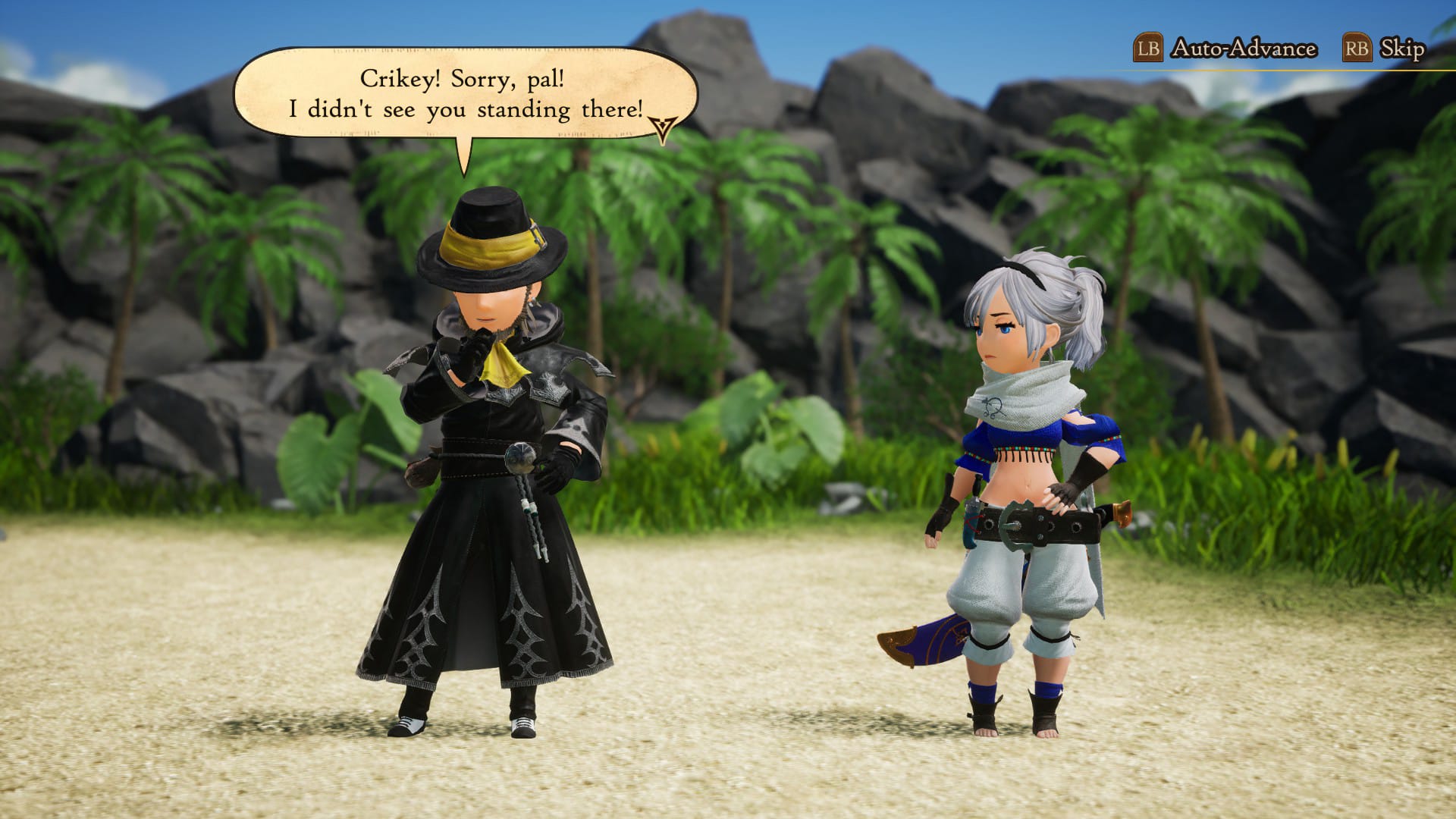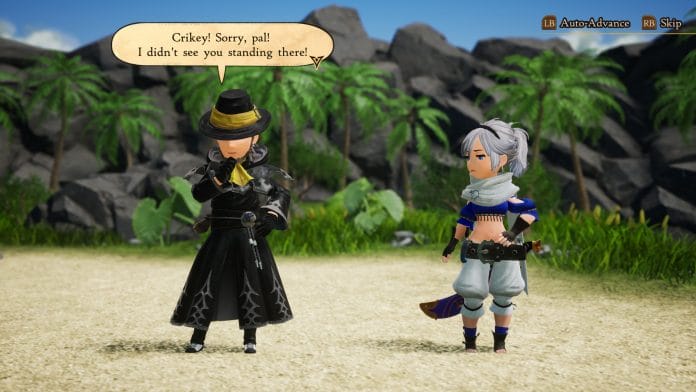 Bravely Default 2 remains a very safe JRPG that could've done more. I understand that the team likely wanted to go back to the original game's feel after Bravely Second, but this feels like wasted potential in many ways. The music is great, but doesn't hit the highs of the original. Thankfully, the combat is amazing in Bravely Default 2 and I've enjoyed experimenting quite a bit in my playthrough.
On the PC side, Bravely Default 2 is a pretty bare-bones conversion, but one that scales up quite well. The lack of regional pricing on Steam is definitely unfortunate though. Overall, Bravely Default 2 on PC is the best version of a good JRPG. Team Asano raised the bar too high with Octopath Traveler and this is definitely a step back from that. Hopefully the next game from the studio manages to get back to that high.